New sneaker designs are regularly leaked via social media. The account of @pyleaks (van @py_rates) likes to share pictures of unreleased sneakers. Now the account has shared images of a new Off-White x Nike collab. What's special about this Off-White x Nike 'THE 20' pack is that the brands have designed no less than 20 shoes!! But judging from Virgil Abloh's reaction, it is questionable whether the pictures are accurate….
'THE 20'
According to the leaked photos, there will be no less than 20 different colorways dropping on the Nike Dunk Low. The lacing and model are reminiscent of an earlier Off-White x Nike collab from the summer of 2020. During this release, the brands dropped three different colorways on the Dunk Low model.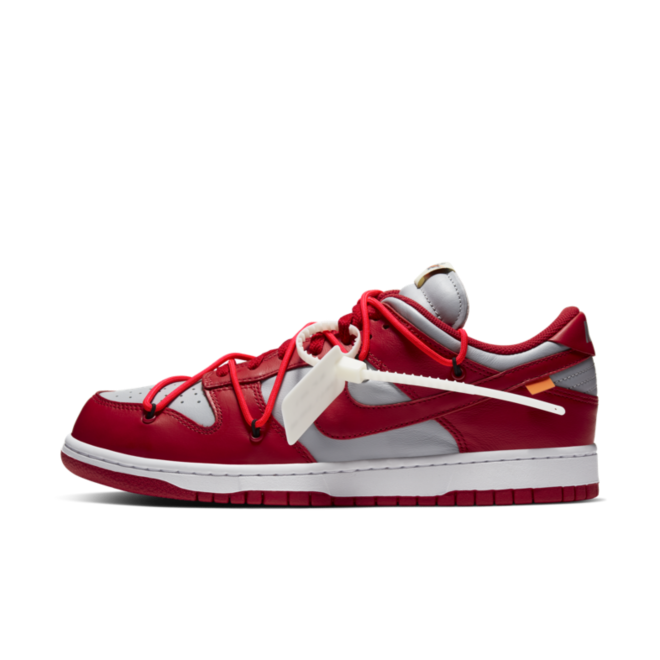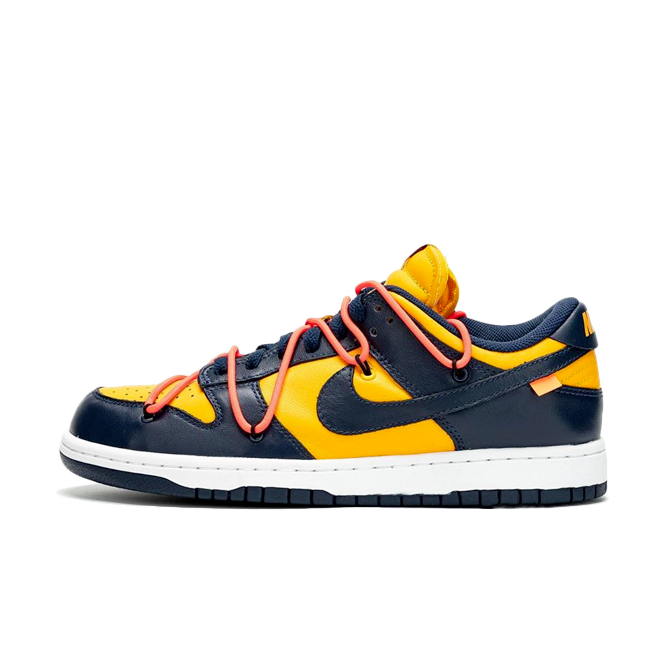 These colourways were mega popular and the resell prices are also huge now. But the question is whether these 20 designs will be as popular. If we read the reactions on social media, there are not many fans of the sneakers. People find the colour combinations ugly or prefer to see a design on another model.
Fortunately for these disappointed sneakerlovers, there seem to be doubts about the expected collab. Virgil Abloh, the founder of Off-White, posted a reaction. He seems to agree with the negative reactions, saying, "I couldn't pick this many bad colorways if I tried 😂✨".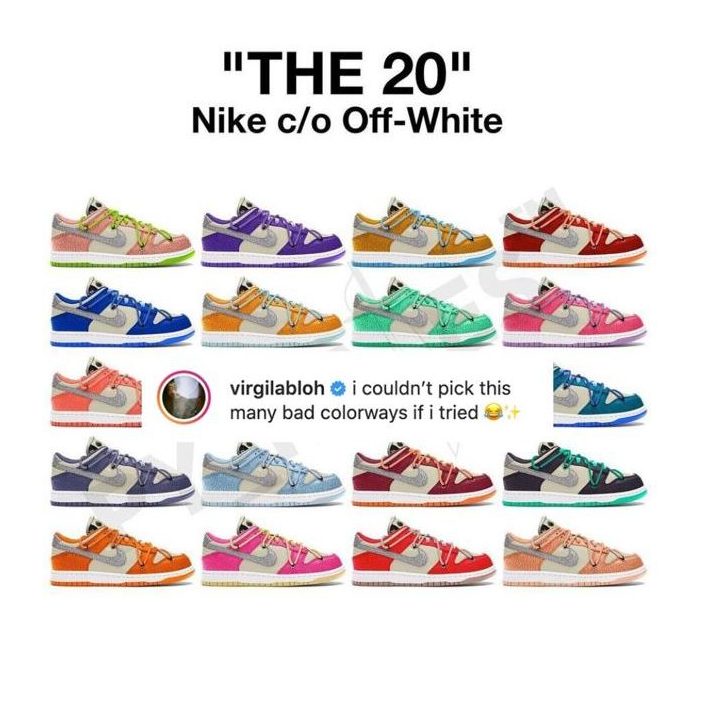 So it remains to be seen whether the colourways are right on the Dunks and whether a 20-piece pack will arrive in the Autumn of 2021 at all.
Off-White x Nike
Why people are so disappointed about this possible collab, may be explained by the fact that Virgil and Nike have set the bar very high for themselves. After all, there have already been a number of collaborations between the two that were hugely successful. Think of the Air Jordan 1 and Air Jordan 4, which sold out within minutes.
There is little certainty yet if the Off-White x Nike 'THE 20' pack will release in the fall of 2021. All you can do now is wait and keep an eye on the Sneakerjagers Blog and Sneakerjagers Release Calendar to not miss more news about this collaboration!