The readers who already know me know that I love colourful sneakers in the summer. The closet is already full of neutral coloured kicks. So now it's time for some colourful kicks. What better than the new Puma Wild Rider Vintage silhouettes? Scroll through to see the shoes.
How Puma was born
When we talk about the history of Puma, we automatically talk about adidas. The two sports brands Puma and adidas have a special history. The two German brothers Adolf and Rudolf Dassler ran Dassler Schuhfabrik together. In 1940, the two had a falling out. After this, the brothers set up their own sports brands. Rudolf founded Puma in 1948 and Adolf founded adidas in 1949.
Puma Wild Rider 'Vintage Pack'
Puma recently released a pair of summery PUMA Wild Rider's, including the PUMA Wild Rider Vintage 'Mineral Yellow' and 'Future Blue'. The two kicks are currently still available via StockX and I will let you know why these kicks are a must have!
The German brand is best known for its athletic wear and various sporting goods. Now also for its lifestyle sneakers. The Wild Rider is PUMA's latest lifestyle model. The kicks are inspired by the fast pace of city life. It is also a newer version of Puma's Fast Rider, which was originally a performance shoe for urban runners. In addition, the look of the Wild Rider is inspired by shoes from the 70s. The waffle sole is also very similar to old running shoes from that era.
To reflect the hectic nature of city life, the Wild Rider has been given a raw and edgy look. It's a sneaker made for people who are always on the go and ready for a wild ride.
Puma Wild Rider Vintage 'Mineral Yellow' | 381595-02
Available from €129
These are the mustard yellow Riders. Personally, this is my favourite pair. Anything that reminds me of the sun and summer is fine by me. Besides, mustard goes down well too! To get back to the silhouette, I'll start with the sole. The kicks have a foam sole and a shock absorbing outsole, which provides extra comfort. Puma branding can be seen on the tongue label and sides. The blue detail on the back completes the look.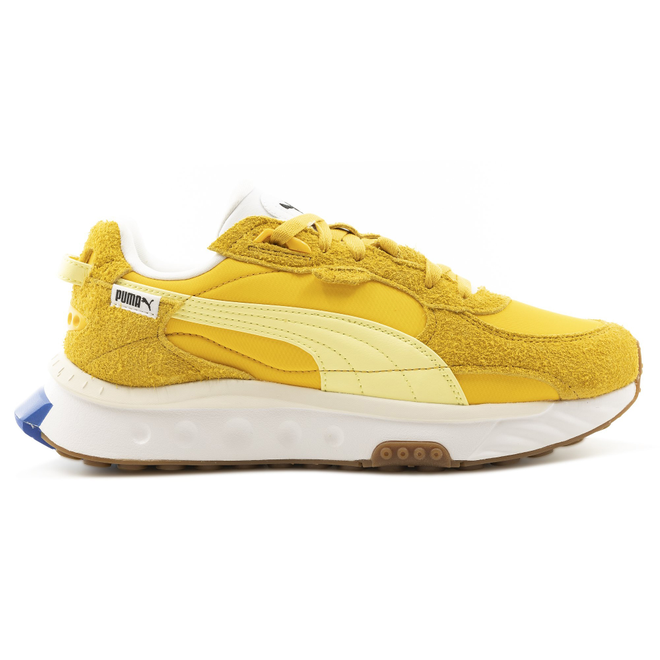 ---
Puma Wild Rider Vintage 'Future Blue' | 381595-01
Available from €128
If you love blue, this is the perfect sneaker for you! The white sole and Puma branding provide an extra fresh look.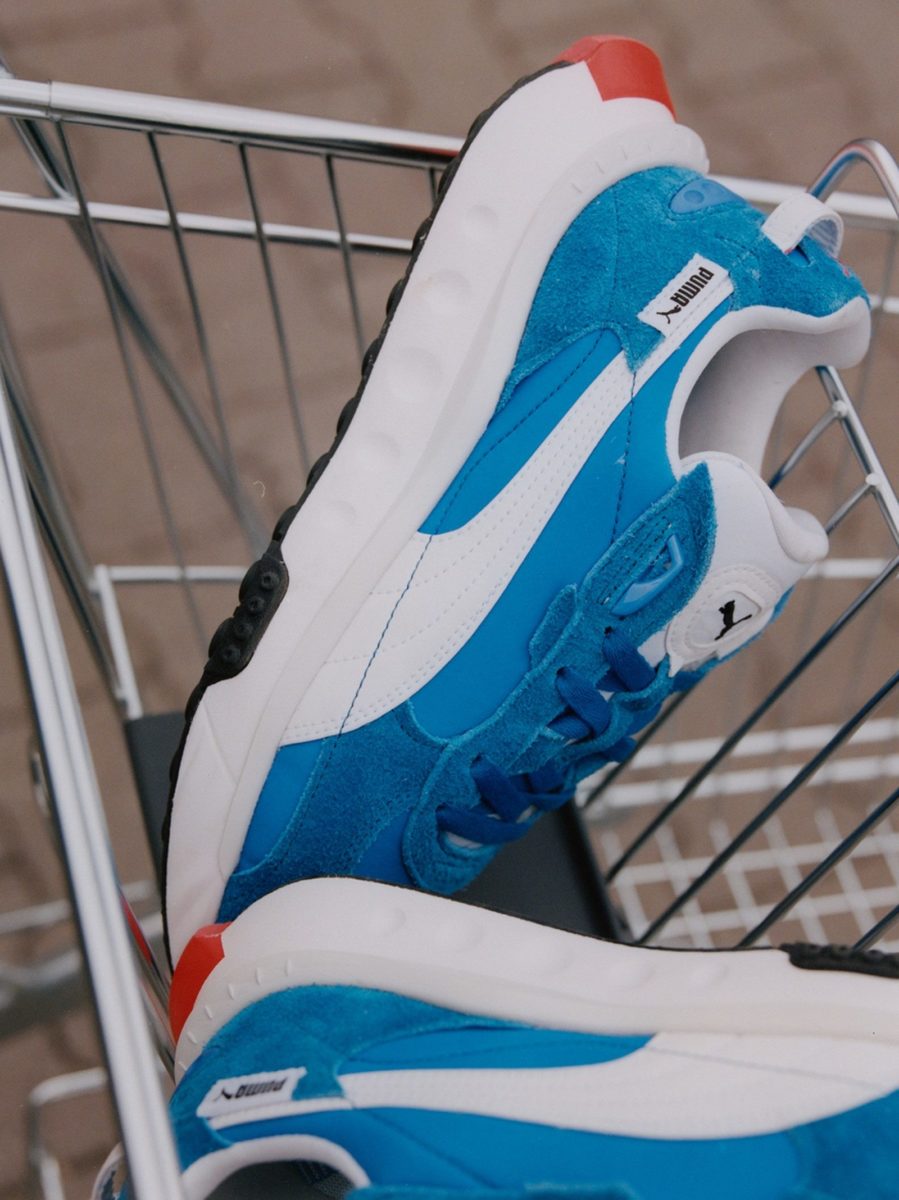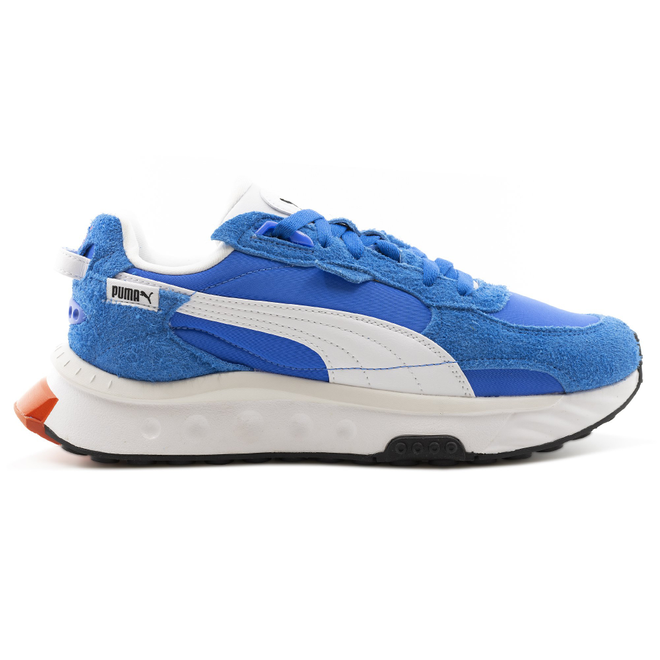 Hopefully I have inspired you to go for a pair of colourful Puma kicks this summer. Keep an eye on our news page for more sneaker related blog posts. Also follow us on Twitter @sneakerjagers for more sneaker news and leaks. If you want to see more Puma kicks you can click on the button below. Happy shopping!