DJ Khaled showed off a special package from Nike on his Instagram account. In his post, he revealed that the Nike Air Max 1 x Clot 'Kiss of Death' will be returning! He is one of the first people to receive the re-released pair.
Nike Air Max 1 x Clot uit 2006
The Nike Air Max 1 x Clot 'Kiss of Death' was released in 2006 to celebrate the opening of China's first ACU Sneaker shop. The exclusive shoe had a retail price of only $100, a bargain compared to the resell prices that are now circulating. That these prices are so high is understandable: the edition was very limited and the design very unique. The design was inspired by Chinese culture, in which Clot had a large share. Clot is a fashion label from Hong Kong, set up in 2003 by Edison Chen and Kevin Poon. The goal of Clot is to bridge the gap between the East and the West.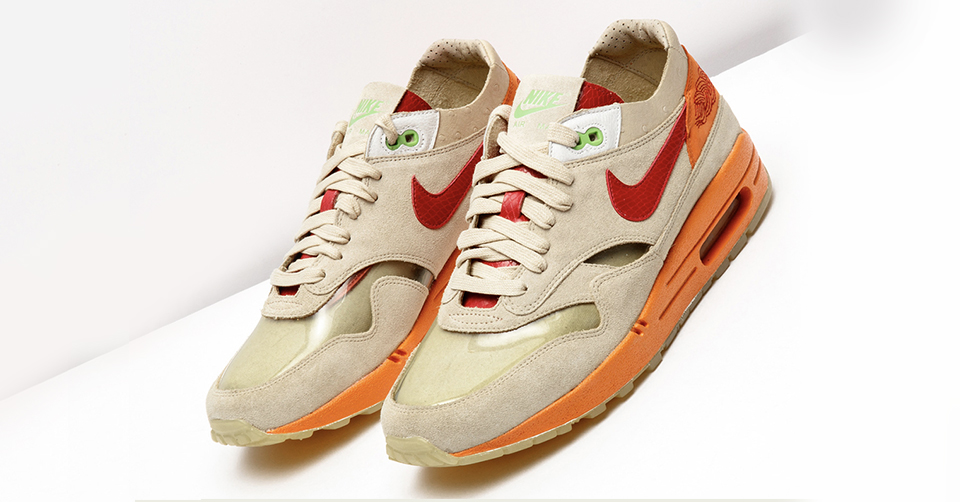 The design: 'Kiss of Death'
The Chinese details make the sneakers very special. The shoes are inspired by "Qi", a spiritual force to which everything in the universe is connected according to an old Chinese philosophy. Most striking are the transparent toe box and the bottom of the sole. Under a transparent layer, an illustration of the pressure points of the foot can be seen. Furthermore, the orange and red details immediately catch your eye. The material is carefully chosen, as the shoe contains ostrich leather, suede and snake print.
DJ Khaled's video also shows that he received a personal letter from Nike. From this, we can conclude that the sneakers will probably be released on Nike Air Max Day 2021 via Nike. Keep an eye on the Sneakerjagers Release Calendar to find out the exact release date of this exclusive collab!