I've been MIA for some time again. I have to say that I'm still dealing with some rough personal crap, but yesterday was a good day! I have to share!
I haven't really laughed in quite a while now, but yesterday was all about laughter and enjoying the sneaker culture for me. Oquim had the Jordan 1 X Nigel Sylvester launch event at Public Space in Amsterdam yesterday.
After some encouragement from my dear mom and dad I decided to go. Luckily my big brother from another mother, Gilbert, went as well. I was in desperate need of a hug from my big bro LOL.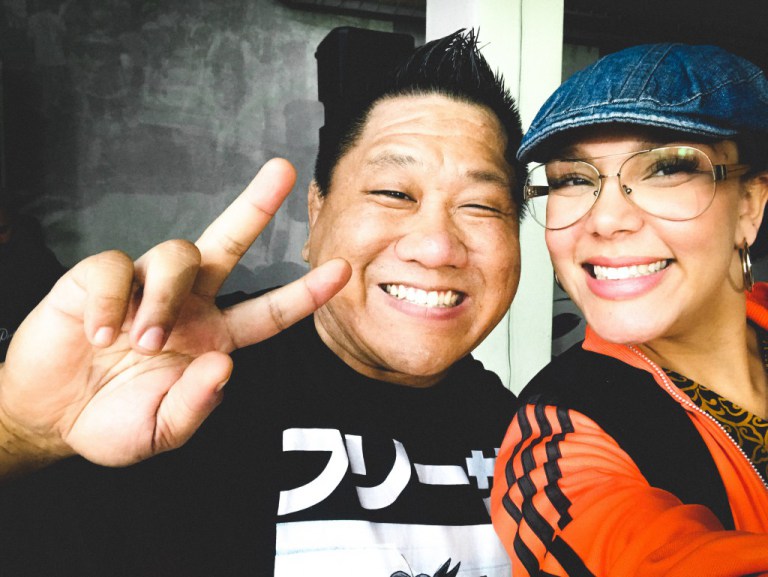 I have to say I was a bit sceptic at first… no offense, but Oqium changed their team and I'm just not great with changes. I'm a bit of an odd one when it comes to changes and meeting new people. On the one hand I love meeting new people and learning about their lives, passions and what drives them, but on the other hand I'm kind of a loner and I'm really shy. If I'm completely honest I really have a hard time initiating new friendships.
I didn't really know what to expect from the new team at Oqium. I hoped for some true sneakerlove and a shared culture, but somehow I was scared that that wouldn't be the case. But boy was I wrong! I met some great people yesterday. I also finally had the chance to speak to some people I'd seen before at events and never had the time or chance to talk to. Yesterday wasn't just about a hyped event, it was about getting to know people and laughing a lot. The food was good and the music by Camourai was lit. I loved to see that Jordan 1 was the sneaker of choice for most of the visitors. It completed the whole OG sneakerhead feel for me.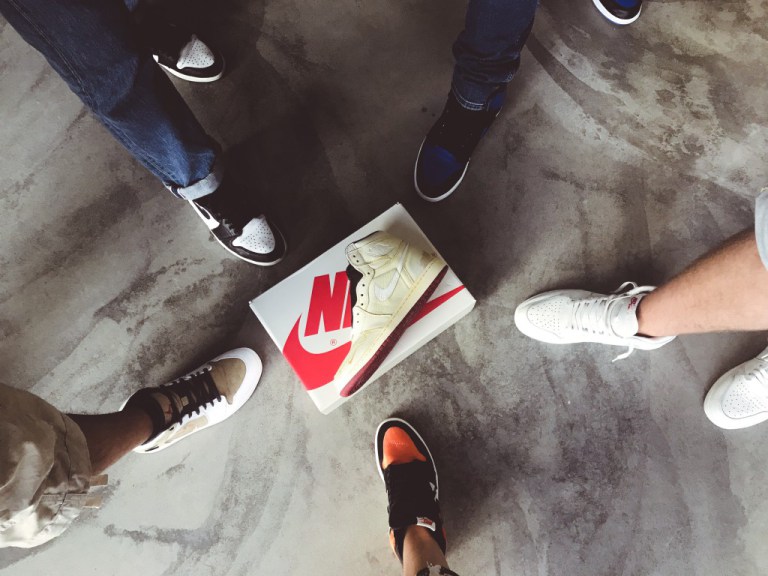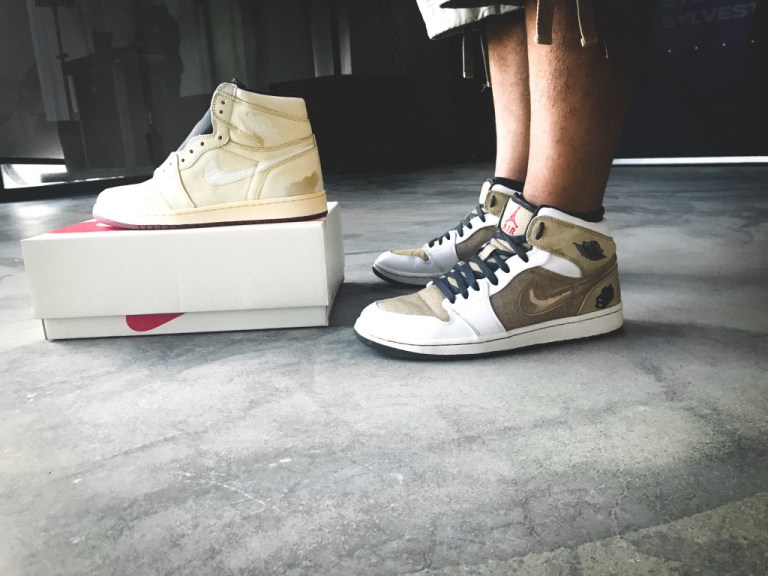 The entertainment was fitting for the release. There were some great BMX riders showing us how it's done. I have to say that I was quite envious, because while they were doing some brilliant tricks I realized that I could easily hurt myself while I was doing absolutely nothing. I'm clumsy like that… right Gil?! LOL
The whole thing was absolutely mellow and just what I needed. The vibe was laid back. Everybody was just there to pick up and enjoy their kicks and have a relaxed Sunday.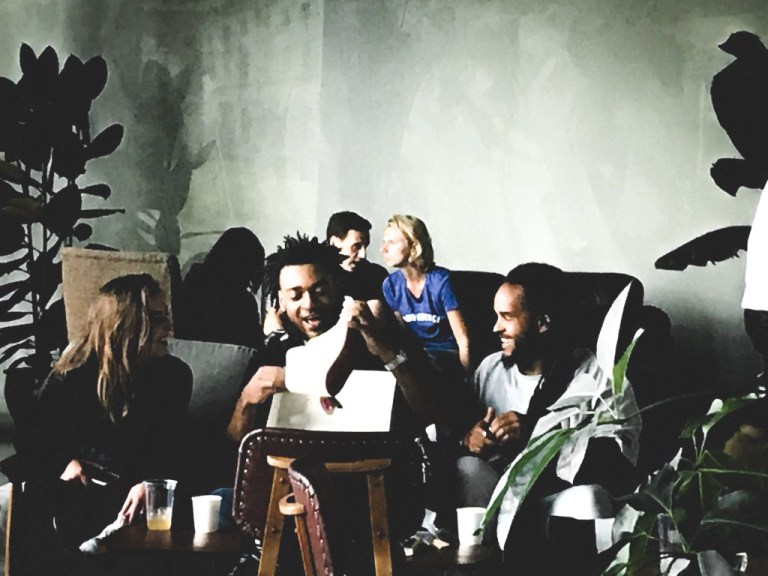 Like I already told you earlier I had completely missed the raffle, so the only down side was that I wouldn't be able to pick up these sweet kicks at the event. By the time I got there, I was still bummed out but I had accepted it. In the end it was my own fault…
Gilbert had won the raffle so I was happy for him and I could check out all the details on these kicks that seem so plain at first sight.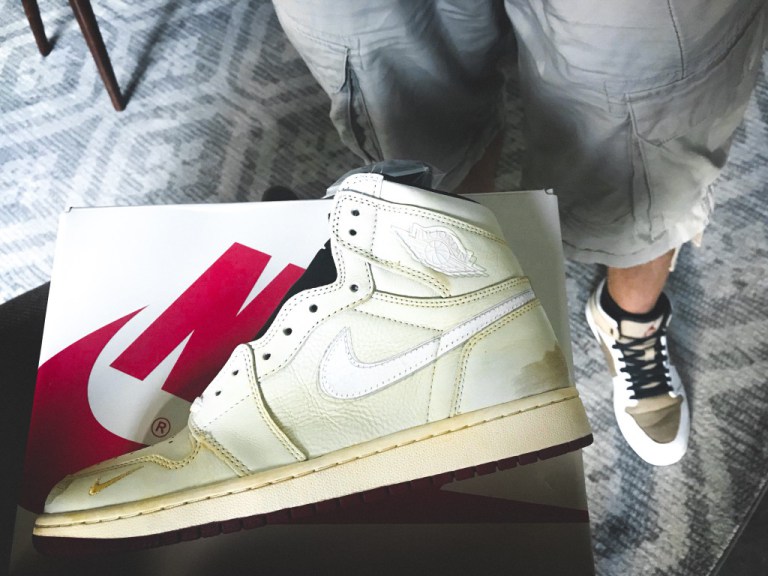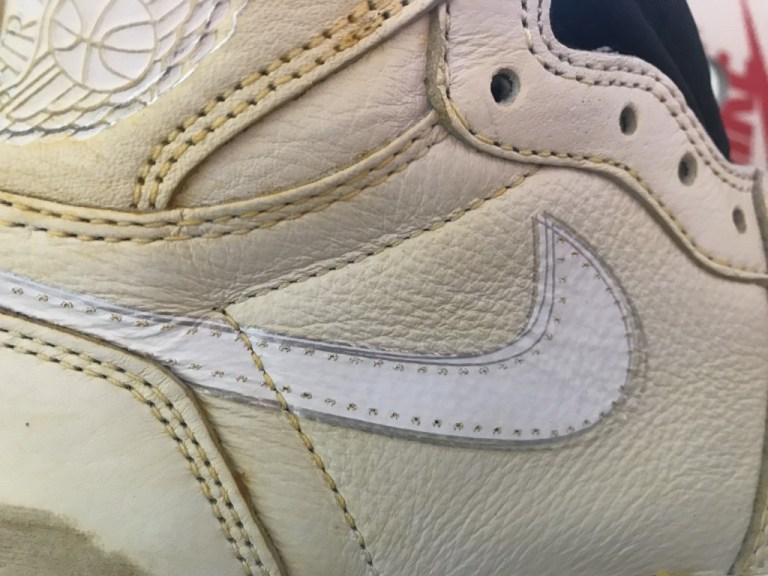 I love how the swoosh has these pencil lines around it. It's like a rough draft.
Then the best part of the day came… There was a US8 left… I didn't had to think twice, these kicks had to be mine! I still can't believe that I was so lucky!!
When I came home, I immediately searched for a spot for my new babies. They are now comfortably resting with the rest of the family. I can assure you that they won't have to wait long 'til they can shine on my feet!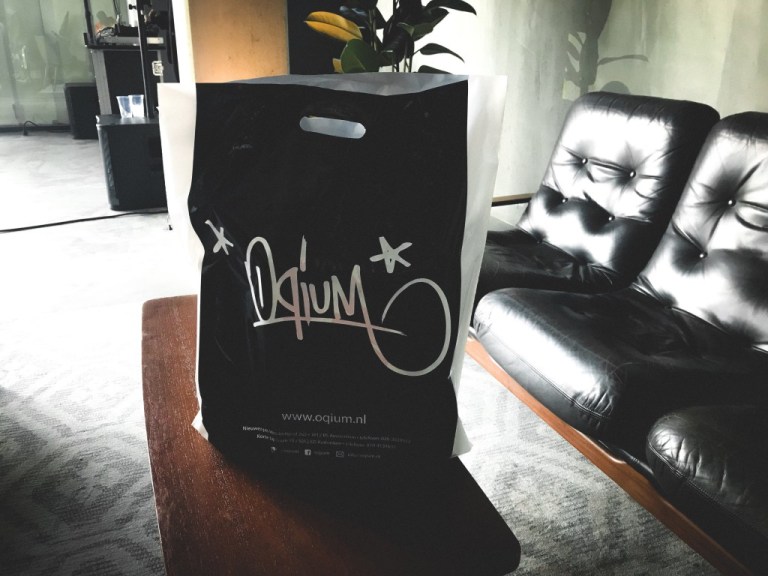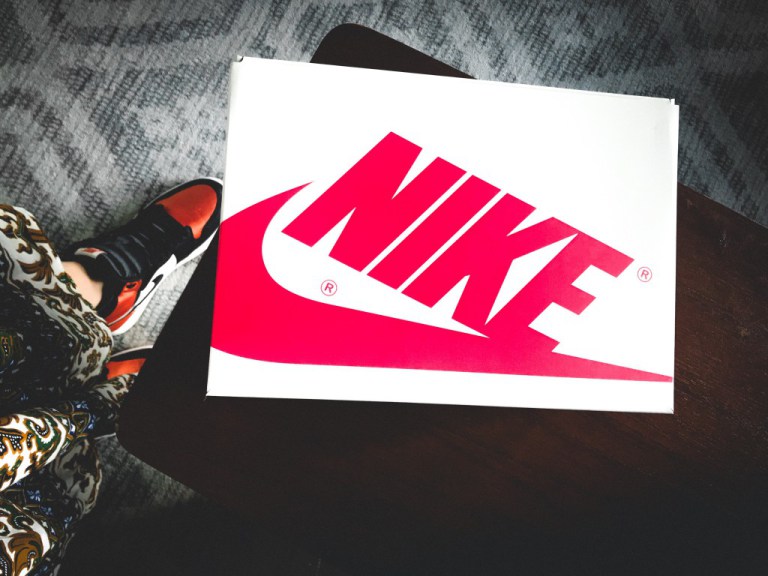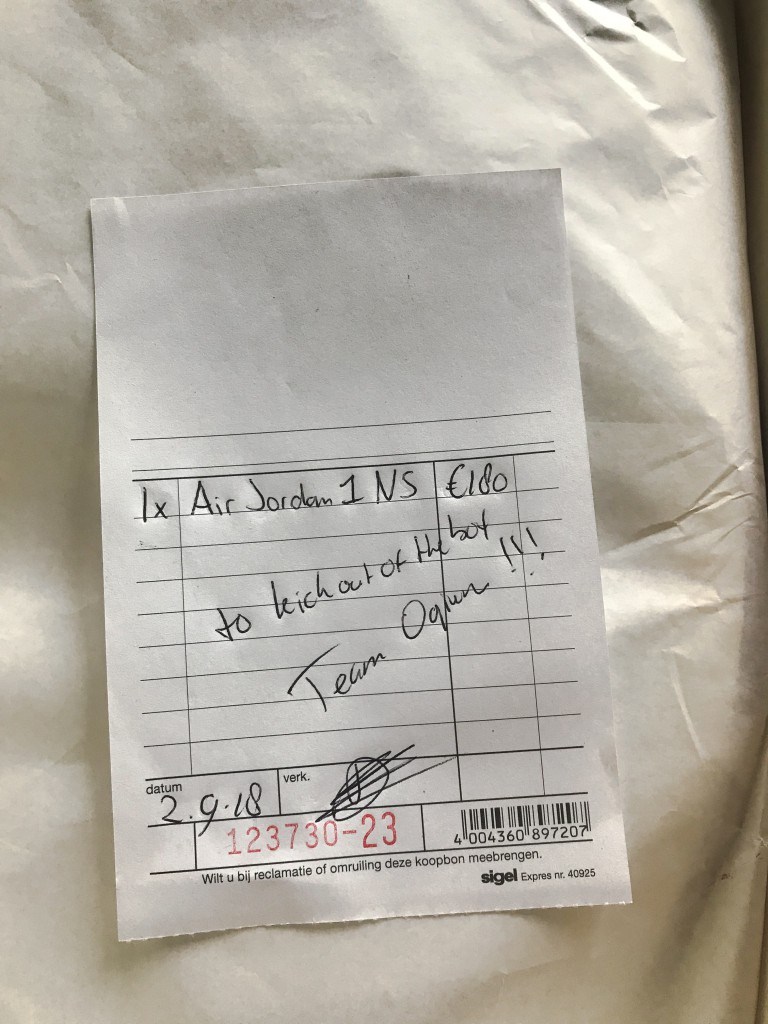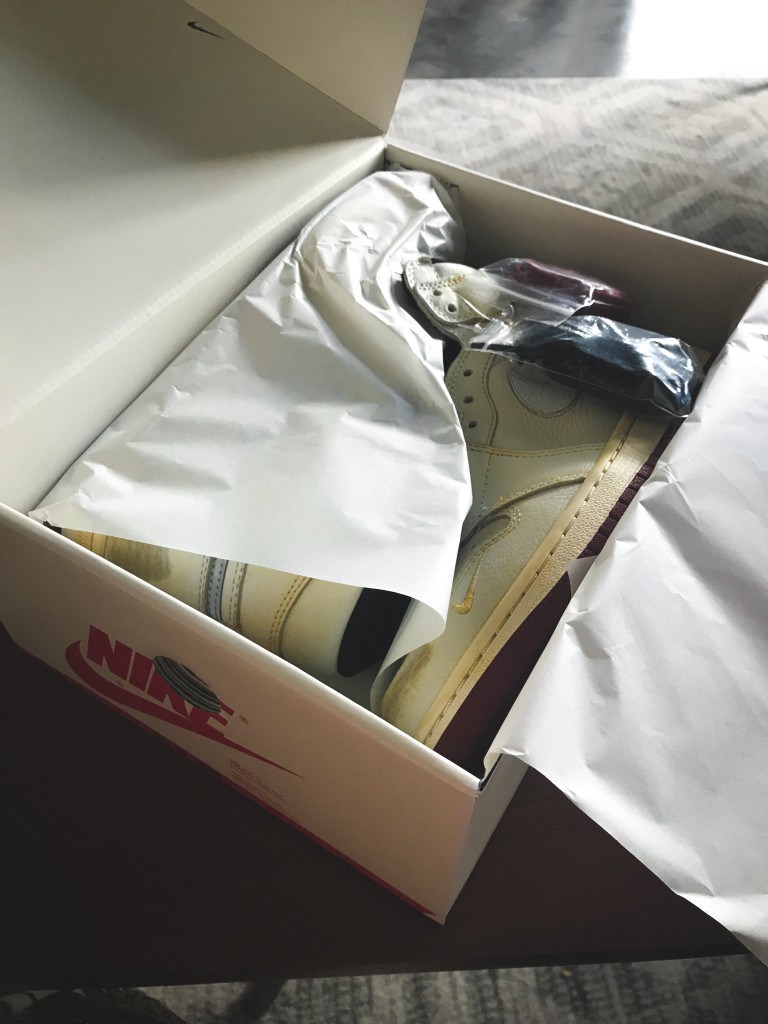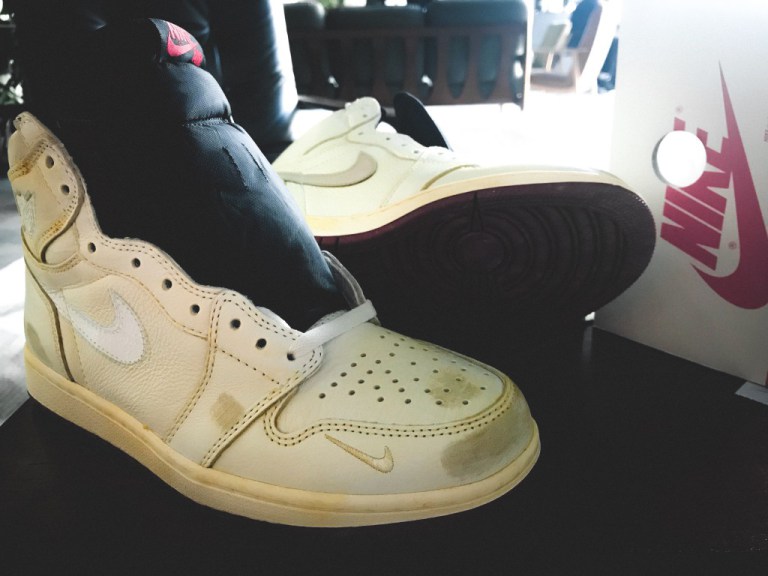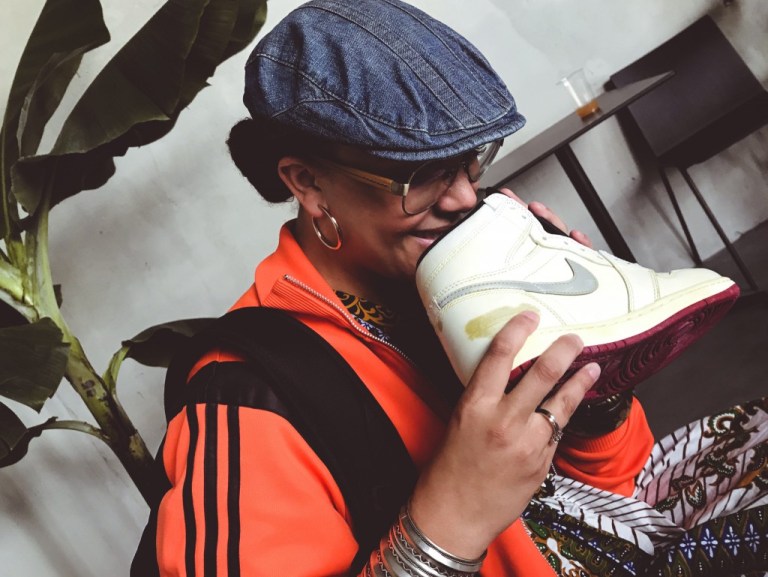 Team Oqium you did a great job. Thanks for making my day (>‿◠)
.