Ik zal maar meteen met de deur in huis vallen… Hallo allemaal, Ik ben Gwen en ik ben verslaafd.
Ah dat lucht op!
Naast een sneaker addict ben ik ook nog eens een sneaker journalist! Via mijn blog www.kickoutofthebox.com deel ik mijn eigen sneakerverhalen en sneakerliefde en die van velen andere sneakerheads van over de hele wereld.
Sneakerjagers is ook een groot voorstander van het delen van sneakerliefde, dus vanaf nu kunnen jullie de komende weken elke vrijdag genieten van één van mijn blogposts op sneakerjagers.nl.
Wij Nederlanders zijn een heel werelds volk, dus dat de posts in het Engels zijn is vast geen probleem! Mocht het toch niet helemaal lukken is er een dikke vriend die je vast wel wil helpen… dan ga je gewoon voor quality time met mr. van Dalen.
Nu Air Max Day 2018 net achter de rug is, wil ik jullie meenemen in mijn "inner thoughts" en hoe ik hooked on Air ben geraakt. Ik ben begonnen met het bijhouden van een dagboek, Diary of a sneakerhead, en ik wil deze week graag iets met jullie delen…
---
Dear sneaker diary,
Wednesdays are the days when I visit other people's sneaker closets and share their sneaker stories. I didn't really take the time to share my own stories and deepest thoughts lately. I think that that has to change. Last week I decided to be frank about my feelings regarding raffles and limited quantities and the way they are being used against us sneakerheads. It felt so good just sharing my inner thoughts. I'll do that more often, so sometimes I'll share my very own stories on Wednesdays if y'all don't have any objections ≧◠‿◠≦✌. I'm a person who sometimes just keeps quite about matters because I don't want to offend anybody, but in this day and age it is so important to speak your mind. That doesn't mean that one always has to bitch about stuff, speaking your mind can also mean that you share the love you have inside. This is exactly what I decided to do for this very first Diary of a sneakerhead. Air Max Day 2018 is behind us and I noticed that this day has come to be so important in my life. Last year we had Air Max Month and I felt such an indescribable connection with the community. I mean I always feel connected, but this was a special feeling for which I really don't have any words. I didn't know if the many L's we all took were the reason (misery tends to bring people together LOL) and I was afraid it was gonna be something temporary for me. Turns out that this Air Max Day feeling is here to stay and it's getting more intense every year. It all started in 2016 for me… my love for the Air Max has just started 2 years ago on Air Max Day 2016. Up until a few months ago I thought I'd bought my very first Air Max that day. It was an AM '90, just a general release. Turns out I'd forgotten all about my Air Max 180 from back in the days. I did have love for that specific pair of AM 180, but I never felt the love for the bubble in general. I was a basketball kicks kinda girl and never really allowed myself to love anything else.
Okay back to my Air Max Day 2016 pick up… I had just seen the Masters of Air clip Nike made and I started to feel a sudden urge to experiment with the bubble. Never felt that urge before… I think it was the way those collectors spoke passionately about their love. Of course I knew the history of the Air Max, but the whole story never really reached my heart.
I picked up the Air Max 90 Phantom… just a general release, but to me this has become such a special pair! It became the one that started a whole new chapter in my sneaker diary. Not only were they crazy comfortable, I started to really inspect the bubble. I have to admit that it felt a little like cheating, like I said I was a basketball kicks kinda girl… I have always loved their bulkiness. Now all of a sudden I fell for the sleek silhouette of the Air Max. It felt like I discovered a whole different part of myself.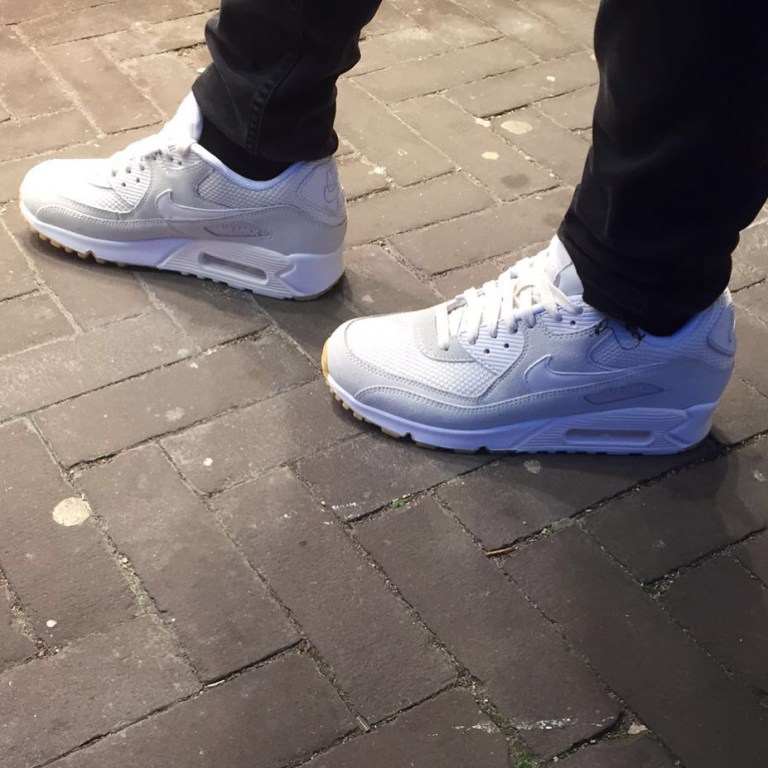 Soon after the Phantom I bought the Air Max 1 Yoth and the Air Max 90 Paris "Treat Yourself". I couldn't stop, I was hooked on Air. Nowadays my collection counts almost as many Air Max as Jordans and other basketball kicks.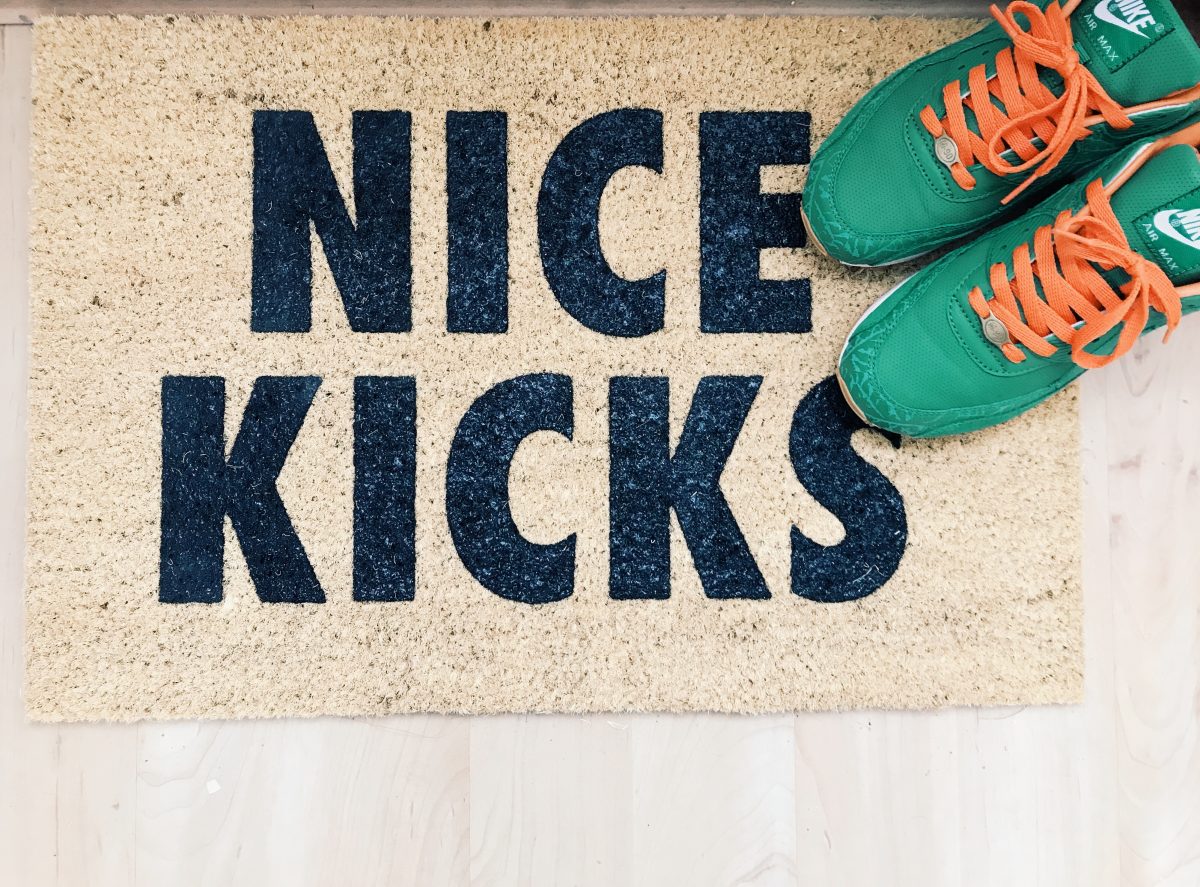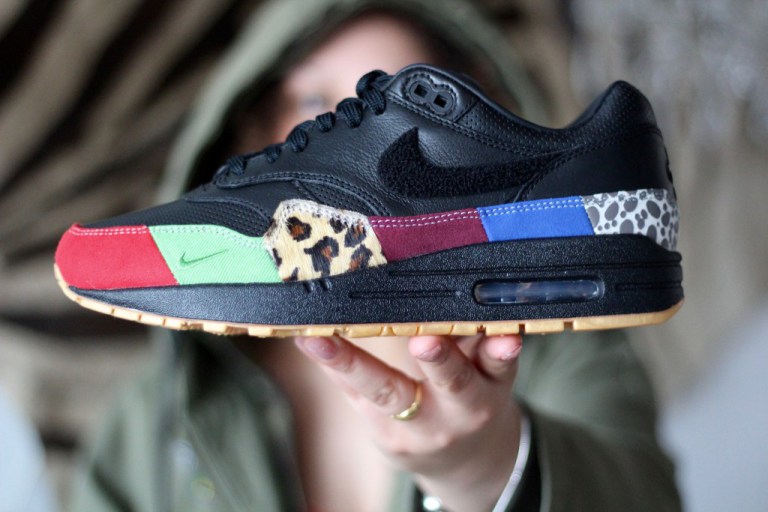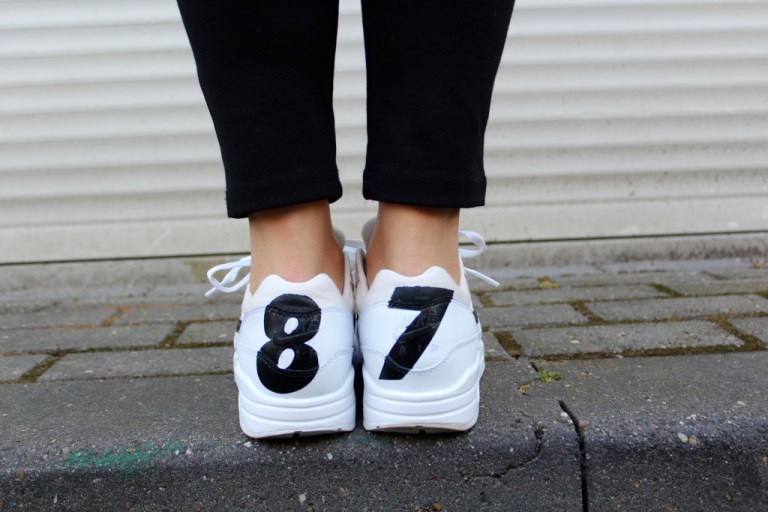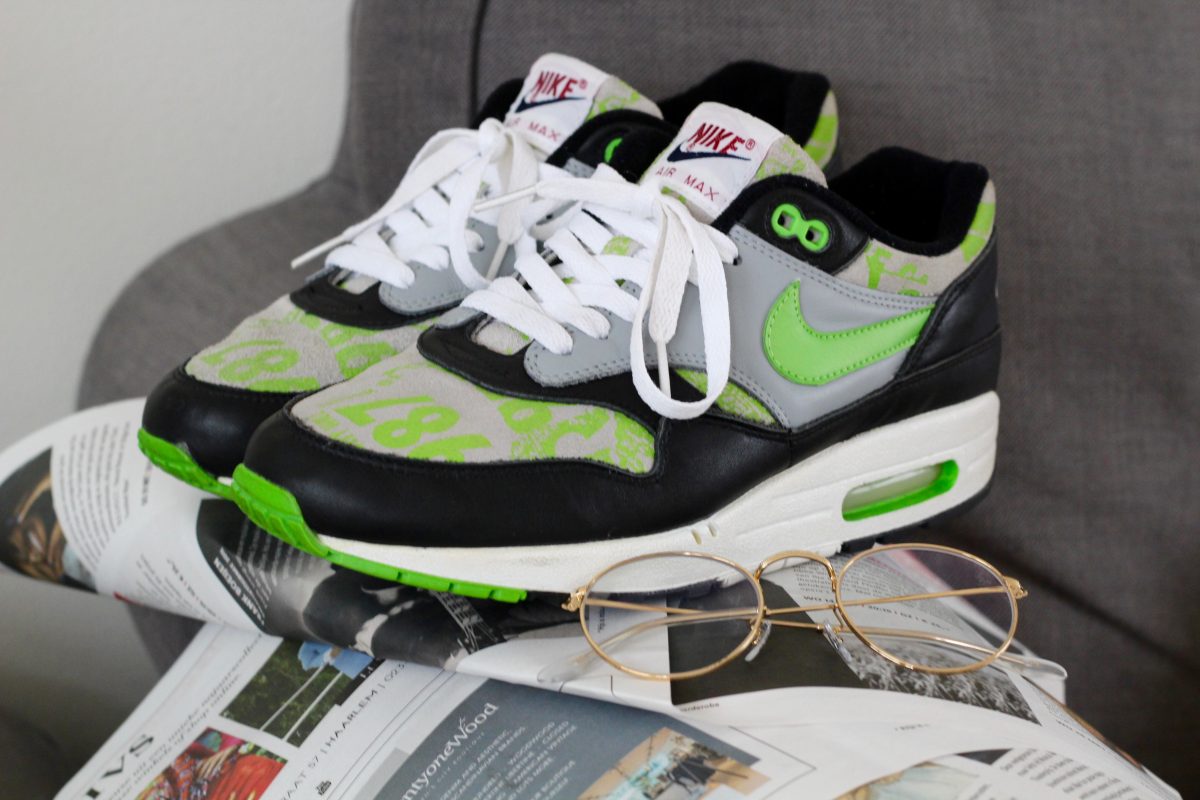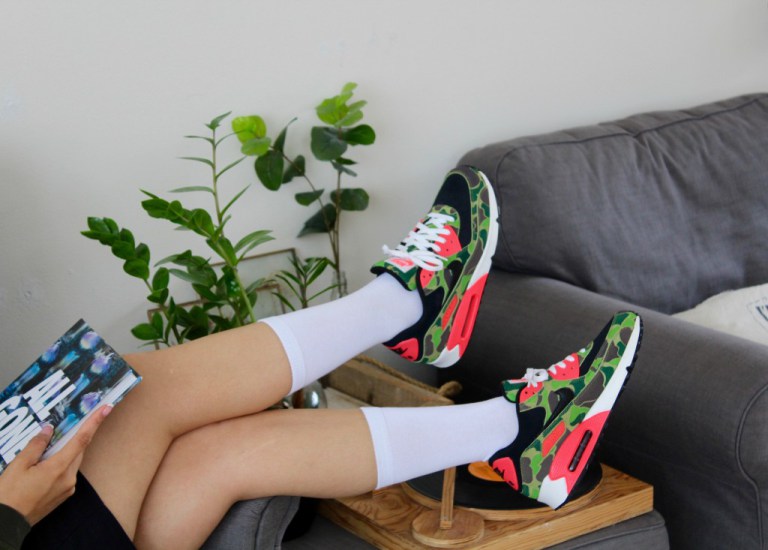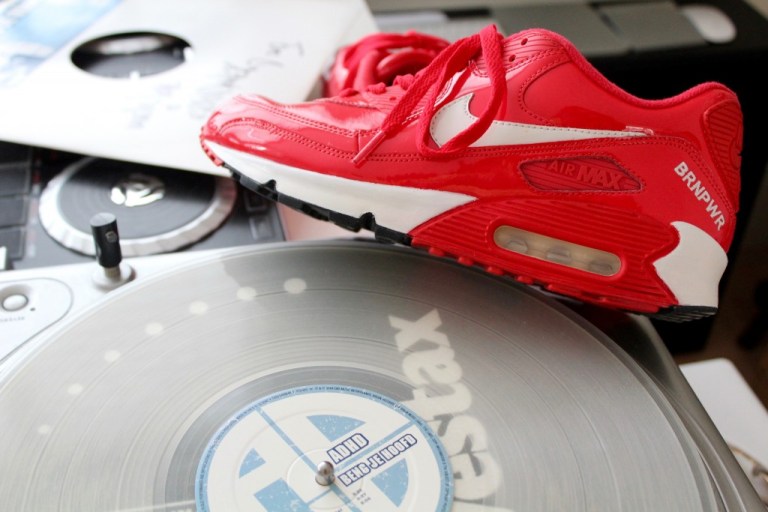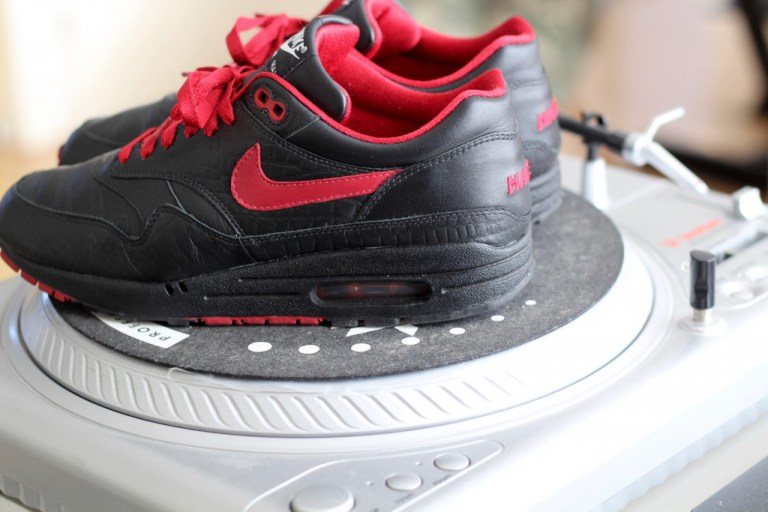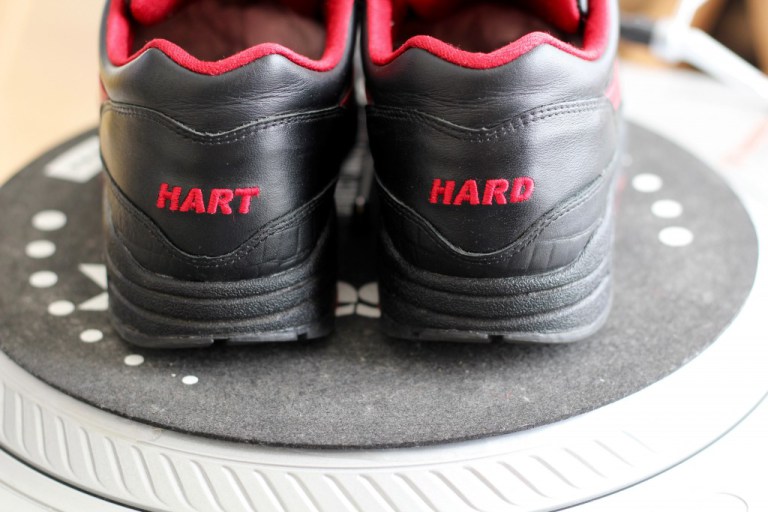 So Air Max Day 2016 and 2017 represent something very special to me.
Just before Air Max Day 2018 I had the honor to be the Raving Reporter at Solemart Amsterdam, which was all about the Air Max. Seeing everybody again and talking that sneaker talk filled my heart with joy. I have to admit that I had mixed feelings that day. I was so happy that I could contribute to the culture, but I also felt anger and disappointment because of the many L's I took. I felt defeated and I had the feeling that I was losing my culture. I felt like outsiders were taking it from us! I mean they enter raffles just to resell and they win! I left Solemart with a bitter sweet feeling.
When I started to edit my video that gloomy feeling completely disappeared… I suddenly saw it all really clearly! I saw our culture and our shared passion. No matter what outsiders say or do, our culture is strong and can't be taken from us! Resell doesn't effect our culture, it just effects our ability to enhance our collection sometimes… that's all. Looking back at the real life raffle at Solemart fills my heart with joy even though I didn't win… at least it were all sneakerheads entering en winning! (Check out my Solemart Recap here) 
What does all of this have to do with the Air Max and Air Max Day you ask? Well, Air Max and Air Max Day have a tendency to remind me of what it's all about, to put a smile on my face. Don't get me wrong my Jordans make me feel warm inside too, but the Air Max community is so big and strong that it really touches my sole (✿◠‿◠) .
Last Monday I received a clip shot by a true OG Air Max lover (and overall sneakerhead). This guy has invested so much time to make something special just for Air Max Day and decided to share this with me. The way I express myself by writing, Remy Cadier expresses himself by filming and editing. The clip oozes his love and passion for the Air Max and I just HAD to share this. I was planning on telling my very own Air Max story and this sudden email was such a great addition… This is what I call faith.
Thank you Remy for sharing your love!!
Share the sneakerlove:
– Check out: www.kickoutofthebox.com
– Like FB: kick out of the box
– Follow IG: kickoutofthebox