Last month, Wacko Maria x Vans dropped their LP print collection on the Vans OG Authentic LX in different colorways. The brands have just announced that their print will also be seen on the classic Vans Slip-on model. Check out the first images of the striking sneakers below!
Wacko Maria
Wacko Maria was founded in 2005 by former football players Keiji Ishizuka and Atsuhiko Mori. The clothing brand comes from Japan and is known for its striking prints. They take their inspiration mainly from music and Japanese culture. Their most famous item of clothing is their Hawaiian blouses.
Vans Slip-on
Vans introduced the Classic Slip-on in 1977. The shoe's origin actually came from a slip-on shoe produced by the company Paul Van Doren used to work for. The sneaker had a non-slip sole and was designed for use as a boat shoe. The shoe became popular in the skateboard and sneaker scene.
Wacko Maria x Vans
The sneakers come in three different colourways: purple, brown and white. The canvas upper of the slip-on model is covered with a print of black, shiny LPs. The vinyl records represent Wacko Maria's love of music. If you look closely, you can see that in the middle of the plates the famous checkerboard print can be seen. Vans has used this black and white checkerboard design a lot on their sneakers, including the Slip-on.
The upper also features white stitching and a white elastic band. The sole is classic white with a black rim. You can also see the Vans label on the side.
As mentioned before, Wacko Maria is known for their blouses. Therefore, for this drop, matching shirts have been designed in three colours: white, orange and blue. The unique LP print can also be seen on these, which are larger than on the sneakers.
Can't wait for the drop? Check out the same LP print on the OG Authentic LX model via the buttons below. The colours are different though, showing a pastel blue, yellow and pink. This pack was released in March 2021 and are still available!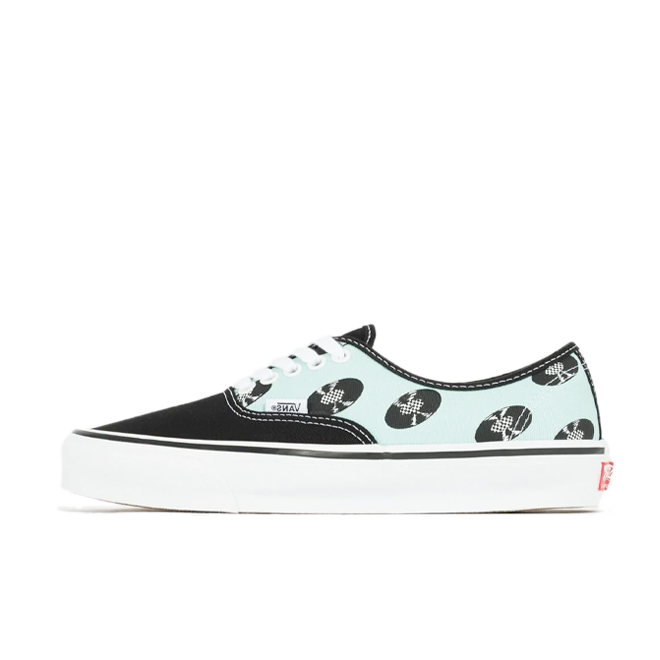 The Wacko Maria x Vans Slip-on's will most likely be released on May 15, 2021 and will be available through Vans. Keep an eye on our Release Calendar to not miss the exact release date! Also, download the Sneakerjagers App and turn on your notifications to get notified every time a new sneaker is released!