On Sunday 4 April it's time for Easter! When you think of this holiday, you naturally think of Easter eggs, chicks, bunnies and having fun with your family. In the shops you can find countless chocolate treats in the shape of an egg, but also in the shape of an Easter bunny. The latter seems to have been the inspiration for adidas' newest sneaker: the adidas Originals ZX 10000 C 'Schokohase'.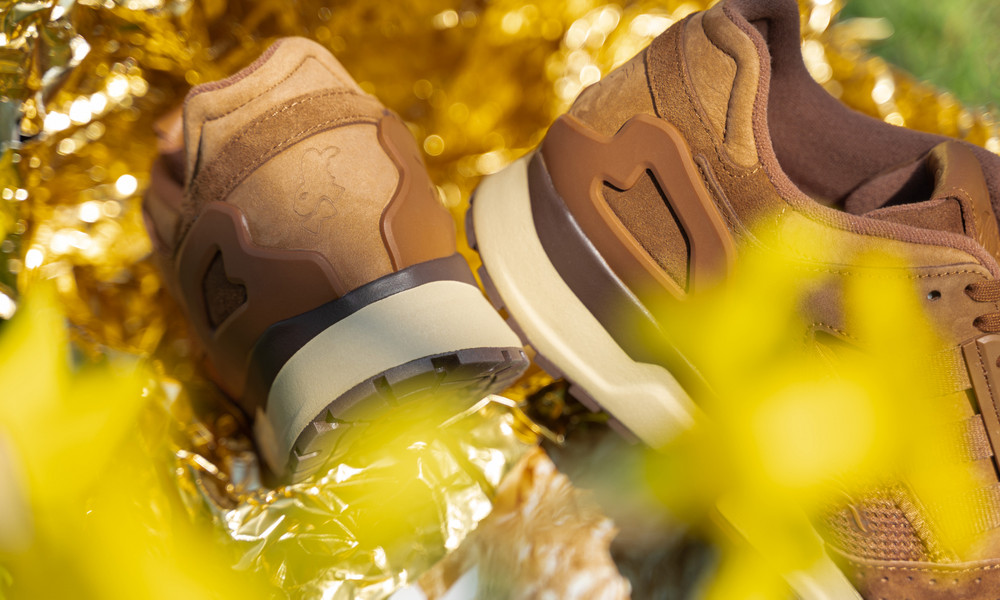 ZX 10000 C 'Schokohase' | GX7576
The ZX 10000 C 'Schokohase' has been given an appropriate chocolate brown shade. The upper is completely covered in this colour, while the sole has been given other chocolate shades. On the sole, for example, a darker shade of dark chocolate, white chocolate and perhaps a hint of hazelnut cream filling can be recognised.
The material on the upper consists mainly of soft suede, which gives the sneakers a luxurious look. There are also translucent mesh parts on the shoe. To continue the Easter theme, an Easter bunny is depicted on the heel. An egg can also be seen on the inside of the tongue. Finally, the box is appropriately lined with a gold wrapper print.
Bad Bunny x adidas
This is certainly not the first time adidas has developed a sneaker inspired by food. For example, the first Bad Bunny x adidas collab was released in March 2021 on the Forum Buckle Low with a brown design inspired by coffee. The sneaker did so well, that a pink variant of the model will also be released soon: the Bad Bunny x adidas Forum Buckle Low 'Easter Egg'. The all pink version also seems to be inspired by the happy pink Easter eggs.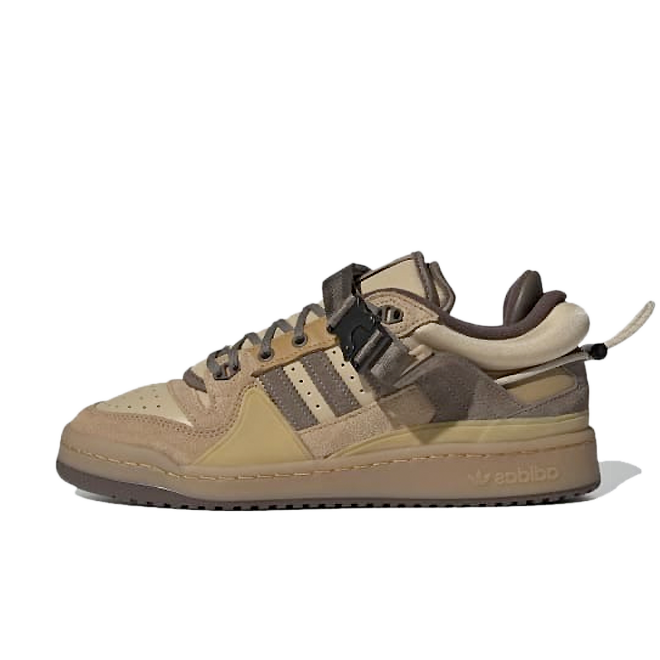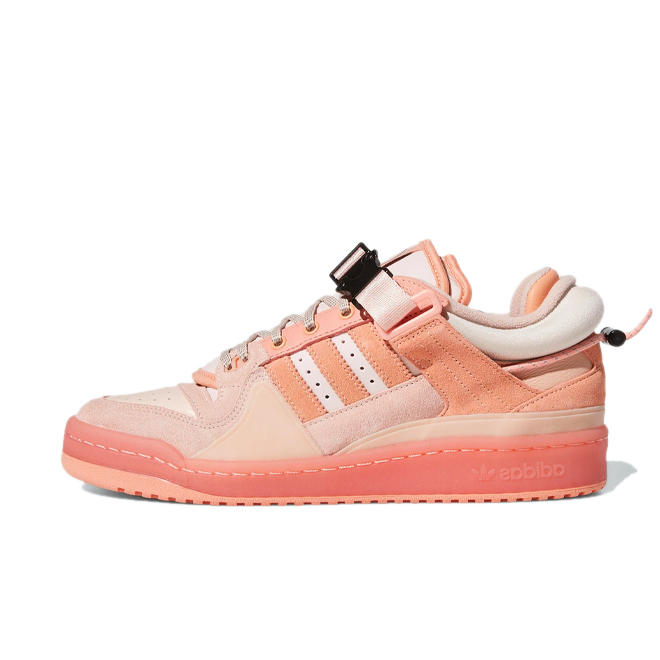 Tired of all the chocolate gifts you get during Easter? Then treat yourself instead to the adidas Originals ZX 10000 C 'Schokohase' which will be released on April 3, 2021 at 00:00 for €139. The price may be a little more expensive than a chocolate Easter bunny, but it'll definintely last a lot longer! Check out the Sneakerjagers Release Calendar to see where you can shop the pair. We wish you Happy Easter!