Dutch rapper and producer sor, brings the worlds of classical music and hip-hop closer together. He wants to reduce barriers between high and low cultures. He has done this through his successful project 'sorkest'. Together with 53 young musicians from the Codarts Rotterdam School of the Arts, he has brought the cultures of classical music and hip-hop together.
To give the show a boost, Solebox gave the entire orchestra and choir a Nike Air Max 1 'Light Madder Root' as a gift.
sor
Rosario Mussendijk better known as sor, was born in Amsterdam in 1996. He is a jack-of-all-trades, as well as rapping and singing, he can also produce and compose. In 2018, sor suddenly suffered from hearing loss. As a result, he now makes music in a different creative way. He uses hearing aids, synthesizers and a backpack with a bass in it.
The rapper has a love for classical music. He won the Maestro programme in early 2022. This put him on the map nationwide. He also gets his inspiration for his new album 'Bae Doven' from musicians like Chopin, Mozart, Debussy, Satie and especially Beethoven. Who, like sor, also had hearing problems.
In his new album, he combines fragments from classical music with lyrics and melodies of his own.
sorkest
On 26 May 2022, sor was with his sorkest in the Concertgebouw in Amsterdam. For this concert, he had put together an orchestra which was given the name 'sorkest'. The sorkest consisted of 53 young musicians from the Codarts Rotterdam School of the Arts.
At this concert, the rapper brought together two worlds, that of classical music and hip-hop. To symbolise this feeling, he did not only bring out his rap and singing skills, but also conducted. The combination of the two cultures was even visible in the styling of the orchestra. Solebox and Nike played a major role in this, too.
Nike Air Max 1 'Light Madder Root'
Solebox has provided all 53 young musicians with the Nike Air Max 1 'Light Madder Root'. An AM1 which will be released on 16 June 2022. In this way, Solebox has given the sold-out concert and the musicians a boost. The company could not have chosen a better person, because the sneaker, like sor's music, will narrow the gap between subcultures.
We would like to take you briefly through the model that Solebox has given. What you can see in the pictures is that the Air Max design contains mostly light colours. This makes it a perfect shoe for the summer. The heel and mudguard are given the colour Light Madder Root, which contrasts with the overlays, which are light blue. The design is completed with green Swooshes.
Check out where the Nike Air Max 1 'Light Madder Root' will be available to buy on June 16, 2022 with the button below.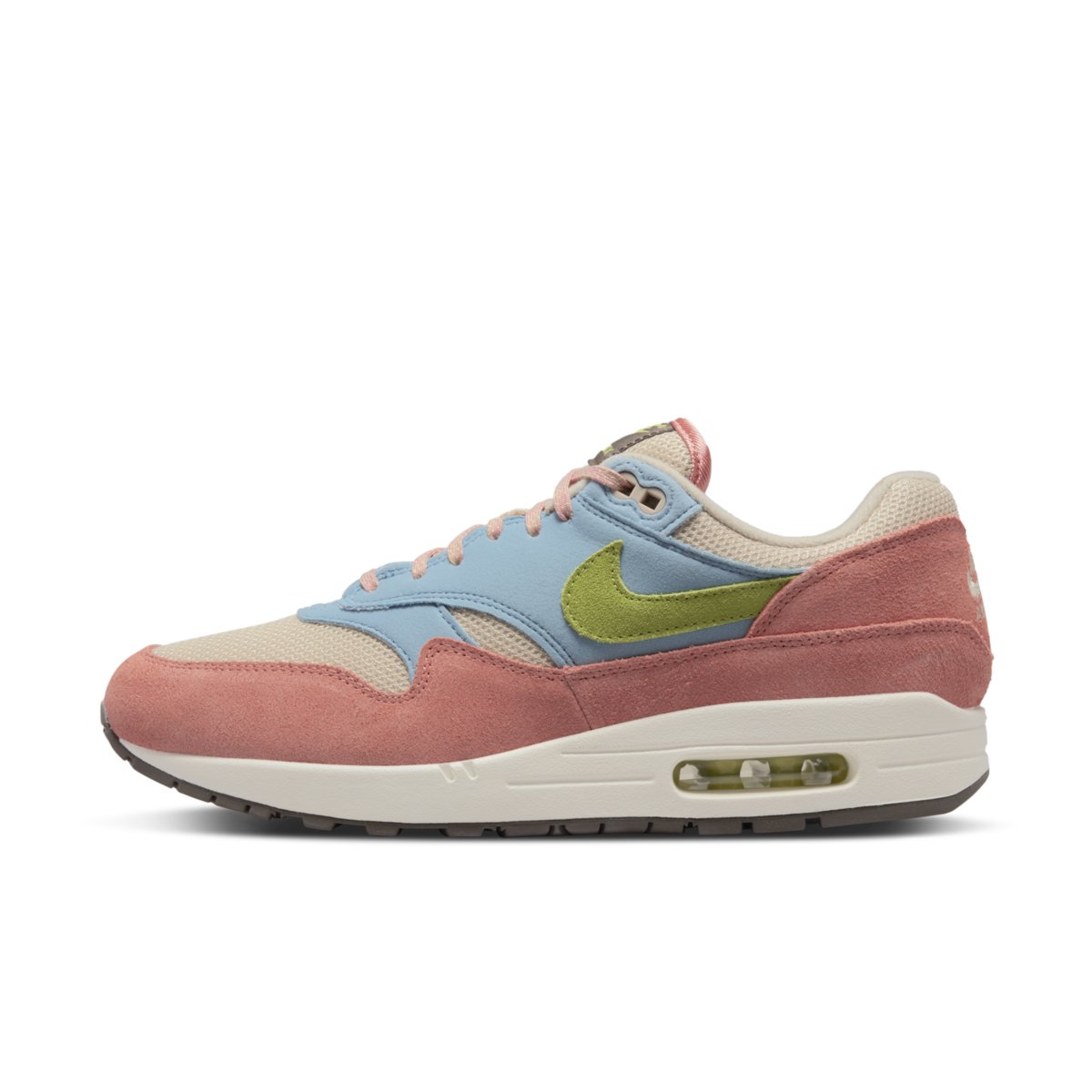 Are you curious to know what the combination of classical and hip-hop sounds like? Check out sor's new album 'Bae Doven' on Spotify. Make sure you also check out the story and more at Solebox!
Want to get a reminder about the release of the Air Max 1? Just download the free Sneakerjagers app.