It is time again for a new pack of two fantastic sneakers. The Leopard pack contains the Nike Blazer as well as the Nike Waffle Racer. You will have to be patient for a while, but this pack just dropped! Below you will find all the information!
Nike Waffle Racer 2X 'Leopard'
We see the Nike Waffle Racer a bit less often, but despite that it is and remains an awesome sneaker. This time the black top is finished with different details. At the nose, lace panels and the heel we see the 'leopard' print coming back. In short, a great sneaker with a playful twist, which you can see in the pictures.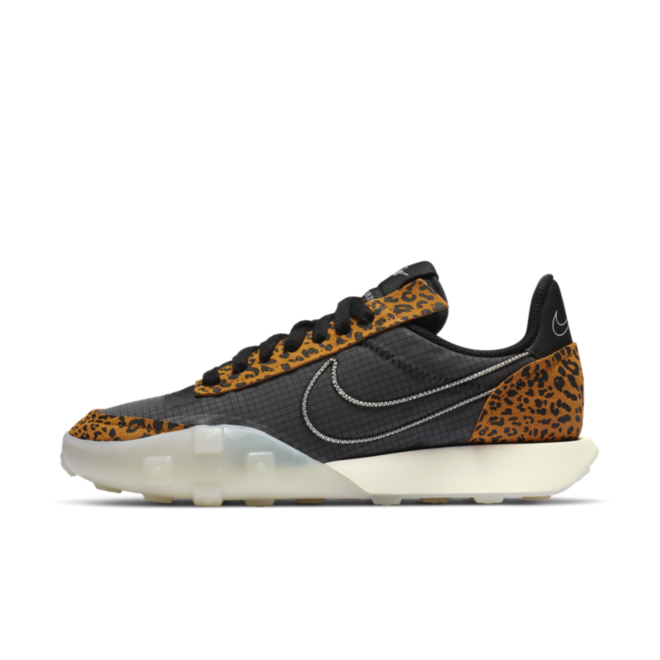 Nike Blazer Mid '77 'Leopard'
The Nike Blazer Mid is by itself a simple but crazy sneaker. You can combine it with an unprecedented amount of outfits. And so with this new colorway. The sleek black upper is finished off with a 'Leopard' print on the swoosh but also on the branding on both the tongue and the heal tab. The white mid- and outsole complete the look.
So have a look into the pictures of the Blazer, wahrt do you guys think, fire Blazers, that are a must cop or too much print, so drop?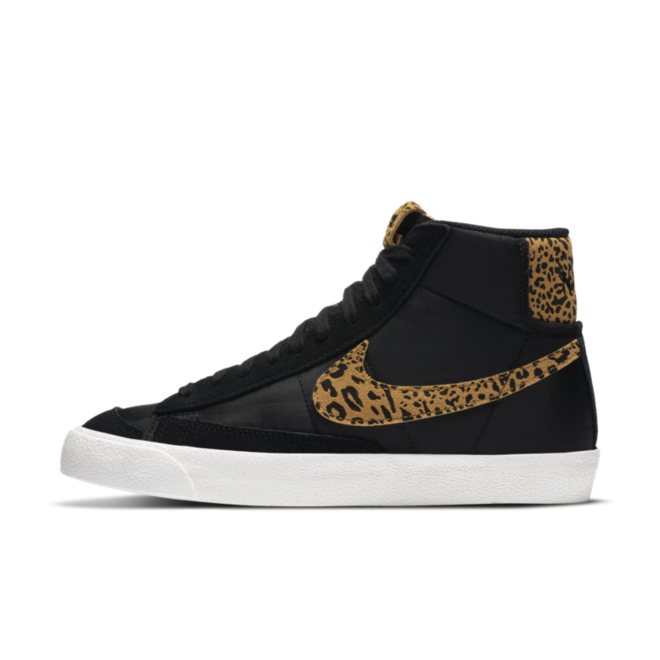 Release
You can now get both the Nike Waffle Racer 2X 'Leopard' and the Nike Blazer Mid '77 'Leopard'. At Nike both are still available, so score your favourite, or of course both from the Nike Leopard Pack. There is a price tag of €110,- on both sneakers. Always stay informed about the most beautiful sneakers and the latest releases by following us on Instagram and keep an eye on the release calendar!
You can find all the retailers, that sell both Nike Sneaker through the buttons for each sneaker.