As autumn is already in full swing and winter just around the corner, it is important to prepare for the cold, wet, yet comfortable season. And what shoe could better express, "the cold season is just around the corner!" than a pair of gorgeous UGGs? Therefore, in this article, we take some time to provide you with some inpsiration so that you can make the most of autumn, in style and with all the comfort you need.
This season, UGG has launched another gorgeous collection, and we've picked just some of our personal favourites.
1. The Ultra Mini Platform
These platform UGGs really are the perfect combination of traditional and contemporary. They keep the classic UGG boot feel but also add a contemporary twist. With these shoes, you can face autumn with style and comfort, with a perfect blend of old familiarity and new flair. These Mini UGGs also have a subtle platform, which fits the current trend nicely.
2. The W Tazzlita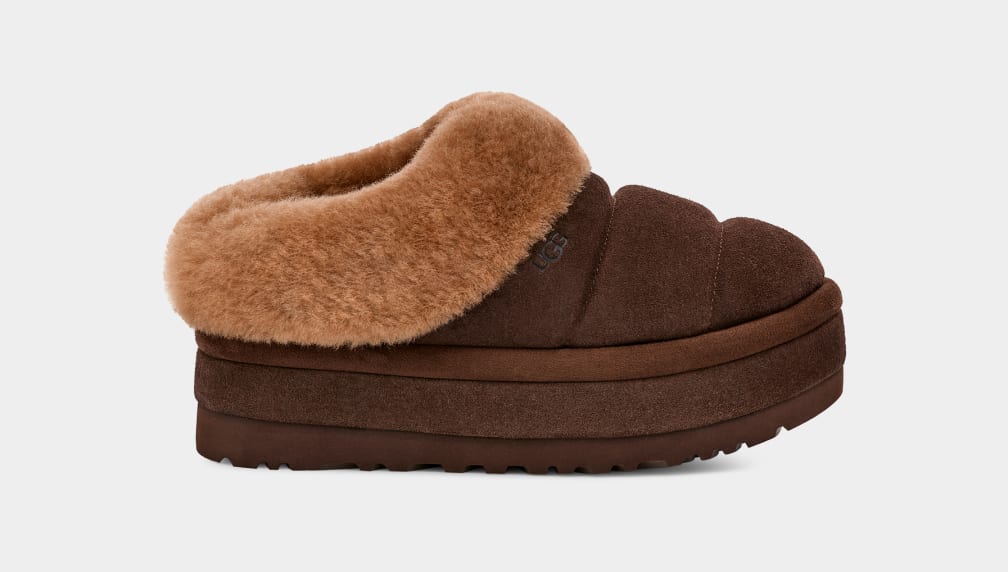 Our second choice is the W Tazzlita, the UGG that is both incredibly comfortable and extraordinarily stylish thanks to the fluffy fur collar around the ankle. Not only do these UGGs offer a nice comfortable fit for your feet, but they also add a touch of luxury to your look.
3. The Classic Chillapeak
Our third choice is the Classic Chillapeak Boot. As you can see right away this shoe is another variation of the classic boot, only the Chillapeak stands out with distinctive plush stitching and a sole with an extending effect. This version is lined with the signature UGGplush™ recycled wool. Again, the Chillapeak has a platform sole that immediately catches the eye. This sole is made from renewable sugar cane, fed by rainwater.
4. The Goldenstar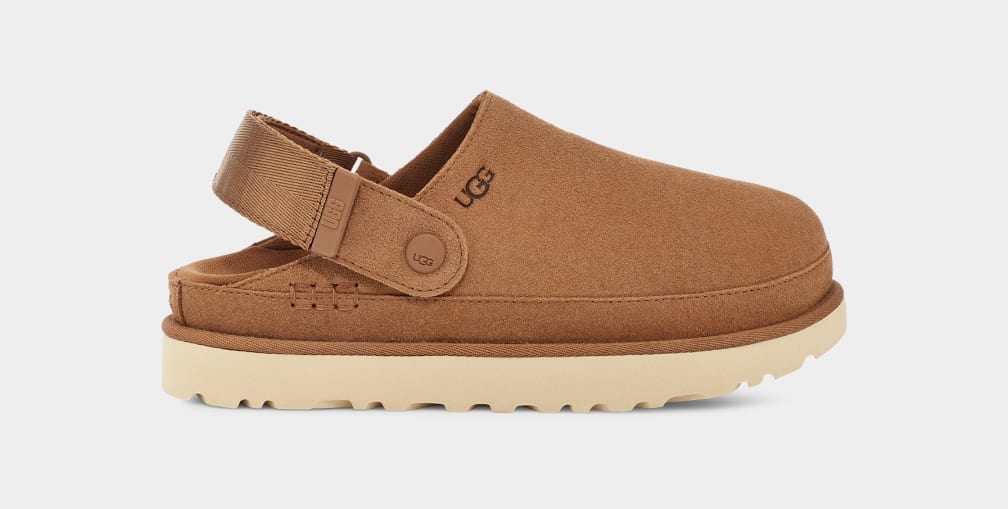 Next up, we have the Goldenstar Clog. Crafted from soft suede, this versatile platform clog presents a timeless style that blends seamlessly with any outfit. When choosing clogs, comfort is paramount, and that is exactly what you can expect from the Goldenstar Clog! The clog also features a heel strap that has a convenient swivel design, giving you a 2-in-1 wearing option.
5. The Mini Bailey Bow II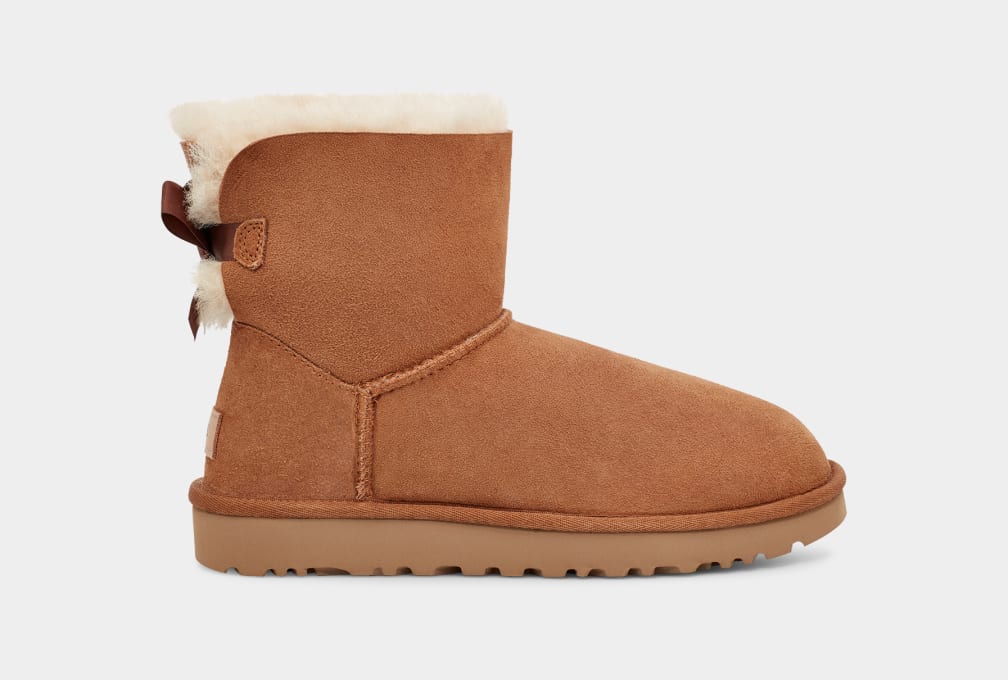 With the Bailey Bow II boot variation of the classic booties, a super cute bow has been added to create a charming and feminine aesthetic. This versatile boot consists of soft sheepskin and features a sturdy, ultra-lightweight sole for added comfort and stability. In short, this is one of the most comfortable lazy boots.
These were some UGGs favourites from the moment- are you curious about the entire range of UGGs? Then just click the button below! In addition, if you want more tips for autumn, check out one of our other Sneakerjagers articles.