Nike is releasing a new 'deconstructed' sneaker on April 30, 2020 - the Nike Daybreak Type N.354 'White'! At 09:00 am, starting at €100, this gem belongs to you! With a click on the button below, you will get to the retailer overview! If you want to know more about the sneaker, stay here and read on!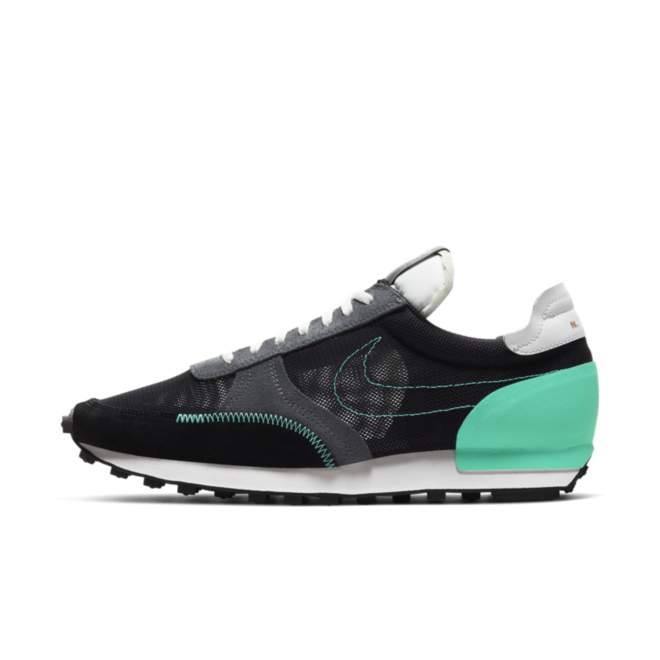 Your #TheCrew Background Check
Nike gives the classic and iconic Daybreak silhouette a new facelift! Or to be more precise a 'peel of', because the Nike Daybreak Type N.354 'White' looks like a shoe prototype! Fresh out of the factory and 'unfinished', the first release of Daybreak in 1979, will be on the shelves and in our Release Calendar! The shoe will only be available at certain retailers on April 30, 2020, so keep an eye on the sneaker! Or just use our 'Release Alert' function in the calendar! Just click on the button 'Release Alert' below the sneaker and leave your email! But now back to the shoe!
The 'Daybreak Type N.354 'White' under the magnifying glass
The Daybreak Type is 'incomplete' in this release. Nike brings this crisp sneaker without an outer layer and you can see the mesh lining underneath. The heel and the toe cap are covered with a suede fabric. Matching the heel cap, the branding 'N.354' is on the tongue above the heel cap! The Swoosh is sewn thinly to the side panels of this model and gives the incomplete shoe a 'minimalist' touch. The Daybreak Type N.354 'White' comes with clean white laces and the cream-colored eyelet border completes the look! If you look closer, you'll see that the shoe has two soles! The Daybreak consists of a white midsole, framed by a grey rubber outsole, with waffle tread. This offers features like cushioning and stability in addition to the cool look!
Now here are some pictures, so that you can admire this shoe a little closer!
If the 'Daybreak Type' couldn't convince you, have a look at our Newsblog! Or if you want to go shopping right away, take a look at our Sneaker Collection!