The Nike Air Max 720 is gaining popularity from time to time. Because it is now available in a variety of colors, which makes it easy to combine with almost everything. Today I'm going to introduce you to the silhouette of the Air Max 720 and show you some cool style inspirations from ASOS. But beware: Today we start with the style for the ladies among you. Guys, don't panic, you'll get your own blog next week. You'll find more about it in our Newsblog. Well, let's start with the Nike WMNS Air Max 720 in combination with ASOS blog:
Nike Air Max 720
The biggest feature of this silhouette from Nike is probably the sole. Here you can find the biggest Air unit of all time. It extends once over the whole sole, from the toes to the heel. Besides its length, it is also especially thick. It is 6 millimeters thicker than the one of the Air Max 270.
Have you ever wondered where the name Air Max 720 comes from? Well, we all know Air Max, but the number 720? What does it have to do with a sneaker? The name actually comes from the sole, because the cushioning is vertically and horizontally visible at 360 degrees. Then only the easy math task remains: 360 + 360 = 720! And we have the name of our shoe. Super cunning, don't you think?
On the picture below, you can see that maybe a little better. And as always, you can get to the shoe by clicking on the picture or the button.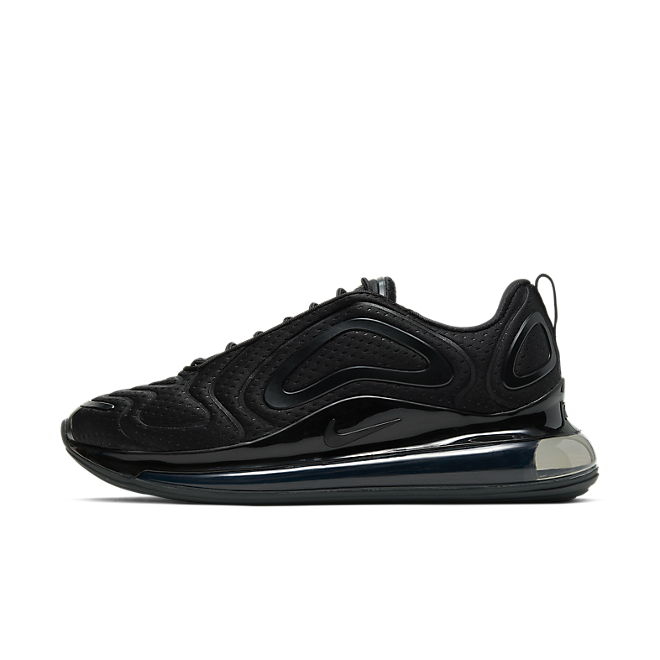 Before we get to the materials used for the upper, I have a cool information for you: The Nike Air Max 720 is the first shoe from Nike that does something good for our environment. Because the air cushion we walk on so comfortably, is made of 75% recycled materials. So it promises us not only perfect cushioning in everyday life or sports, but also a contribution to make the planet a little cleaner.
The upper material can be seen in a wave design. The preformed lines spread out radially on the upper, giving us a wave-like pattern. Also, Nike is very reserved with its branding here. We only find a small Swoosh on the side. The upper comes in a mixture of textile and synthetic in most cases. All in all a very stylish, comfortable and modern sneaker.
WMNS Air Max 720 ASOS Styles
Let's get to the perfect Nike WMNS Air Max 720 ASOS styles. One thing is clear here: No matter what outfit, the sneaker always makes it look a little more robust and sporty. So dear ladies, I have put together three outfit ideas from ASOS to inspire you, because women can wear the Air Max 720 not only with classic jeans. Let's go!
Sporty on tour
Of course the sneaker can be worn with a sporty outfit. It is up to you, to whether do sports in it or to run around in your everyday life. Now I have chosen a very comfortable sports outfit from Nike at ASOS. But first to the shoe: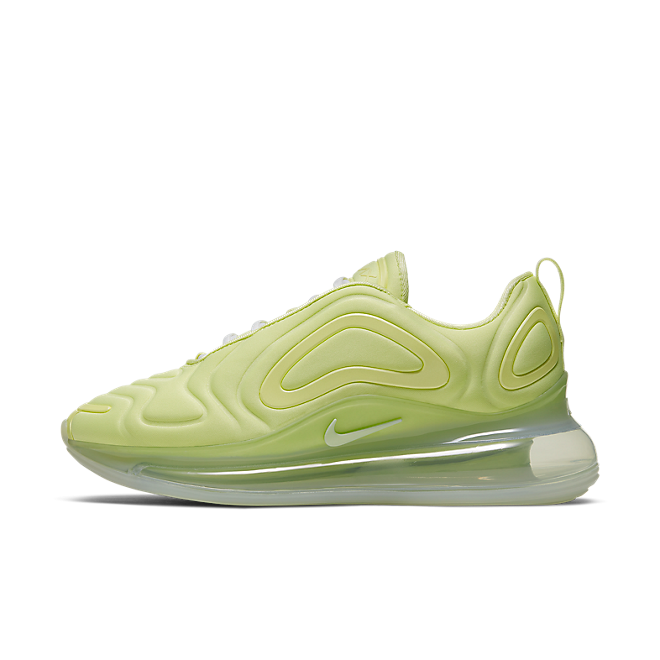 Here I have deliberately chosen a bright, eye-catching color. As you will see right away with the matching outfit, it will be very simple. That's why I want to see a little more color on your feet right now for the summer. The light green shoe comes with white-greyish details and will therefore be an absolute eye-catcher on your feet.
A simple, black sports leggings should not be missing in your wardrobe. This one from Nike is very elastic and can withstand the most extreme activities.
In addition, there is an equally simple, black sports bra. Together with the tights a very nice, sporty outfit for the gym, the yoga class or at home.
If it does get a bit chilly after all, or you just don't like to show too much skin, then you can just put this jacket on and the outfit is complete.
Classic and legère
I meant above, that the Nike WMNS Air Max 720 can not only be worn with jeans, but ASOS has some cool jeans that go perfectly with the sneakers. For this I have chosen a rather plain one. See for yourself: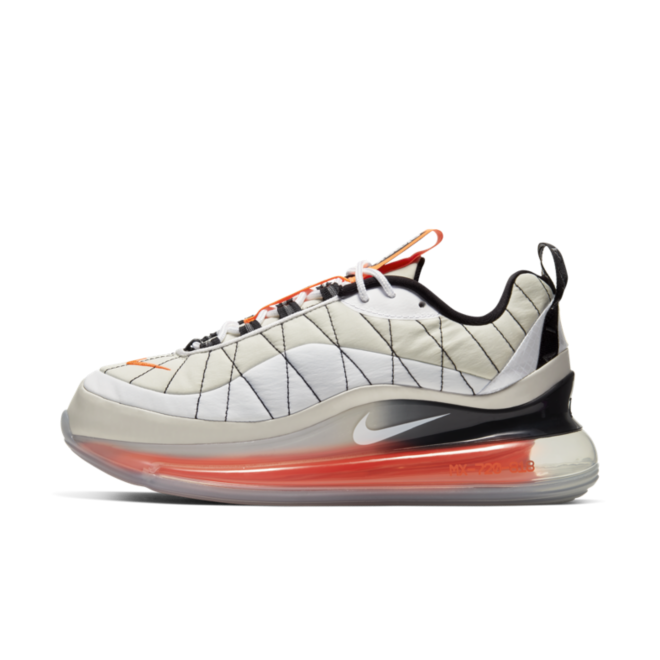 The upper of the beige-white shoe is made of quilted seam materials. These were inspired by space suits. Add orange and black details and you have a stylish sneaker. In my opinion one of the most beautiful colorways of the Nike Air Max 720.
We combine this with cool mom jeans. These are currently very trendy and make the well-known skinny jeans look really old. Retro but somehow still modern!
If you find long jeans too warm in summer, you can wear short mom jeans shorts with the sneakers. In this one you have a lot of space and don't feel restricted at all.
To complete the look there is also a simple, white, short cut t-shirt with roll-up sleeves. A really classic, casual look for the garden or the next barbecue party at friends or for whatever you like.
Cute but business
With this Nike WMNS Air Max 720 ASOS Outfit you will be the eye-catcher in every business meeting, I promise! I have a simple but modern and a bit more daring outfit and the perfect kickz to go with it. Just take a look at it:
The shoes will be the color highlight of the outfit. A beige upper with orange details and a sole in the same color. Really cool for the summer. And thanks to the perfect cushioning of the large Air Unit, it's no problem at all if you need to stand a little longer during your presentation.
A white linen suit is perfect for the summer! It is thin, but still shows little skin. Here are the linen cigarette pants in suit style.
A white linen blazer with a relatively low neckline is also available. This one is very airy due to its fabric, as well.
But if you feel a little uncomfortable without a T-shirt or top, you can easily combine a simple white strapless top with the outfit.
That's it with my Nike WMNS Air Max 720 ASOS Outfit Inspiration blog. You haven't found the right Nike Air Max 720 for you? Then check out our Sneaker Collection, there you'll find one or the other, or even another sneaker from Nike, like the Air Max 90 or the Air Force 1. You'll also find other style inspirations in our Newsblog.