For all those who missed the first release of the Carhartt WIP x Converse Chuck, there is now another chance to buy the sneaker! Just like the first release, all two colorways will be available this time as well! The Carhartt WIP x Converse Chuck! Be quick, because the sneakers are selling like hot cakes!
By the way: The Carhartt x Converse WIP Chuck will be available on April 28, 2020 at 09:00 am for €90 in the Converse Store! If other retailers are selling the shoe, you can find out here by clicking on the button below! Or have a look at our Release Calendar again!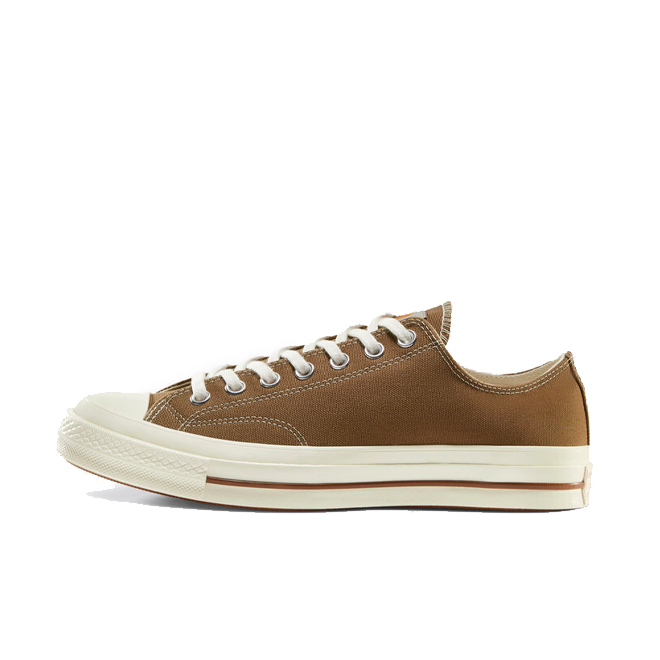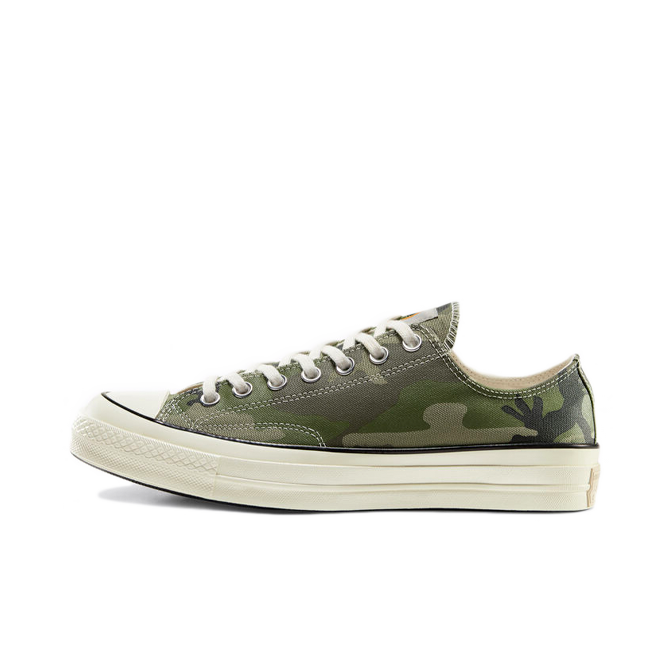 Your #TheCrew Background Check
As you have already learned in the introduction, this is a 'remainder' of the Carhartt WIP x Converse Chuck. The package has already been dropped in June 2019 and now you have another chance to get one! In case any of you wonder if this is the first collab of the two - no, Converse x Carhartt already existed before!
By the way: Have you ever wondered what the 'WIP' after the Carhartt stands for? - The abbreviation or acronym WIP stands for work in progress. Find out more about the Carhartt WIP label right now!
Carhartt, Inc.
The American company was founded in 1889 and is still family owned! As you know, Carhartt produces clothes from jackets, jeans but also workwear is in the assortment! The label Carhartt 'WIP' was established by Carhartt to supply the streetwear market. Some of you might have a Carhartt product lying around at home. If you don't have one, then it's about time to get something from Carhartt or even better: the Carhartt WIP X Converse Chuck sneaker presented here!
The Chuck under the magnifying glass
For the collab with Carhartt WIP the Converse Chuck 70 Silhouette was redesigned! Many of you probably know the Converse Chuck 70 High! The iconic & popular silhouette has also been the subject of numerous collabs. But with this collab the Chuck 70 Low model is in the foreground! So this sneaker is perfect for the summer! As you have already heard at the beginning, this sneaker comes in two colorways. On the one hand we have the color 'Hamilton Brown' and on the other hand the 'Camo' - the most popular military colors! Which one you rock this summer is up to you!
The Chuck 70 Low has not changed much. Only a few details reveal that this is a collab with Carhartt WIP. On the one hand we have the Carhartt logo on the tongue of the sneaker and the Carhartt X Converse branding on the inside sole! The design was kept minimalistic and stylish - as we know it from Carharrt! Below you will find some more pics of the nice kickz!
The Chuck 70 Low wasn't for you, was it? Then take a look at our Newsblog page or our Sneaker Collection.