BREAKING NEWS: An extremely good and also new collaboration awaits us! Keyword: 424 x adidas! The popular brand with the three stripes has decided to give us all another collab with 424. The two players already celebrated a successful collaboration last november. Now adidas and the high-end brand "424" are making waves again and are launching a total of 4 new sneakers. Among other things, this collab again features models like the SC Premiere and the adidas Pro model. This week you can also look forward to a revised Superstar model!
Release Information
For all those who have already informed themselves about the upcoming collaboration, the most important release information is now available immediately. All others should have a look at my short detailed analysis of the 4 models below.
The 4 sneakers, which celebrate the cooperation of adidas and 424, will all be released on May 8, 2020 at midnight on the adidas homepage, as well as at selected retailers. The 4 models are priced between €140 and €180. You can find out exactly how much each model costs and which retailers will drop these gems by clicking on the picture of your favourite. ⬇️
424 x adidas - The details
As you already learned above, the two brands have already entered a cooperation last year. Now you can look forward to a total of 4 sneakers, which I will show you a little bit more detailed. Below the pictures I have given you a short description of what makes this particular sneaker so special. Enjoy!
424 x adidas Pro Model 'White':
The classic model has been given a further overlay over the midsole. Nice white leather and black stripes make the classy look perfect and also super cool.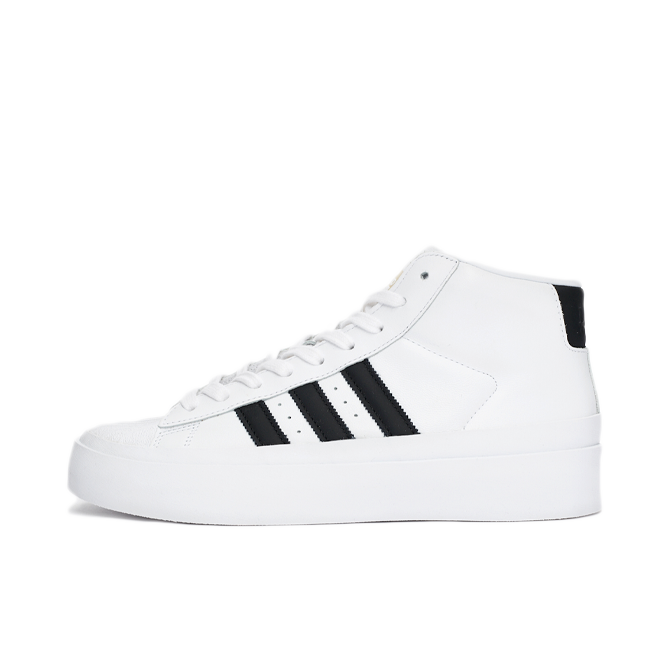 424 x adidas Pro Model 'Black':
Same model - same design. Here only the colors of the uppers and stripes, as well as the heel tab have been swapped.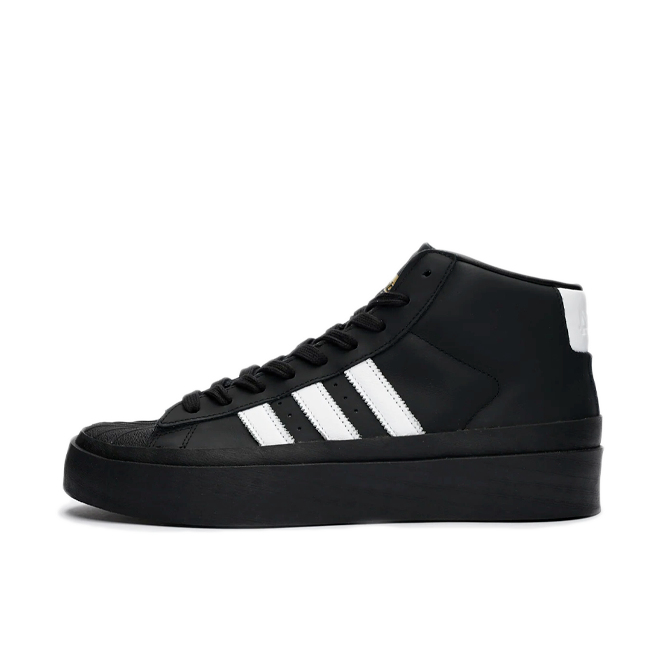 424 x adidas SC Premiere 'White':
The SC Premiere comes this time in a completely white leather upper. The special feature: The red south branding on the tongue. Here the high-end brand has immortalized itself with its name.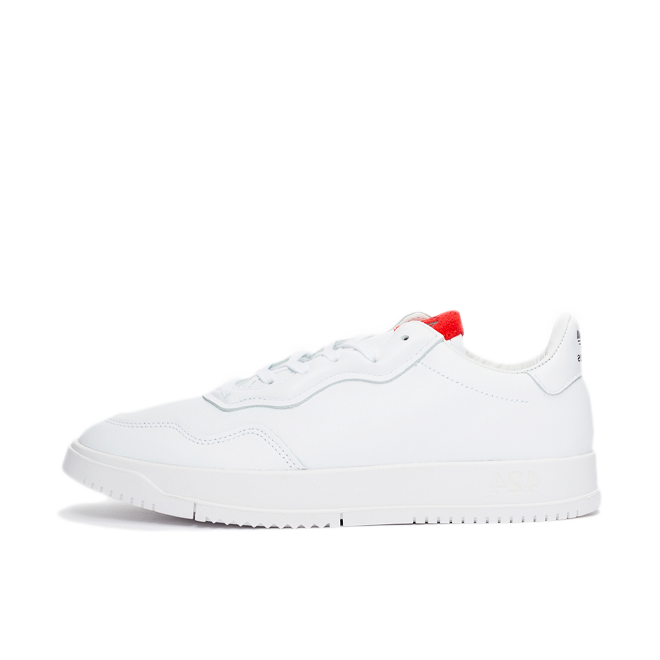 424 x adidas Shelltoe 'White':
Here the fashion brand has taken the liberty of changing the name of the absolute classic of the Three-Stripe Brand. Instead of the usual "SUPERSTAR" lettering on the outside of the shoe, the shell toe has the word "SHELLTOE". White upper, off-white details and also the red 424 branding on the tongue. A very cool piece!