Of course you, dear sneakerjagers, know the adidas OZWEEGO and its silhouette. (If not, you definitely know it after this post). But do you also know its backstory, its special features and its significance?
What I can say in advance is this: It was already a masterpiece then and it still is today. Just a little different. One man is very important in the development and publicity: Raf Simons (more details below).
Before we get to the facts and your jaw drops, you should get in the mood and take a look at the current adidas OZWEEGO selection. To do so, go this way…
Fact 1: The adidas Ozweego was launched in 1996 and disappeared again in 2000.
Here you can see the Ozweego from 1996, which was launched as a lightweight running shoe and already had the 'adiPRENE cushioning' integrated into the forefoot.
This was adopted for the upcoming Ozweego 2,3 and 4 models. Ozweego 2 from 1997 received a modified upper.
The biggest change, however, took place in the Ozweego 3 in 1998, as the famous torsion in the midsole was seen for the first time. This also plays the biggest role in the following Fact:
Fact 2: Today's adidas Ozweego is based on the 1998 Ozweego 3.
It is clear to see that the 1998 Ozweego 3 in the picture is the direct ancestor of today's model (today's models? see below).
The almost disrupted looking sole, the 'adiPrene technology' and the still used materials of mesh and suede have also made it into the modern version.
Of course, the 2020 model is much more advanced and combines the classic elements with modern progress in terms of ergonomics and wearing feel.
Fact 3: Raf Simons is considered the inventor of the 'chunky sneaker' or 'ugly sneaker' with his Ozweego 3 version.
In 2013, Raf Simons lit the spark that would become a fire in 2018. With the adidas Ozweego 3 Raf Simons is considered the inventor of the 'chunky' or 'ugly' sneaker.
Accordingly, it is repeatedly associated with the Balenciaga Triple S and Yeezy's 700, which were released later but are also significantly more popular.
Raf Simons has been releasing new colourways and variations since 2013.
In terms of price, these are of course above the standard model and are very popular on StockX.
A selection of the modern Ozweego and where to find them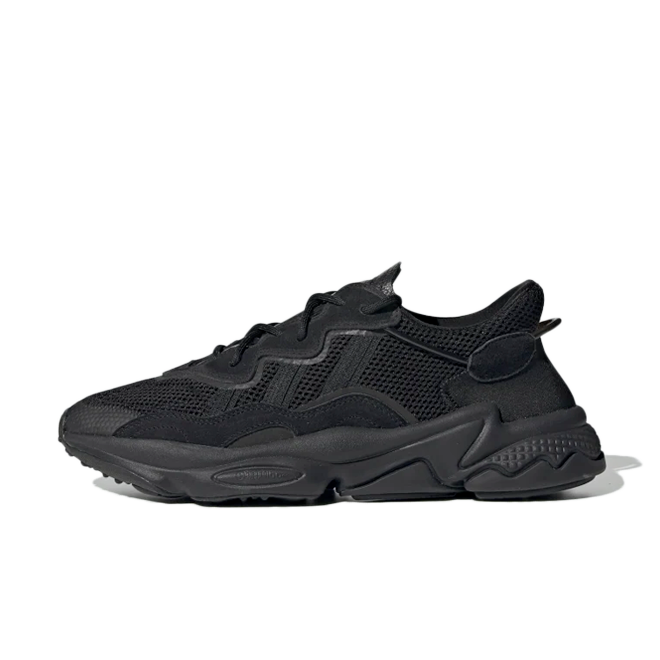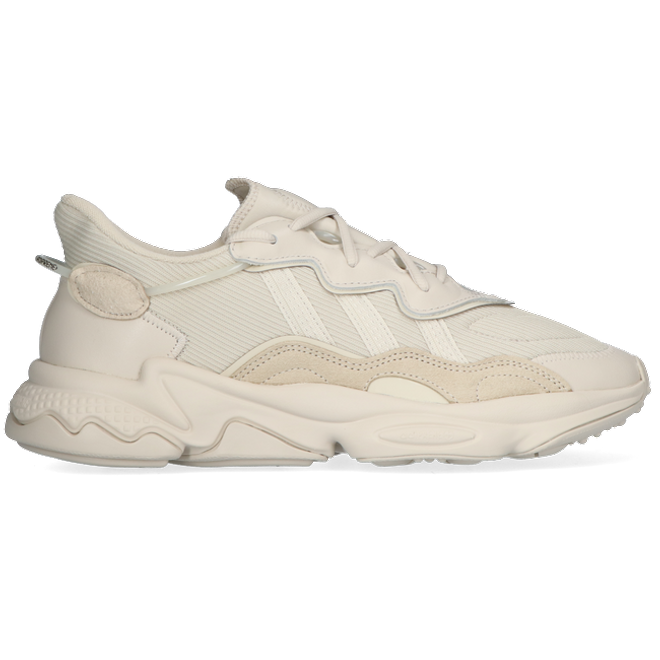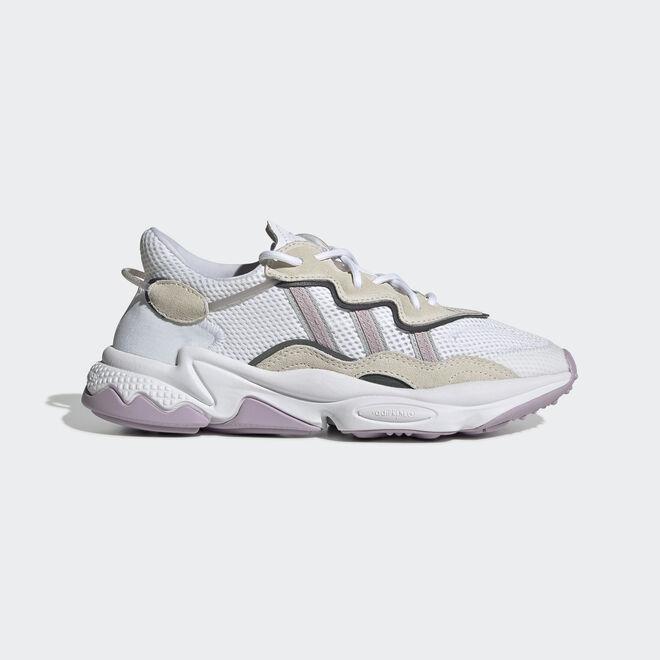 Of course, there are many more colourways and more are being added all the time. We at Sneakerjagers think that the Ozweego gets even more value from the backround info than it already had before. 🙂
To make sure you don't miss out on newer models, check out our release calendar, which we update every day for you, or check out our official Facebook page 🙂