Sinds het begin van het festivalseizoen heeft rapper Tyler, The Creator steeds nieuwe colorways van de GOLF Le FLEUR * One Star laten verschijnen op zijn Instagram. De eerste Golf Le Fleur's staan bekend om hun pastelkleuren. Maar nu zagen we eerder al een Navy blauwe, groene en Spiderman achtige colorway. Nu blijkt dat er in ieder geval een pack uit zal komen met 5 nieuwe colorways. De Tyler, The Creator x Converse 'Mono' Collection.
Er zijn officiële foto's online gekomen van de "Mono" -collectie, die vijf premium suède kleuren voor de bevat. Het pack bevat de colorways "Rhurbarb", "Greener Pastures," "Limoges", White en Black. Het bovenwerk wordt geaccentueerd met wit dat op de stiksels, veters en tussenzool verschijnt.
Het pack, dat  debuteerde op Coachella 2018, zal op 26 april bij golfwang.com en converse.com gereleased worden. De sneakers zullen voor €110 per paar verkrijgbaar zijn. Wees er snel bij als je ze wil hebben want we verwachten dat ze snel uitverkocht zullen zijn! Zie hieronder de links waar je de collectie kan shoppen.
---
Converse GOLF le FLEUR* One Star Suede
Prijs: €110,-
Colorway: Limoges/Egret/White
Stylecode: 162131C
Shoplink: klik hier >>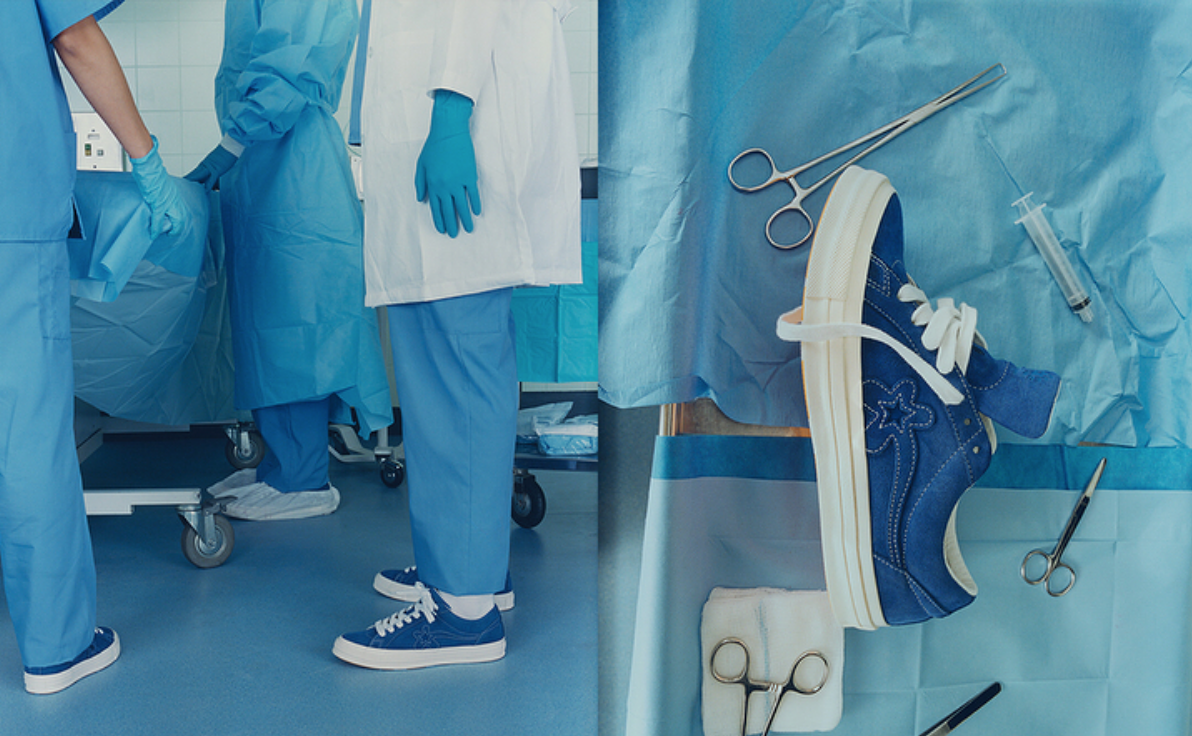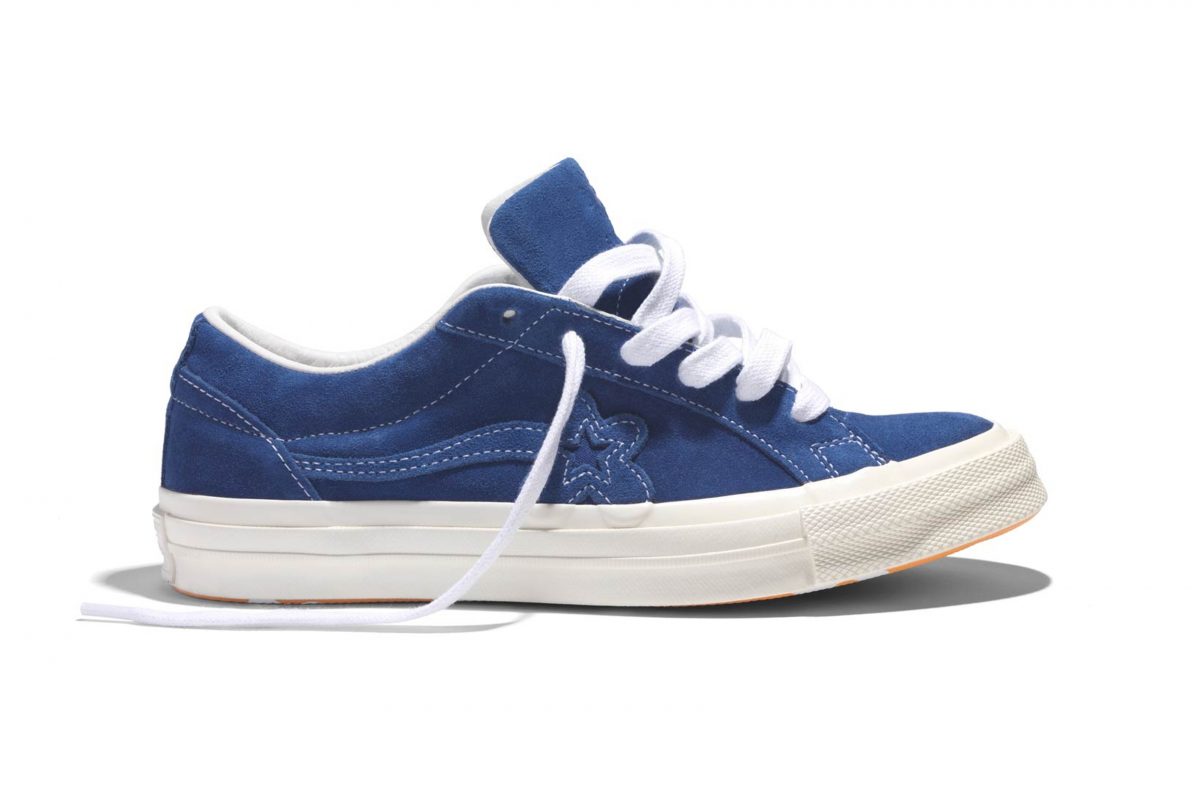 ---
Converse GOLF le FLEUR* One Star Suede
Prijs: €110,-
Colorway: Black/Egret/White
Stylecode: 162129C
Shoplink: klik hier >>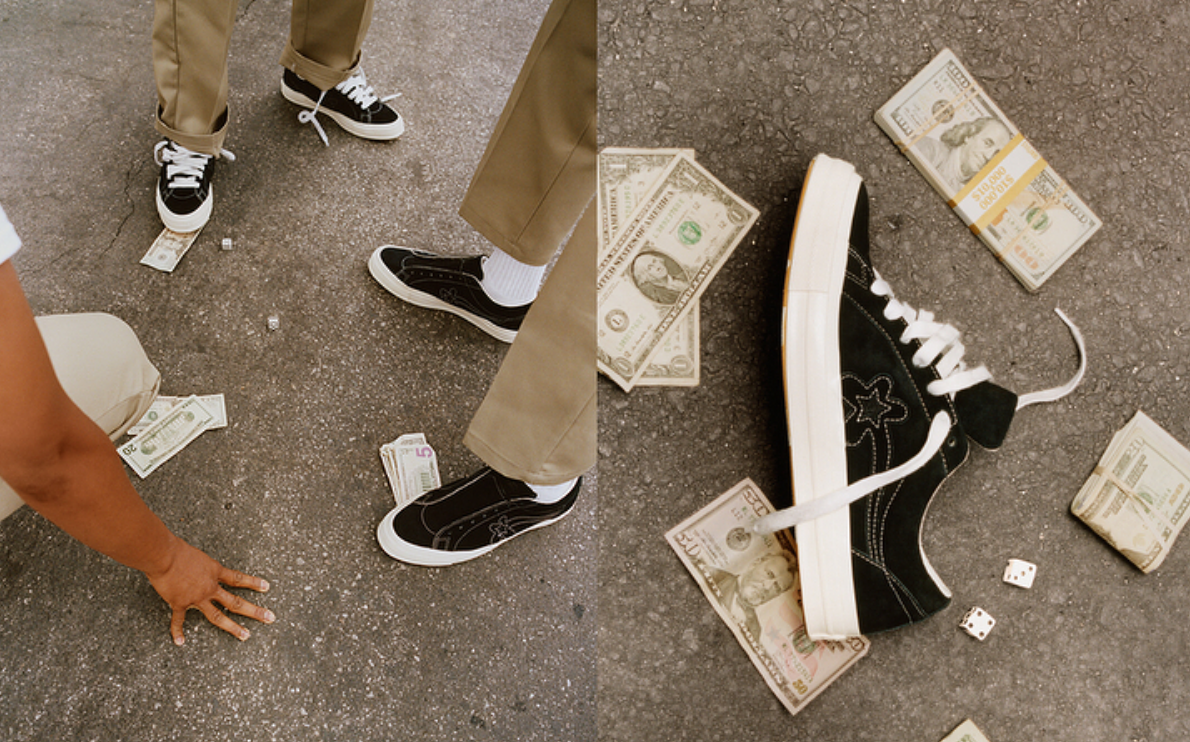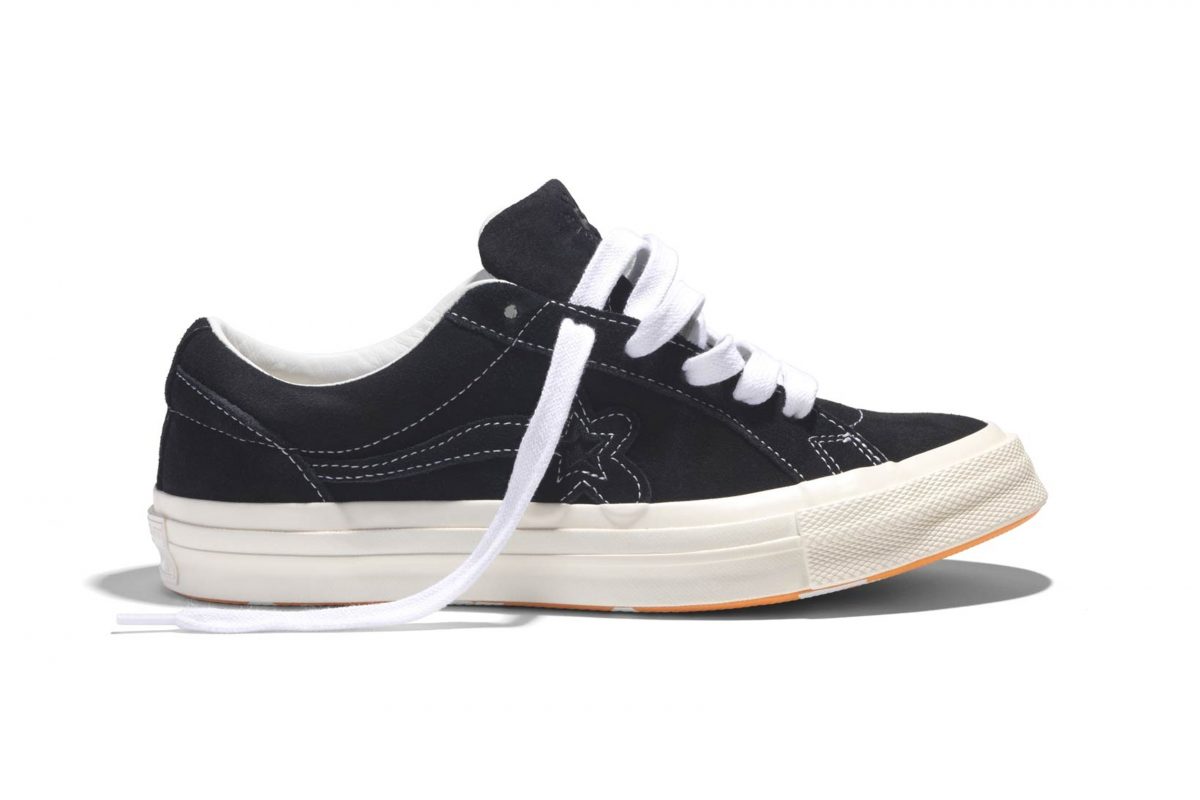 ---
Converse GOLF le FLEUR* One Star Suede
Prijs: €110,-
Colorway: Greener Pastures/Egret/White
Stylecode: 162130C
Shoplink: klik hier >>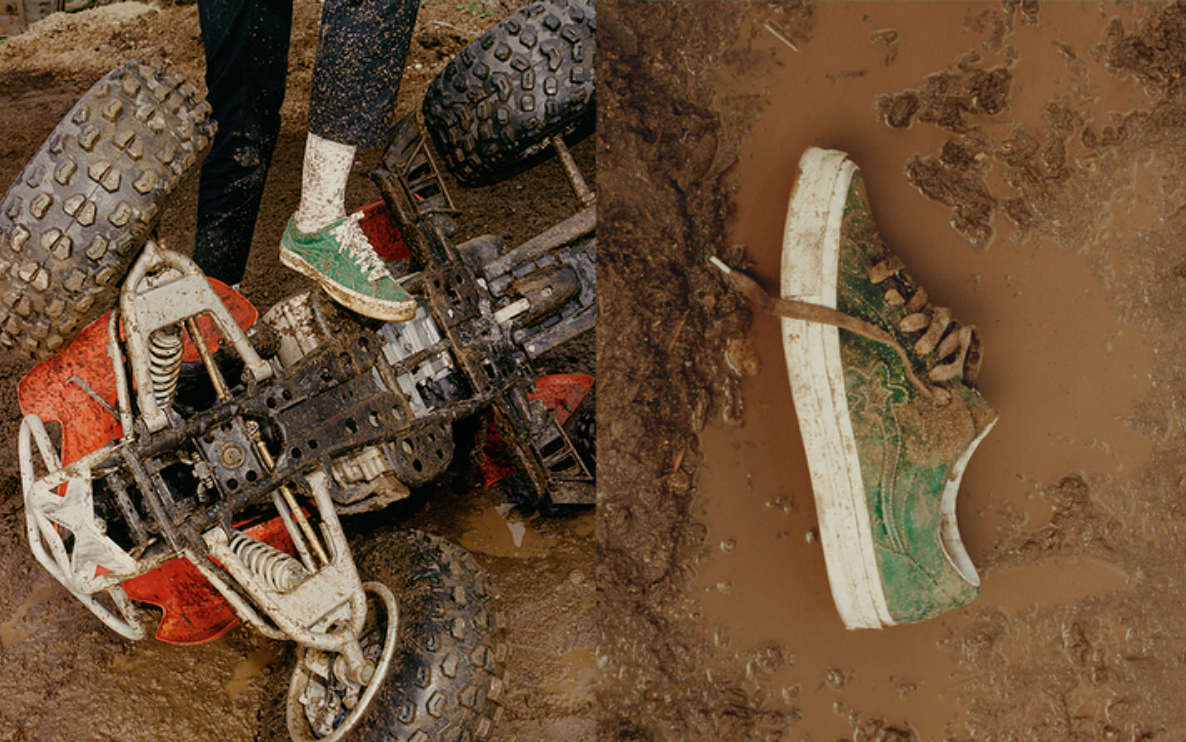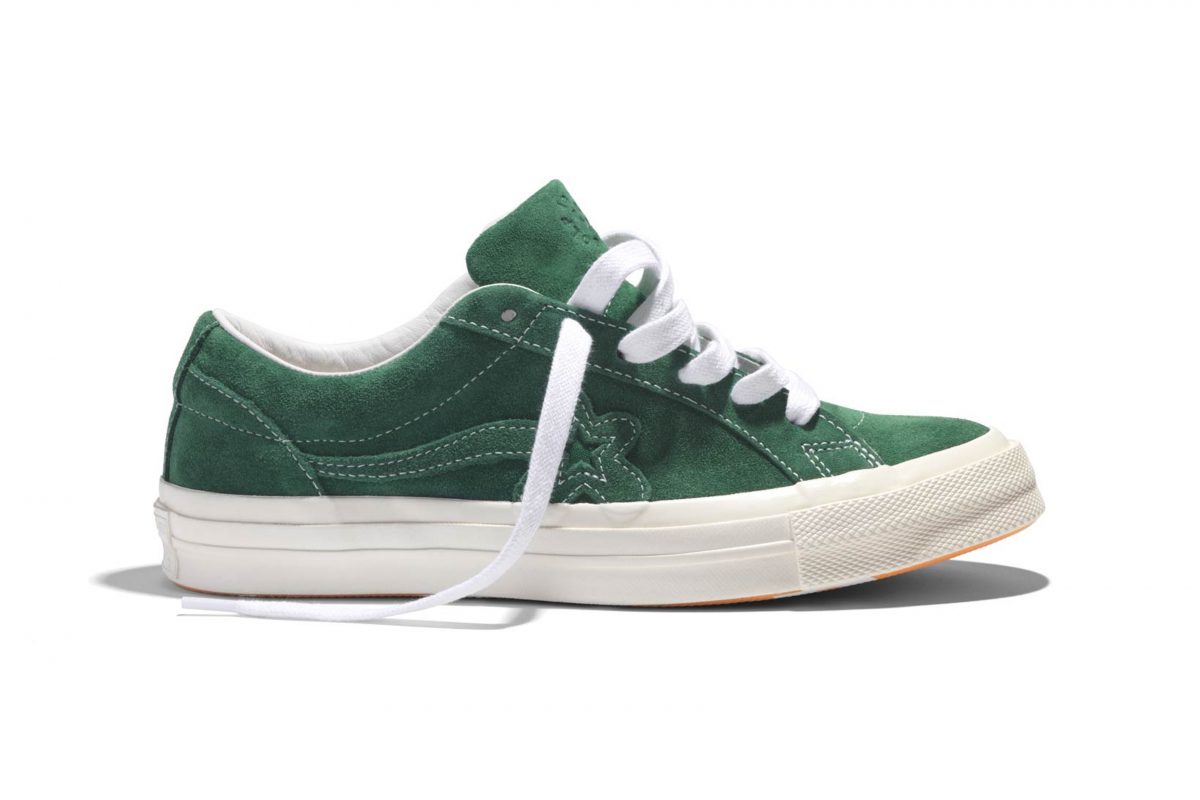 ---
Converse GOLF le FLEUR* One Star Suede
Prijs: €110,-
Colorway: Rhubarb/Egret/White
Stylecode: 162132C
Shoplink: klik hier >>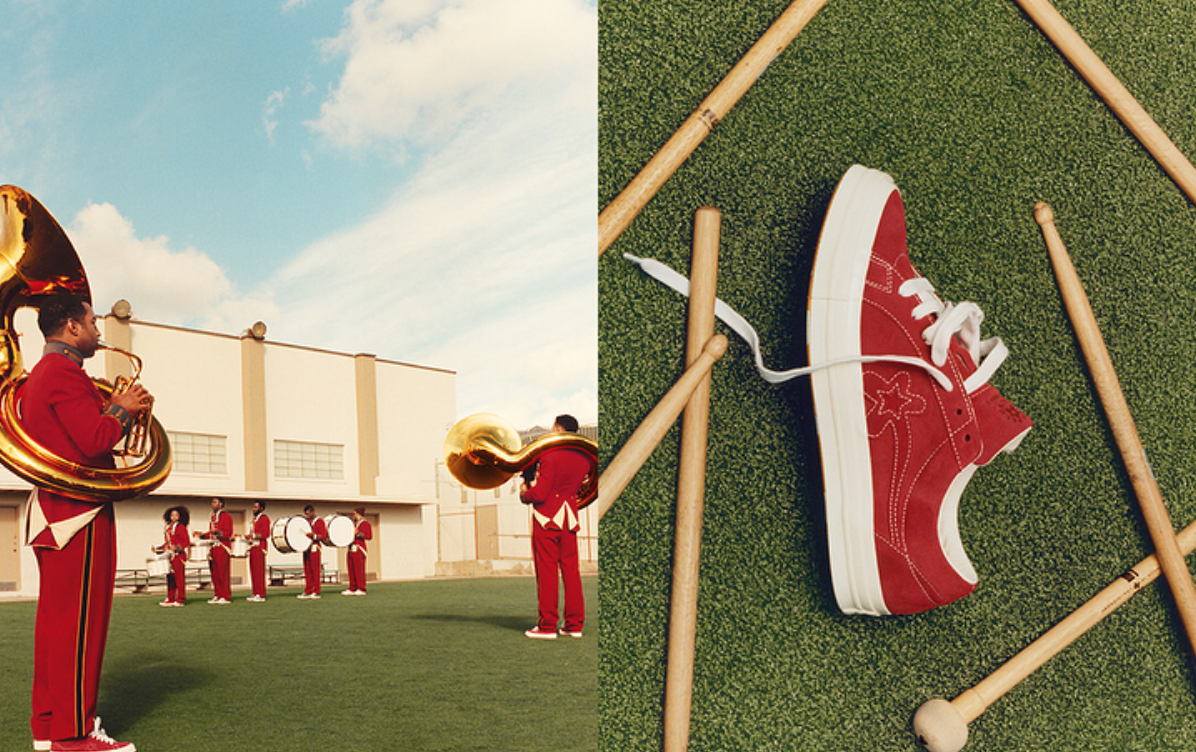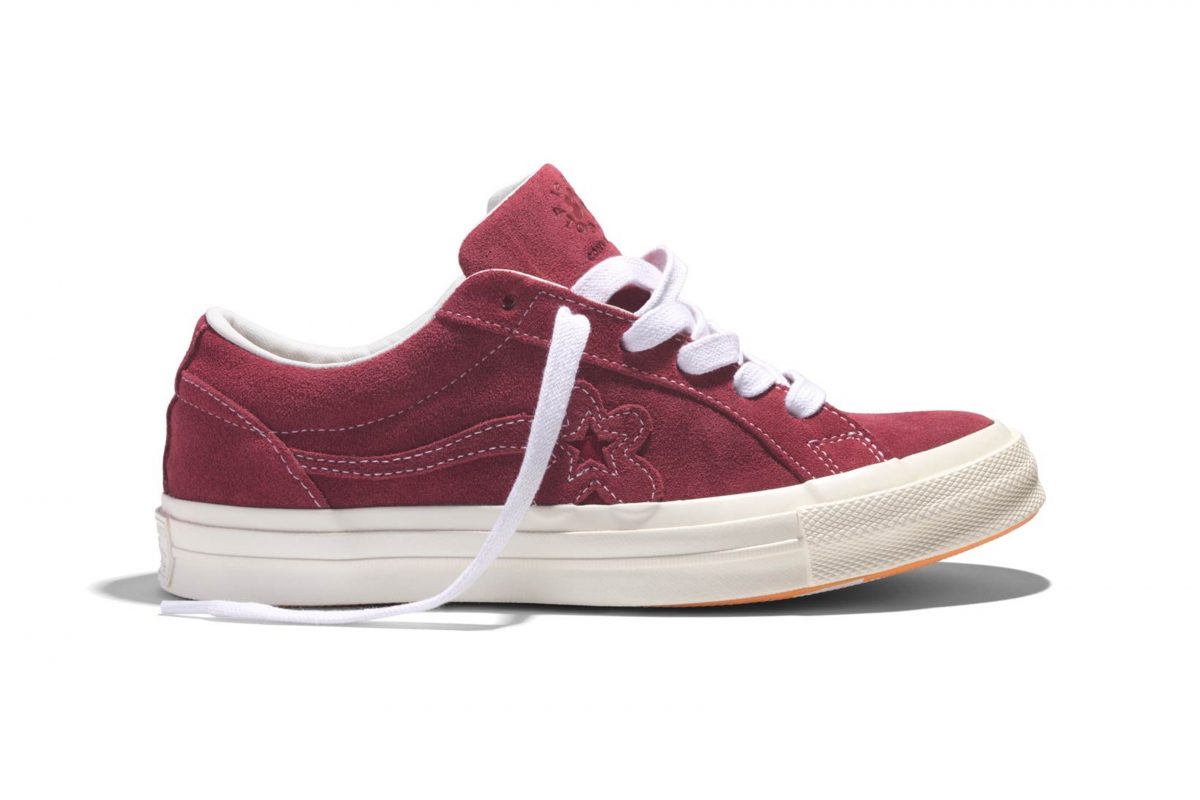 ---
Converse GOLF le FLEUR* One Star Suede
Prijs: €110,-
Colorway: White/Egret/White
Stylecode: 162133C
Shoplink: klik hier >>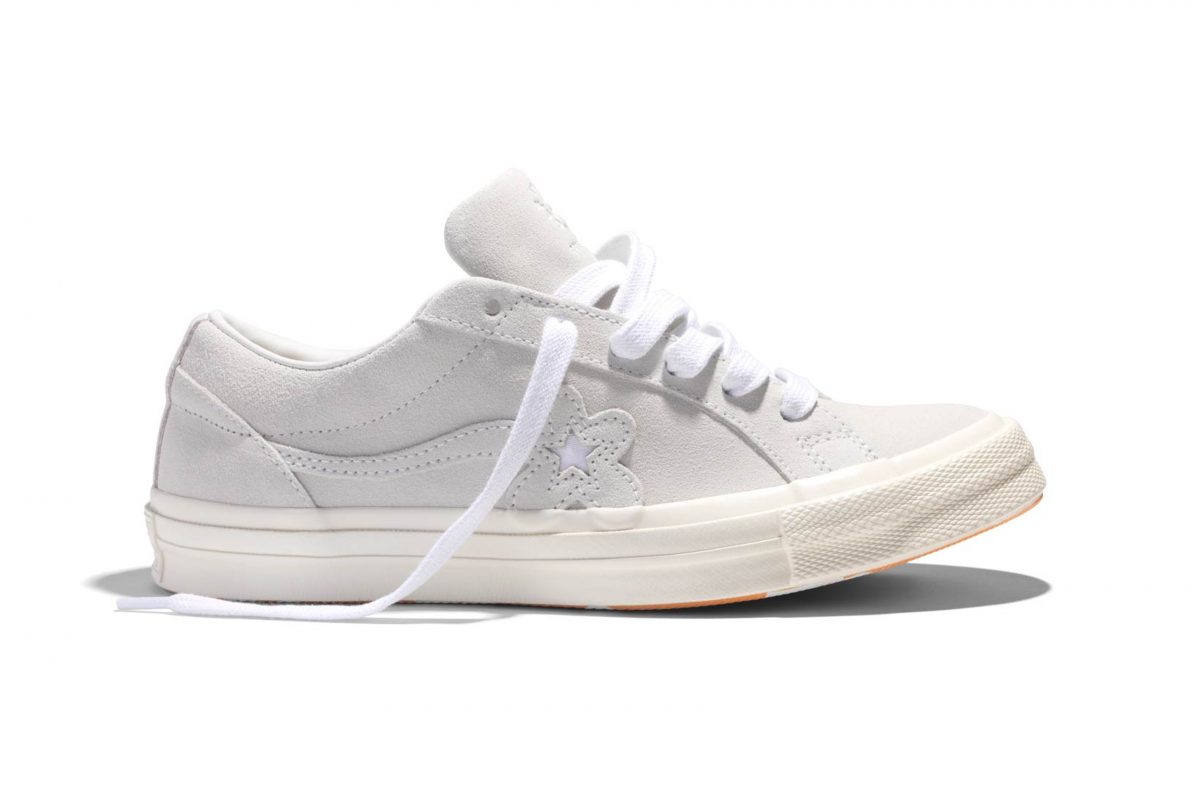 Images by: Converse / @feliciathegoat Instagram 
---