Ik zal maar meteen met de deur in huis vallen… Hallo allemaal, Ik ben Gwen en ik ben verslaafd.
Ah dat lucht op! Naast een sneaker addict ben ik ook nog eens een sneaker journalist! Via mijn blog www.kickoutofthebox.com deel ik mijn eigen sneakerverhalen en sneakerliefde en die van velen andere sneakerheads van over de hele wereld. Sneakerjagers is ook een groot voorstander van het delen van sneakerliefde, dus vanaf nu kunnen jullie de komende weken elke vrijdag genieten van één van mijn blogposts op sneakerjagers.nl.
Wij Nederlanders zijn een heel werelds volk, dus dat de posts in het Engels zijn is vast geen probleem! Mocht het toch niet helemaal lukken, dan ga je gewoon voor quality time met mr. van Dalen.
---
Mijn artikel van deze week staat helemaal in het teken van "speaking my mind". Elke 2 weken neem ik op mijn blog de ruimte om mijn lezers deelgenoot te maken van mijn internetvondsten.  Deze keer was voor mij extra speciaal, omdat ik een belangrijke boodschap te delen had…
One of my definite guilty pleasures is browsing the internet for funny, stupid, controversial, trending, inspirational, meaningful stuff and of course sneaker news.
Up until now I was all about telling stories and letting others share their sneaker love, although that isn't going to change I want to add a bit of a twist to Kick out of the box in 2018.
I decided to add an item called "Online & Kickin'" to KOOTB to share the best stuff I find online every 2 weeks. So get ready to read my unvarnished opinion, to laugh your ass off, to be amazed or just to be informed. It can all happen LOL.
I share sneakers stories, because I am a passionate person. Passion is my drive in almost everything and it also drives me to write. It's not about the money for me, I just have to do it! Actually, I technically don't even have the time to write a blog… I have a full time job as a Financial Advisor, I'm never not studying and I'm married with two kids. I just love the culture and it's heritage so much that I have to do it! Passion is key! Kobe Bryant also shows us the meaning of passion through his short animated film "Dear basketball", which is awarded with an Oscar. Anything is possible as long as you let passion be your drive!
Everybody I know within the sneaker community was on the edge of their seat waiting for the outcome of the raffles last Saturday… Very few of us were able to get them for retail though. I'm happy to see that at least a few of us were lucky enough to get the kicks they wanted. But I can't deny that it pains me to see that every release the chances of getting your kicks seems to get smaller and smaller. The reason why burns me up! I have to speak my mind…
It seems like everyone is trying to make a fast buck of the back of sneakerheads. We aren't a culture anymore… we're a freak show, we're money bags, we're means to an end.
I turn on the TV and I see one of us being forced not to share the culture, the heritage, the love but the information that matters the least…
We get asked questions like "what is your most expensive pair of kicks?". Answering these questions nowadays makes us vulnerable for those outsiders who wanna make a quick buck! All at once we aren't representatives of a culture, we are the crazy people who you can charge almost everything for a pair of kicks. You just have to follow the hype and get to the finish line before the sneakerheads do. That way you can snatch away their dream and offer it to them for a pot of gold. Seems like a sound plan right? Well guess what… This is the reason that yesterday so many of us took an L. It's not Nike and the amounts they release.
I have to say that I can't be surprised… I guess that's just the way people are! No problem… We'll pay your resell…
Because I want to end on a bright note, I'm sharing Nike's short clip "Behind the design" of the Atmos Animal Pack 2.0. Enjoy!
Have you ever wondered where the Air for the Air Max comes from? Take a look at this old Nike Commercial…
(No athlete's where harmed while making this commercial (>‿◠)✌)
Last but not least…
When I'm outside it still feels like December, but my calendar says it's mid March. That means Air Max Day is almost here. I can imaging that your social media timelines have been filled with raffles, news about releases and lines of people camping for days for their favorite shoe drops. On Facebook I saw a very dope post in one of the Air Max groups. Jonas Cozone is a sneakerhead from Antwerp who makes really awesome 90's style prints. I love the way the sneaker culture transcends beyond sneakers, despite all of the commercialized bullshit. Have a look on his IG page, HERE!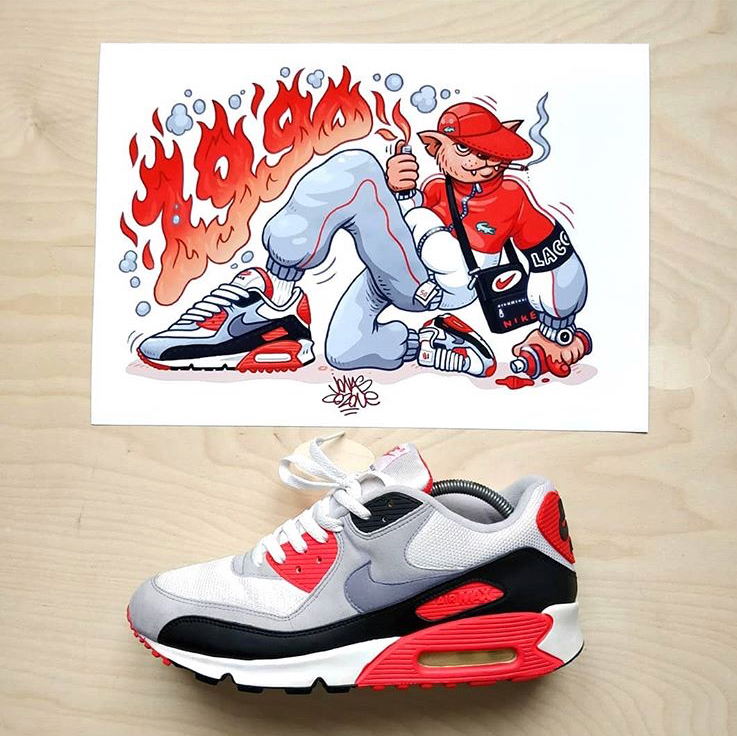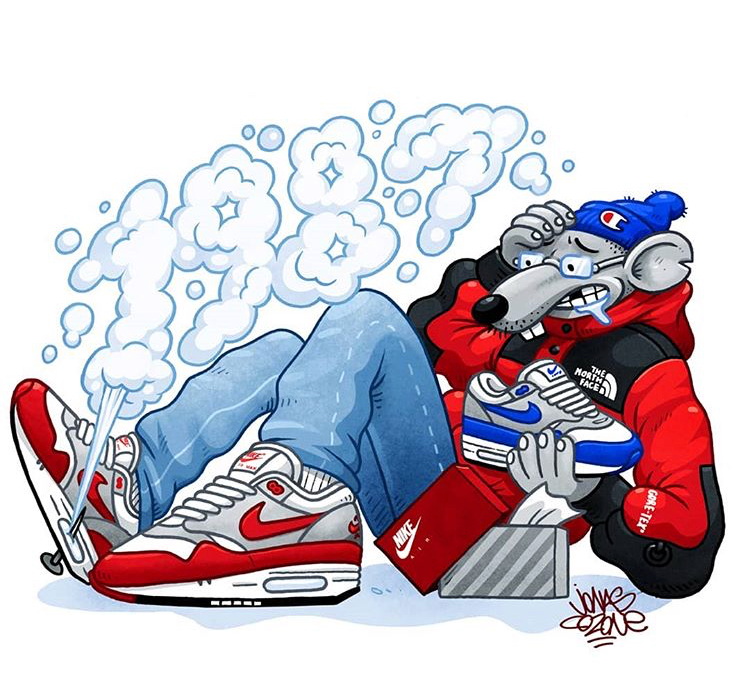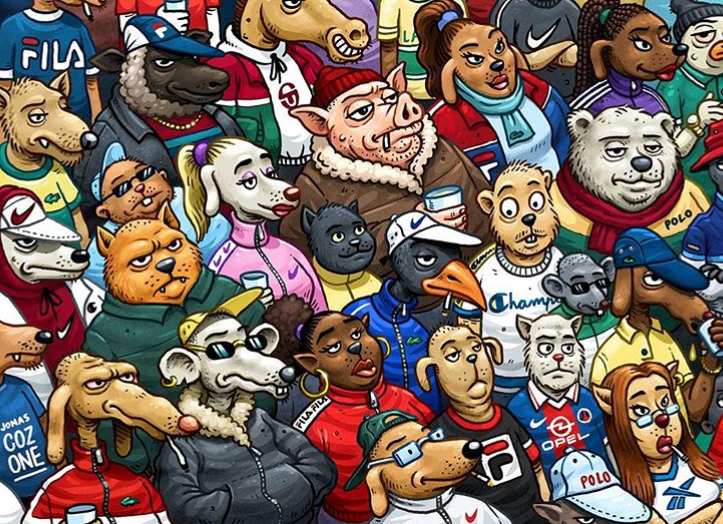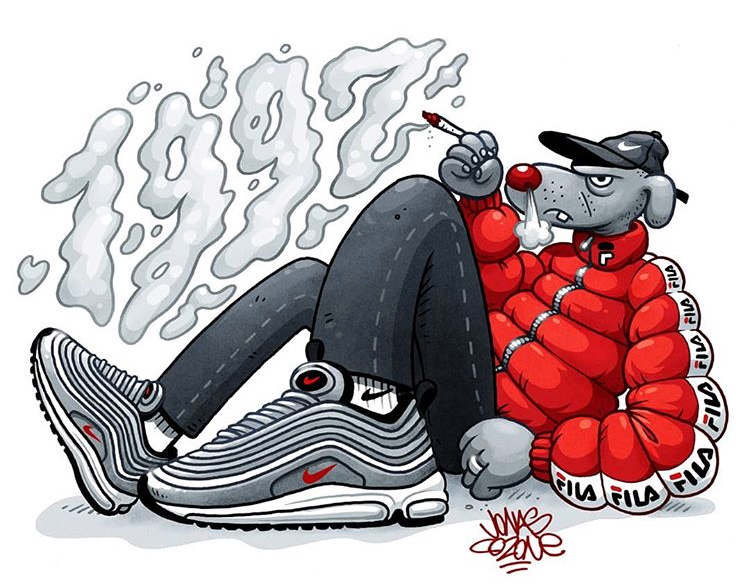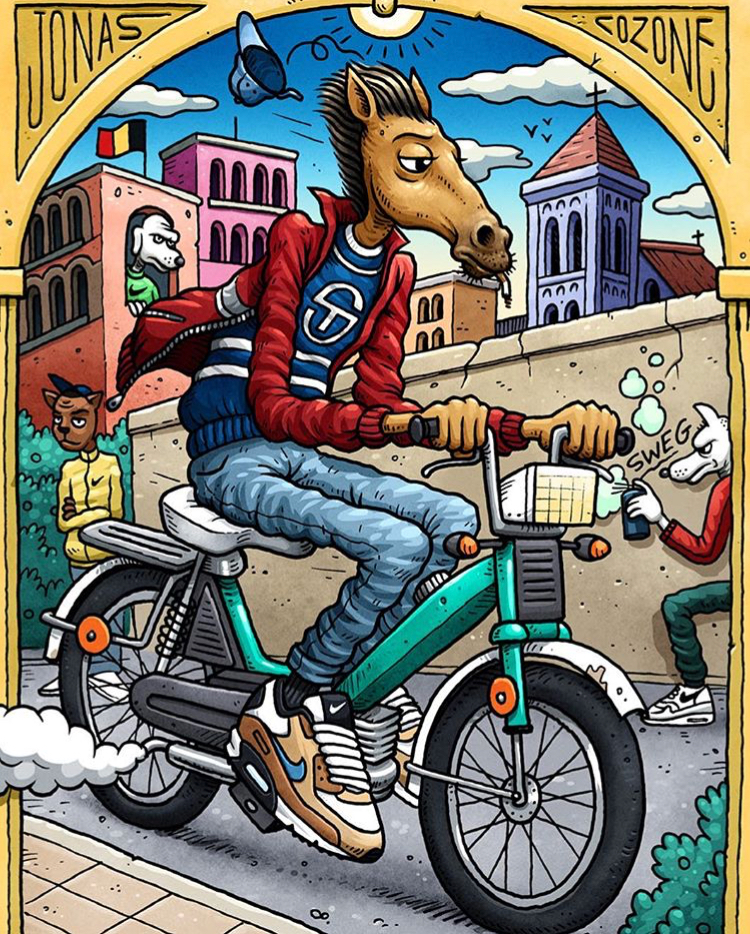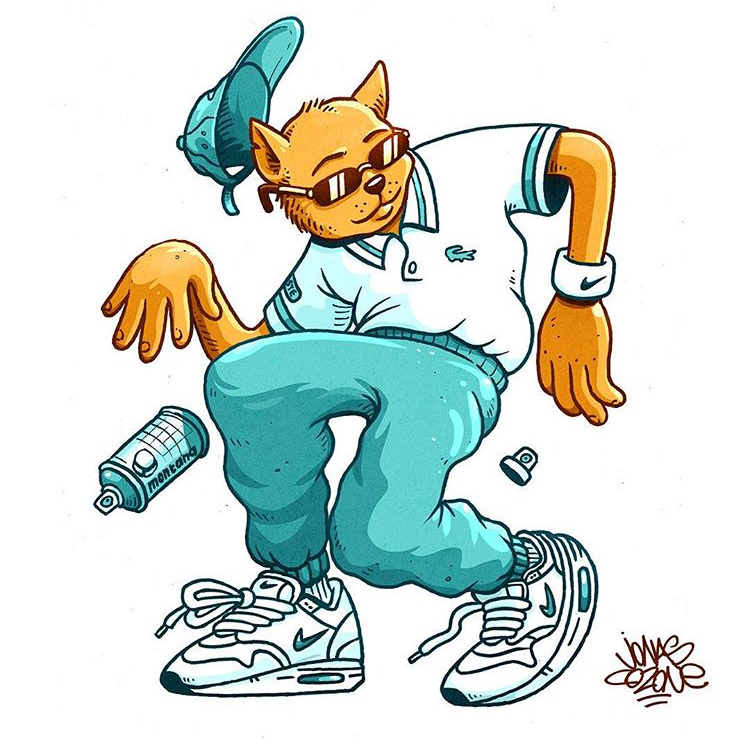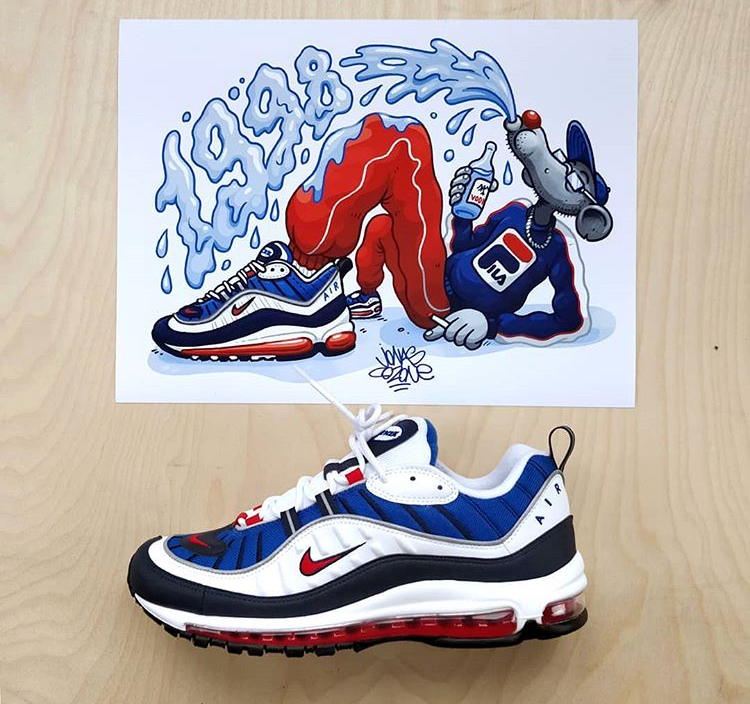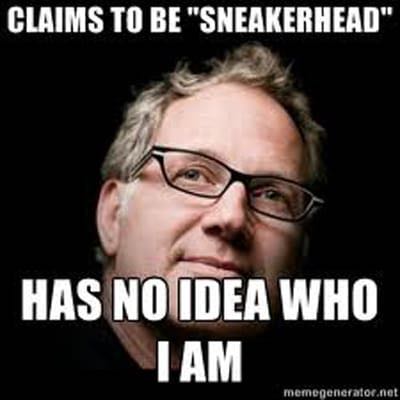 – Check out: www.kickoutofthebox.com
– Like FB: kick out of the box
– Follow IG: kickoutofthebox