Ik zal maar meteen met de deur in huis vallen… Hallo allemaal, Ik ben Gwen en ik ben verslaafd. Ah dat lucht op!
Naast een sneaker addict ben ik ook nog eens een sneaker journalist! Via mijn blog www.kickoutofthebox.com vertel ik mijn eigen sneakerverhalen en sneakerliefde en die van velen andere sneakerheads van over de hele wereld.
Sneakerjagers is ook een groot voorstander van het delen van sneakerliefde, dus vanaf nu kunnen jullie de komende weken elke vrijdag genieten van één van mijn blogposts op sneakerjagers.nl.
Wij Nederlanders zijn een heel werelds volk, dus dat de posts in het Engels zijn is vast geen probleem! Mocht het toch niet helemaal lukken, dan ga je gewoon voor quality time met mr. van Dalen.
Deze week heb ik ervoor gekozen mijn sneakerverhaal over een bijna onbereikbare liefde te delen… Het begon allemaal vorig jaar tijdens Air Max Month…
We all entered the raffles to get me those sick Air Max 1 Masters. Impatiently I was waiting for all of the emails telling me that I was selected to buy these great kicks… And if I wouldn't get those emails, surely one of my friends would… I mean I had not 1, not 2, not 3, not 4….. but SEVEN chances. The sneakergods wouldn't be that cruel… Come on, SEVEN chances!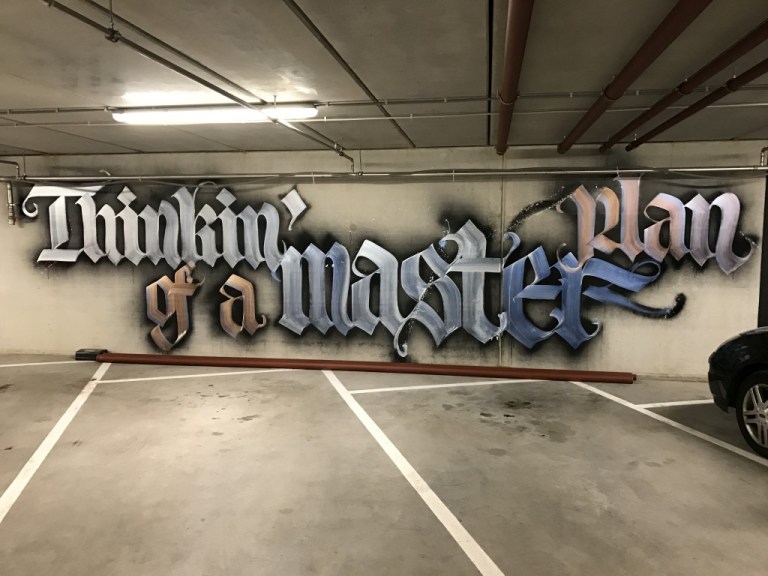 And there was the first email… I wasn't selected. Oh well, I still had 6 chances. One by one the rejections started coming in. Afters rejection number 4, they started to feel like plain kicks in the stomach. Nike, really? Again? Really? SEVEN TIMES?
I decided to not let it ruin my day, but my sneaker heart and sole decided differently. I love my friends for waking up early to help me out, BIG SHOUT OUT TO THEM! I didn't want them to feel bad so I laughed on the outside, but inside the pain was so fresh!
In the evening I heard that the Patta X Nike Pop-up store in Amsterdam still had a few pairs left, but the chance that I would be able to cop a pair was minuscule.
Eventually I went to bed after a looooong day, hoping for a good night's sleep. But even in my sleep these kicks haunted me… For the first time in my life I really dreamed about a pair of kicks. I had this great dream about me copping a pair of Air Max 1 Master and then…. I woke up empty handed. The 7 L's from the day before were all thrown in my face again… Despite all of this I had a fun morning in Amsterdam planned with one of my sneaker buddies Kiwan from Approved Sneakers… you might know him (>‿◠)✌
I got up and started my day.
Once in Amsterdam we decided to go and check out the Patta X Nike Pop-up store. We knew that there were a few pairs of my beloved Air Max 1 Master left, but I thought I didn't stand a chance so I didn't got my hopes up.
We walked through Amsterdam and when we arrived at the Pop-up Store there were only 2 people waiting in front of it. I couldn't believe it! Could I be that lucky? Surely my size wasn't available anymore… but hey it couldn't hurt to try right? We queued up and waited for 2 hours while the line grew. While waiting we had all the time in the world to talk about our great love… Sneakers. We talked about the culture, the old and the new generation, the pure passion and about how important it is to share the sneaker love and our culture.
And then the doors finally opened… only four people could enter at once. I was lucky enough to be number four of the first group. I went in and there it was… my lucky moment! After 7 L's there was my W! There were only 4 pairs left, so a lot of people were disappointed. I can't tell you how blessed I feel and how grateful I am. THANK YOU NIKE AND THANK YOU PATTA… And a special thanks to Kiwan for dragging my ass over there!
All and all it was a great day for a sneakerhead… filled with real sneaker talk, a great pick up and good food.
FOTO'S: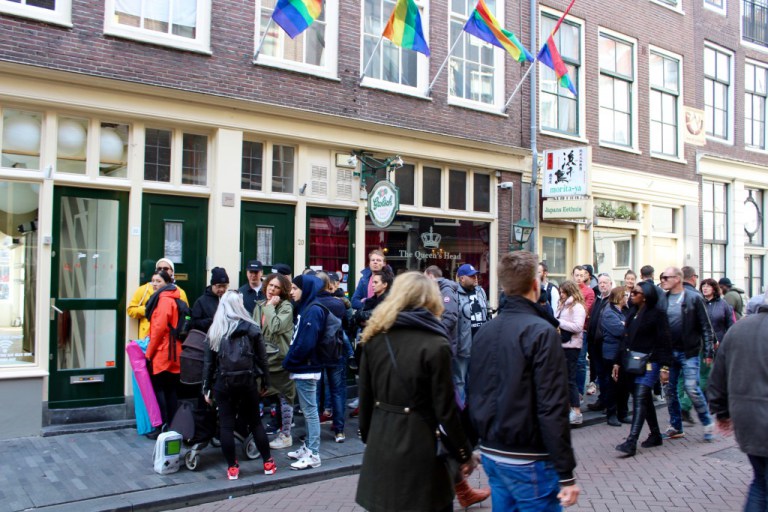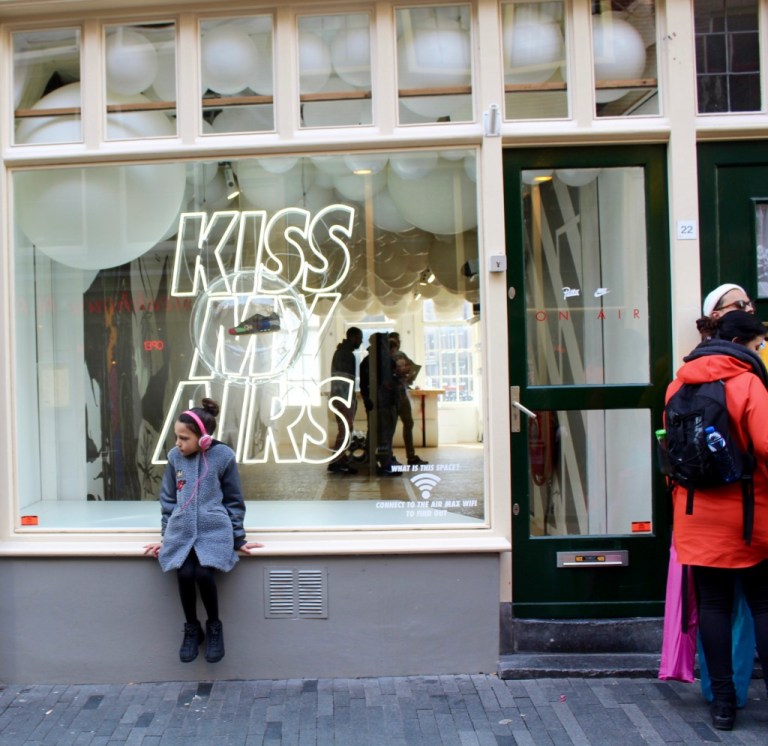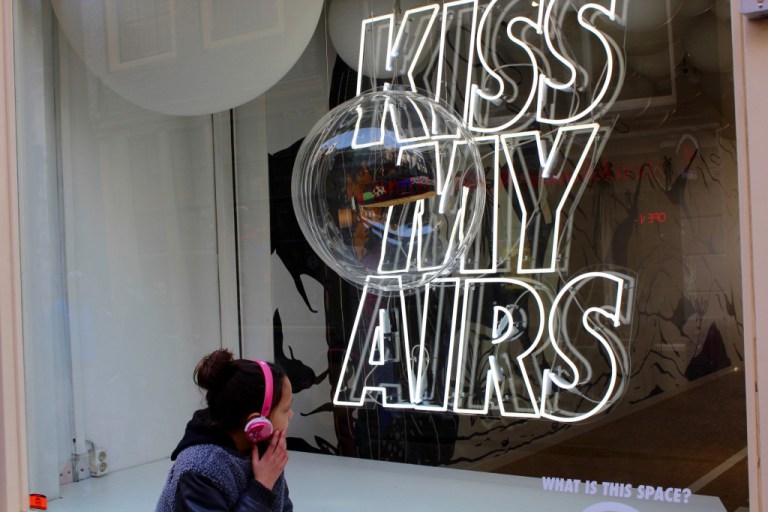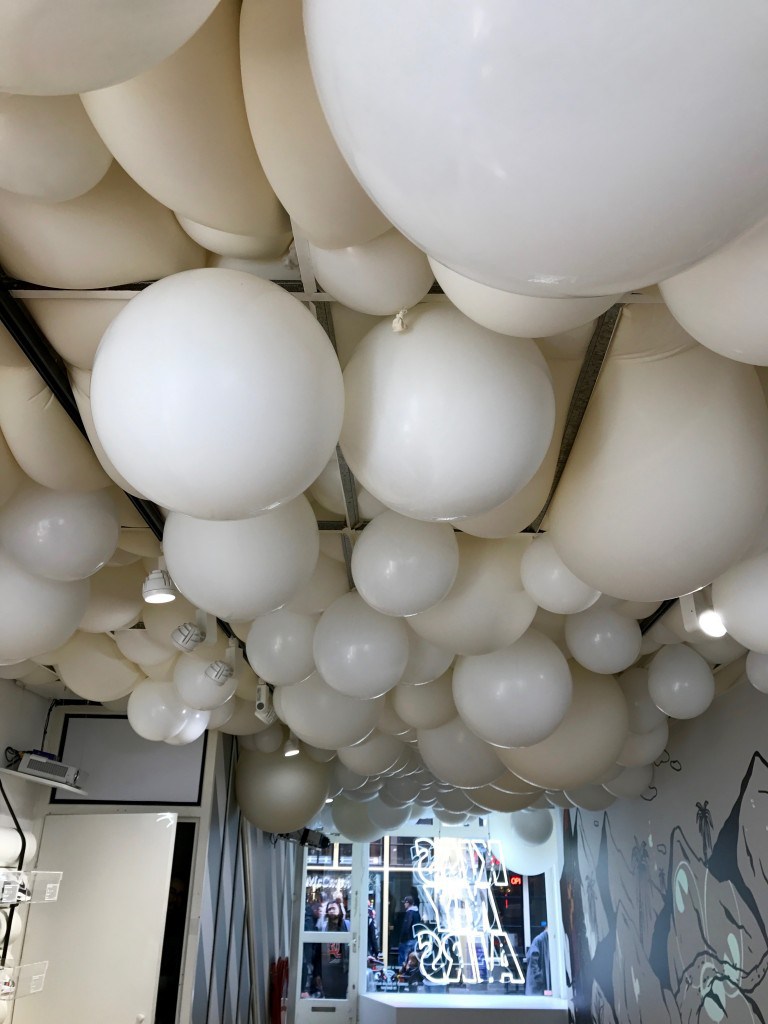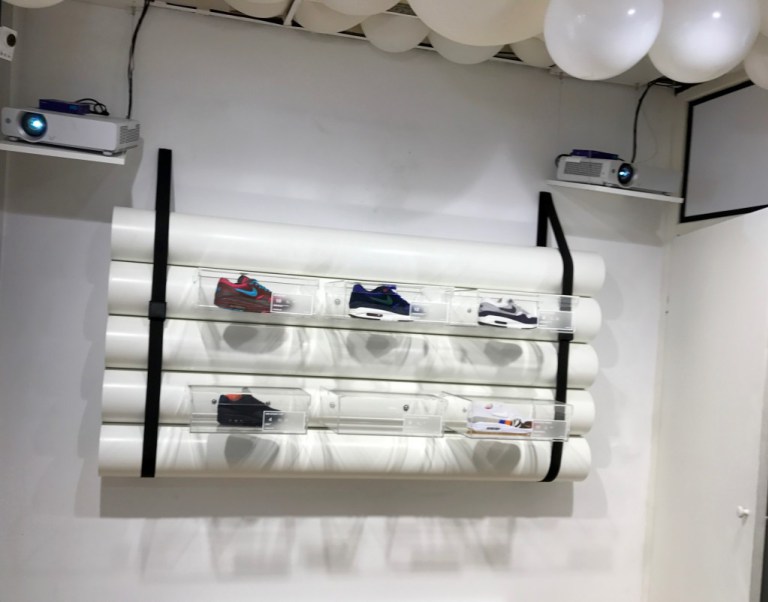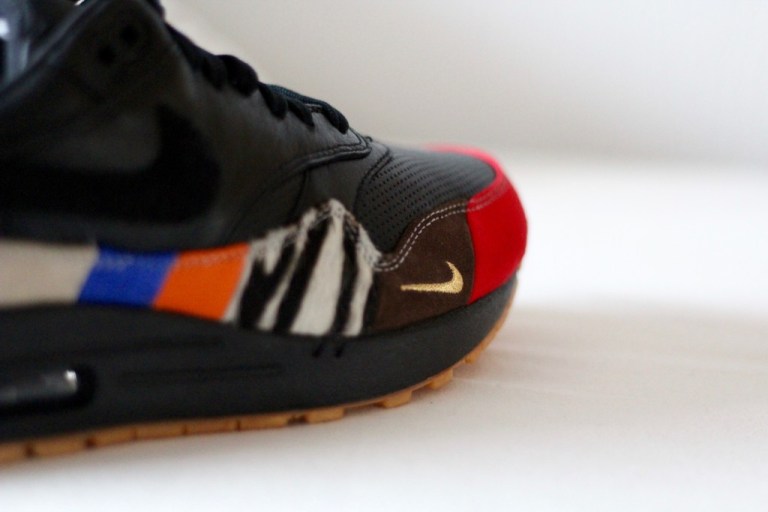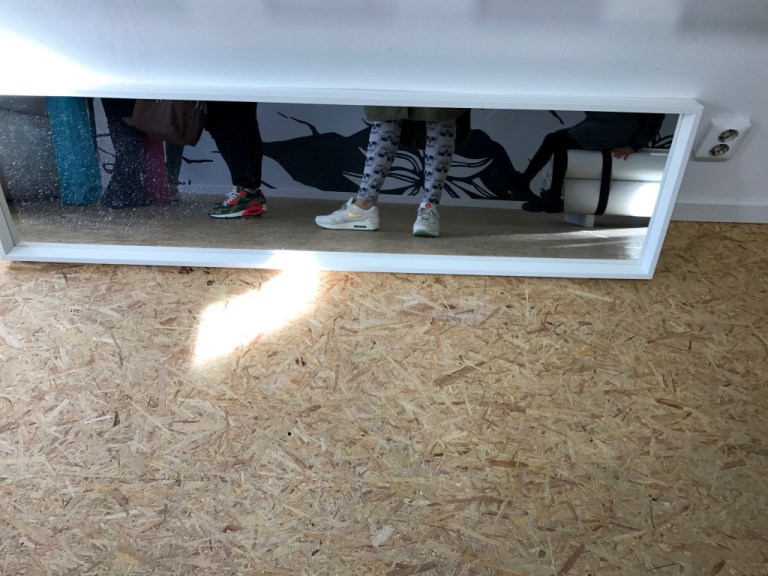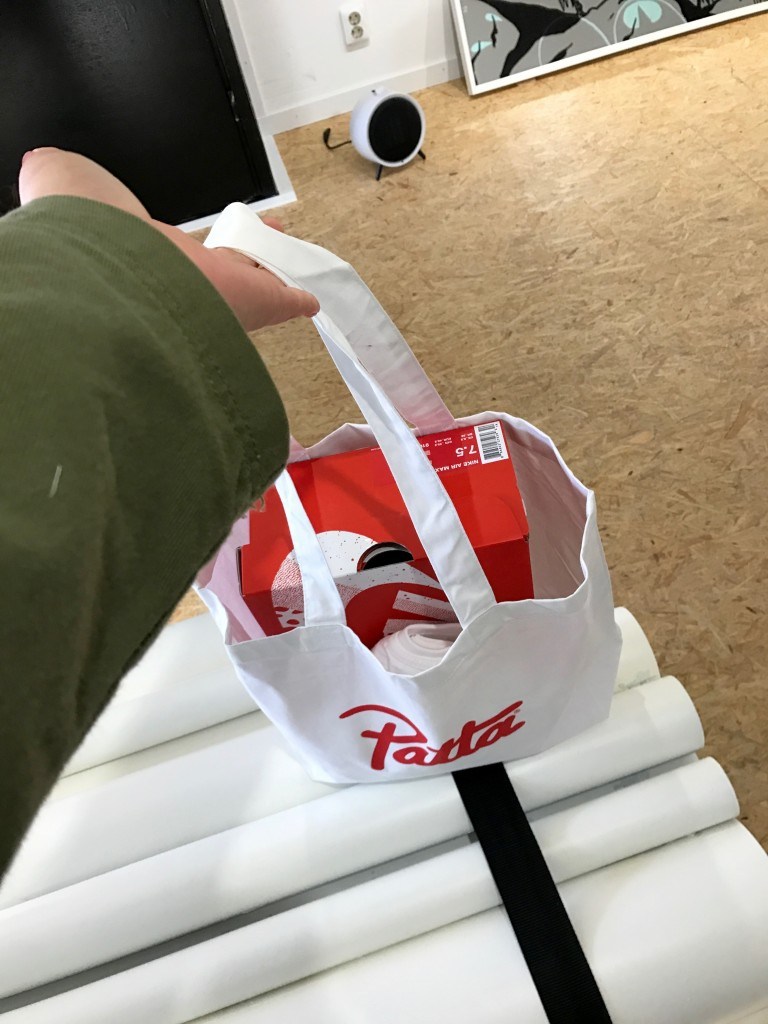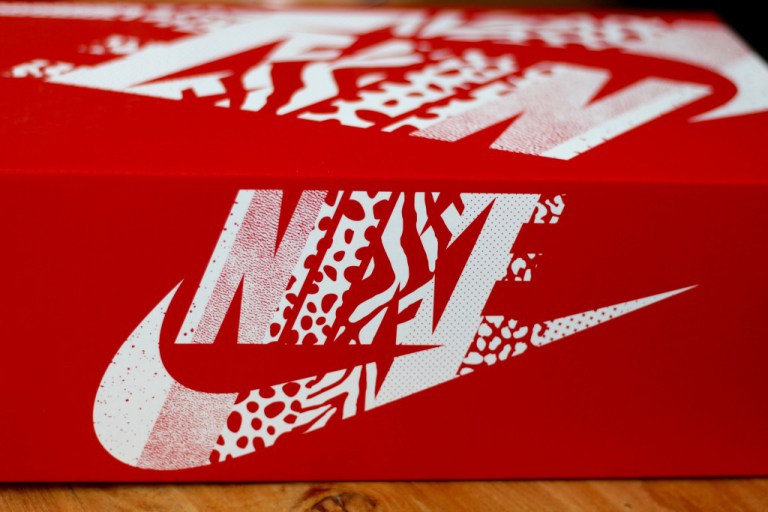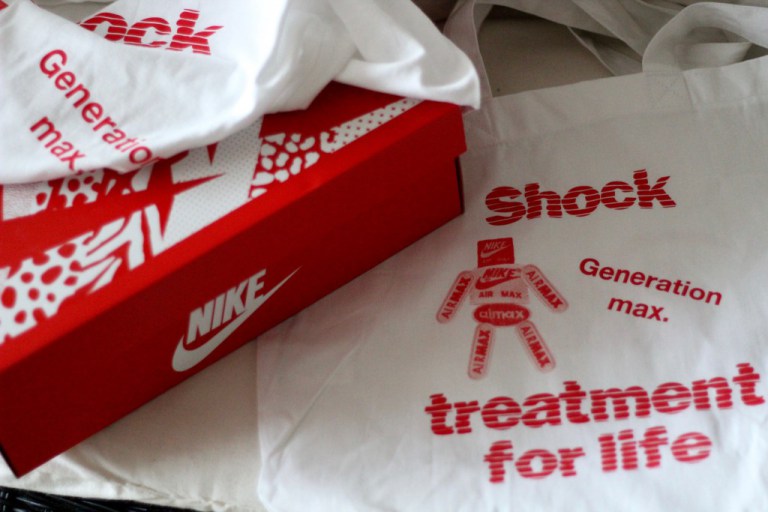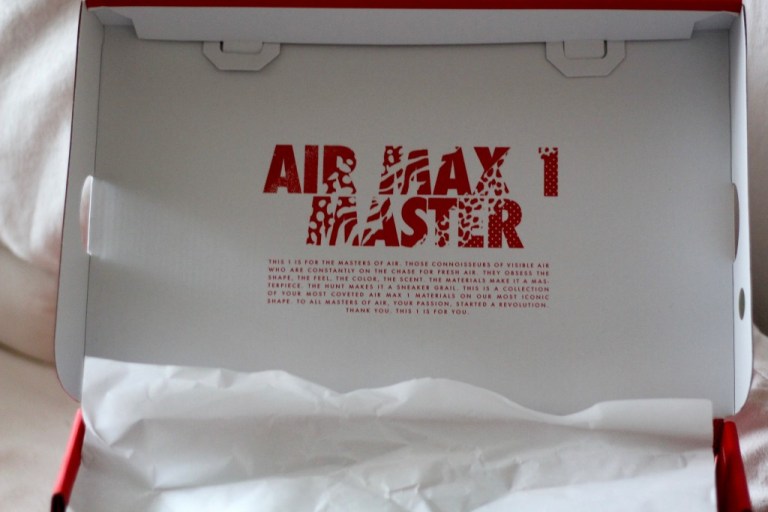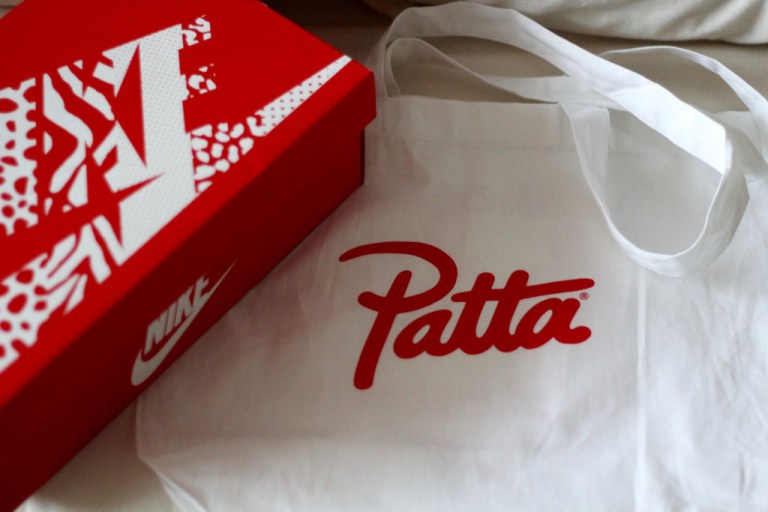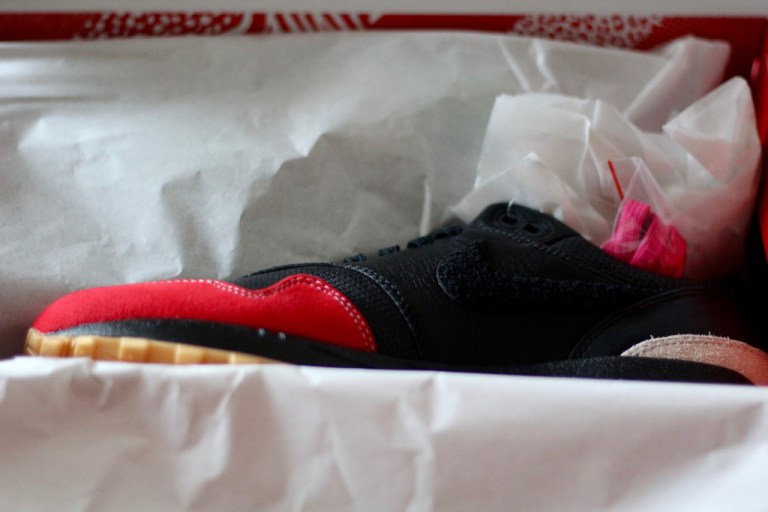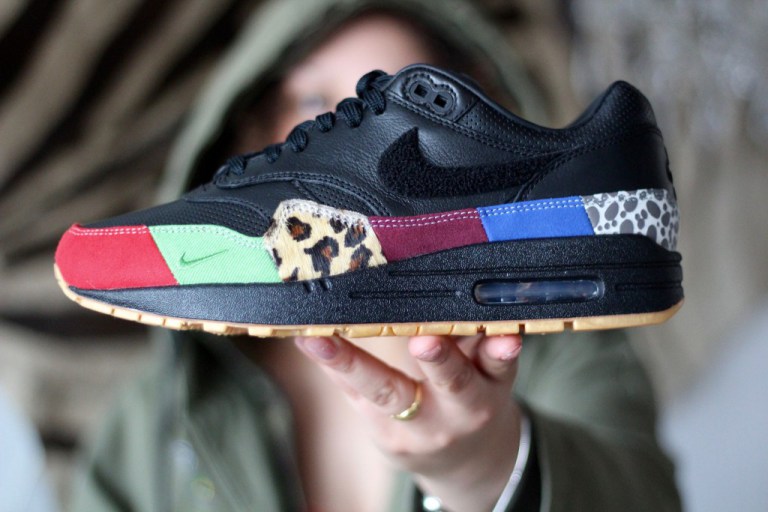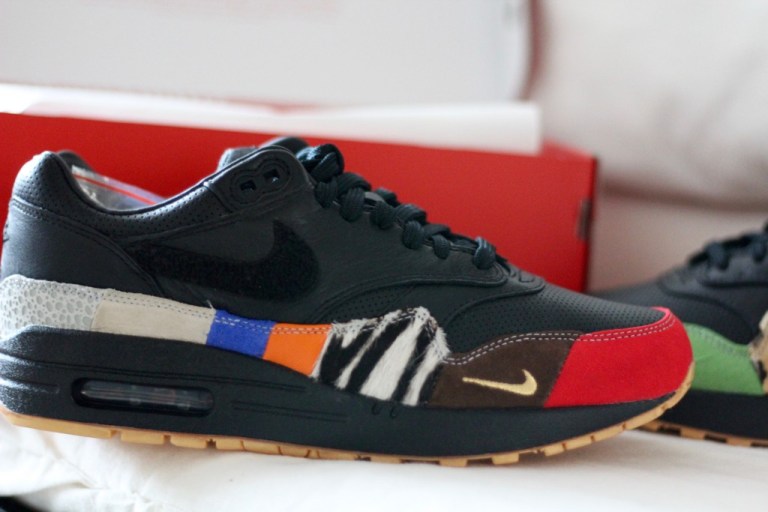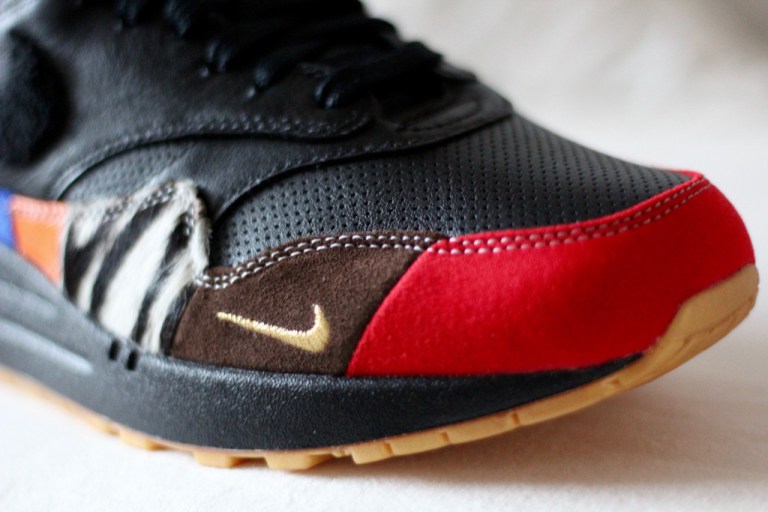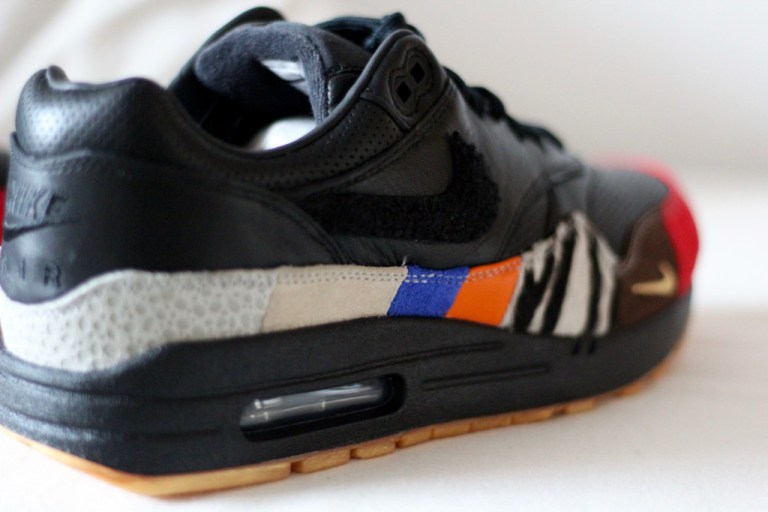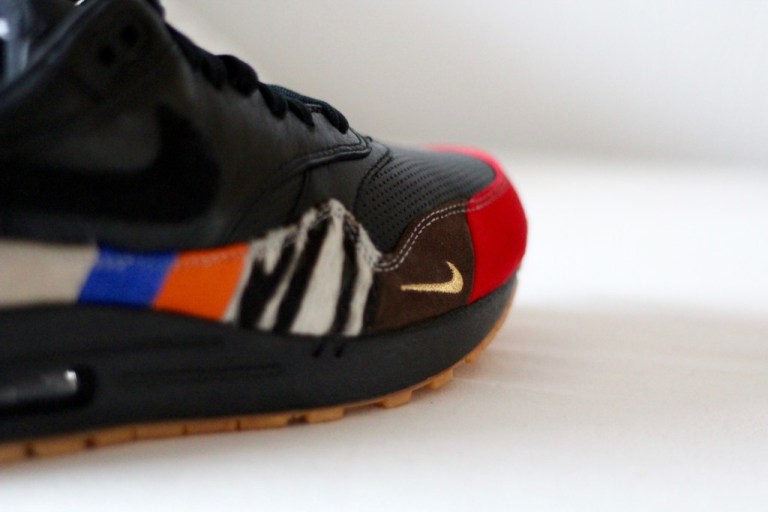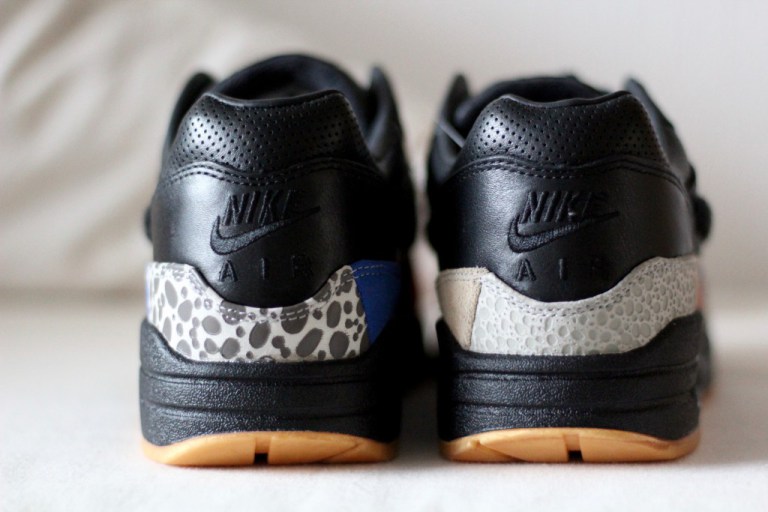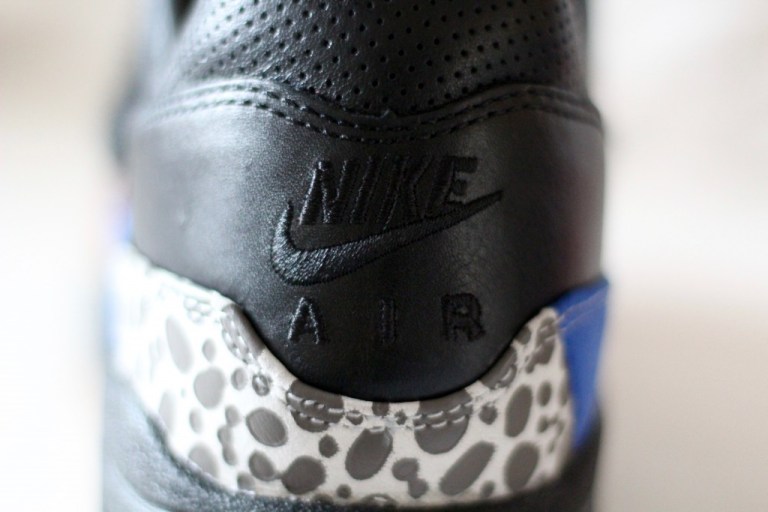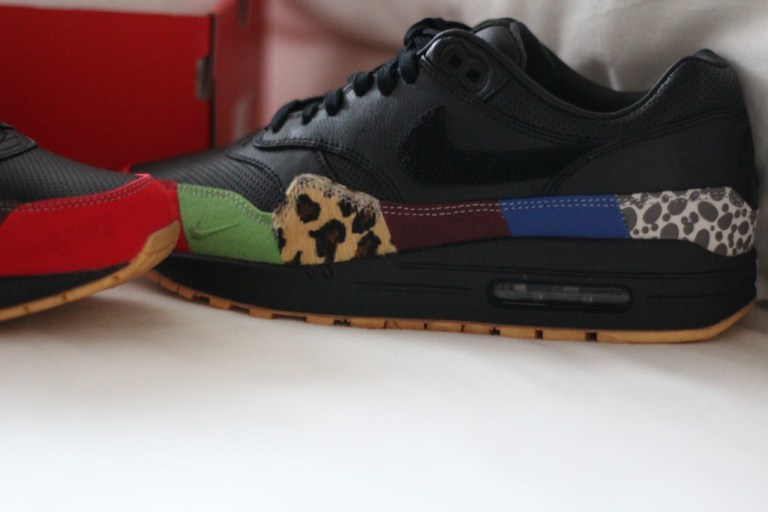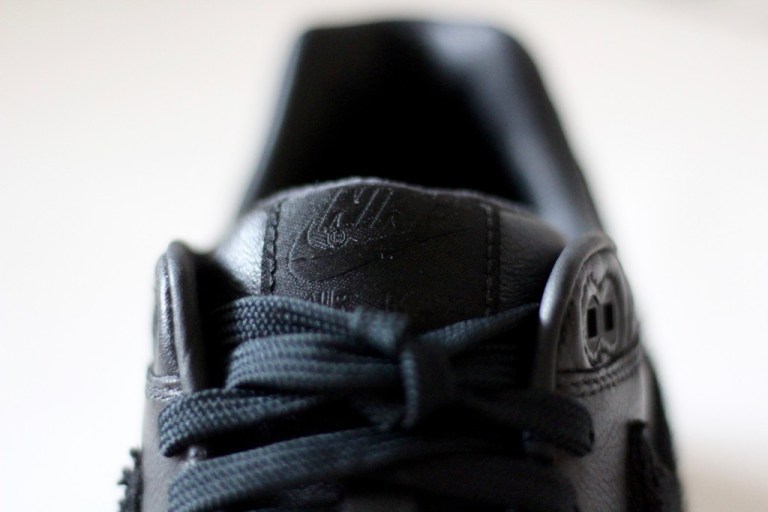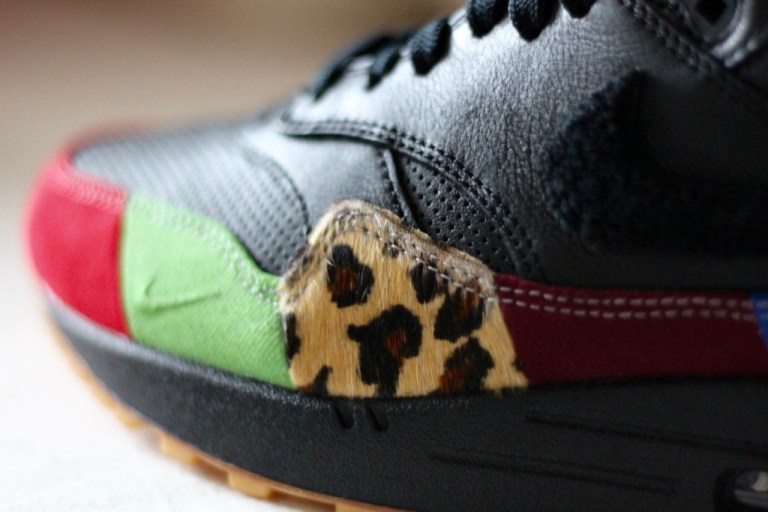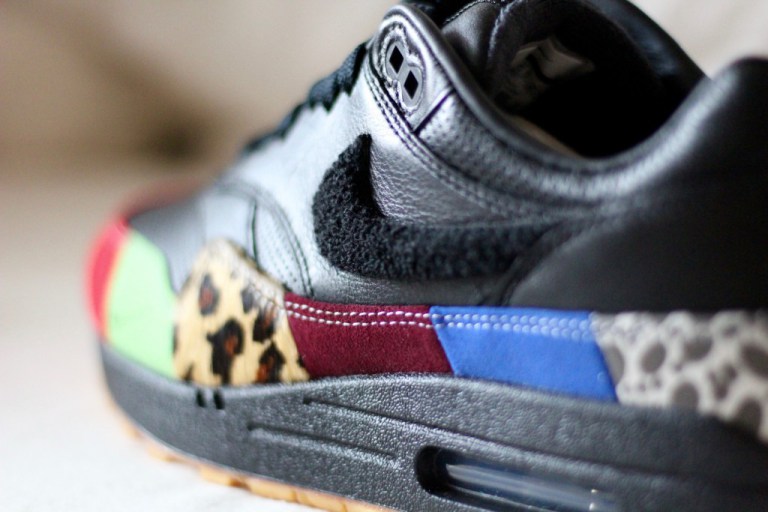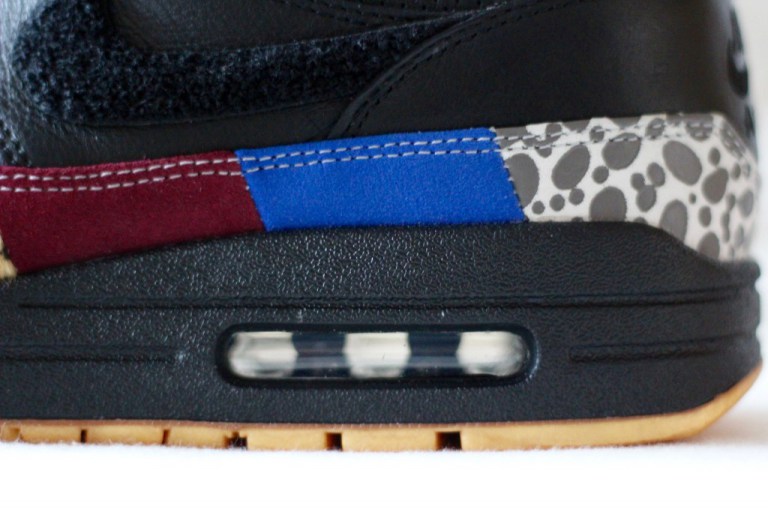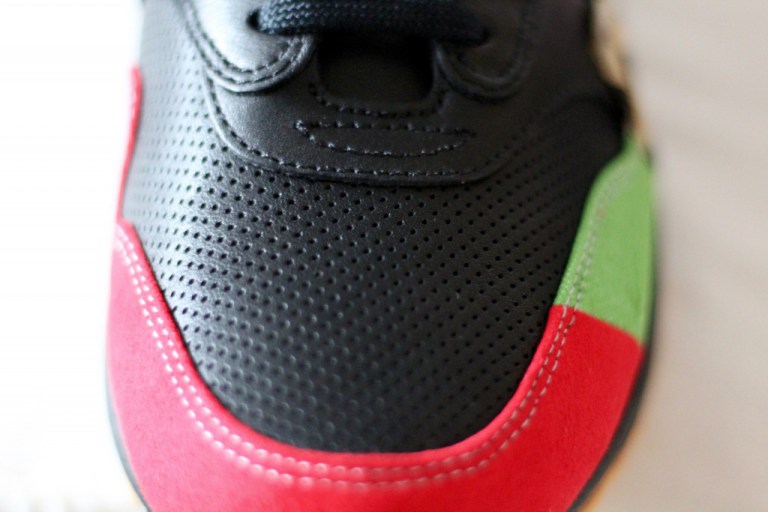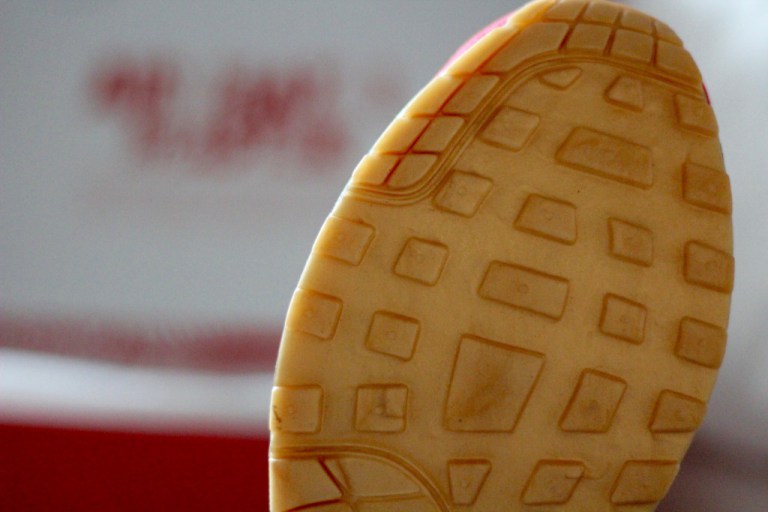 Share the sneakerlove:
– Check out: www.kickoutofthebox.com
– Like FB: kick out of the box
– Follow IG: kickoutofthebox