Ik zal maar meteen met de deur in huis vallen… Hallo allemaal, Ik ben Gwen en ik ben verslaafd.
Ah dat lucht op!
Naast een sneaker addict ben ik ook nog eens een sneaker journalist! Via mijn blog www.kickoutofthebox.com vertel ik mijn eigen sneakerverhalen en sneakerliefde en die van velen andere sneakerheads van over de hele wereld.
Sneakerjagers is ook een groot voorstander van het delen van sneakerliefde, dus vanaf nu kunnen jullie de komende weken weer elke vrijdag genieten van één van mijn blogposts op sneakerjagers.nl.
Wij Nederlanders zijn een heel werelds volk, dus dat de posts in het Engels zijn is vast geen probleem! Mocht het toch niet helemaal lukken is er een dikke vriend die je vast wel wil helpen… dan ga je gewoon voor quality time met mr. van Dalen.
---
Got 'me
Okay so I found the time to tell you about last Saturday, one of my luckiest days. When I'm writing this article it's the day after and I'm sitting in the grass enjoying a very relaxed Sunday… nice and warm, sunny with a bit of a breeze.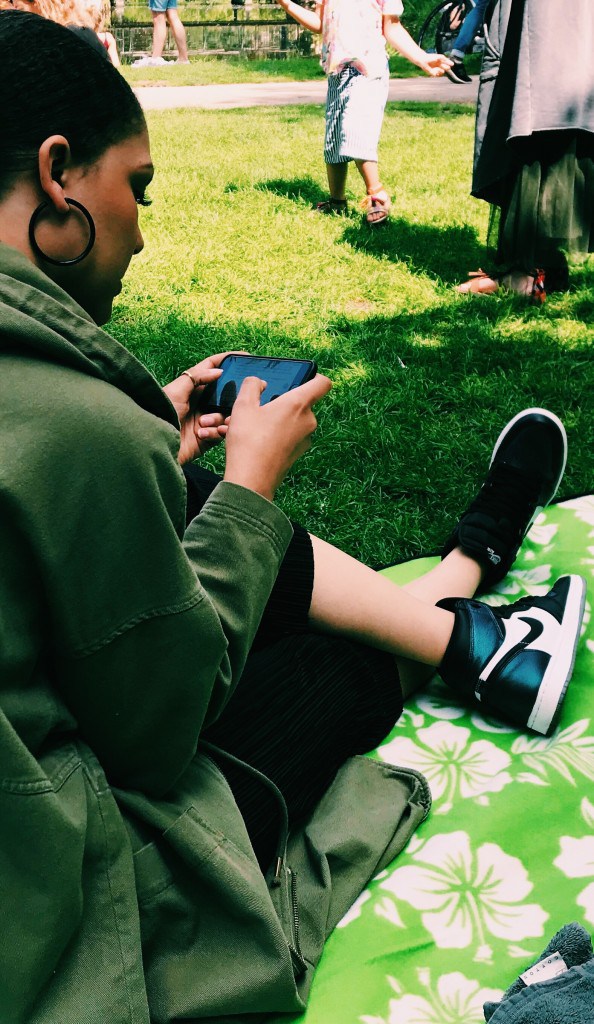 We all know that moment when you get something you thought you'd never be able to get… usually you wake up right then and there and you're dissapointed all day… I have to tell you about this crazy moment that made me wanna start bawling in a full gym.
Like most of us I had been lusting after the Jordan 4 "Cactus Jack", but I know my luck when it comes to raffles so I had already given up on getting these the "normal" way. I have to admit that I didn't even try to get them. I just went to the gym with a lousy attitude and the urge to kick some ass. I can recommend this to everybody once in a while… so this is my advice for the next Nike release, this way you can use that anger effectively.
Right in the middle of my gym session I got a few weird messages from my husband. I decided to call him, because I really couldn't make anything of his texts. I asked him what was going on and when he answered I literally screamed in a full gym and jumped for joy. You can imagine the reactions I got, I even scared a lady.
The Jordan 4 "Cactus Jack" is mine! "Got 'em"!!
My sweet husband had entered the raffle to surprise me! And he won!! How beautiful is that!!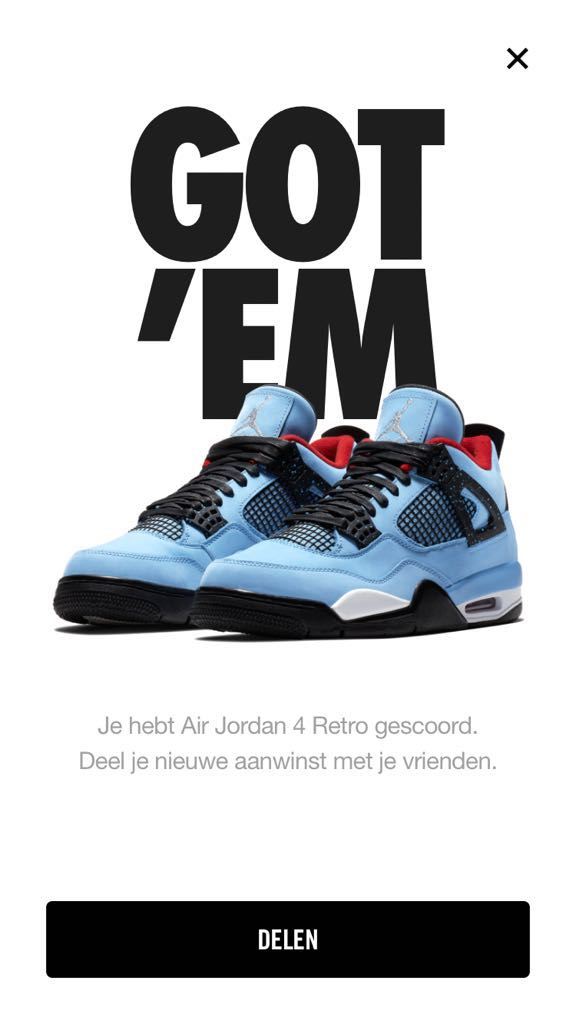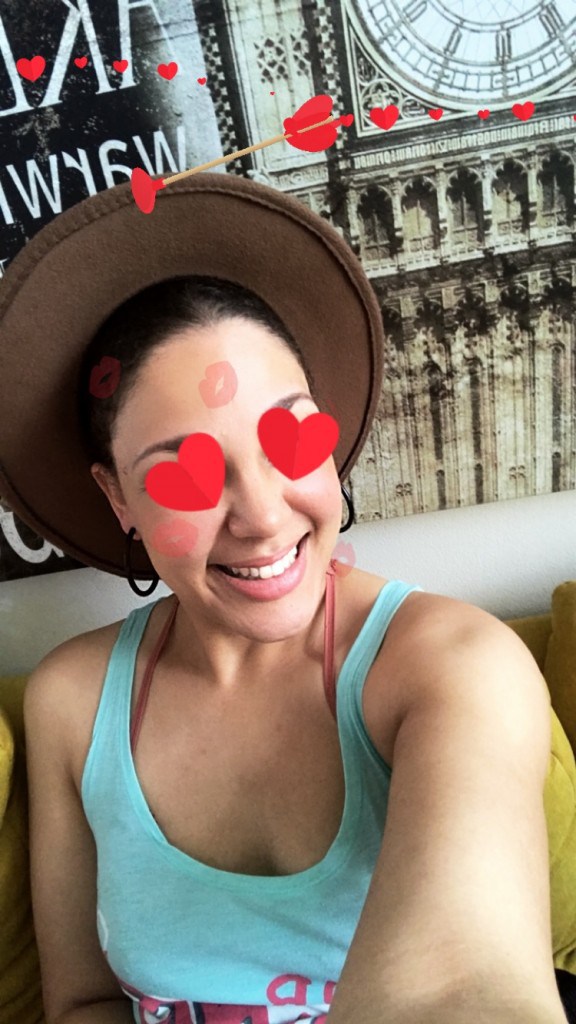 Can't wait to get these babies in, so hurry up mr. Postman hurry up!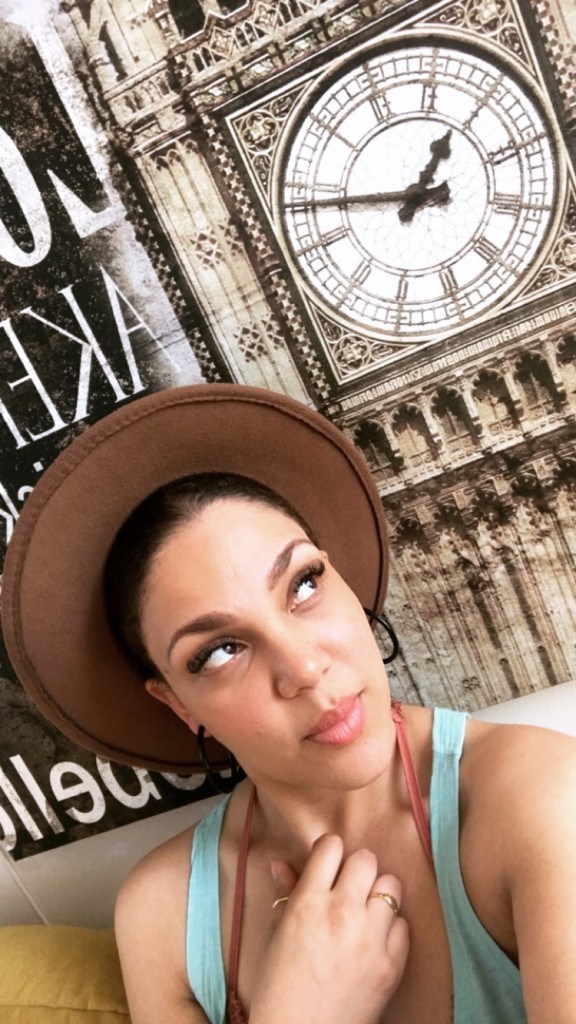 Definitely keep your eyes on the blog for when these beauties come in…. (>‿◠)✌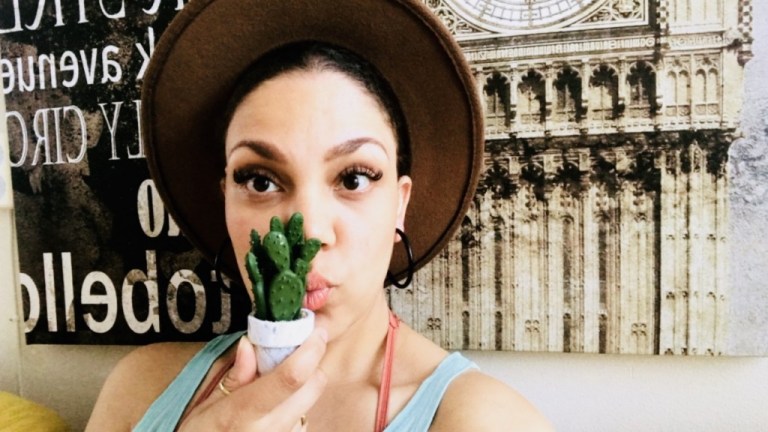 ---
Unboxing the Jordan 4 X Travis Scott "Cactus Jack"
A few days ago I told you the story behind my Jordan 4 X Travis Scott "Cactus Jack". At that point they didn't come in yet. I was so excited to get that package!! Nike didn't disappoint when it comes to speed, wanna know how they did on the shoes????
Check out my unboxing!!!
It's up close and personal and full of my crazy sneaker tics… so apologizing in advance LOL.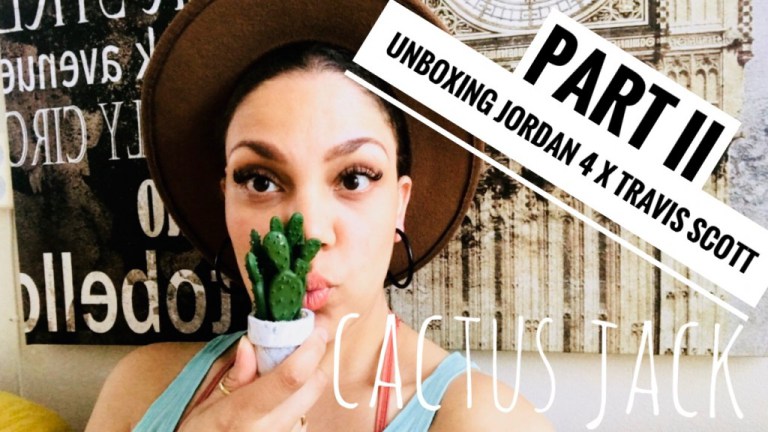 Share the love and please:
– Like FB: kick out of the box
– Follow IG: kickoutofthebox