Ik zal maar meteen met de deur in huis vallen… Hallo allemaal, Ik ben Gwen en ik ben verslaafd. Ah dat lucht op! Naast een sneaker addict ben ik ook nog eens een sneaker journalist! Via mijn blog www.kickoutofthebox.com vertel ik mijn eigen sneakerverhalen en sneakerliefde en die van velen andere sneakerheads van over de hele wereld. Sneakerjagers is ook een groot voorstander van het delen van sneakerliefde, dus vanaf nu kunnen jullie de komende weken weer elke vrijdag genieten van één van mijn blogposts op sneakerjagers.nl.
Wij Nederlanders zijn een heel werelds volk, dus dat de posts in het Engels zijn is vast geen probleem! Mocht het toch niet helemaal lukken is er een dikke vriend die je vast wel wil helpen… dan ga je gewoon voor quality time met mr. van Dalen.
Deze week wil ik mijn verhaal achter "the Mad Scientist" vertellen. Tijdens Sneakerness Amsterdam eerder dit jaar hebben ze "on display" gestaan en nu is het tijd om het verhaal achter mijn baby's via Sneakerjagers met jullie te delen.
---
This all started last year. The hype about the Nike X Off White collab was just starting and I had my heart set on the AM90 and the Jordan 1. I already knew that it was gonna be really hard to get them, but I decided then and there that I would move heaven and earth. I started thinking of strategies and then… I saw Drake with the AM 90 on his feet. They hadn't even been released yet and he had just gotten his pair in the mail. He didn't even had to try. I know that he definitely isn't the first celebrity to get his kicks this way, I'm no idiot. But somehow this time it really really got to me. I mean lots of sneakerheads, the ones who really fill Nike's pockets, wouldn't be able to get them but Drake just gets them in the mail? I stopped to think about this for a minute and discovered that it wasn't Nike or Drake that I was mad at, it was the whole commercialized game. I hate being angry, because it takes up all of your energy. So the only thing I could do was turn this whole shitty situation into something positive. I had to go back to the roots, to that happy place people used to turn to whenever they felt down. That place that started the whole scene. That creative place where music and self-expression where the basis of everything. That's when this idea was born… I just had to design my very own "Out of the box" Kicks. I didn't know what they would look like yet, but I did know that they had to have elements which show the inner me and elements of the roots of the Sneaker and Hip Hop culture. But most importantly they had to reflect fun, creativity and self-expression.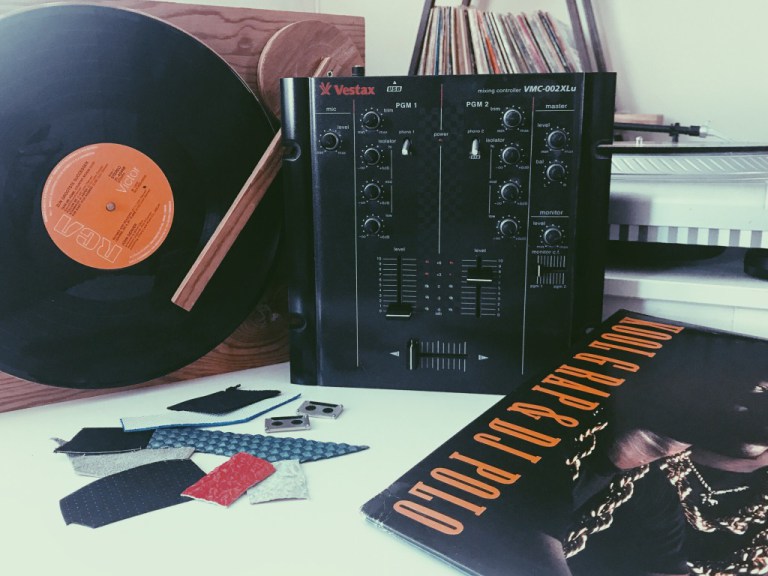 I didn't hesitate one second and I sent Roel van Hoff, Sneakerrestore.nl, a message. We just HAD to do this together. That day we talked over the phone and a few days later we were picking out materials and drawing up the design. It was so much fun and the passion for the kicks and the scene was so present, this is what a pick up should feel like! Nowadays a pick up is all about being the first in line, camping isn't fun anymore it's like a competition and really nobody wins. We're all stressed out and the essence, fun and passion are nowhere to be found. Don't get me wrong… I can appreciate the hunt, but I prefer doing it with a smile on my face. The whole start of the process was already perfect and positive! We were literally being mad scientists in our very own laboratory.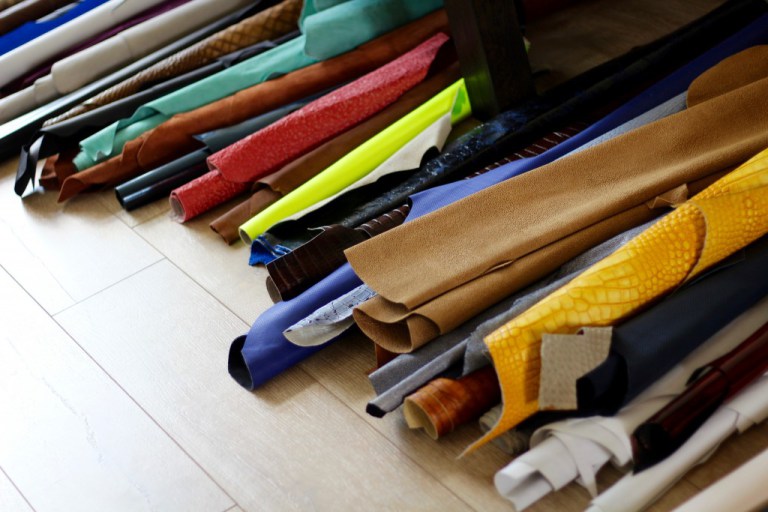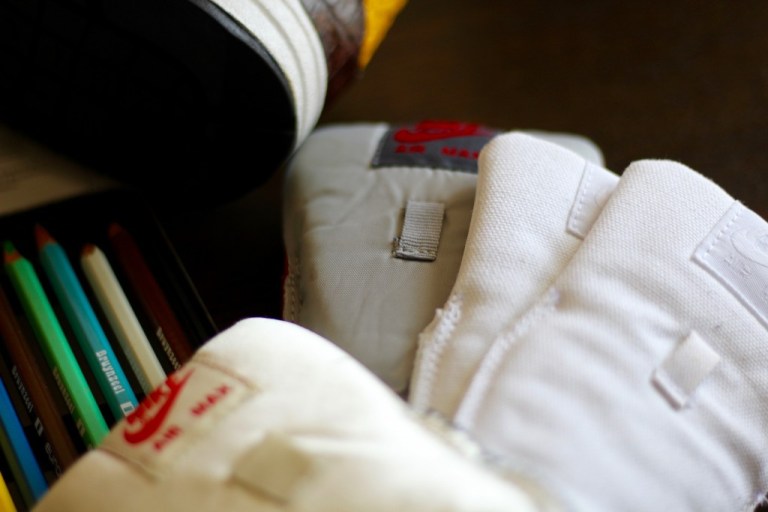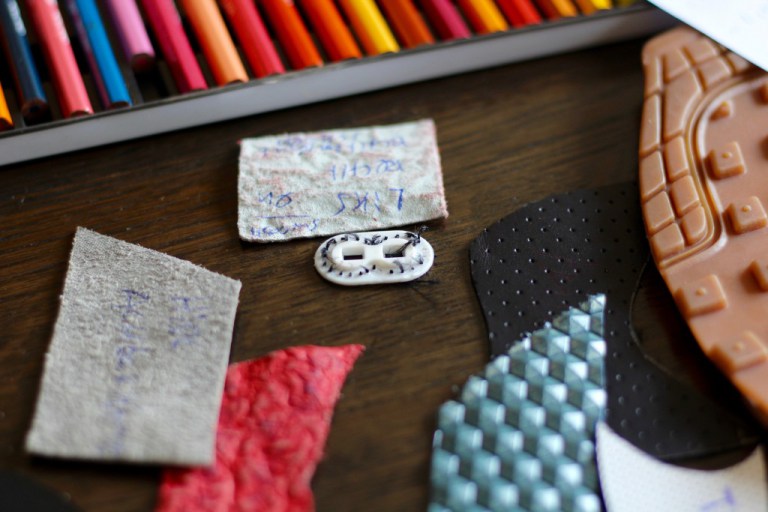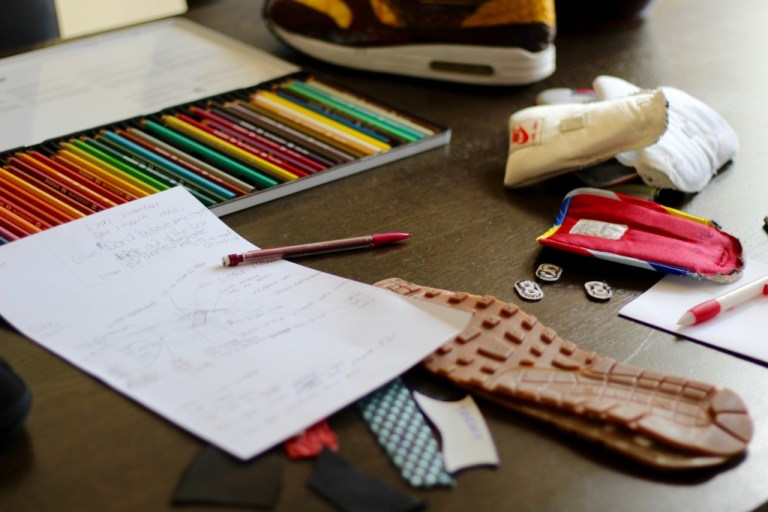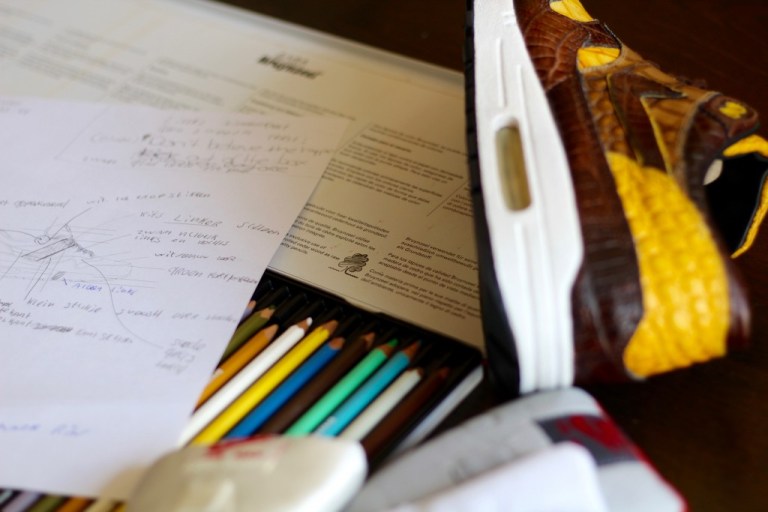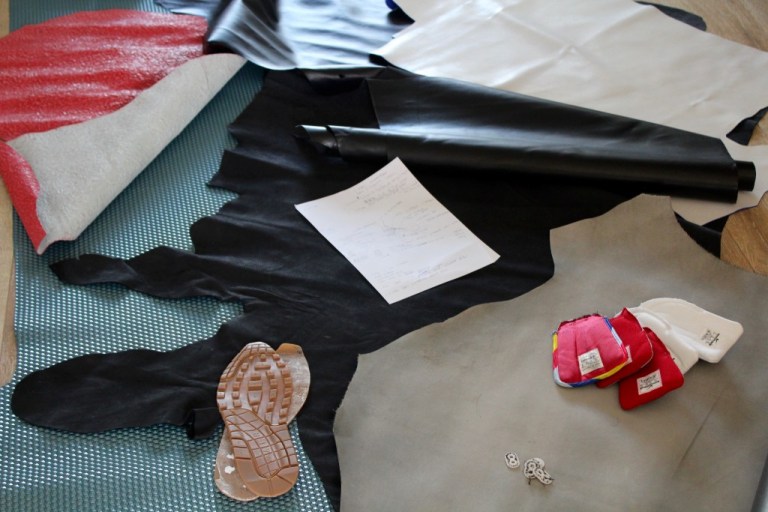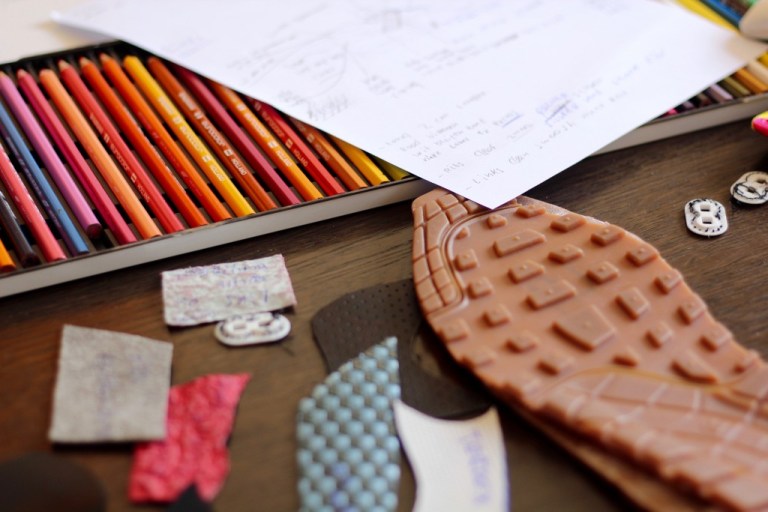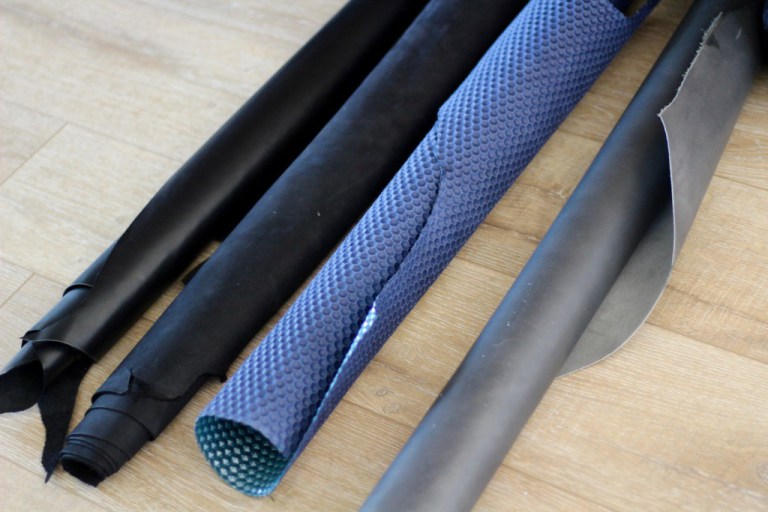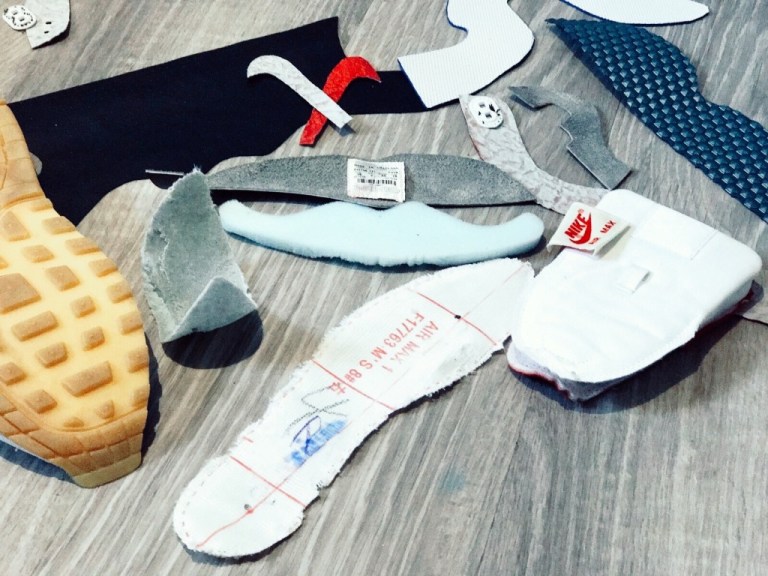 For months we have been working on this piece of art, carefully picking out every element and placement on the shoes.
When that long expected mail call finally came, I sat down and gently started unpacking. I was so excited and scared at the same time. I mean… Roel, from Sneakerrestore.nl, knows his craft but was my design good enough? This shoe is such a special one to me, it truly is a representation of myself. I often ask sneakerheads which pair of kicks in their sneaker closet matches their personality best and now I can answer this difficult question myself. Sure, there are sneakers in my closet which match parts of my personality, but this one captures every aspect of me! My old school loving self, my creative self, my "out of the box" self, my flashy self, my toned down self, my passionate self and last but not least my rugged self.
My job as a sneaker journalist is to bring you the stories you normally wouldn't hear. The stories behind the sneakers, the stories beyond the hype, the stories of the individual journey of every single sneakerhead. It's not always easy to stay true to one's self and to get the stories out there without the help of hype and commercialized bullshit. But… I make sure that I'm always trying my best.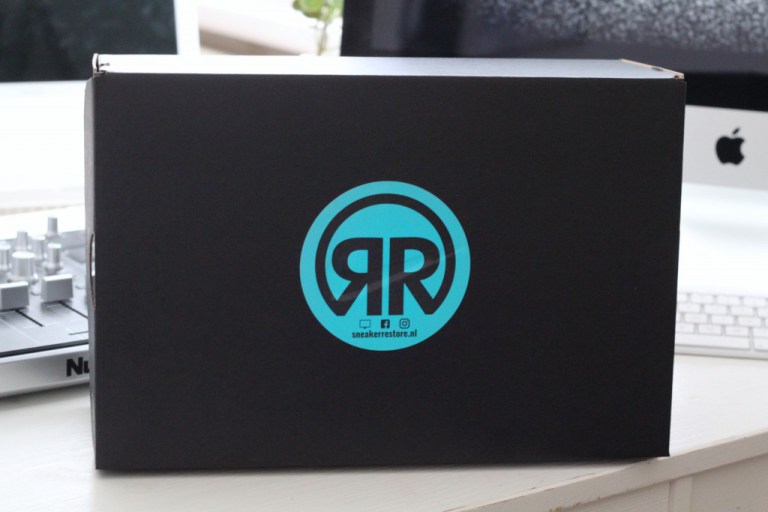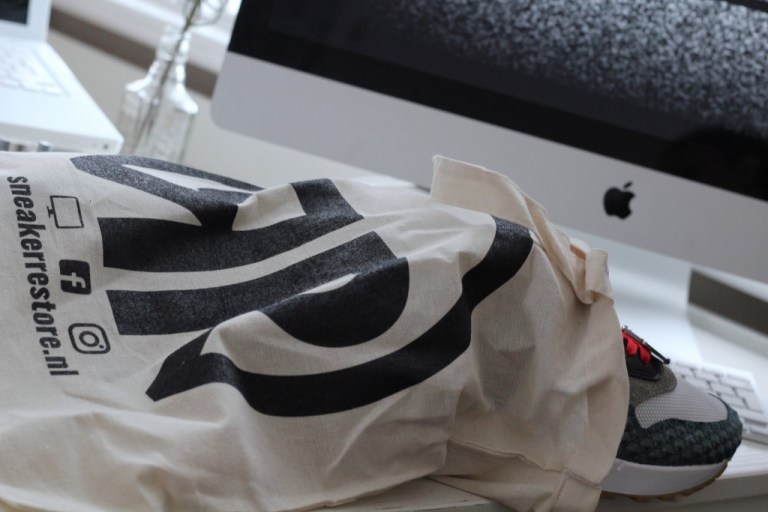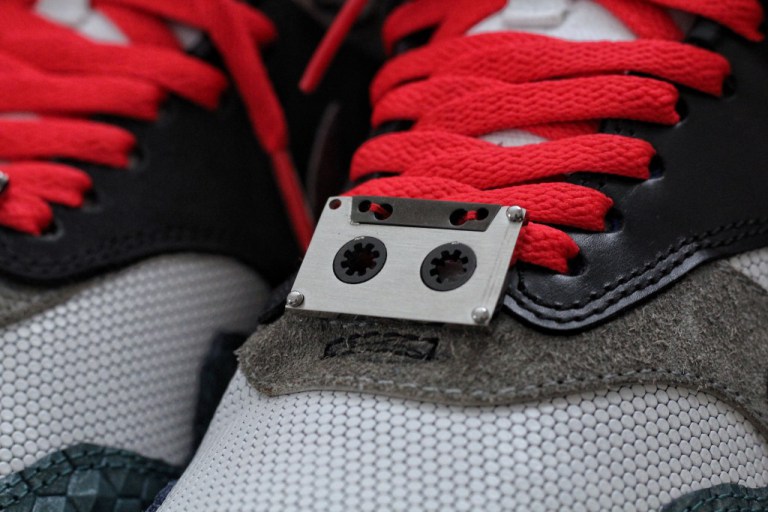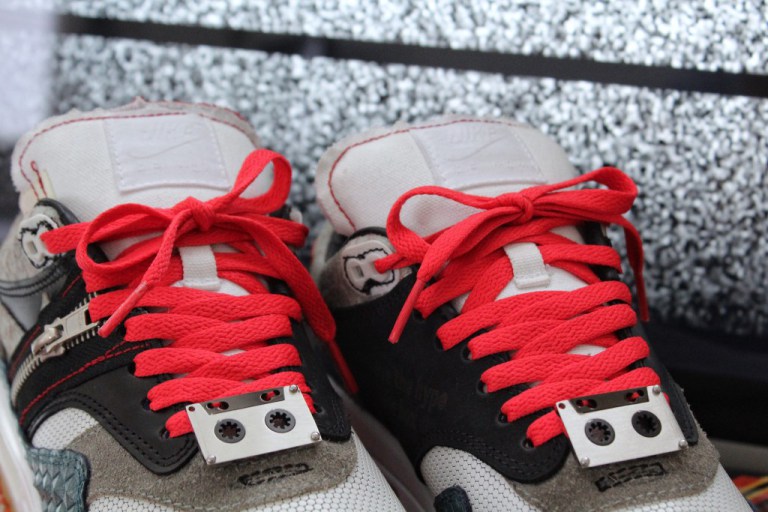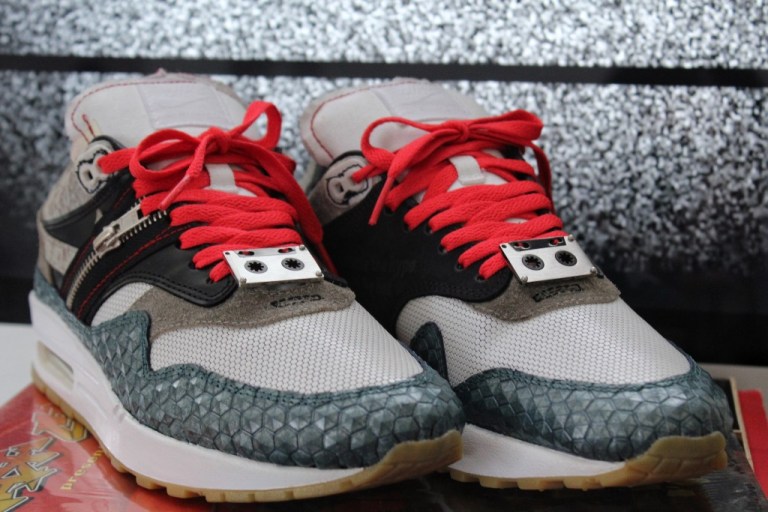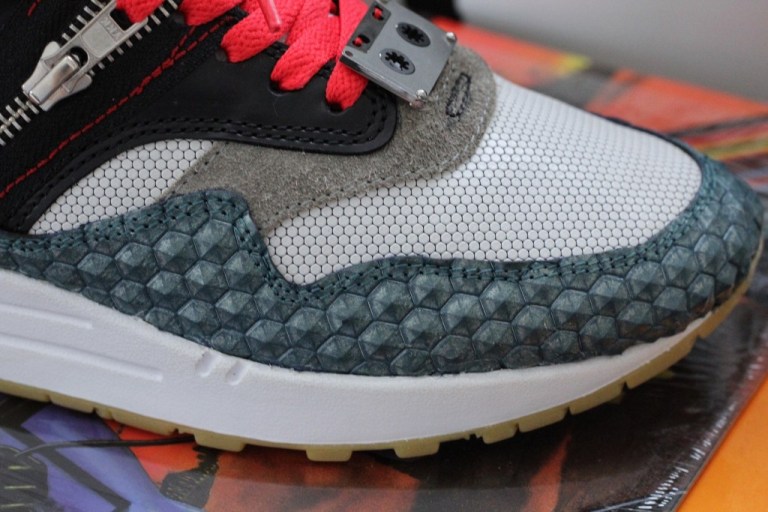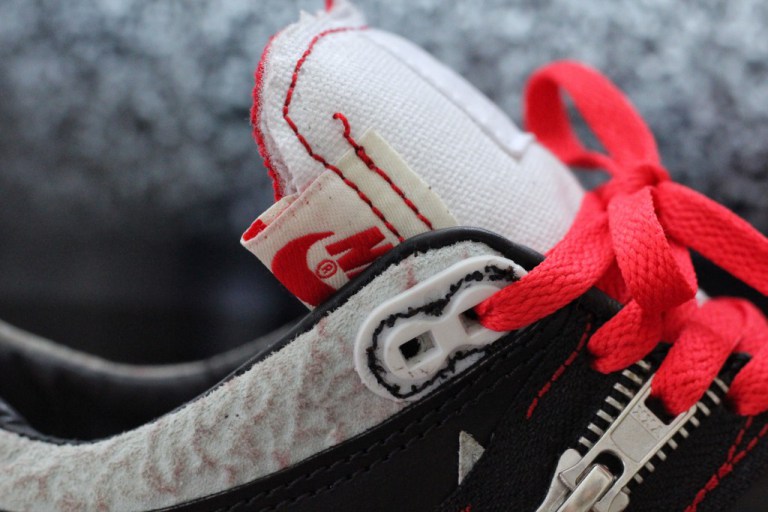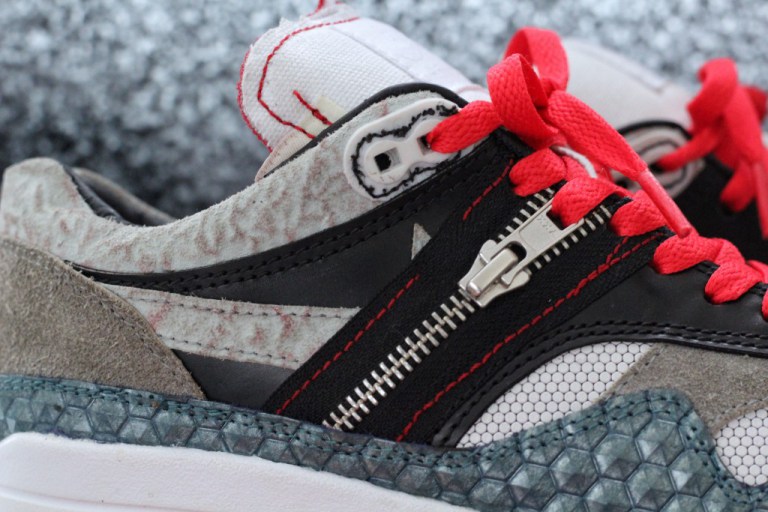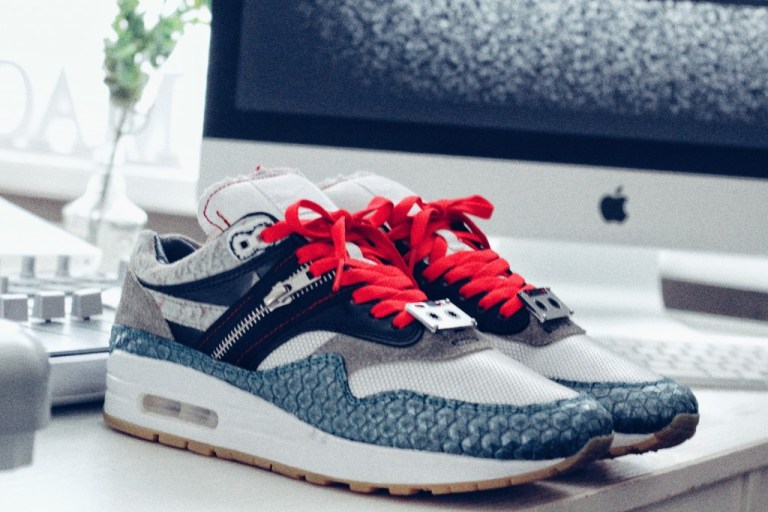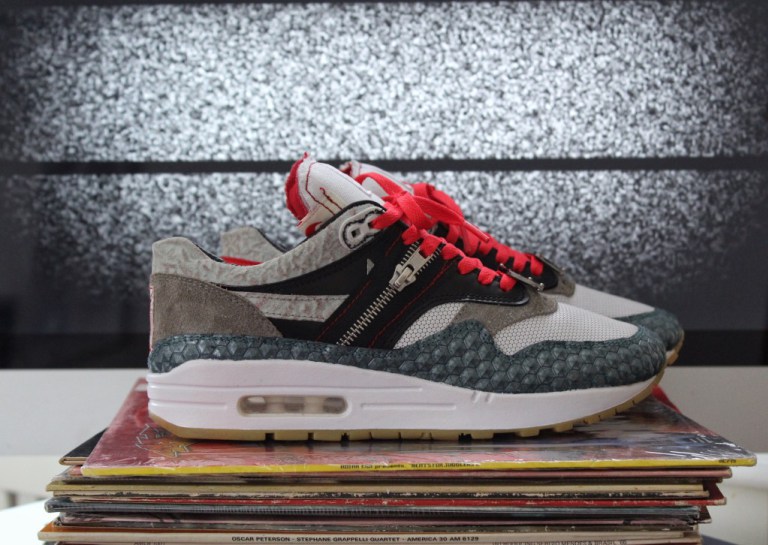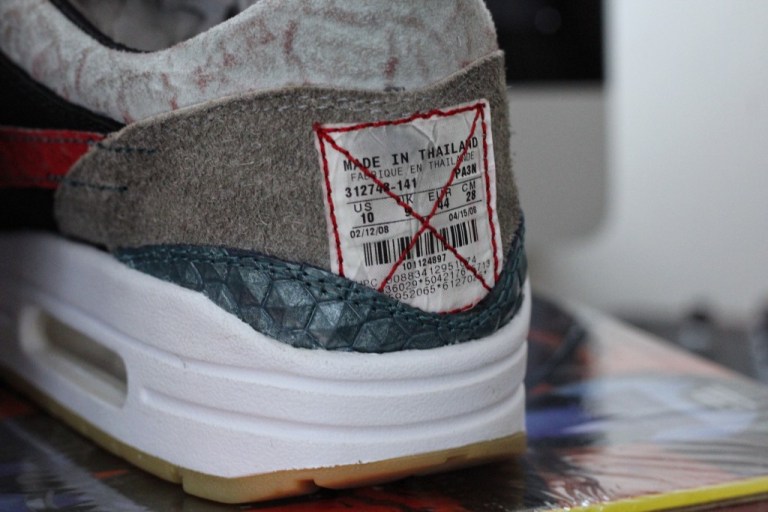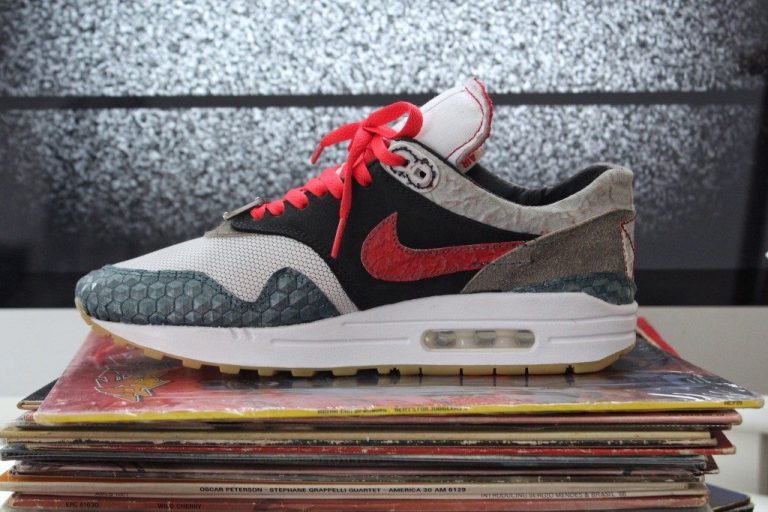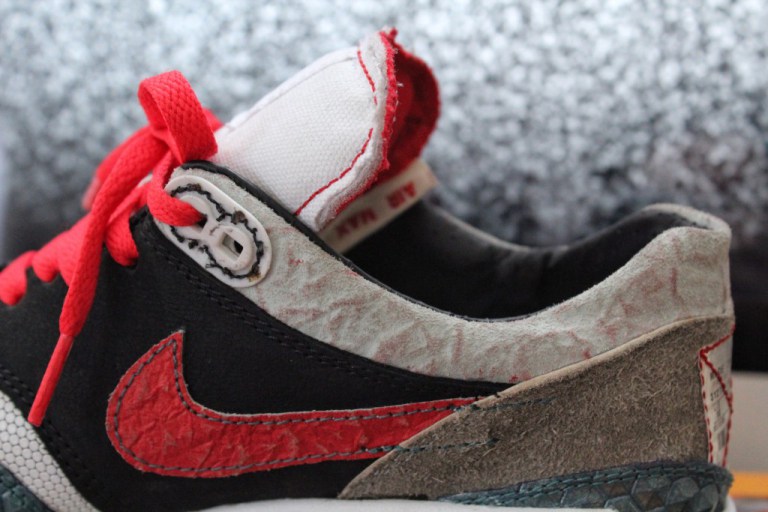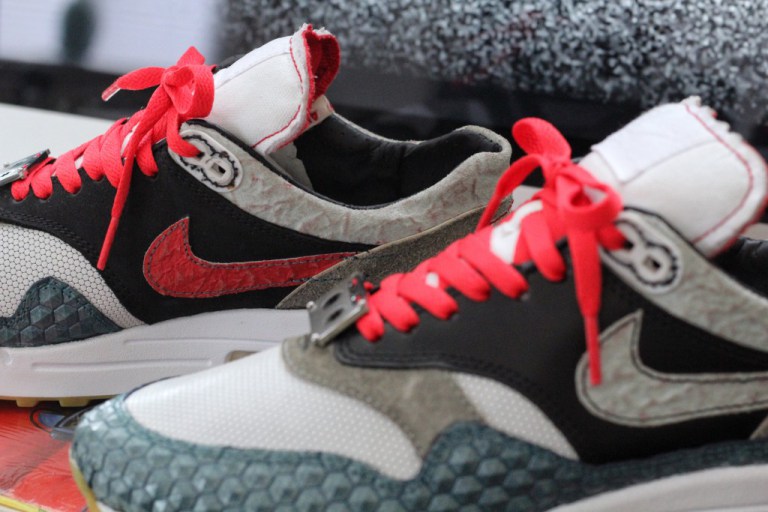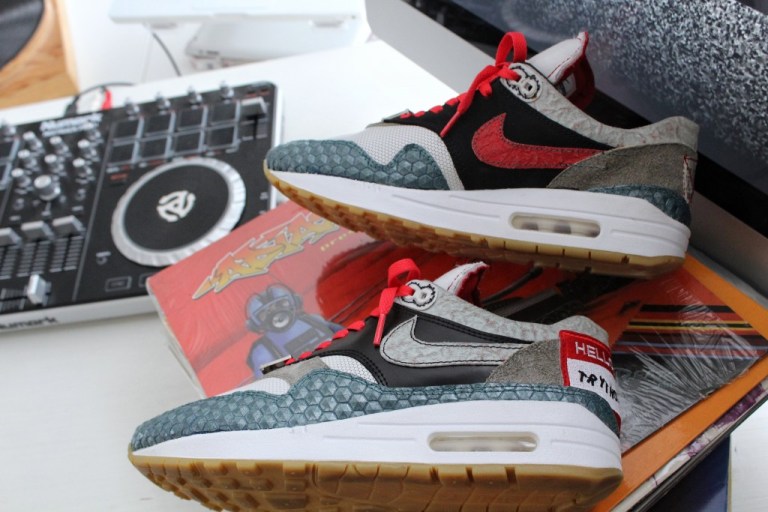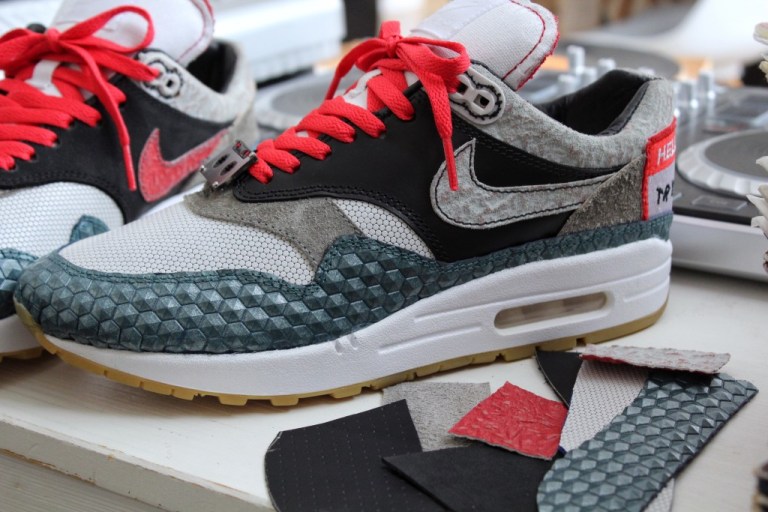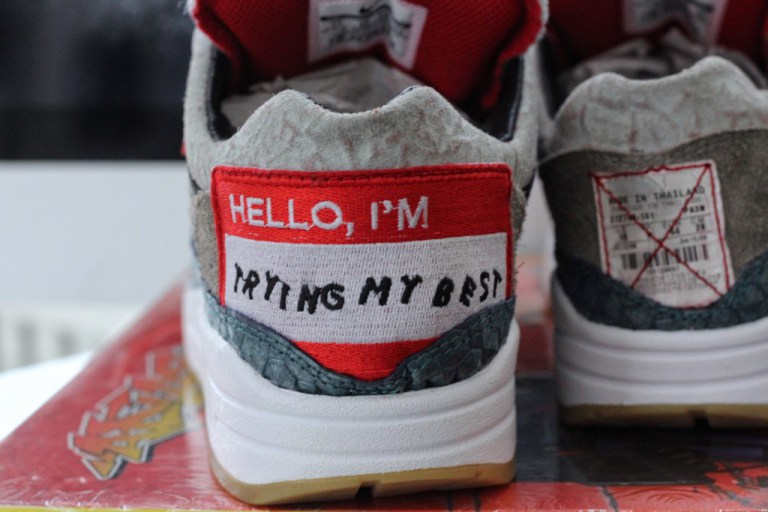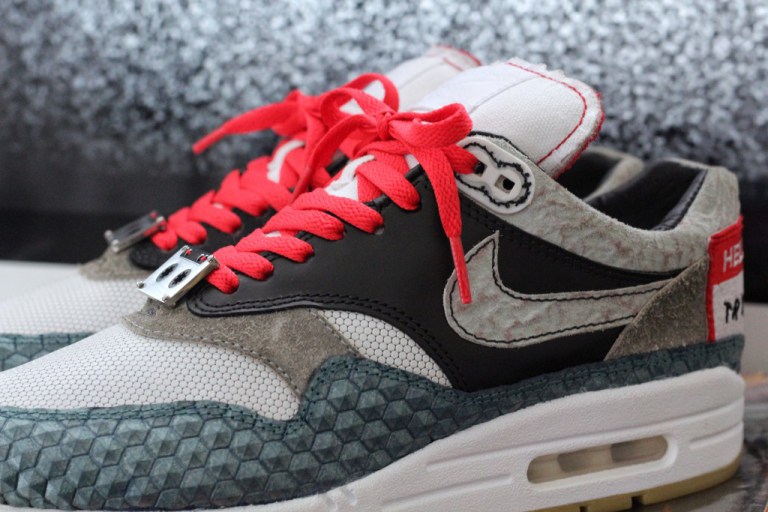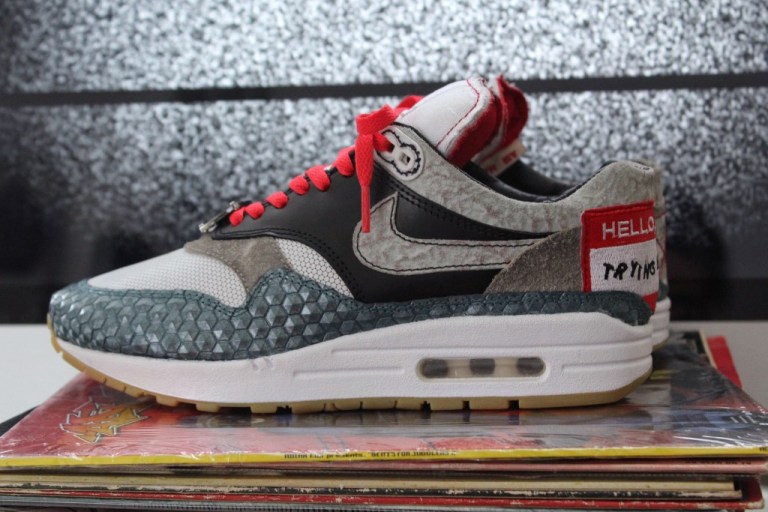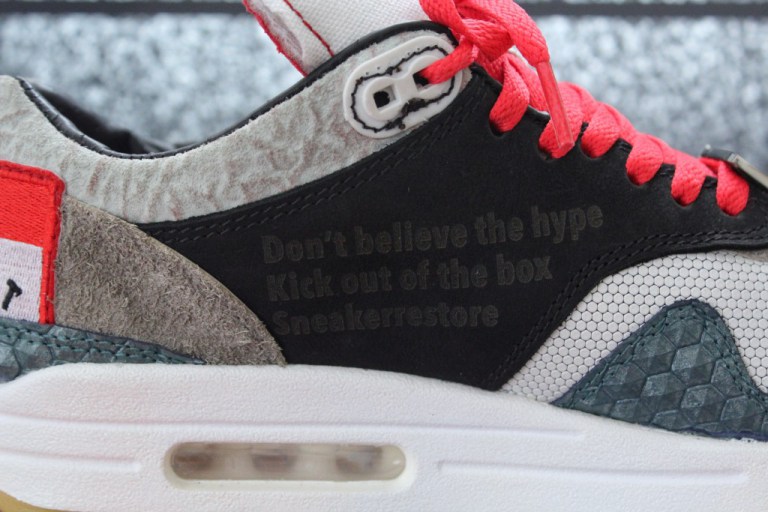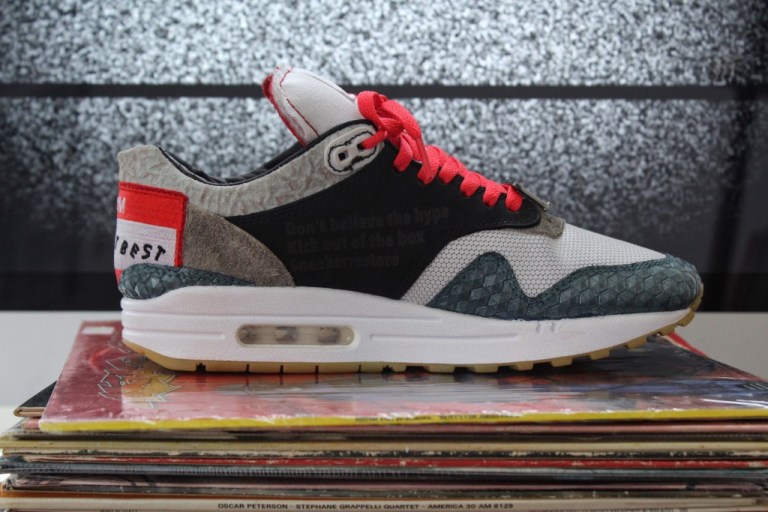 Stylecode: 312748-141
Share the love and please:
– Like FB: kick out of the box
– Follow IG: kickoutofthebox