Yesterday was my birthday. The one day a year I do exactly what I want to do! LOL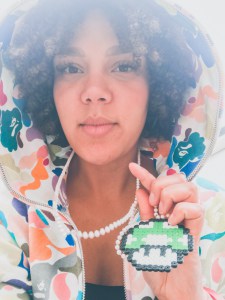 I'm not one to party. I just chill and buy myself presents. This birthday was a bit different though. I wasn't really looking forward to it until Saturday. With everything that is going on, I just wasn't really in a birthday kinda mood. Saturday my sweet hubby, mom and dad made sure I had a great pre-birthday! Will and I hopped in the car and went to Amsterdam, my sanctuary. The only city where I really ever feel at home. I'd already bought my present about 2 months ago, so I wasn't looking for anything big. Just wanted to roam the streets of Amsterdam and do some crate digging. No matter what is going on in my life or what troubles I have on my mind, crate digging relaxes me. It really eases my mind. I found some great gems and I couldn't wait to go home and get to working on those samples I'd discovered.
The present I've given myself a few months ago was a drumcomputer. I've been doing some soul searching over the last year and I decided it was time for me to recandle my relationship with music. Music has always been a part of me, but I realized that lately I hadn't been giving my very first love the time it deserves. I started really listening to my records again. Some days I simply stopped with whatever I was doing and just put on a record sat down and really enjoyed the lyrics, the feel and the instruments. I completely zoned out and I loved it. Nowadays, like most people I recon, I listen to music while I'm busy doing all sorts of crap. I never really stop and listen.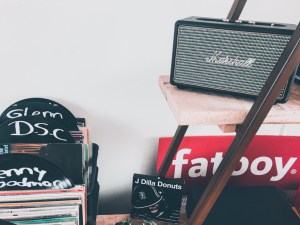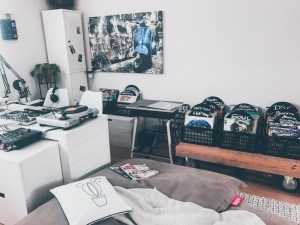 While listening to my records, all sorts of creative ideas started forming in my head. It was like a web of creativity. I decided to act on my feelings and bought a drumcomputer to let it all out. I started making beats and learning new stuff. Oh how I love that. I know Will loves seeing me like that and this time was no exception. We both love music so much and it's such a beautiful thing to share. He did tease me though LOL. "And how is this new artist called?" he asked while laughing. The only thing I could answer was that the name would come to me whenever the time was right…
Okay back to Saturday. Although I wasn't planning on buying any more presents, I came home with bags full of cool stuff LOL. Will really spoiled me! Thank you baby!
One of the best moments was when I went to Solebox Amsterdam. I already told you guys how much I love that store. The whole look is so unique and with the new team the whole circle is complete. I went in to say hey to my boy Antoni and I came out with some dope Nike Outbursts to pay homage to the past and a crazy Bape vest to celebrate the present. Thank you team Solebox for making my day even more special! You rock!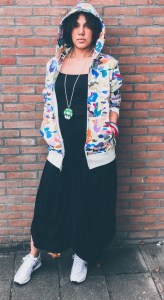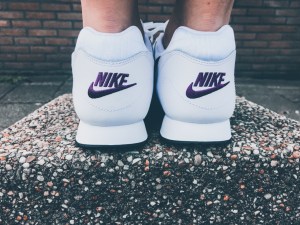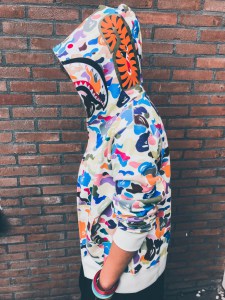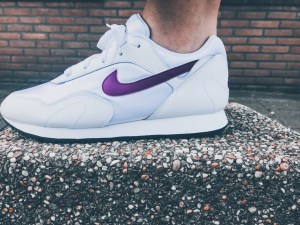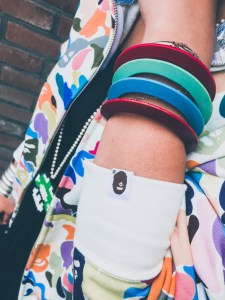 Today I woke up and I instantly felt the love around me. My beautiful girls and Will made sure of that. And the love just kept on coming. So many people found the time to congratulate me and send me hugs and kisses. Thank you so much you guys! It really warms my heart and it humbles me.
I ended up spending my day doing exactly what I wanted and I even found the time to make some music. 32 years old and still reinventing myself. My patience was rewarded, the name really did come to me. Presenting Miss Tahloulah May on the breaks.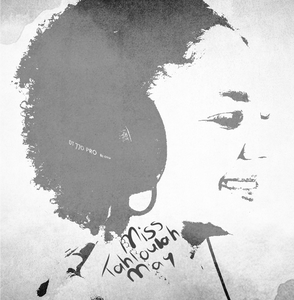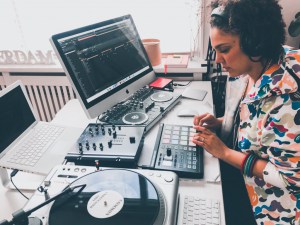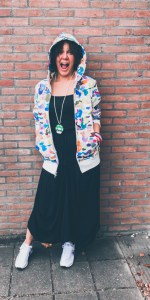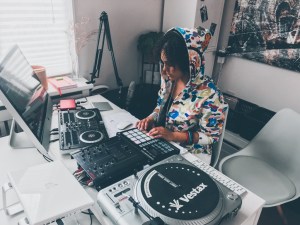 Share the love and please:
– Like FB: kick out of the box
– Follow IG: kickoutofthebox