Selena Gomez - we know the name from various films, series, from the music scene and maybe also as a longtime on-off girlfriend of Justin Bieber. On Instagram the young actress and singer inspires her 183 million followers with content every day. Often there are also pictures of Sel in PUMA sneakers and outfits. Selena Gomez has been working together with PUMA for a long time and that's why we show you her fave sneaker styles today.
PUMA x Selena Gomez
That makes two of us: Sel not only promotes the popular sports brand, but has also launched its own collection in collaboration with PUMA. The collection includes sneakers, of course, but also other accessories and apparel. You can take a closer look at the collection on PUMA's website.
But today is not about her collection. Because Selena Gomez wears in her free time not only the PUMA Sneaker Styles from her own collection, but also all other sneakers from PUMA. We can find some pictures of this on her Instagram profile @selenagomez.
Are you curious about what's in store for you? Catchword: PUMA Cali, this sneaker is available in various designs, whether sporty, with thick writing, chic or a mixture of all of these. So this sneaker is an absolute allrounder, whether for everyday use, casual for a business outfit or for the way to sports - a must-have in a woman's shoe wardrobe! Let's go!
PUMA Cali women sneaker
Let's start with the classic PUMA Cali. The style comes directly from the 80s and is still somehow modern! Why is that? Retro is trend! This tennis inspired sneaker has a leather upper, rubber sole, full length lacing for a tight fit and PUMA branding on the tongue and sides.
We have discovered our dear Sel on Instagram several times with these sneakers. Looks like she's fallen a little bit in love. Do you want to fall in love too? Then click on the picture to get to the sneaker: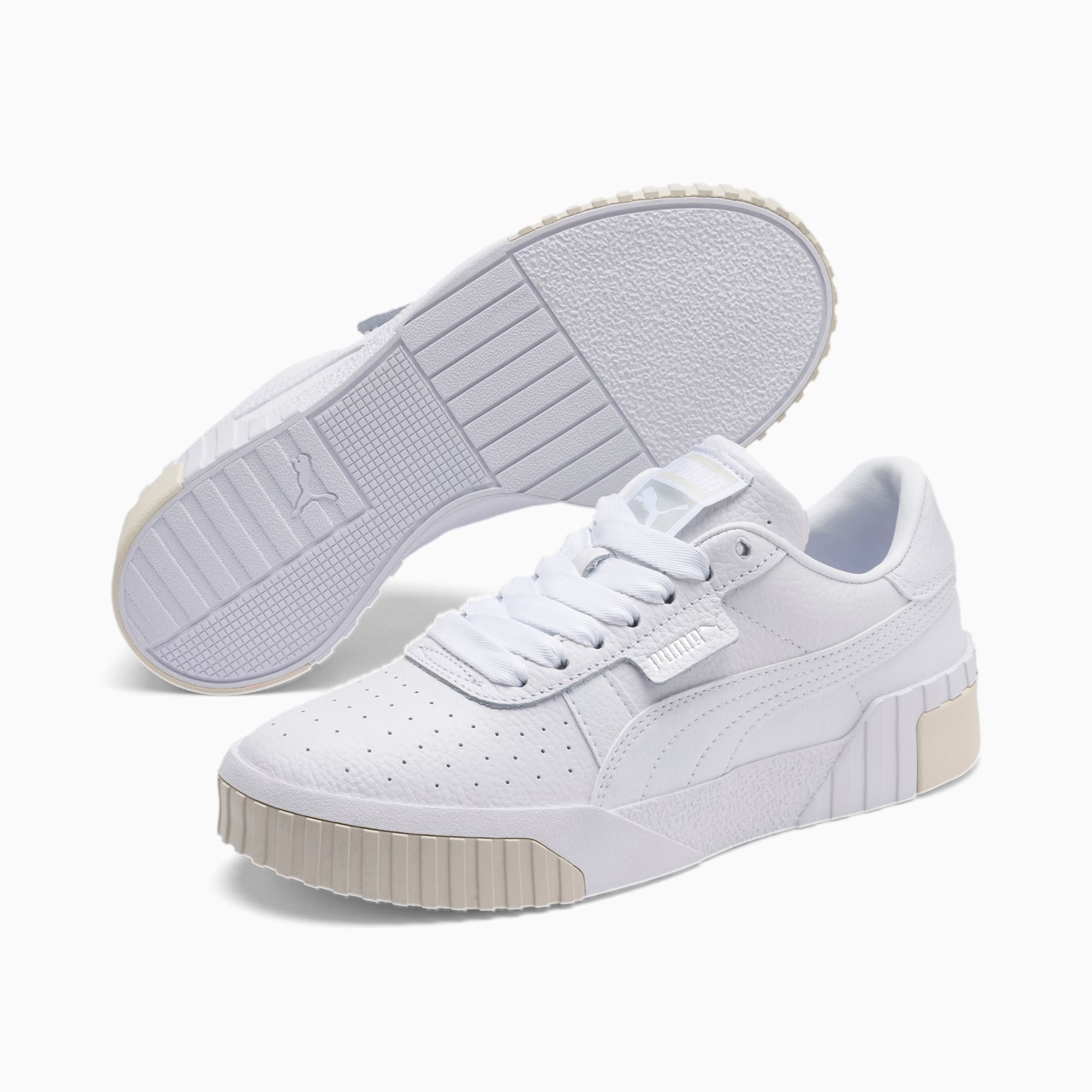 PUMA Cali Sport The Unity Collection
New Sneaker, again a PUMA Cali! But this time it's the silhouette of the Cali Sport and then in a whole new colorway. It belongs to the new Unity Collection by PUMA. If you want to know more about them, then have a look at this blog post.
Okay, let's get back to our sneaker. I have to tell you that the silhouette makes for an ultra-light running experience, supports your feet, that is you, with every step and has the perfect style. The classic silhouette of the Cali comes here with west coast feeling and cool details that make this sneaker a real eye-catcher. The upper material is made of leather and suede and in addition there is a low shaft and colorful details.
The sneaker is just nice! Sporty, but still chic and modern. No wonder that Sel has the shoes already in full use!
Selena's PUMA Cali Sport Mix Sneaker
And again, a PUMA Cali, but a Cali Sport Mix! So we get an optimal mix of sporty and chic style. Here we also have a leather upper. In addition we have suede overlays and zigzag night details, which brings California's beach right to you.
This sneaker comes in a rather plain color, as the colors used are pale and in pastel shades. Nevertheless the shoe is an eye-catcher! Take a closer look at it at PUMA or Selena Gomez on Instagram.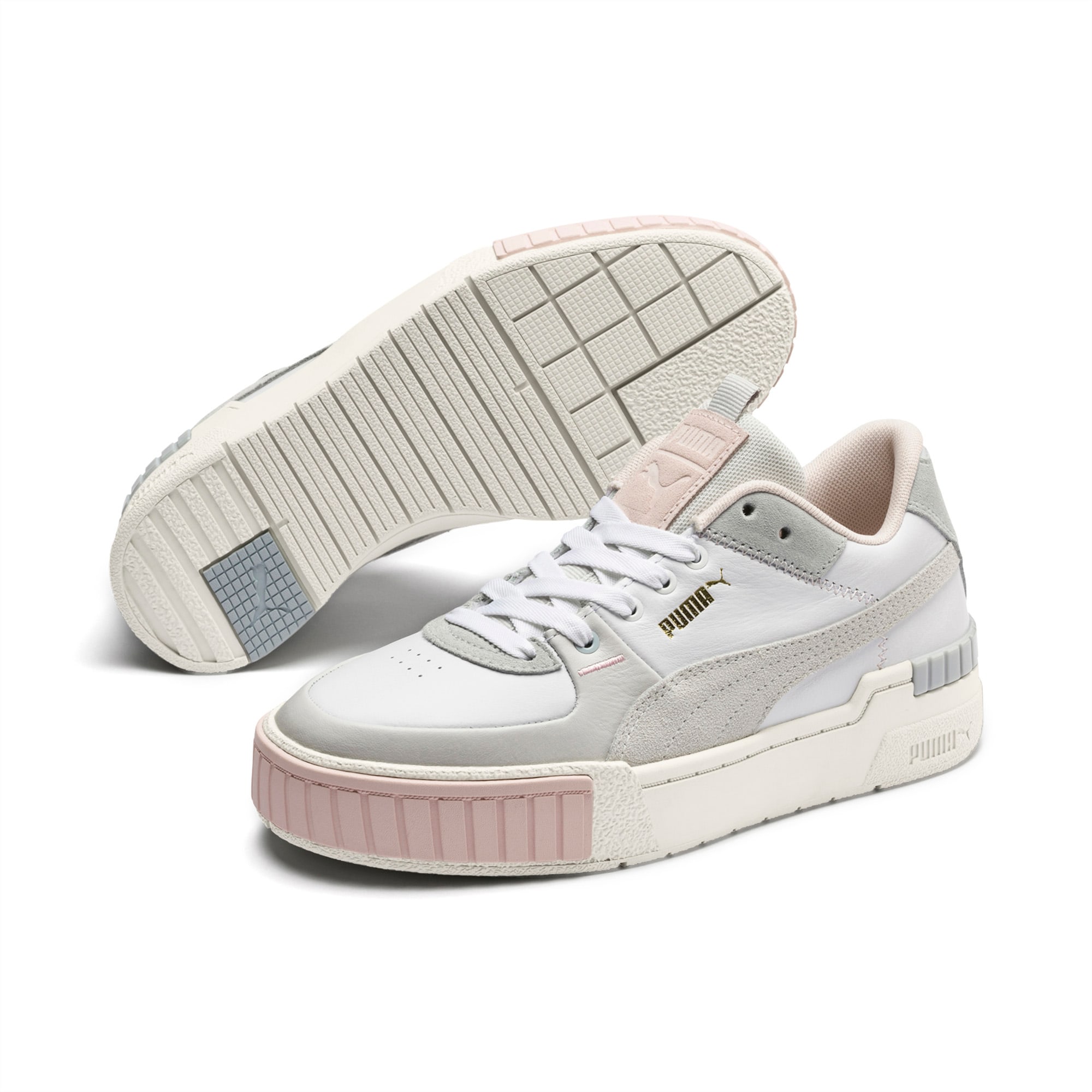 Cali Bold
What a confident style! From the 80s to the here and now - and what is special about the PUMA Cali Bold? Well, that's what catches the eye! The fat PUMA branding on the midsole at the heel and toe area. With this PUMA makes an absolute statement in terms of branding!
Here we have a black and white PUMA Sneaker Style for you, which Selena Gomez also likes to show you on her Instagram Profile. A sneaker that you can combine to different outfits and styles. Click on the picture to go directly to the shoe at PUMA: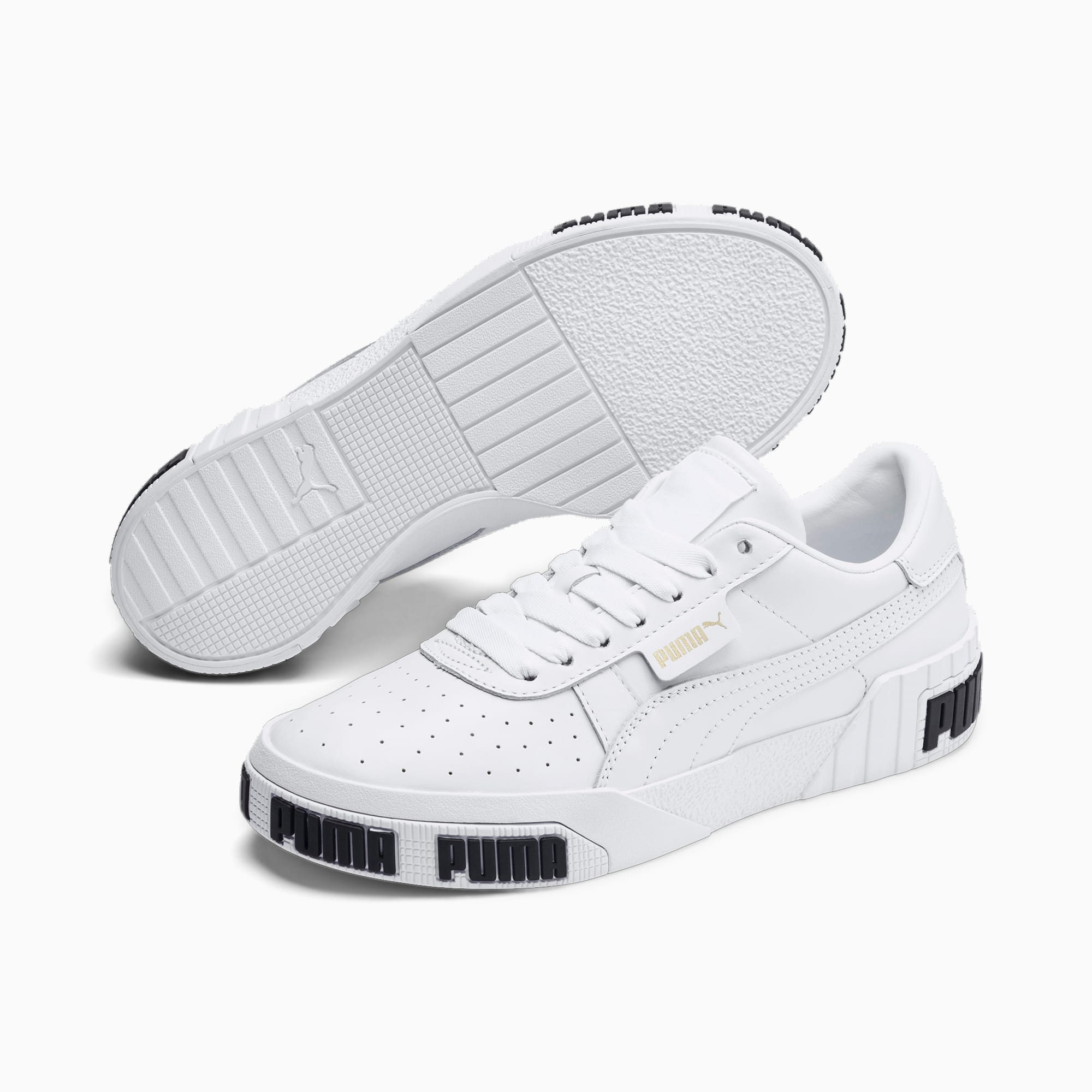 PUMA RS-Pure Sneaker also worn by Selena Gomez
Last but not least, I have no PUMA Cali for you! But I do have a RS-Pure. "Performance in its purest form you will only get with our RS-PURE. The RS-PURE is PUMA "at its best" and combines a variety of sporty elements to an unbeatable overall package. While the slimmed down silhouette in particular makes for an ultra-light running experience, our RS foam compound in the midsole supports you with maximum cushioning with high rebound. Pure performance and comfort". This is what PUMA says about the sneaker!
Ripstop upper, EVA midsole, rubber outsole and the low cut give you that sporty something from the inside and outside. PUMA also offers matching chic sports outfits. You can get to the sneaker again with a simple click on the picture: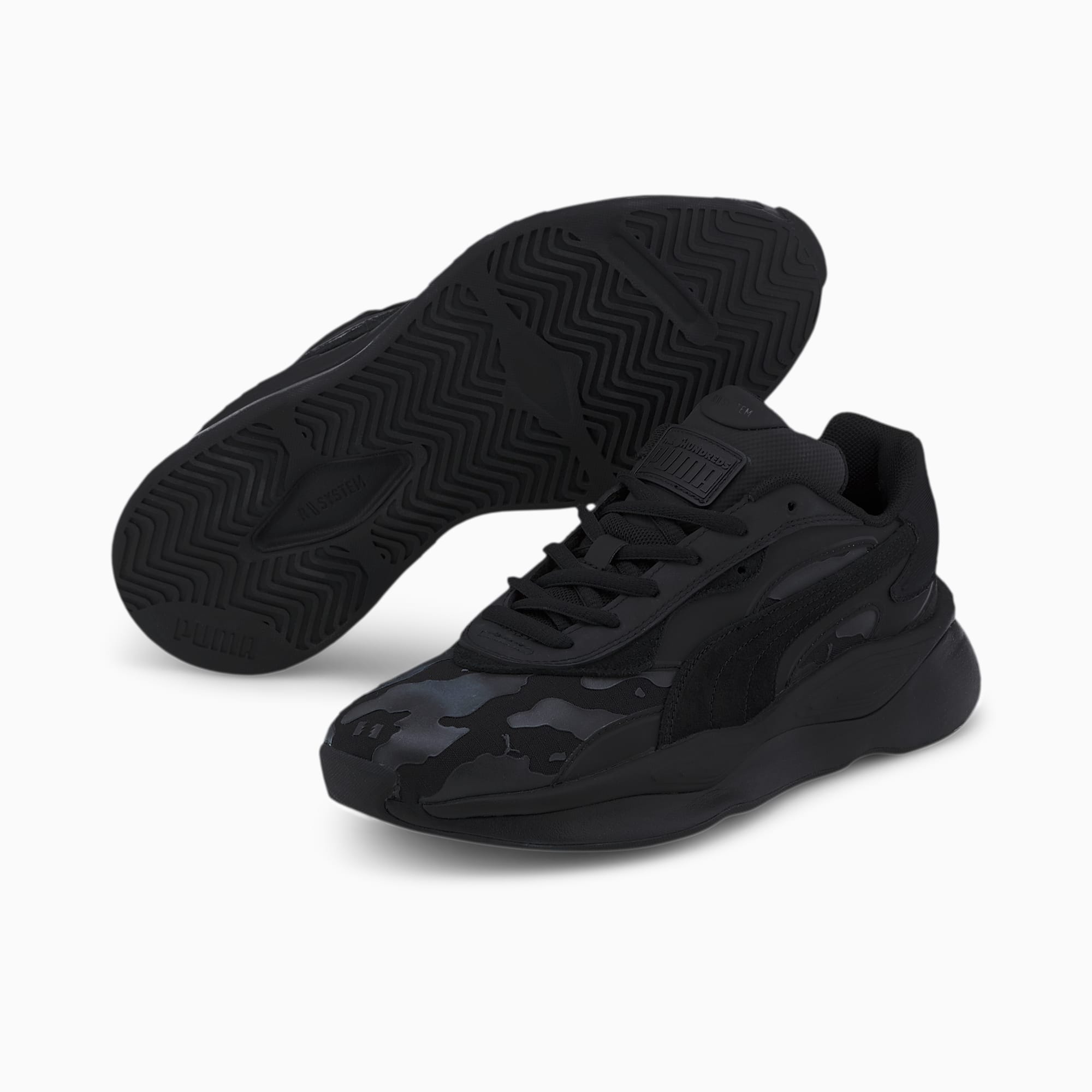 Was in our selection a nice sneaker for you? If not, at PUMA you will find many more cool shoes, but also sportswear and accessories - in other words, everything your heart desires. But are you looking for a specific sneaker? You can search our sneaker collection and we will tell you where you can get one in your size and at what price!