On Friday I dedicated myself to a blog post about Superga that you didn't have expected. Because we know the Superga sneaker rather in the summery sweet look, styled to culotte, skirt or a dress. Also the beach look, paired with an airy dress or beach blouse you know with a Superga sneaker. And there is definitely nothing wrong with that. On the contrary, Superga sneakers are super pretty to look at and bring the Italian style into your everyday life. Last week we had a history lesson and today we finally have THE Superga trend sneakers, which you can wear to the fashion trends in summer 2020.
If you are curious about what you can learn in the Superga history lesson, just have another look at my blog with the title << WMNS Club - or not? How you have never seen the Superga Sneaker before >>
And here we go with the Superga sneaker trend blog post of the fashion trends of 2020. ?
Chunky Sneaker
Chunky sneakers were already last year trend sneakers to call and since this trend really is very hot, we are happy to see this year again chunky sneakers in the fashion rows and as street style. Some people call these sneakers daddy sneaker, but I don't think this term fits the Superga version. Superga as a brand offers very subtle and not overloaded sneaker silhouettes and if you ask me, we can call this version the light version of the chunky sneaker. I think it is a great variation in your shoe closet for exactly this reason. << Here I have for you the chunky Superga sneaker in the 2020 trend minimalism, and in a white colorway >>
Platform Sneaker
I think we can call ourselves almost all platform lovers by now, right? Why? Because the platform sneaker is the woman among all sneakers. Can I put it like that? I think the silhouette of the platform sneaker gives a touch of long leg paired with extravagance and summer girl feeling when the platform sneaker is also made of raffia. It depends on how much effort was put into the design but the extra centimeters give a bit of rocknroll to the design. Superga offers a huge selection of platform sneakers and I'd like to present you some of my favo's here:
This model fits in with the summer trend of colorful designs and this summer we can definitely show our colors. << Whether neon or pastel, you decide! This sneaker is available to order here >>
Do you prefer to put color on your laces instead of your platform sneaker? Then I have this colorful version for you >>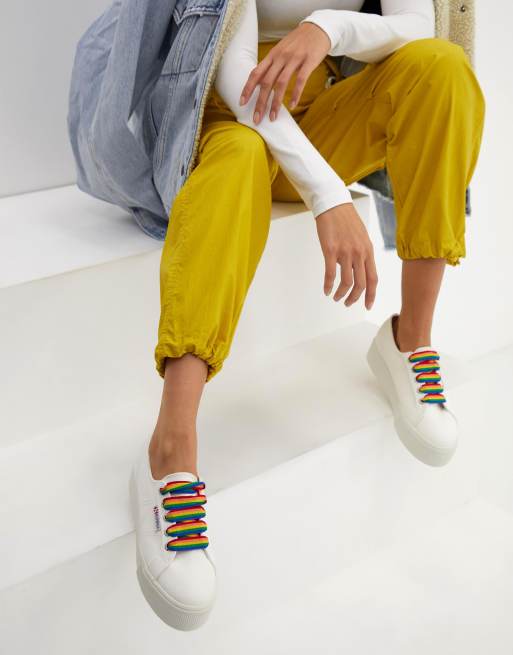 Or do you just love the trend minimalism? Then I have this beautiful and classic Silhouette 2790 from Superga for you to buy here >>
Trail Sneaker Trend
Last but not least, we still have a trend that has slowly made headway and has now secured its place in 2020. The trail sneaker trend, or in plain English, the hiking boot trend, looks very clunky in the first instance, but it isn't at all if you decide on the right fit for your trousers. Then just this silhouette in the high tops, ankle-high sneakers, can provide for a narrow ankle and slim legs. I myself love the break in style with frilly socks or longer socks that you put on the top and then (you think finally!) combined with a cute flowery dress or skirt, shorts or cool jeans. << You can find the inspiration pictures below and the link to shop here or by clicking on the picture >>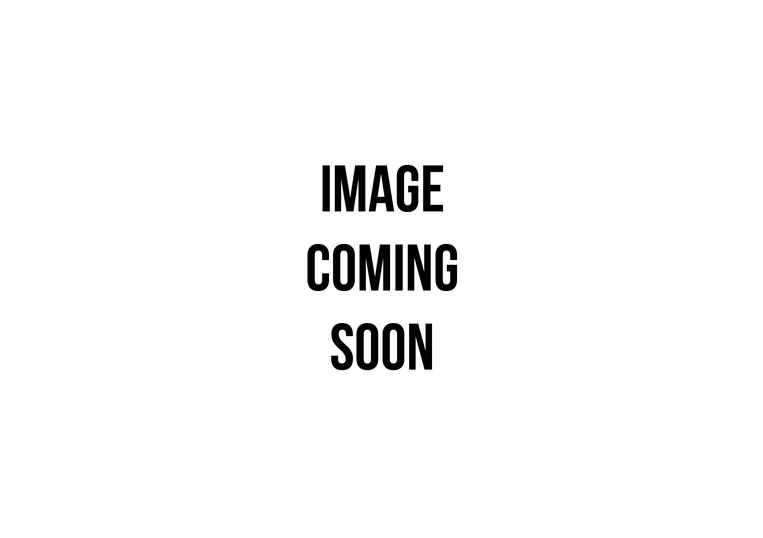 If you want to read back the fashion trends of the sneaker industry of 2020, Stella has already summarized the sneaker trends 2020 in a great blog post at the beginning of the year.