Female sneakerheads are increasingly in the spotlight of the Sneaker scene. Because of Instagram, the connection of the Sneaker scene seems to get stronger and stronger. There are already a lot of great sneaker accounts of women that have a huge number of followers, for example in America or the UK.
We have listed a number of Instagram accounts for you of Power Women in the Sneaker scene. Check them out here:
Do you ever suffer from a lack of outfit inspiration? Then take a look at the account of Dutch sneakerhead Maartje van den Hurk. With her quirky style, she shows that you can combine anything.
Her cheerful prints always go with her striking trainers. She is also a cultural researcher, researching everything in the field of streetwear, which is certainly reflected in her Instagram account.
Linda Helder likes to show off her enviable trainer collection on her Insta. Her favourite model is the Air Jordan 1, of which she often takes beautiful pictures.
Besides being a sneaker lover, she is also a streetwear lover. Her cool looks often make you stop scrolling through your timeline.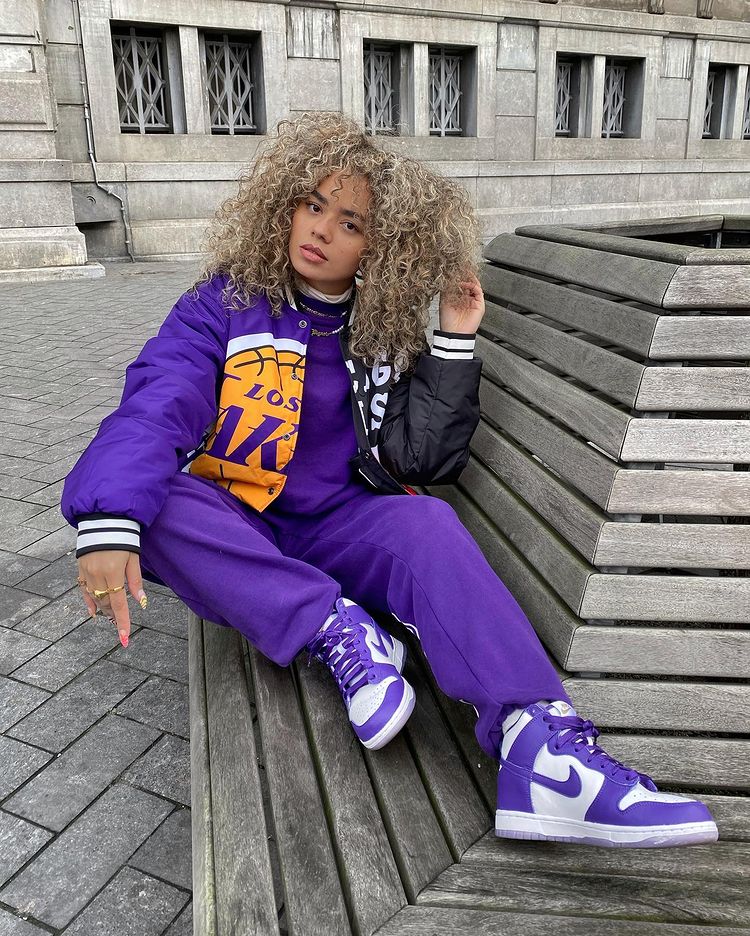 If you like colour, then you should definitely take a look at Celeste Vignois' Instagram account. Her colourful outfits always match her trainers perfectly. Furthermore, nearly everything matches; from her clothes to accessories to even her nails.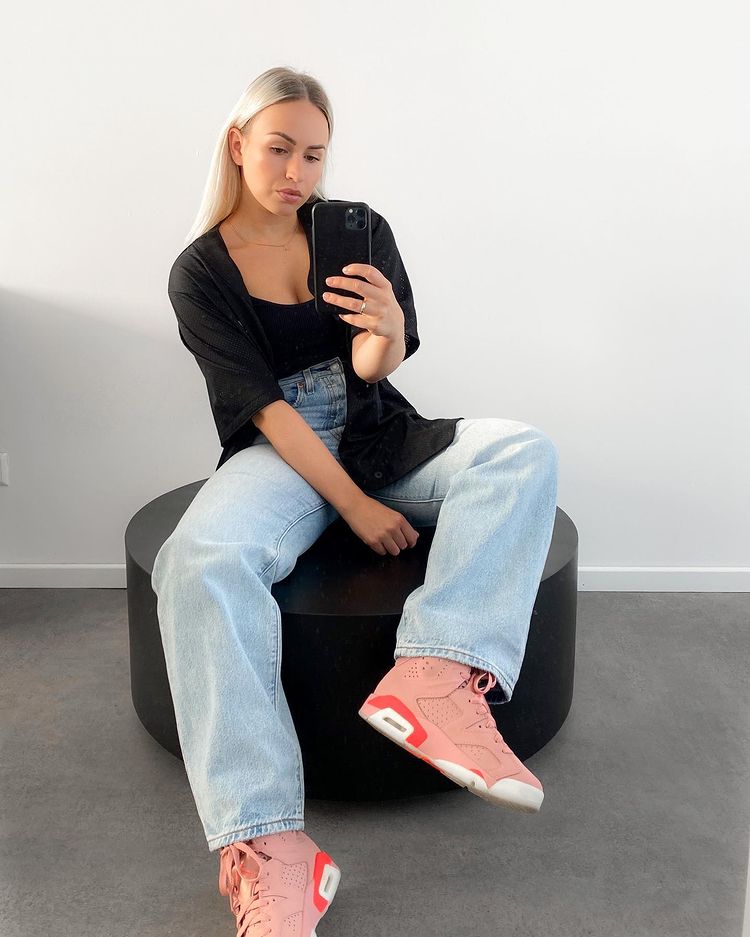 Evita Nicola takes the most beautiful mirror-selfies, showing off her different trainers. In addition, Evita's outfits often match with her boyfriend and to some people her photos are the definition of couple goals.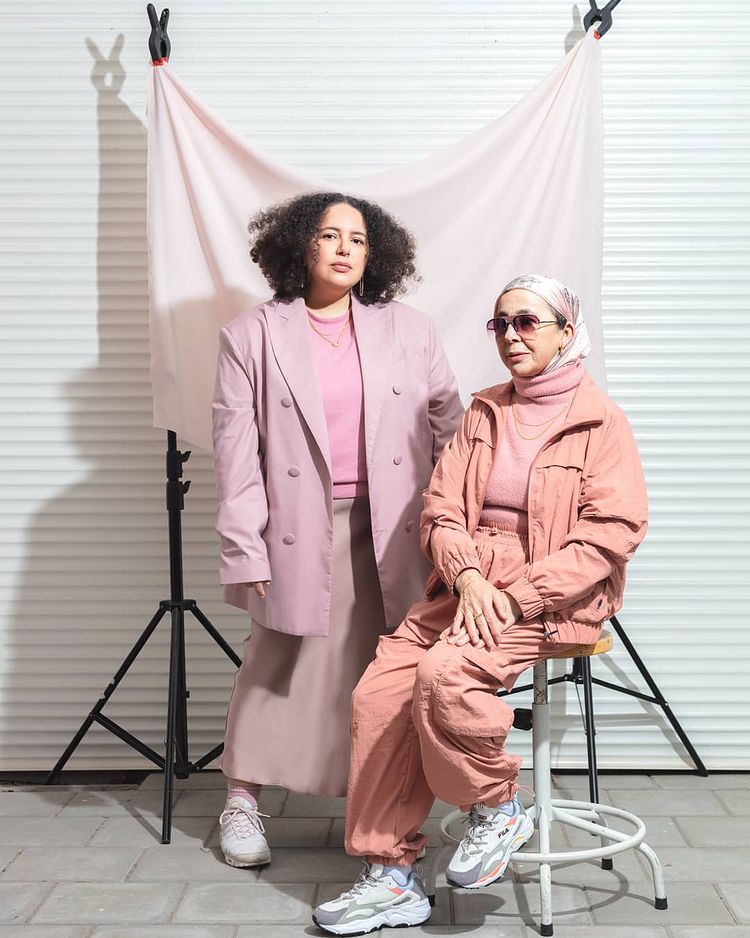 Meryem's Instagram has almost been taken over by her mother. Meryem takes the most beautiful photos of her, usually just in the garden or living room. But the photos always look fashionable, probably partly because of her mother's style, which shows that age does not play a role in clothing.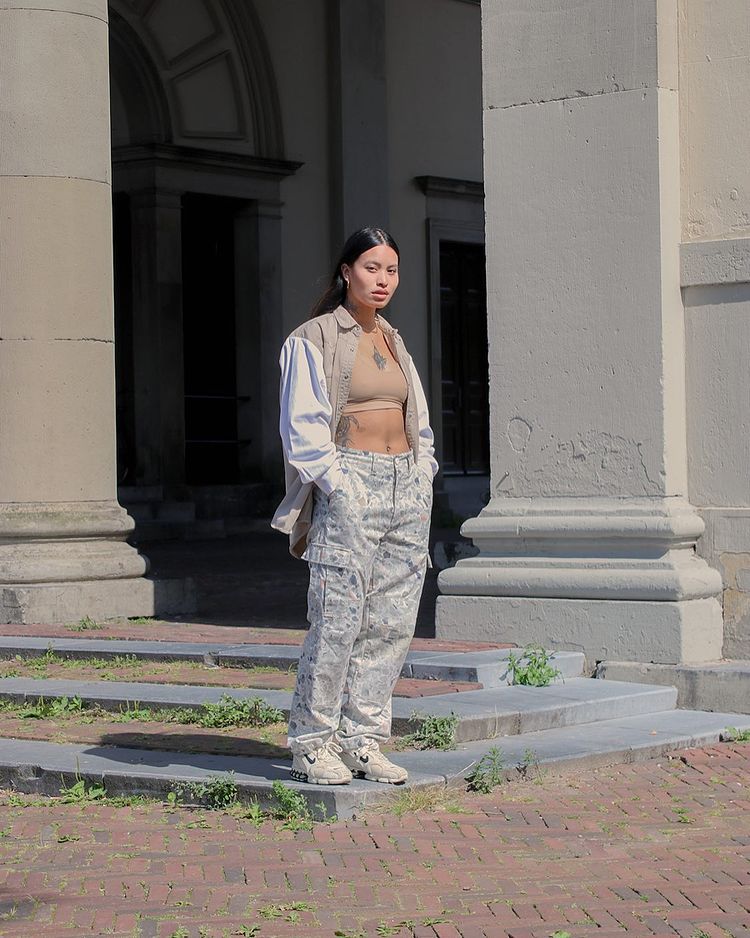 Modje Phuangkularb, or: Kinnari, likes to show off her unique trainer outfits on Instagram. She is part of Team Maha, a trainer shop for women. She is also a DJ and mixes the hottest tunes.
We take a side-track from sneakers and continue with the account of Swoosh Studio. The account is run by Stephanie Huisman and with her sewing skills she designs the most creative products, all made from Nike items.
Her swoosh pillow is perhaps her most famous creation to date.
Sandra Lambeck is originally from Germany, but has been living in the Netherlands for a while now. Her style is a mix of High Fashion and Streetwear, which is also reflected in her trainer collection.
She often wears customized trainers, high end brands such as Dior, but she is also a fan of classic Jordans. With her funny captions, she always puts a smile on your face.
Carmen is a style anthropologist, creative producer, DJ and trainer lover. She is also the co-founder of @realfakeshoes: a creative agency based in Accra, Amsterdam, Lagos and London. Her account is therefore full of creative photos from Accra and Lagos and she often shows 'real fake shoes' that are a colourful addition to her feed.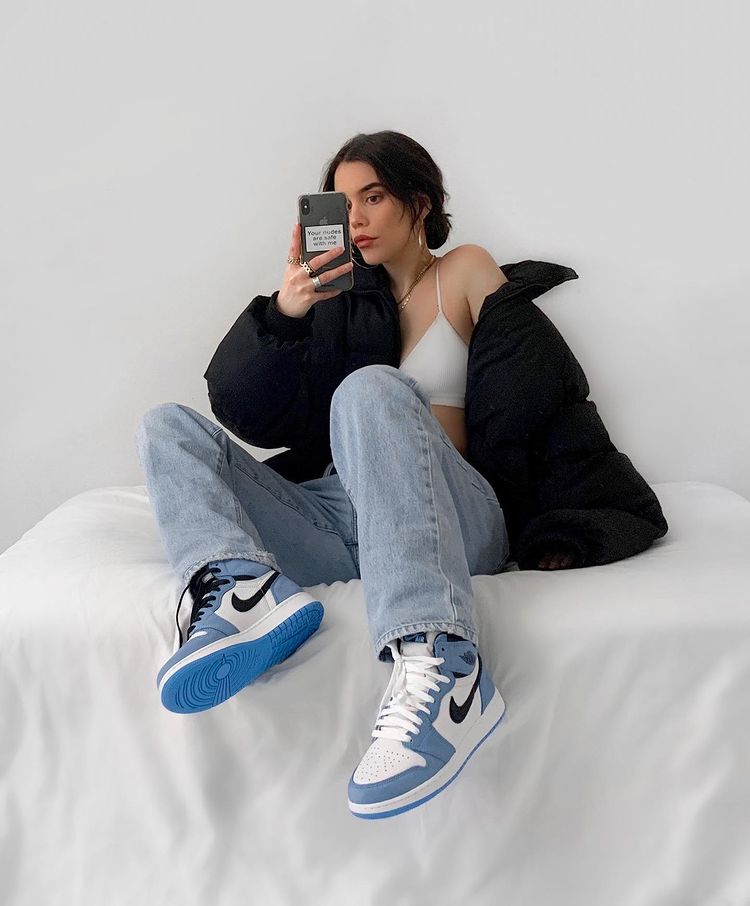 Do you like a quiet feed? Then Nadia Idder's Insta is a good fit for you. Her minimalistic backgrounds and colour co-ordinated feed will make your head spin. Everything fits together perfectly and all the attention goes to the most amazing sneakers she has.
Hopefully this blogpost has given you a little inspiration to follow more Power Women in the Sneaker scene. Check all their accounts on Instagram and don't forget check out our WMNS Club for more sneaker news. Which Power Women in the Sneaker scene are you already following?