A release that many of us have been anticipating for months! An Air Jordan that is already being talked about as the Jordan 1 of the year! A sneaker that is once again on everyone's lips! We are of course talking about the Air Jordan 1 Retro High OG 'Hyper Royal'. The look has been teased for a while now and is finally dropping this week! Curious about more info? Click the button to find all retailers and raffles - check back often before the release, we'll update the list daily for you.
If you stay tuned, we'll take another detailed look at the kicks with you!
The year 2021 has already been quite successful for Jordan Brand. And at the latest since the release of the Retro Spring Line-Up, we know: It's going to continue!!
The 'Hyper Royal' colourway is also part of the Air Jordan Retro releases and is already considered by many to be the Jordan of the year. Due to the release being delayed several times and the early pictures of the special look, the hype is definitely super present! - And we understand why, how about you?
Air Jordan 1 Retro High OG 'Hyper Royal' | 555088-402
Let's move on to the details that make the "Hyper Royal" so special. For many, the look reminds them of the "Turbo Green" colourway that was released in February 2019. This is mainly because the sneaker is designed in the same way.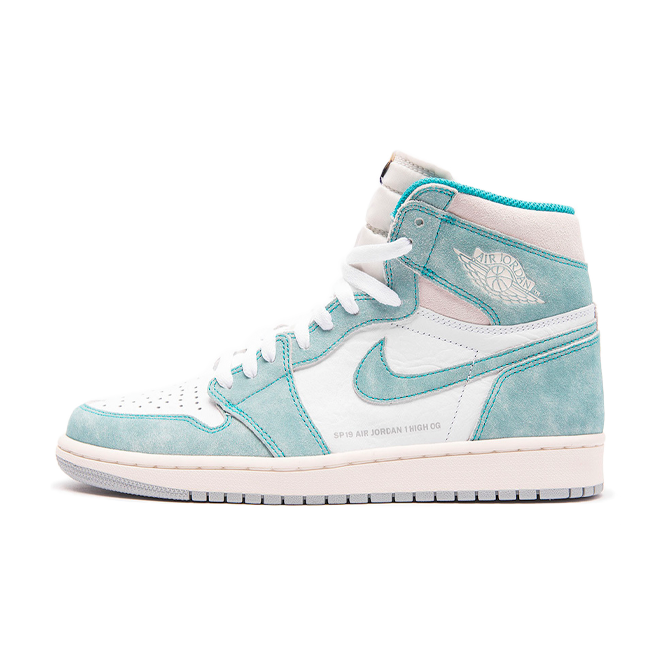 The Air Jordan 1 Retro High 'Hyper Royal' has a classic white base overlaid with multiple layers. The overlays that attract the most attention are made of suede in the colour 'Hyper Royal' and come in the special washed out look.
In addition, some details are kept in a neutral grey tone, such as the Swoosh's, the outsole and the entry. White laces and a white outsole complete the look:
The battle for the release!
Let's face it, we all want these kicks and it's certainly not going to be an easy task to get our hands on the Air Jordan 1 Retro High OG 'Hyper Royal'. But to make sure your chances are not too bad on Saturday, 17 April 2021, we have the most important information for you:
Either sign up for the many Raffles that you can find via the button, or set an alarm for shortly before 09:00 on Saturday. You can also find a list of all the shops here in our release calendar. Cost: €160. We're keeping our fingers crossed for you all!