On June 1, 2023, PUMA will release a new pack for the PUMA Slipstream BBall. This pack consists of three different colorways of the new Slipstream design. With their striking color schemes, these sneakers will definitely catch attention. In this article, you will find all the information about the new design and an overview of where you can score these sneakers.
PUMA Slipstream BBall pack - 393266-01 | 393266-03 | 393266-02
The iconic 80s basketball shoe from PUMA, the Slipstream, now has a modern twist: the Slipstream BBall. With bold lines, modernized details, and updated materials, this new design takes the iconic Slipstream to a higher level.
The Slipstream BBall pays homage to PUMA's rich basketball history. With its modern twist, the shoe retains the essence of the original silhouette while offering a contemporary and trendy look. This is especially evident in PUMA's signature Formstrip logo, which stands out on the shoe, adding extra dimension.
The colorways all feature a sleek white upper made of smooth leather, each with a different colorful accent: green, purple, and blue. Additionally, the sneakers are finished with a special logo on the tongue, honoring over 30 years of basketball within PUMA.
The redesigned heel of the Slipstream makes it a true eye-catcher. To accentuate the modern look even more, cuts have been made in the upper, revealing underlying colors.
Where to cop
The striking PUMA Slipstream BBall colorways will drop on June 1, 2023, precisely at 00:00 on the PUMA website. So, don't go to bed too early, before you know it, they'll sell out.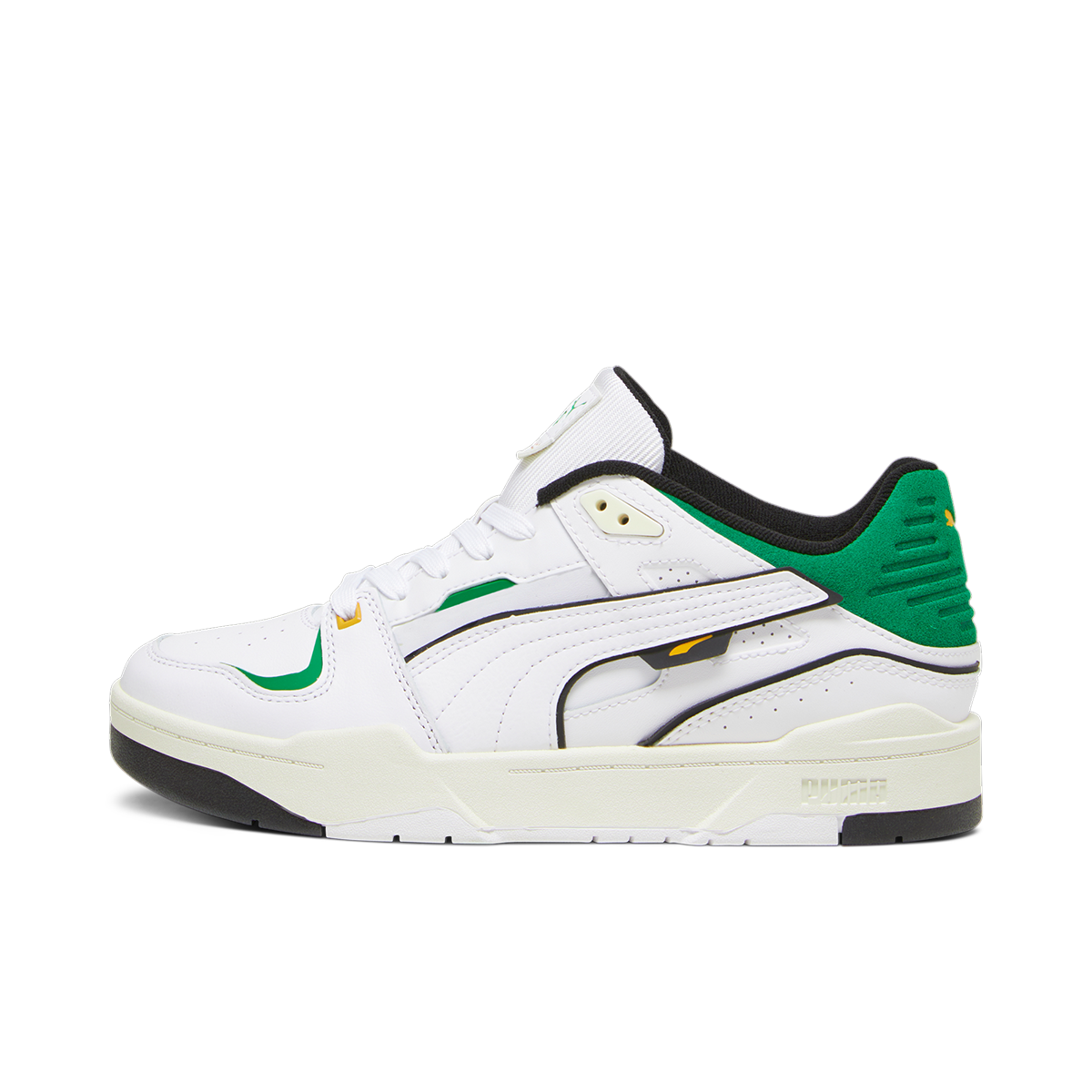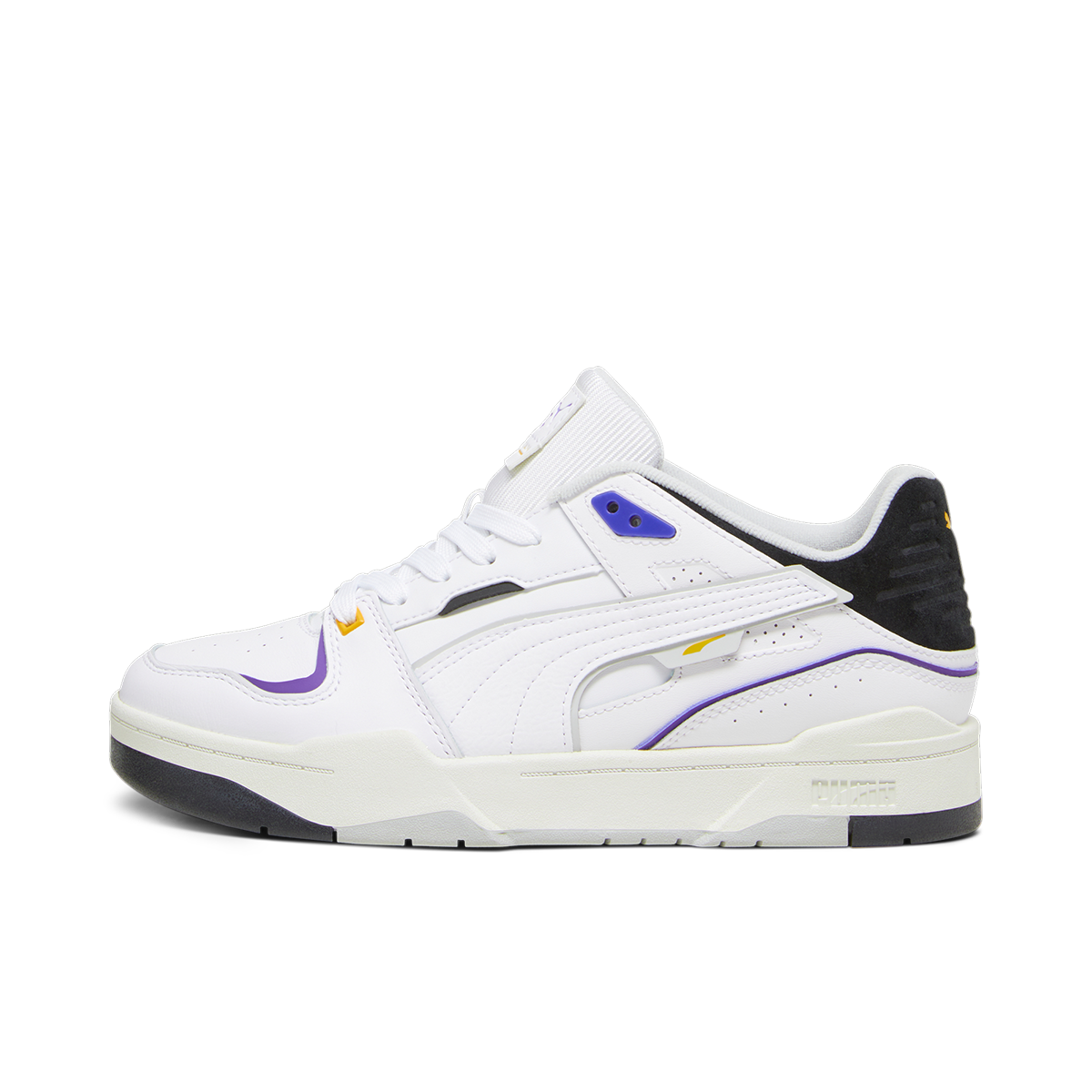 Check out the overview of all the stores where you can get the upcoming BBall. When you click on one of the buttons, you will be redirected to the website. Keep an eye on our release calendar for more information on future releases.