On 29 April Nike will release a new Air Force 1 low EMB. Recently Nike has been working hard to give the Air Force 1 model a new life with new colorways, different fabrics and themes. Today we take a closer look at the design of this new shoe. Read on below for more information.
New look Air Force 1 EMB
For this upcoming release, a few things have changed to the design of this Air Force 1 Low EMB, namely the fabrics and details. First, let's look at the use of colours on the new design.
Shades of black/white/grey have been used in a striking monochrome theme, complementing each other well. Nike uses various materials in a simple way. For example, the base is made of soft leather to create a clean look. For the rest, the back, heel and lace guard have a tricot-like material as design. This creates a more rugged-looking shoe. The same is done with the Swoosh, but in a different colour, showing diversity but completing the look of the sneaker.
A few more small details
On the tongue of this Air Force 1 a small detail has been added. This is the 'Nike Sports' tag. The tag refers back to the 'Snapback'. For the rest, the midsole itself is white and the outsole is silver/grey.
The Air Force 1 is a hugely popular sneaker. And since this EMB colorway is so clean, we expect you to have to be quick on 29 April 09:00 before they sell out. Check the button below to see which retailers you can score them at.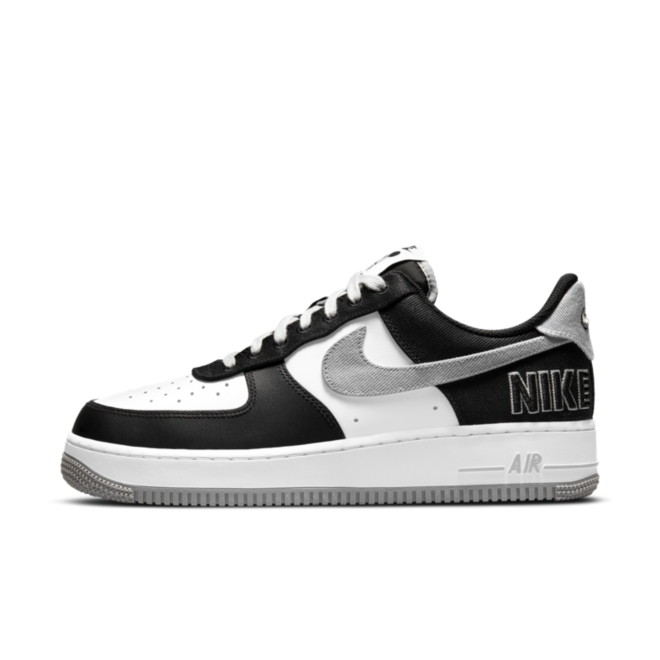 Do you want to be kept up to date with the latest releases and information on sneakers? Then keep an eye on our release calendar to check out all upcoming drops! You can also download our Sneakerjagers app to set reminders for upcoming faves!