A new sneaker from the adidas x The Simpsons collab has been announced. This time, the design is inspired by Flaming Moe's, the alcoholic beverage coined by Homer Simpson. Take a look at the first images of the fiery The Simpsons x adidas ZX 1000 'Flaming Moe's' here.
The Simpsons x adidas
adidas has entered into a collaboration with the American animated series The Simpsons. Last week, adidas launched a colorway inspired by the Krusty Burger, the famous fast food restaurant from the series. This colorway was shown on the adidas ZX 10000 C. Many details of the restaurant were incorporated in the design of the shoe. Among other things, the burger with sesame seeds and the green colour of the 'Krusty Clown' were recognizable.
The Simpsons x adidas ZX 1000 'Flaming Moe's' | H05790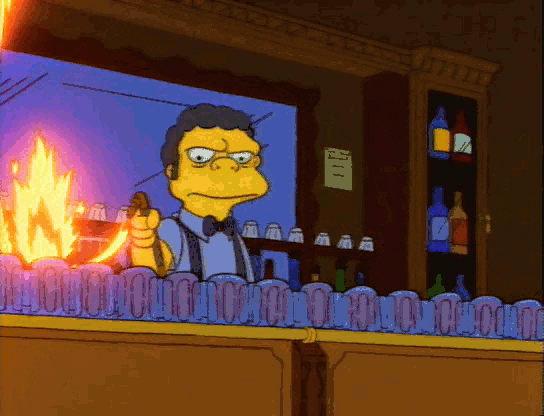 In this design, too, there is a lot of attention to detail. Almost every part of the shoe is inspired by the Flaming Moe. The drink has a purple colour and is lit so that a flame burns. The colours of this flame: purple, red, orange and yellow are also found on the adidas ZX 1000. Furthermore, all parts of the sneaker have a thick black outline, which fits well with the animation style of The Simpsons.
The base of the sneaker has been given the dark purple colour. The well-known adidas stripes are coloured red, just like the heel and details on the sole. Besides that, a lot of attention goes to the flame on the side of the shoe. The 'Flaming Moe's' logo on the tongue is also red and depicted in the style of The Simpsons. To finish it off, the adidas logo on the heel is coloured yellow, just like the flame. A nice detail is the real Flaming Moe's drink that is attached to the laces.
Are you a big Simpsons fan and do you have to have these shoes? Then keep an eye on our release calendar so you don't miss the exact release date! The shoes will have a retail price of £107.