Nike is celebrating this year with numerous sustainable kickz releases and here we have for you the Nike Air Vapormax 2020! If you want to know more about the kickz, continue reading, because the Kickz are dope! If you have already decided and want to cop these kickz right now, just click on the button below. Oh and before I forget, the kickz will be released on Thursday, 06.August 2020 at 9 am and for 224€ they are yours! Let's Go!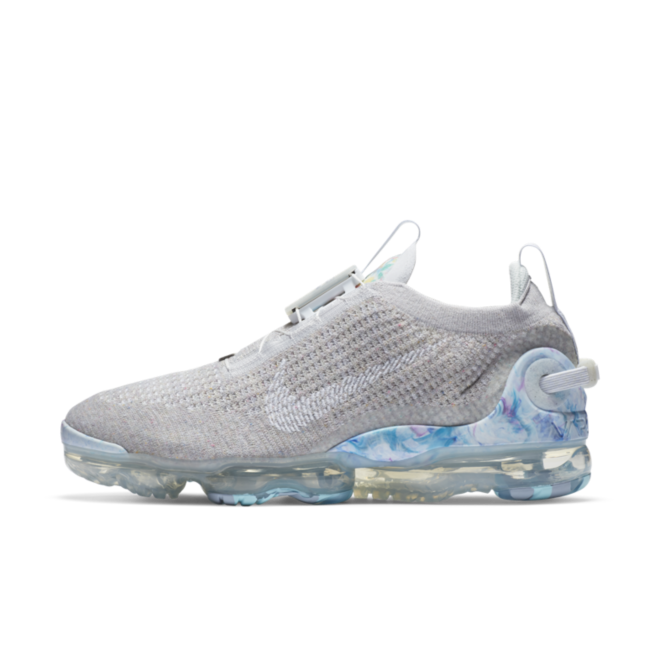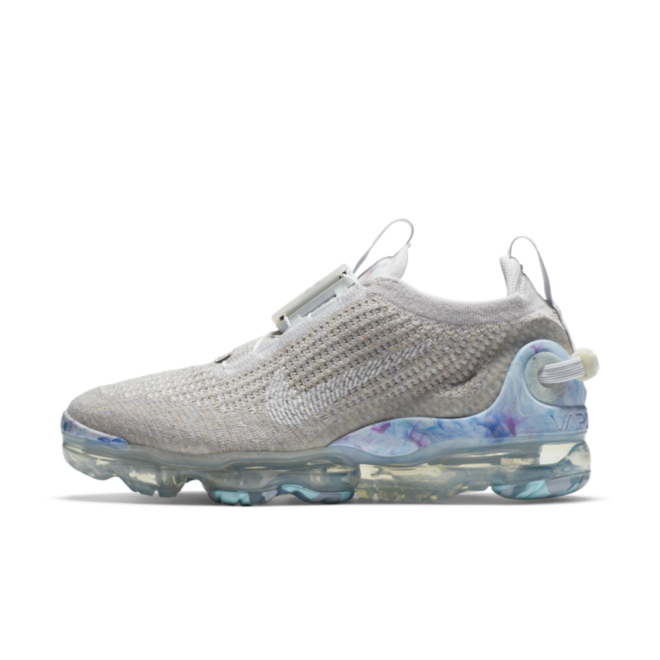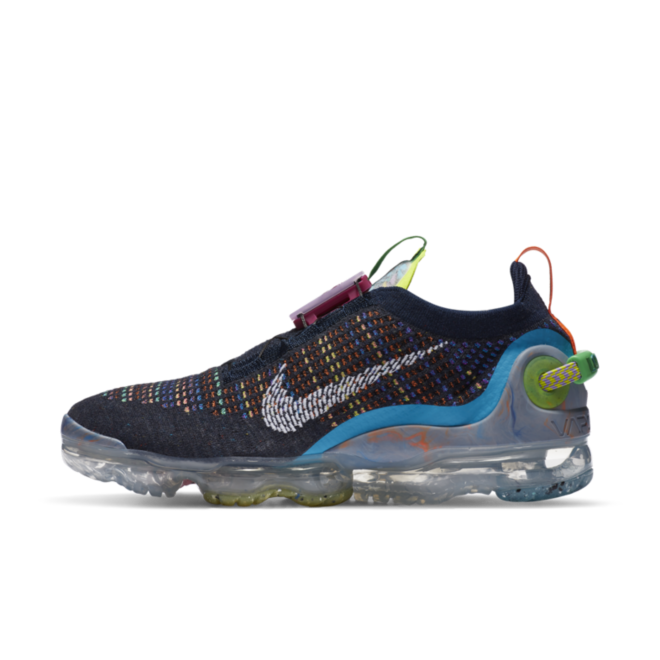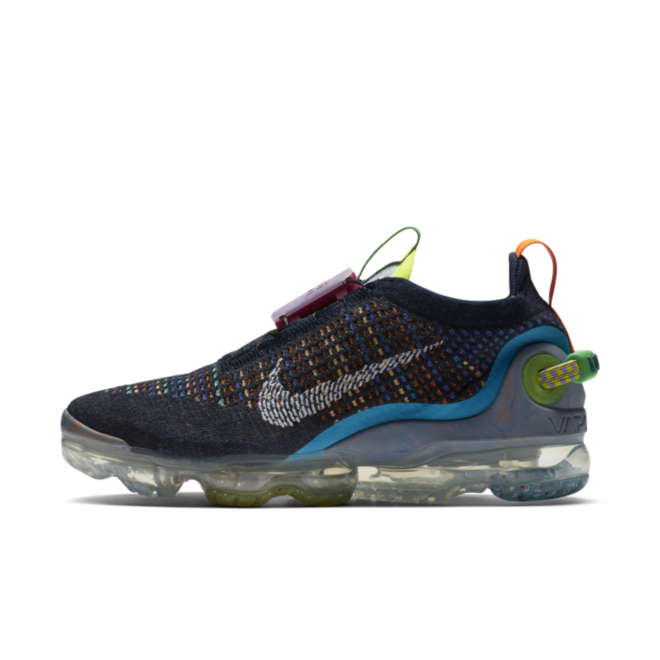 Die Nike Air Vapormax 2020!
On August 06th, 2020 as you have already seen above, you our beloved community will get 4 Air Vapormax 2020 Flyknit kickz. 2 in 'Summit White' and 2 in 'Deep Royal Blue' (Men & Women). There is also the Multi Color version. By the way pairs are available for men and women!
So what makes this Vapormax Flyknit 2020 so special? As you heard at the beginning, Nike is gradually bringing out sustainable models. The launch of this sustainable line was introduced with the 'Space Hippie Pack'! Let's stick with them, because the lacing system of these Vapormaxes are similar to the 'Space Hippie 03'.
As you have probably noticed or will soon see, the shoe has no laces. So how do you wear this shoe? On the back of the heel you will find a pull system (FlyEase) and you just pull it out like the power cord of a vacuum cleaner. And the shoe should be laced now. Besides this lacing system the shoe convinces with an sustainable upper! This consists of 50% recycled material and the sole of the VaporMax is made of up to 75% recycled TPU. The Pics to the Kickz can be found down below! Enjoy!