Cop or drop? That is the question! We ask you which sneakers you like best in our Release Calendar. Here you can choose! Cop or Drop! Once a week, in this blog post to be exact, we will present you the top 3 sneakers that are your favorites - 100% Cop! So let's goo!
100% Cop - your top 3 sneakers of the week
Let's get right to work on your third place this week! The Air Jordan 1 High Retro 'Japan' is quite nice and has a noble design. We are getting a grey Jordan 1 with shimmering elements!
Maybe you still remember the style! Because already in 2001 a Jordan 1 Retro Japan 'Grey' was released and super hyped! But at that time it was unfortunately only a Japan exclusive drop. Now we finally have the luck and we can buy this nice sneaker!
We think the style is awesome and Francis has of course already covered all the details. Maybe the style is also an alternative to the Jordan x Dior? Take a look! On 25.July 2020 at 09:00 am the sneaker will celebrate its release and will be available for 160€! The button will take you directly to a list of all retailers.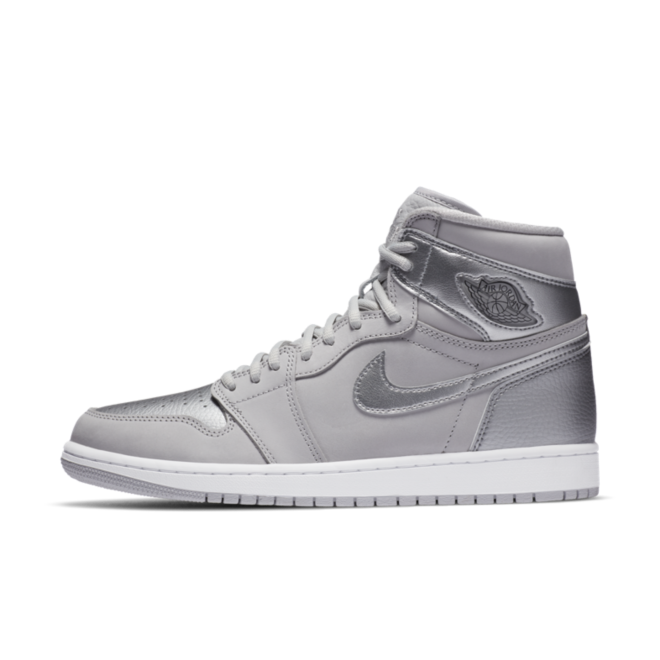 On your second place of the Top 3 Cop Sneakers it goes off in a completely different way! The Grateful Dead X Nike SB Dunk Low 'Yellow Bear' Collab comes in a very fancy look! The Nike SB Dunk Low Silhouette is totally hyped at the moment and celebrates one fresh Colorway after another!
Now this new collab joins them, because the style reminds of drawn bears that were featured on an album by the band Grateful Dead some time ago. Grateful Dead is a rock group from America, which strongly influenced the music and culture in the early 70s. There are three different sneakers in the style, but your favorite is the yellow one!
And it will be released on 24.July 2020 at 09:00 o'clock for 110€. Raffle registrations are already possible and with the button you get an overview of all Raffles you can register for.
Your highlight of the week
So I'm not surprised about your number 1 this week, because when it says Off-White somewhere, the style traditionally goes through the roof! And in this case, we have something very special for you girls: The new Off-White X Air Jordan 4 SP WMNS 'Sail!
The sneaker comes with a typical Off White character and in different beige shades. The famous Off-White Zip Tie, which is attached to the beige laces, is also a must. The Off-White x Air Jordan 4 SP WMNS 'Sail' releases on July 25th 2020 at 09:00 am! The sneaker will be available at a retail price of 200€.
Of course there are also some Raffles here, which Rebecca explains to you here again! You should definitely be quick, because this cool sneaker will not only please you!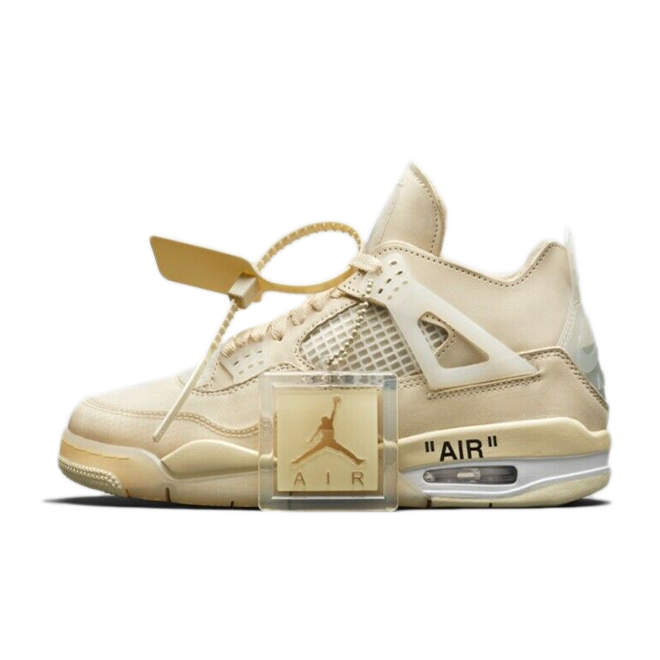 If you can't get enough of such fancy new kicks, then check our Release Calendar regularly! There we always have the newest and hottest styles for you, including a list of all retailers, raffles and all other info you need to buy your next favourite sneaker!