Cop or drop? That's the question here! Welcome to our new issue of your top cop sneaker selection of the week. You are important to us, dear community, and so is your opinion about the latest sneaker releases. In our release calendar you can vote for each sneaker: Thumbs up = cop, thumbs down = drop. And the sneakers that are at the top of your cop list will be presented to you once a week. In this case you can look forward to the three most coveted silhouettes of Nike! Have fun!
Your top cop sneaker selection at a glance
In third place, the most popular silhouette from Nike will start right away! The Air Force 1 is simply an icon that has given us so many special styles in its history - just wow!
Wow is also the new colorway, which you guys like as much as I do. A white upper is decorated here with a lot of colour! Besides pink overlays and a light green swoosh, the coloured blobs and the mottled style are a real eye-catcher!
This special style should not be missing in any Air Force collection! A sneaker that definitely makes a statement. If you want to know more about this style, have a look at Maurice blogpost. The Nike Air Force 1 'Black Tie-Dye' will celebrate its release this week, on September 4th 2020 at 09:00 am. The price starts at 100€ as usual. A list of all retailers we have here for you: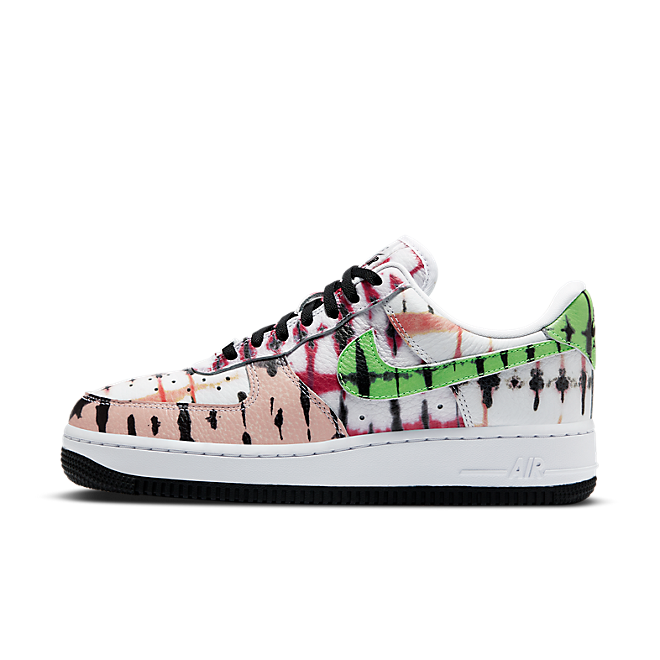 Also the Jordan Brand has been knocking out one hot drop after another lately. In second place this week is the new Air Jordan 1 High OG 'Bio Hack'. A really nice colorway in patchwork style adorns the legendary silhouette.
The style looks a bit like the Nike Dunk High x Undefeated from 2005, but if you want to take a closer look, Maurice here has a comparison for you and all the info about the new Jordan.
Special silhouette, special colours and also special materials make the look perfect here. Something different and still totally Jordan! This sneaker is also available this week, on September 4, 2020 at 09:00 am. Set yourself up for 160€ here!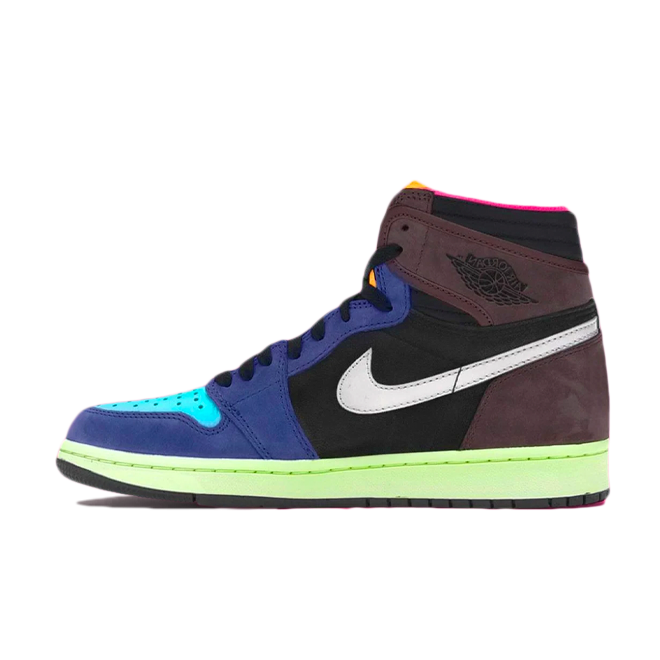 Your number 1
I was talking about Nike's most popular silhouette for the Air Force and legendary for the Jordan 1 and now I have a new Dunk Low in front of me… Before I run out of heroic words, I'd like to say: This currently absolutely hyped sneaker you have chosen on place 1! And that has two reasons: Because besides the silhouette, the colorway is absolutely iconic!
The new Nike SB Dunk Low J-Pack 'Chicago' comes in the OG colorway from the very first Air Jordan ! You think, Nike is doing everything right with their re-releases and the many special colorways on the Dunk Low silhouette and then they just go for it with this style! You want to know more about that? Then have a look here!
This absolute fire style is, unfortunately I almost have to say, already on the market today. Were you lucky and able to top this style? You can probably already guess it: The sneaker was sold out instantly. As soon as Nike or other retailers are planning a restock, you will find out in our Sneaker News.