Cop or drop? That is the question! Dear community, this blog post is all about you and your favorite styles of the week. How does that sound? ? Most of you probably already know the game here, but a short explanation can't hurt ?! Here's the thing: In our Release Calendar you can vote and make a decision for every sneaker: Cop or Drop? And once a week we will present you the sneakers that are at the top of your list. These are your top 3 cop sneakers of the week:
100% cop - your favorites at a glance
On your place 3 of the top cop sneakers of the week it starts directly with an eye-catching style. The Air Jordan 5 High 'Alternate Grape' revives the colorway of a bygone Jordan look and what comes around is really nice.
The colors remain the same as they were on the Air Jordan 5 'Grape'. But with our 'Alternative Grape' colorway the arrangement is completely different. The sneaker comes with a purple upper and accents in black, white and turquoise. And the Grape will continue to inspire us in the future, maybe even in the Bel Air look?
If you want to know what I mean by that and for more background information about the sneaker I can only recommend Kevin's blog post! Take a look. The Air Jordan 5 High 'Alternate Grape' will celebrate its release on July 7, 2020 at 09:00 am and will be available from €189. You can get a list of raffles and retailers here: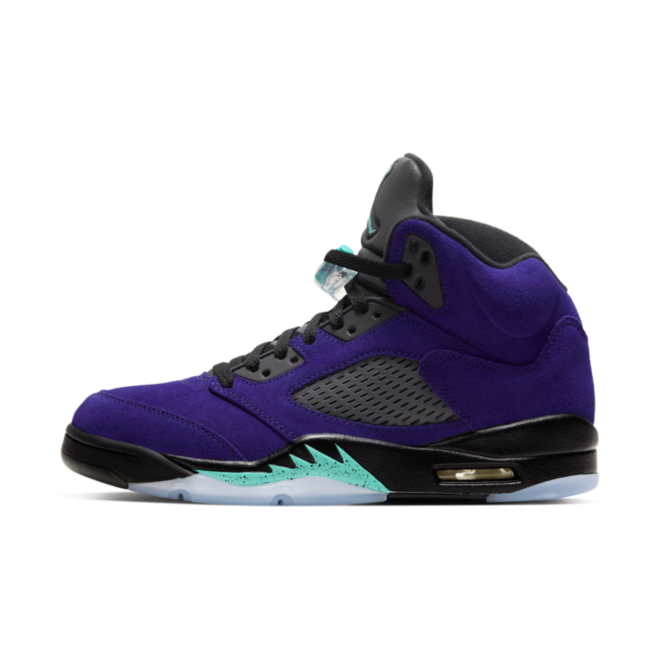 And there you go with your 2nd place, another nice style from Jordan, the Air Jordan 1 High Retro OG 'Smoke Grey'. Wow, Air Jordan is doing really well this week, nice! And also here we get a new edition of a classic colorway.
What does that mean exactly? We get an Air Jordan 1, whose silhouette alone has cult status of course, with grey suede overlays, on white leather upper. Plus black accents and an absolute highlight in red! Pretty nice thing I think, we are united dear community! In Le's blog post about the Jordan 1 'Smoke Grey' you will find out everything you need to know.
Those kickz will be launched on Saturday, July 11, 2020 at 09:00 am. You have to plan €150 for the price. Everything you need to know, you can find out here: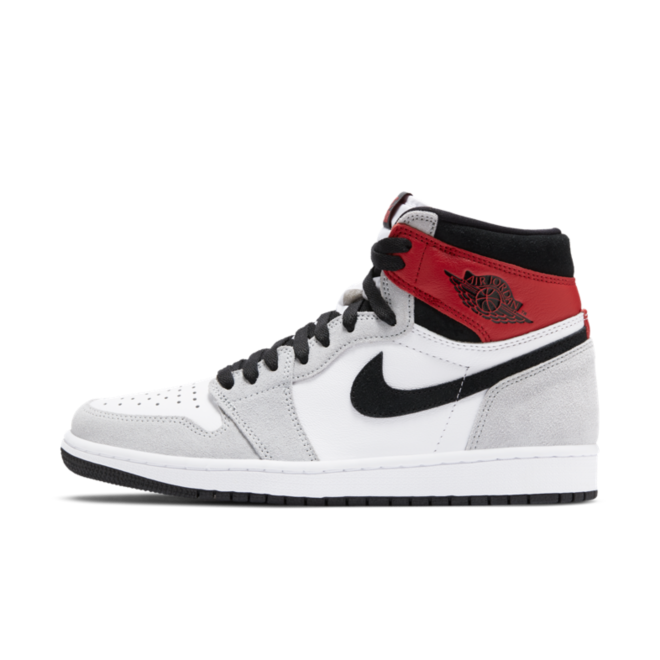 Your top cop sneaker of the week
The number one of your top cop sneakers of the week is the Nike Air Force 1 Shadow Pale Ivory. This is a style for us girls that we love and have been loving for some time now, because originally the sneaker was supposed to be released in January. So you had to vote for a long time and you did it diligently.
The Shadow, as you know, is a variation on Nike's legendary Air Force, which doubles all the key styling elements. What's also impressive about this new style are the colors. We get a light beige / dark white or more precisely: Ivory colored sneaker, which convinces with many cheerful colors. A look that catches the eye, but still doesn't exaggerate. Am I leaning too far out of the window when I say: A must-have for this summer? Convince yourself here!
The sneaker is already on the market since yesterday, July 6, 2020 and you can get it for €120. Provided, of course, that it is not sold out yet, we can't promise you that with this great look. But click on the button to get a list of all shops that sell the sneaker and it will be updated regularly! We keep our fingers crossed for you!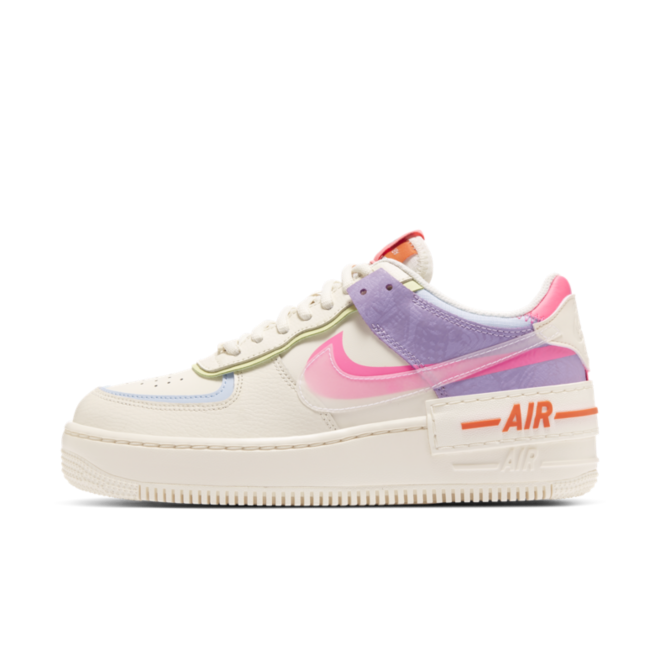 There you have picked out some really chic sneaker styles again, dear ones! Here you can visit our Release Calendar, where you can already vote for the next weeks! We are already curious what you like.
If you want to read more about the sneakers you like, I can only warmly recommend our Sneaker News! There you will find exciting information, great pictures, styling tips, sports news, our WMNS Club and much more! We are your platform for all around sneakers!