Cop or drop? That is the question! Wait, what? Dear community and those who would like to be: In our Release Calendar you can choose whether to cop or drop with all sneakers. This way you show us which styles you like and which you don't like. And once a week, namely in this blog post, we'll show you what you're celebrating the most, why you're right and where you can get the sneakers! How does that sound? Let's go!
100% cop - the top sneakers of our community
On your third place is a new sneaker that brings a story. The Quai 54 x Air Jordan 6 '2020' is this year's sneaker for the street tournament Quai 54, which should have been held in Paris. Air Jordan traditionally sponsors this tournament and even if the sports weekend can't start as usual, we get a badass sneaker.
The colorway on the Jordan 6 silhouette is the special thing here. We get a sail upper with brown highlights and a brown/beige/orange pattern we have never seen before! Of course neither the Quai 54 logo nor the jumpman should be missing.
If you want to learn more about the style, its history and the tournament, check out Kevin's blog posts in our Sneaker News later this week. The Quai 54 x Air Jordan 6 '2020' will be released on July 4, 2020 at 09:00 am and will be available in all sizes for €190.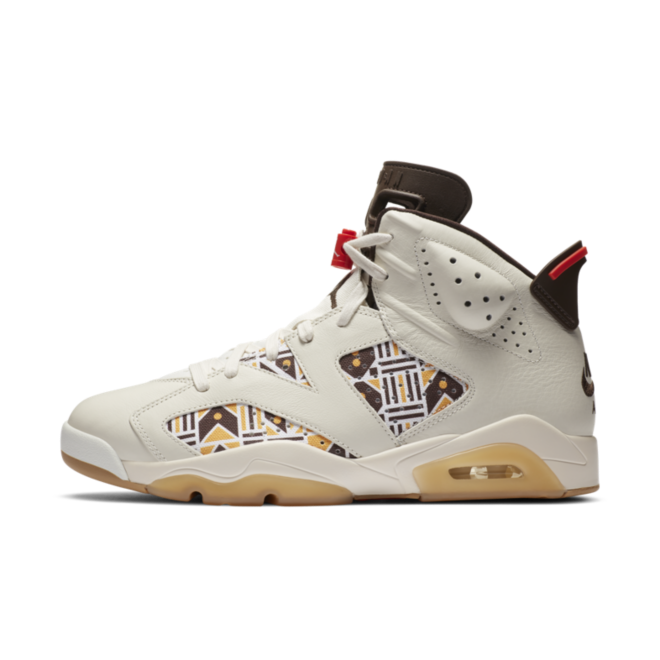 That's your 2nd place!
Don't be surprised, dear community, your place 2 and also the number 1 'come from a stable', as we say in the village ?! But one thing at a time! The silver medal this week goes to the UNDEFEATED x Nike Air Max 90 'White & Blue'. The silhouette of the Air Max 90 is celebrating its 30th birthday this year and we have been celebrating its awesome style for years!
UNDEFEATED and Nike have dedicated themselves to this legendary silhouette many times in the past and that's why we already know the style. And apparently, like us, you still like it a lot. This sneaker comes with a white leather upper and light blue accents.
This style is expected to be released tomorrow, July 1, 2020 at 09:00 am. But this is not confirmed yet. But don't worry, we will keep you informed! Nevertheless we didn't want to deprive you of the chic look. You can buy the good piece when it's time, for €150!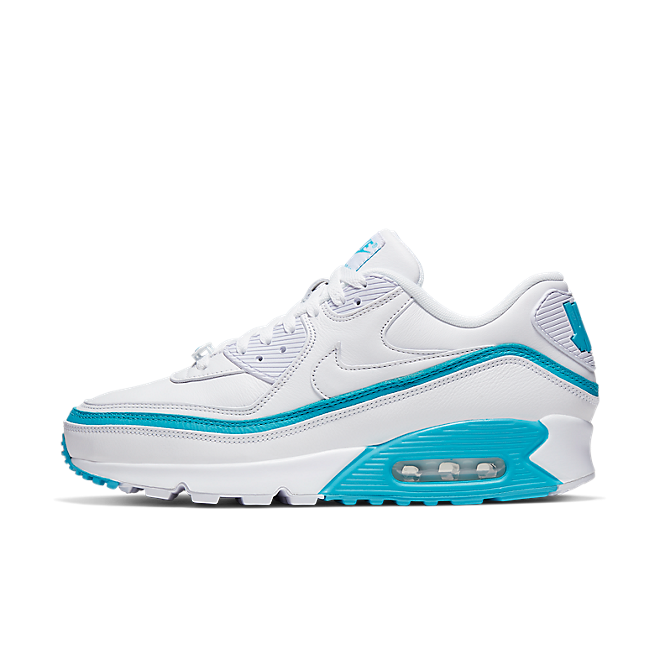 Place no. 1 - this is your highlight
So, I warned you, now we get the next style of UNDEFEATED x Nike. Here the AM90 is kept in black, but the blue accents remain the same. So you can decide if you want to go light or dark and get a super nice look in both cases.
The frame around the Air window, the UNDEFEATED logo on the heel tab, the toe of the shoe and a stripe around the sneaker that beautifully emphasizes the silhouette, come with the sneakers in the light blue. For the lace tag we get the UNDEFEATED logo again - nice!
We have to wait a few days longer for the look, but on July 4, 2020 at 09:00 am it should be ready! Also here are changes reserved, dear community! As usual, you have to plan €150 for this. Click on the button or the picture to get to the sneaker as usual and see which retailers sell it.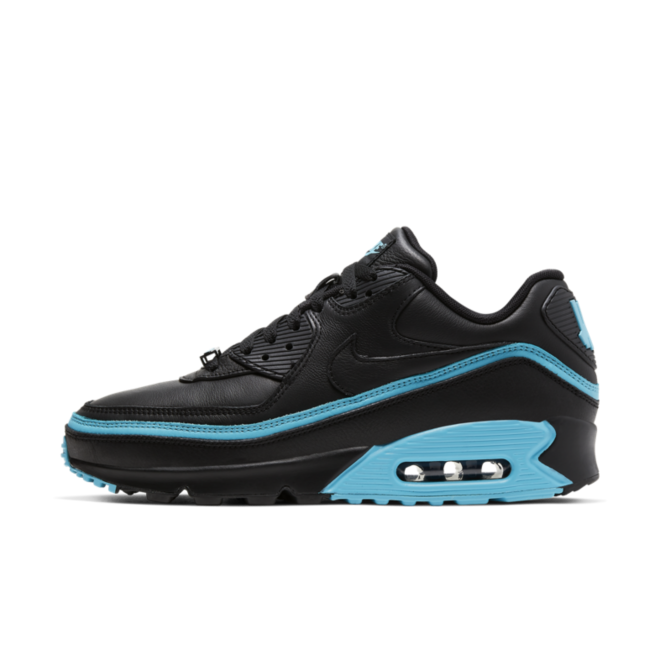 That's it again! Your top cop sneakers, dear community. We would be happy if you keep voting in our Release Calendar. For example, I can tell you already, in the next few weeks it will be worth it, especially considering the styles that await us.
All important information about your favorite sneakers, the latest collabs, style inspirations, sports, our WMNS Club and the best sneaker news you can find here! We would be happy if you check back regularly!