Cop or drop? That is the question! Welcome to the top 3 cop sneaker selection of our community. What does that mean? Very simple. In our Release Calendar everyone can choose from any sneaker: 'Cop' or 'Drop', so give it or no thanks! Every week you, our community, diligently choose your favorite sneakers that are new on the market. And we will present this selection to you regularly.
100% cop - these are your 3 top sneakers
Let's start as usual with third place. It's wild this week. The Air Jordan 3 'Animal Instinct 2.0' will be released this week at END. in raffle and next week at Nike. Click on the button to get all information about the purchase.
What makes the sneaker so special? His different animal prints on the upper. The silhouette of the Jordan 3 comes in black, with highlights as different animal prints and also one or the other colored element.
What the wild look is all about, Le tells you in his blog about the sneaker. If you want to secure the Jordan, you can register here for the raffle at END. There the sneaker will be available on May 30, 2020 at 09:00 am from €225 if you are lucky.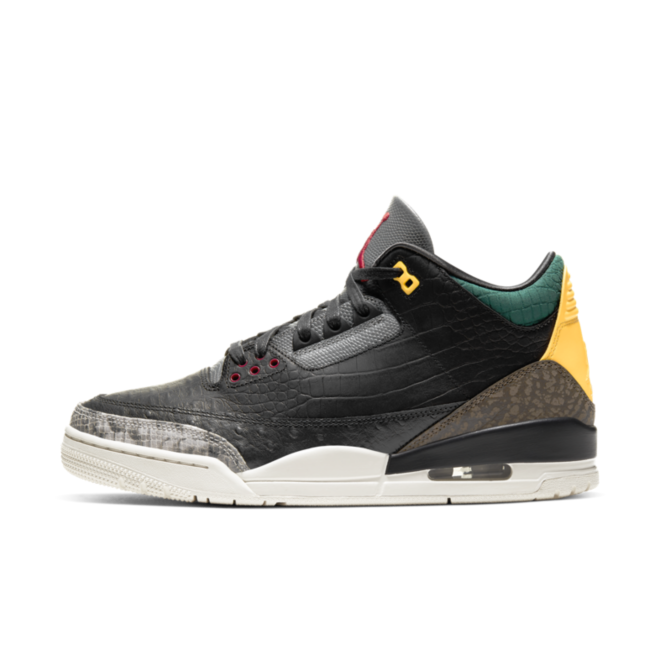 Second place went to a sneaker that we have been waiting for a long time. The release of the Travis Scott X Nike Air Max 270 React 'Cactus Trails' has been postponed for a few times, but now it's finally here and it was definitely worth the wait! Because the 270 in Travis look is really something else, how could it be otherwise, it's just something special.
The sneaker comes in a certain used look. Washed-out colors, special materials and a special lacing system. Also the handwriting of Travis is clear of course! But enough of the long speech, have a look at the blog about the Travis Scott X Nike Air Max 270 React 'Cactus Trails' to learn more about the style!
The sneaker will be released on May 29, 2020 at 10:00 am and is then available for €170. For a list of all retailers and raffle registrations, click on the button or the picture! We can only recommend quick registration, because this sneaker is very popular!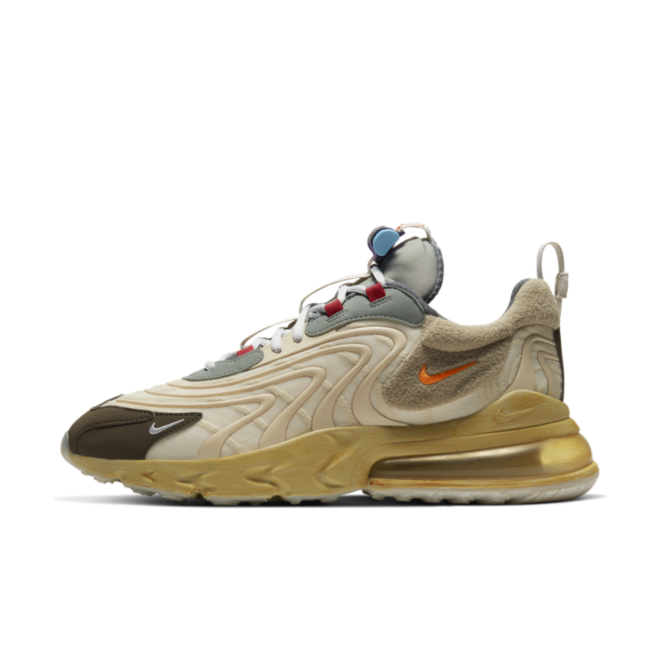 This is your number one
On the first place, how could it be different, a real superstar awaits us! But unfortunately it's no surprise, because also last week the Ben & Jerry's x Nike SB Dunk Low 'Chunky Dunky' made it to your first place. But this week the sneaker will be released on Nike and we don't want to leave that unmentioned!
Because if you didn't stand a chance in the raffles before, maybe now it's yours! The sneaker actually comes in a Ben & Jerry's look. The upper is inspired by the ice packs and the Swoosh comes in yellow, in a style that runs a little bit like a scoop of ice cream. Yummy! And pretty cool. But the highlight is yet to come. Because in addition there are overlays in cowhide look.
A super nice style, which you can treat yourself to with a lot of luck from today (!) May 26, 2020 for €100! The Nike SB Dunk Low 'Chunky Dunky' was already released so the question is. Could you cop a pair? If you want to know more about the sneaker, Carla has all the information about Ben & Jerry's x Nike SB Dunk Low in her blog.