Kanye West and adidas are known for their high-profile collabs. In 2021, adidas Yeezy is making some changes. The brand offers us a completely redesigned Yeezy Boost 350 v2, as well as the new colorway 'Mono Ice'.
Mono Pack
It seems there will be no third version of the Yeezy Boost 350. The brand is still satisfied with the second model, but for the Yeezy lovers, there is another surprise. Compared to the previously released Yeezy Boost 350s, this new Yeezy gets an extra interesting look. Four new versions will be released under the name YEEZY 350 'Mono Pack'. The collection consists of the colorways Mono Ice, Mono Clay, Mono Mist, and Mono Light. The name mono comes from the word monochrome, which means using different shades of just one colour, as you can see below.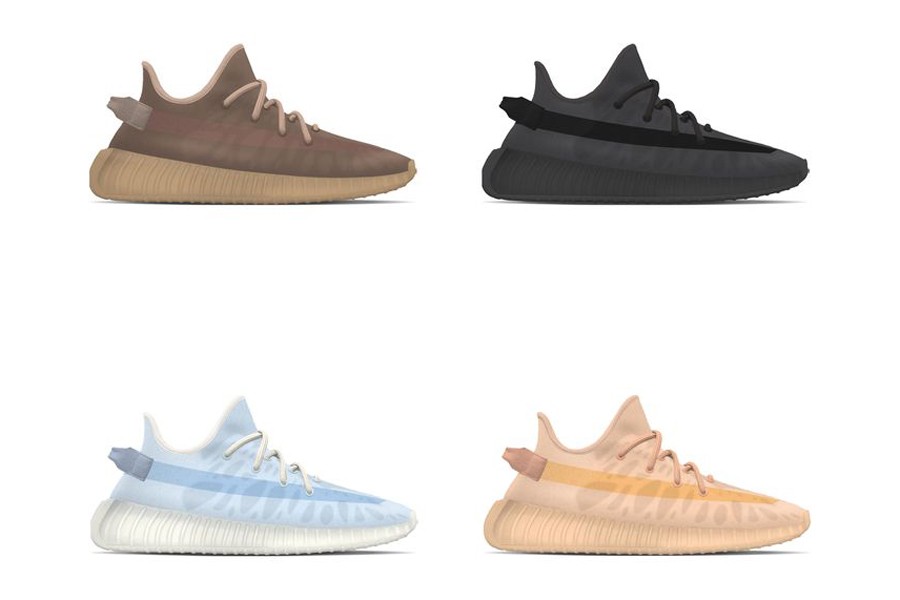 Mono Ice details
The Yeezy Boost 350 v2 adds the new colorway 'Mono Ice' to their 'mono pack' collection. A light, aqua blue colour covers most of the upper. The silhouettes have a semi-transparent upper. The fabric used this time is not Primeknit, but mesh. This makes the grey rib-like shapes found on the layer below stand out better and creates a strong visual contrast. Furthermore, the interior, laces and sole are covered in white neutral tones.
Release Info
The adidas Yeezy Boost 350 v2 'Mono Ice' will be released on June 21, 2021, via adidas and selected retailers. We'll keep you updated on this and other cool releases via our news page and release calendar!