In March 2021, Yeezy dropped perhaps its most controversial model to date: the 450. That Yeezy has unique models is undeniable. There is often a huge hype when Kanye West releases a new pair with his brand. Most models are sold out within minutes. However, the adidas Yeezy 450 dropped last month in a light colourway and the latest model brought many surprised reactions. But Yeezy doesn't seem to care, as a darker version is on its way. Check out the first images of the adidas Yeezy 450 'Dark Slate Utility'.
adidas Yeezy 450 'Dark Slate Utility'
Yeezy Mafia shared on Instagram these images of the latest 450 model. The 'Dark Slate Utility' colorway has been made completely black. The striking foam sole seems to have been given a matte finish and the woven upper seems to have been made a shade lighter.
adidas Yeezy 450
The adidas Yeezy 450 dropped first in the 'Cloud White' colorway. The model is perhaps one of Yeezy's most unique designs to date. The design consists of a distinctive foam sole that has several 'protrusions' around the upper. The upper is made of a soft woven material that fits snugly around the foot. After the first images of this shoe, the model was compared to numerous objects. It made people think of clouds, something extraterrestrial or, for example, gyoza.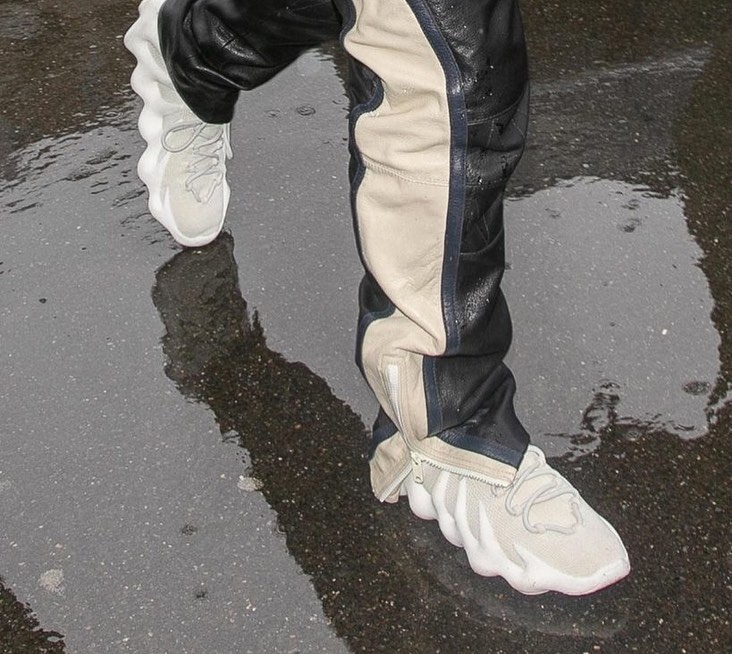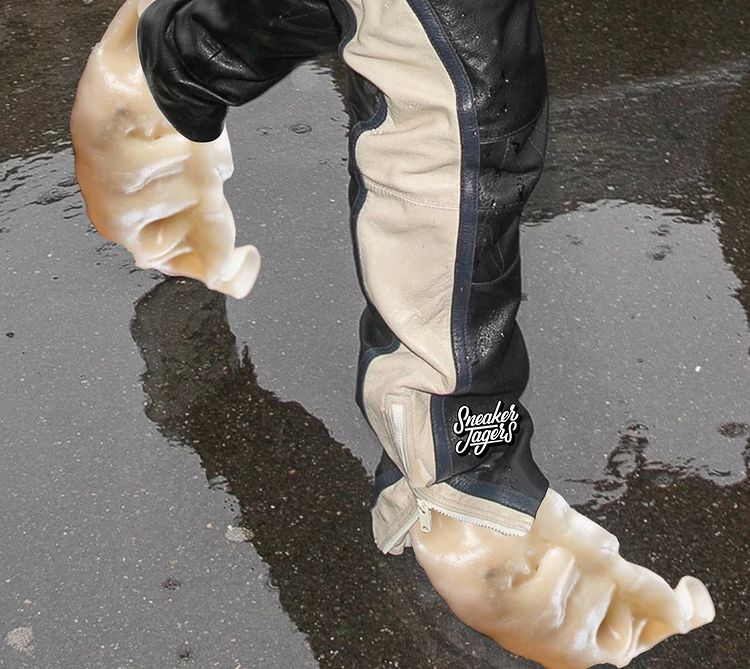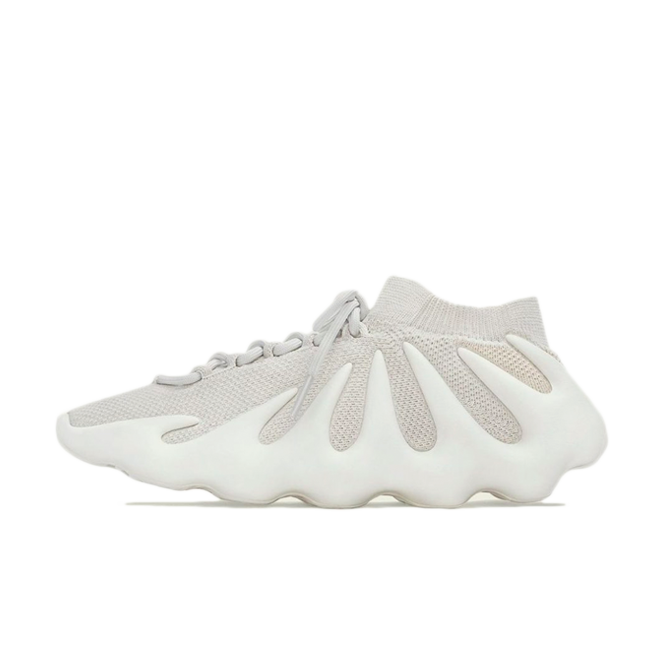 What does the adidas Yeezy 450 remind you of? And will you try to buy the black Yeezy 450 'Dark Slate Utility'? An exact release date has not been announced by adidas yet, so it remains to be seen when the pair would drop. Keep checking our Instagram channels (@sneakerjagers & @sneakerjagers_wmns) if you want to stay up to date with the latest sneaker news!