Our Sneakerjagers Jogging Guide should be all about the right shoe, enough motivation, a training plan, power snacks and the perfect jogging outfit. Friend or foe? I always can't decide when I look at my jogging shoes, which of course are emblematic of my torment while running.
Every now and then I really ask myself whether I am a runner or whether I should perhaps look for another leisure sport. Oh yes, and even though sneakers are the reincarnation of my inner conflict, you can do some things right and some things wrong with them. That's why today I'm talking about my love-hate relationship with jogging and everything that goes with it.
The right jogging shoes
I've already said that I believe the whole endeavour stands and falls with the right shoe. I used to have my first Ultraboost from adidas, but now I run in a HOKA shoe. Of course, you also know the brands New Balance and ASICS as pioneers of running, as well as Nike.
When buying a running shoe, you need to consider the following:
Cushioning: It should be balanced, the shoe absorbs impacts well when running.
Stability: You should have a good grip in the shoe.
Lightness: The less weight you have to carry around on your feet, the better. Because the weight on your feet is 10 times more strenuous than the weight on your back.
Comfort: Clearly, the shoe should not pinch you anywhere and should fit well.
ASICS Gel 1090
The ASICS GEL-1090 was first released in 2003 and features the brand's signature design details. The shoe is the epitome of speed, as it was inspired by the lines of a motorbike. The GEL damping supports you with its comfort while running.
ON Cloudflyer
The shoe focuses on cushioning and thanks to the 'Helion' foam in the midsole, it is more responsive, lighter and therefore also softer. It is also more stable at the heel thanks to the reworked heel cap. The Cloudflyer is suitable for wide feet and athletes with a higher weight, especially rearfoot runners.
adidas Ultraboost 21
The new adidas Ultraboost convinces with a good fit and of course the Ultraboost sole, which has 6% more cushioning than its predecessor. Therefore, the weight has increased a little, but this is hardly noticeable when running. The new LEP torsion gives the forefoot more dynamics through preload, while the midfoot saddle promises more support. The shoe feels slightly smaller (and narrower) thanks to the new upper material. For even more info on the new Ultraboost 21, click here.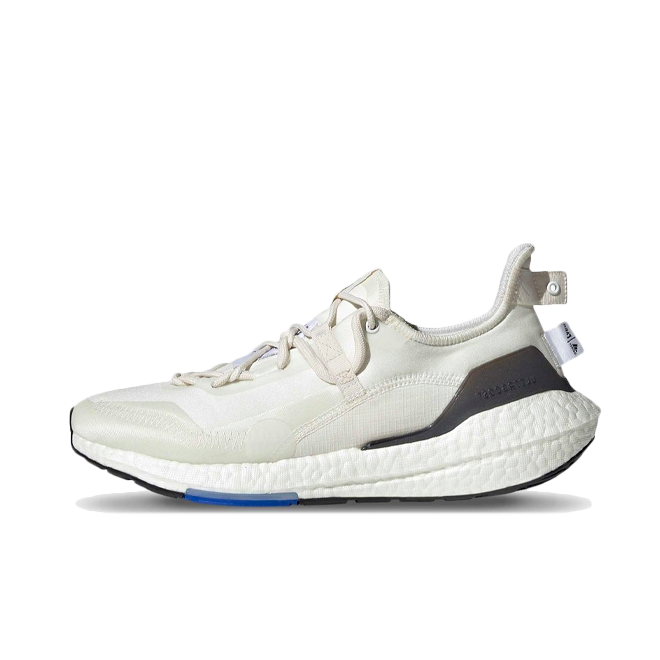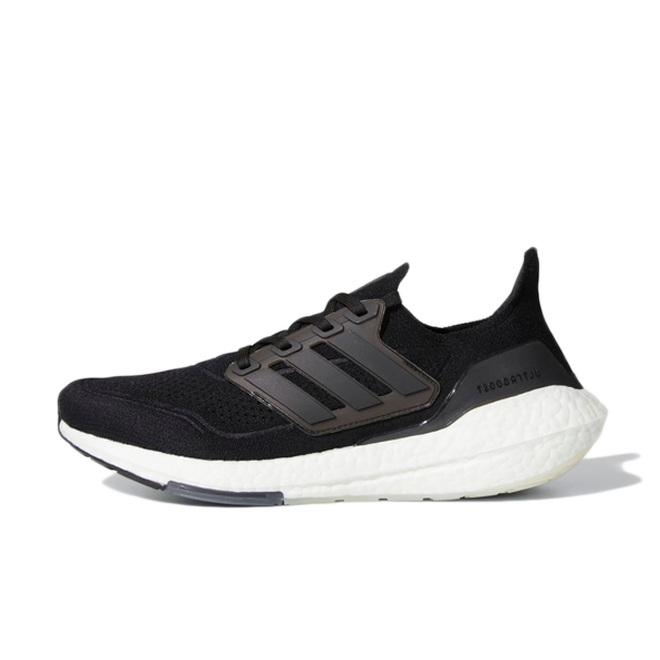 New Balance Fresh Foam
The New Balance Fresh Foam is a successful combination of cushioning, flexibility and stability. The shoe is right for all types of runners, although for heavier runners the New Balance 1080 is recommended. The knit upper fits snugly on the forefoot and with the lacing it can also be adapted well to narrow feet.
Sneakerjagers Jogging Training Plan for 10km
How are you motivated? Do you need more pressure or do you hate it? I, at least, need a plan and structure to help me push myself to run 10 kilometres. So I thought I'd share this with you. So you can download the Sneakerjagers 10km training plan for free here below!
In twelve weeks, you can run almost half a half marathon with it 😉. That's something! Let me say though, I started already and took a little 'break' in the middle for a few weeks. 🤓 Sometimes you have to pick yourself up and sometimes a bit of life gets in the way that wants to be lived - also good!
Good to know: Summer running
It's quite obvious that we sweat more in the summer with the hotter temperatures. It's bad enough without additional physical exertion 😏 Our bodies produce sweat to cool us down and that's individual to each person. Accordingly, you all need different amounts of fluid.
Tip: Weigh yourself before and then after exercise to find out your fluid consumption.
Please remember to put on sunscreen when you run. Even if you are as fast as lightning, the sun is a constant danger to your skin and ultimately to your health. The best thing is to put a cap on top and off you go.
More motivation through the perfect look
What makes running easier? When you don't have to throw on the old, long-sorted-out shirt from gym class at school, but wear new, dynamic sportswear. Here we go:
While former running shoes are becoming lifestyle sneakers, the true sports kicks are getting more and more futuristic looks and elements. Have you already seen the Nike Air Zoom Alphafly NEXT% Eliud for a mere €300, with which Eliud Kipchoges ran his record?
When you think about when and how it all started… For example, with the Reebok Pyro from 1992, which today only matches the retro nylon tracksuit. Today's Reebok Pyro are an exact reissue of the original, including the comfortable Hexalite cushioning. The old-school 'Running Man' graphic then also provides a true-to-the-original running feel.