Dua Lipa and PUMA are back with a second drop of the 'Flutur' collection. The new items are inspired by rave culture. This is reflected in the vibrant hues, holographic details and retro silhouettes. We give you an introduction to the collection below, which will drop on 14 July 2022 on PUMA's website.
The pop icon and PUMA will be releasing over 30 items. Among them are several sneakers, such as the Mayze, Mayze Boot and Mayze Metallic. The artist will also release a brand new model called: the CELL Dome King. What stands out about this sneaker is that it contains sporty elements, which refers to a vintage football shoe.
The typical PUMA aesthetic is reflected in the three Mayze sneakers, which are also inspired by the style from the 90s. Just like the clothing of the collection, where mostly poppy colours like pink, purple and orange are used.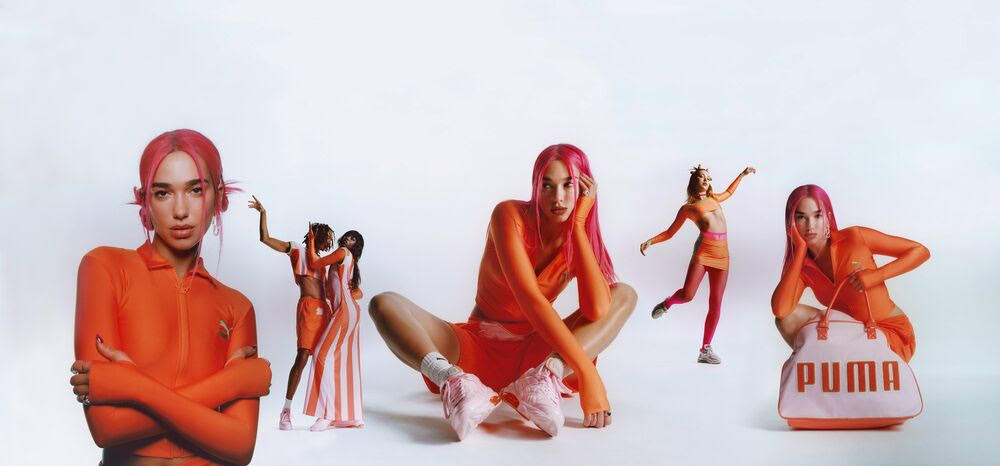 The collection is re-centred around Dua's butterfly logo, which is inspired by vintage rave flyers and represents a new beginning.
Dua Lipa says about the butterfly: "The butterfly represents transition, metamorphosis, and new beginnings. I felt like in the beginning, when I first started working on drop one, the butterfly already had a lot of meaning for me. Now, going into the second drop, that meaning has just solidified itself and become even more important in my life. It feels like everything progressed and manifested itself in that way."
On 14 July 2022 at 09:00AM, the PUMA x DUA LIPA 'Flutur' collection will be released. The items will be available on PUMA's website! Check out the items from the second drop below!