[Update: June 22] 'Scooby-Dooby-Doo, where are you?' Dear community, finally! Tomorrow is the day! Because then you can cop the Scooby-Doo x Converse collaboration! To find out where the kickz drop just click on the button down below! Let's go!
[Update: June 15th] Actually, the pairs should drop tomorrow. But the Scooby-Doo x Converse Collabo is postponed and are going to release on 23 June 2020 at 00:00 o'clock! One pair will cost you about 100€. Just click on the button down below to see where you can cop them!
The Scooby-Doo x Converse drops now on June 23, 2020! You can cop a pair at midnight and for €99! But wait?! Where is Scooby? As you could see on the thumbnail, all Scooby Doo characters are on the shoe! We have linked the two pairs from the collection below! If you have already informed yourselves beforehand, then click on the button down below! And for those of you who stay here! Enjoy this blog post full of memories!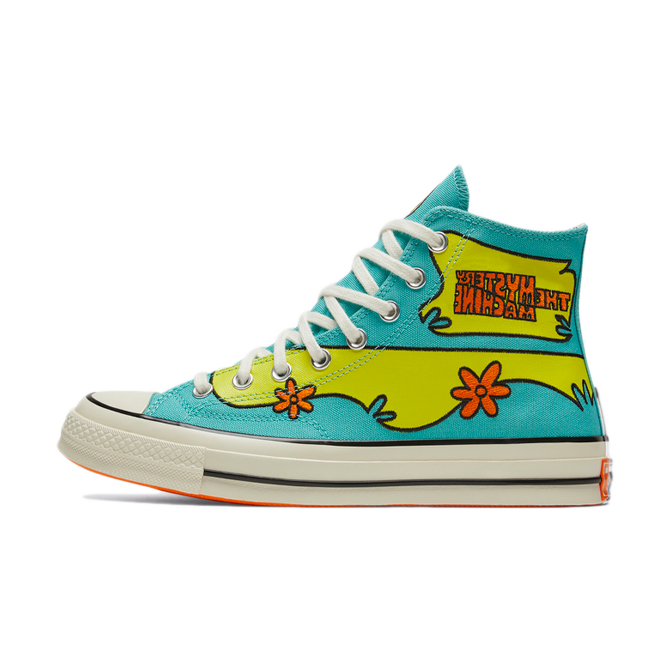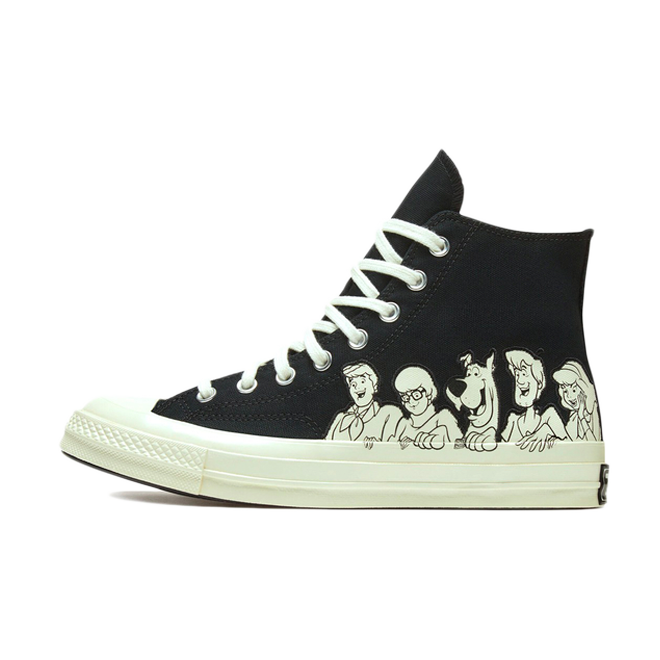 'Hey Scooby Dooby Do - where are you?'
Dear community before we start this blog post, do you also have the Scooby Doo song in your head? If you can't remember the song, we have linked the intro song for you down below!
That brings back memories. Those were the days when you turned on the good old TV and waited patiently for the series! But how was it for you dear community?
But enough talking and to the 'Converse Pack'! As you have already read at the beginning it consists of two pairs! To one of them we have the 'Sulfur Spring'.
The inspiration for this colorway was the good old Scooby Doo van! If you are wondering what it looks like, we have marked the vehicle for you below! The colors were taken over from the truck 1:1! Also on the Converse Chuck Taylor is the 'The Mystery Machine' branding! The designers did not even leave out the flowers! Just nice kickz for a great price!
The second colorway is a black 'Chuck Taylor All Star '70 HI' with the Scooby Doo characters on the side! A really minimalistic sneaker for every Scooby Dooby Doo fan! The All-Star logo has been left out completely. This leaves more space on the Converse Chuck Taylor for the Scooby Dooby Doo characters!
IG Scooby post!
On the official Instagram channel of Scooby Doo, Scooby, or rather the team behind the dog, has posted an IG post about the collab! You have probably already seen the post in the thumbnail, but here down below you can watch the whole video! All you have to do is click on the IG post below!
That's it from the blog post about the Scooby-Doo x Converse collaboration! If you are looking for more sneaker related content, take a look at our Newsblog!