Whether you're a football fan or player, the Nike Football sale promotion is sure to have the one or other product you've always wanted. And now you have the possibility to save on your favorite products. The Nike Football sale ONLY lasts 72 hours - so it's worth it to be quick! Starting at June 12, 2020 at 09:00 am and ending June 11, 2020, 11:00 am. But what can you save on? You can save up to 60% on football styles and training equipment for men, women and children. A Nike promotion code is not necessary for this. Have a look at Nike Football in the Nike online shop:
You notice, the time of the season sales has finally come again! It's not 'Black Friday' yet, but who needs it when you can find all the cool offers in our Newsblog? We've made a small preselection of the Nike sales for you - feel free to check it out and get inspired! ⚽ ❤️
Nike Phantom Vision 2 Elite Dynamic Fit FG
The Phantom Vision is probably one of the most popular shoes among footballers at the moment. This colorway is what I like best, because the red/pink in combination with the metallic silver is a real eye-catcher - and in my opinion, these must be football shoes! Where are the laces? Well under the upper, that's why you can call them ghost laces. This is for much more precision when shooting! Here I show you the gem: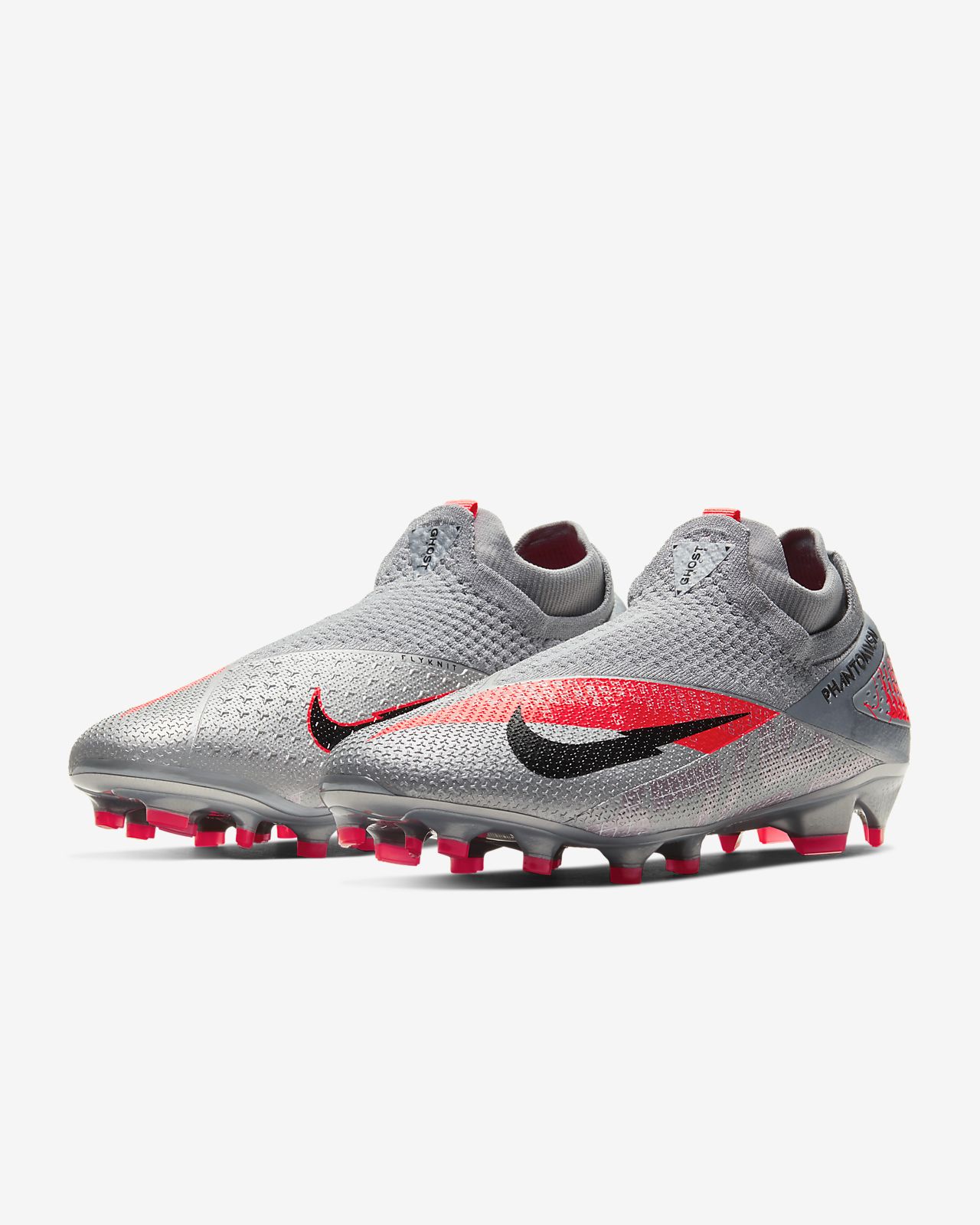 Have you ever given away Nike gift cards? This is one of the best gifts you can give a footballer! Just enter the Nike voucher code online and you'll have a new football shoe or equipment. Here you can find the gift cards. A 50 Euro Nike gift card is sometimes worth more than you think.
Nike Mercurial Superfly 7 Pro MDS FG
The Mercurial has been very popular for years. A must-have, especially for narrow feet! Meanwhile it is available in a wide variety of colors. This one I find especially nice for women. But which football shoe is available for which type of player? You can find out here in Maren's blog post. What do you think about football shoes with socks? Unnecessary or super comfortable?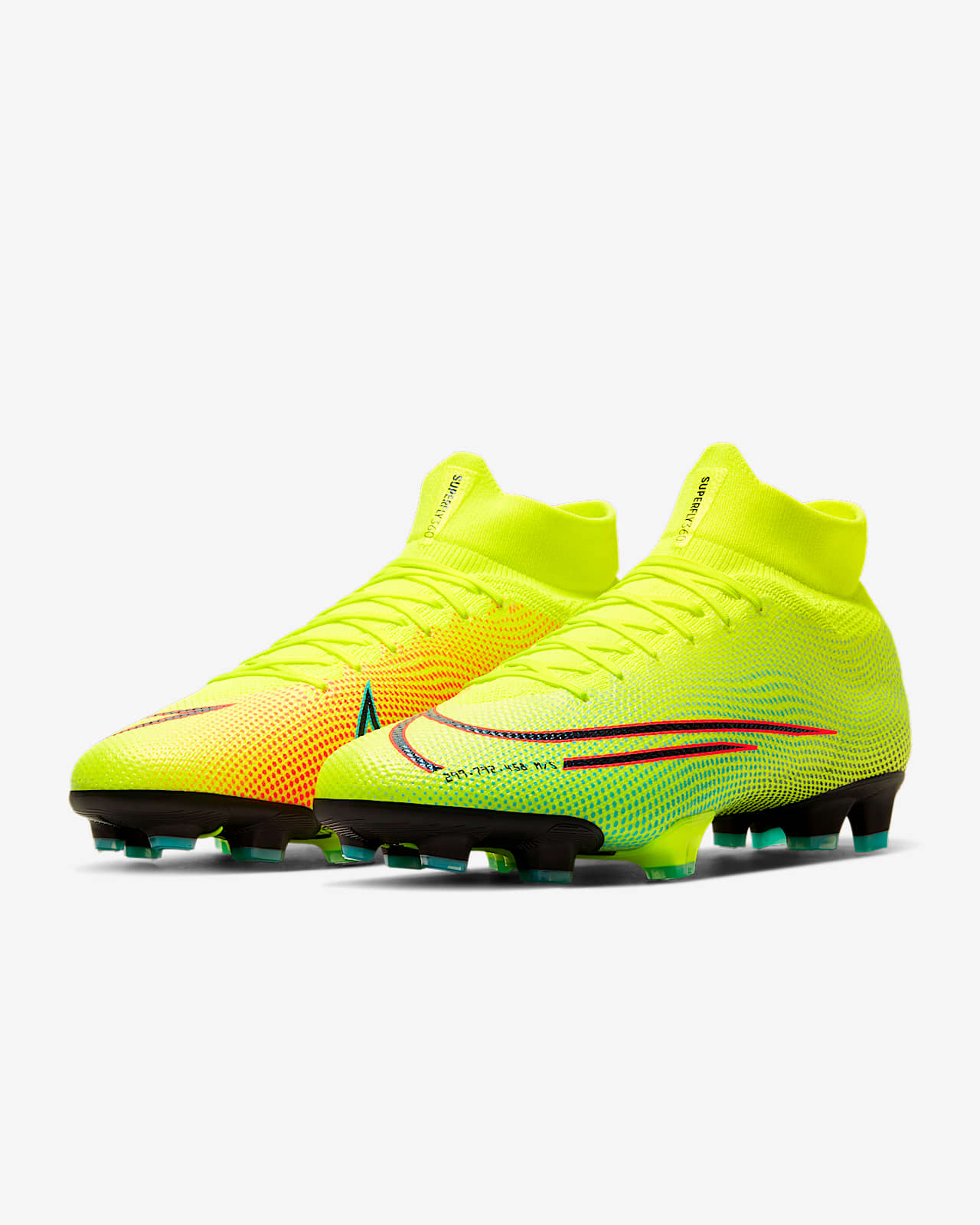 Nike Jr. Mercurial Superfly 7 Academy CR7 Safari MG
Rooooooonaldo! Yes right, for our kids we have a nice football shoe from CR7. Simple in black and white, with an orange Swoosh - not so simple after all, haha. With this you will surely make your daughter or your son very happy - unless he/she is a Messi fan. ? But the style of the shoe has something - take a look at it.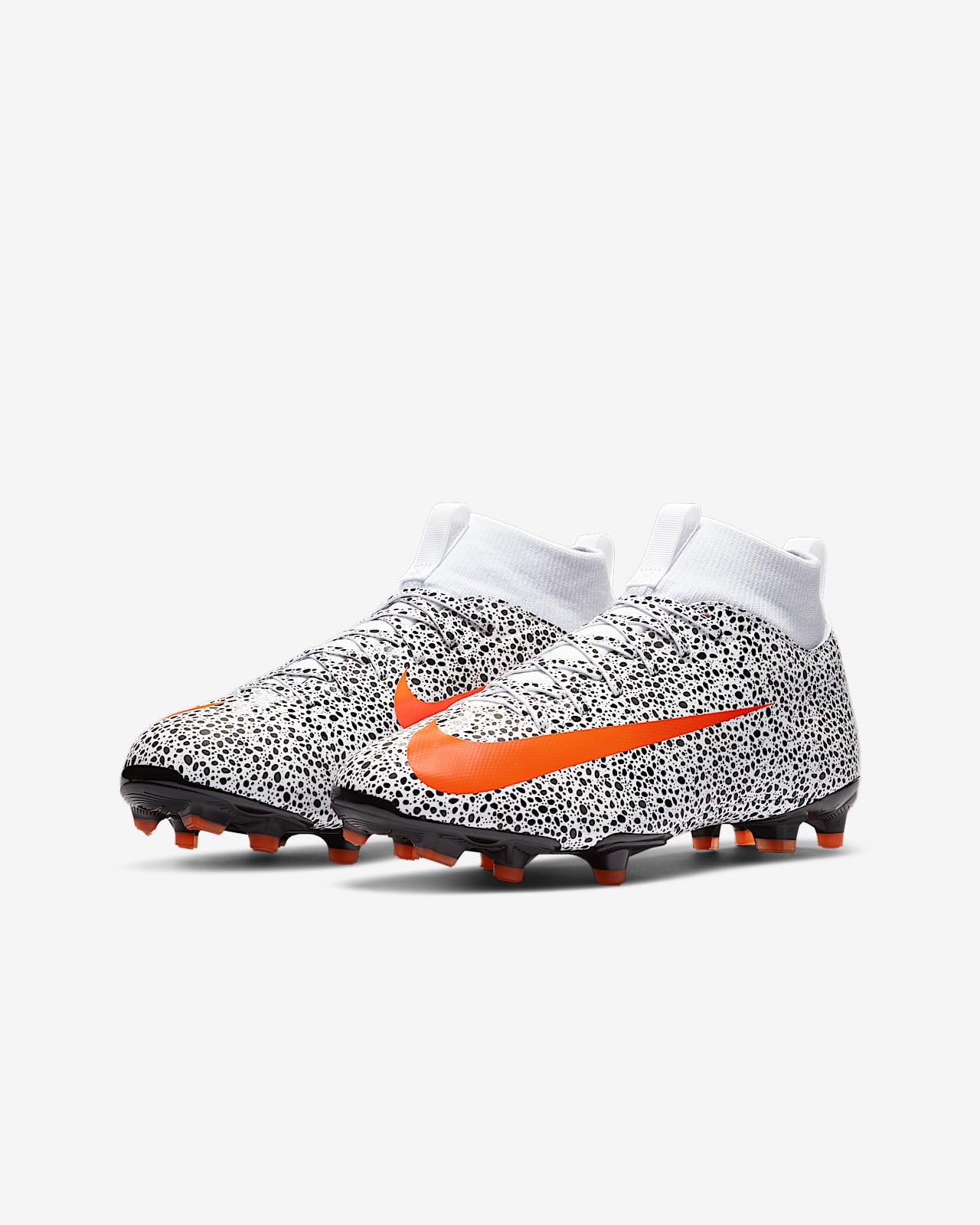 Paris Saint-Germain Strike
Enough shoes, there's more. Like new tracksuit bottoms? Somehow PSG's Nike stuff always has style - what do you think of this one?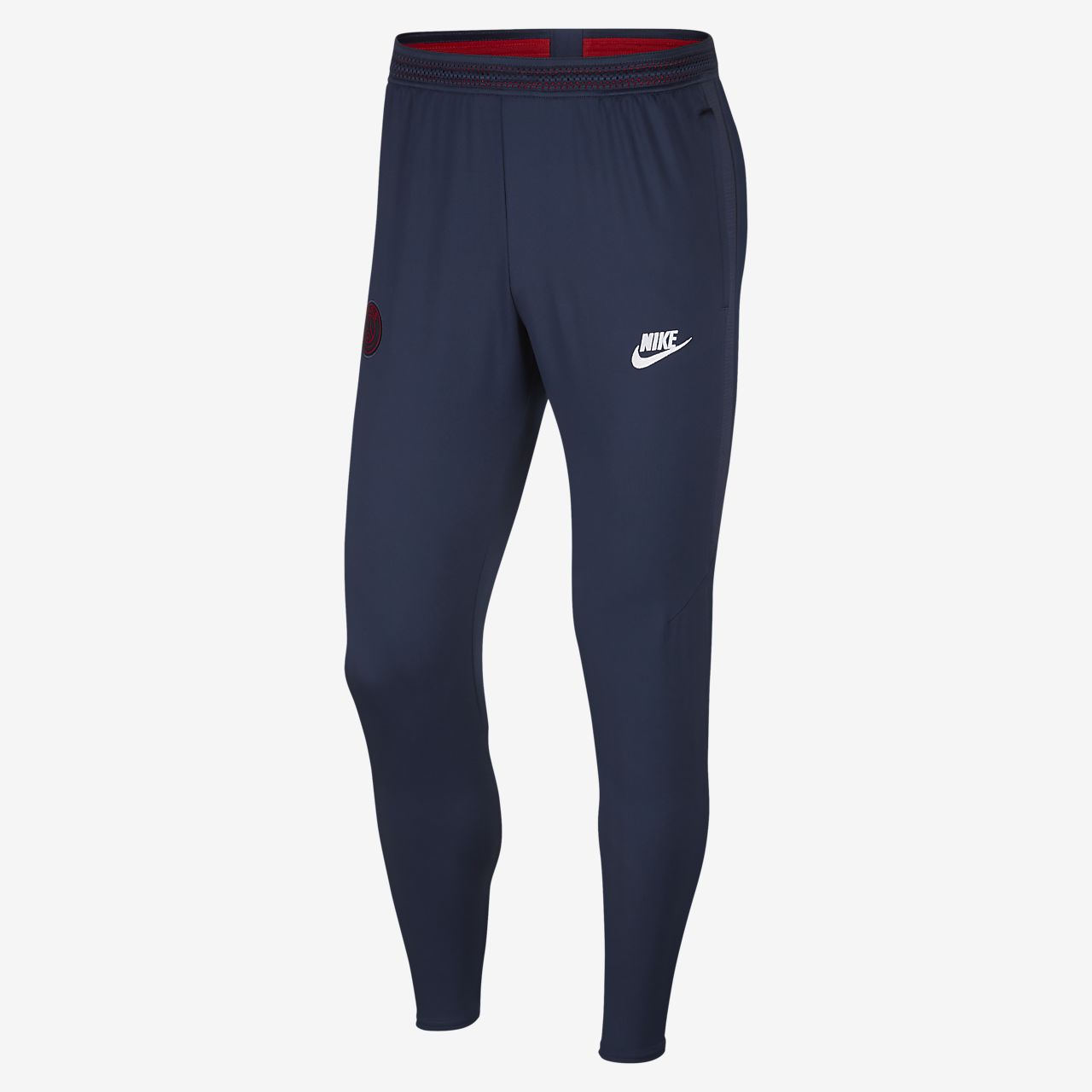 Nike F.C. Home
A new short-sleeve for training or jogging in preparation is never wrong. Nike has designed this fresh shirt. Plain black with white details. You can also get it in burgundy - have a look at Nike.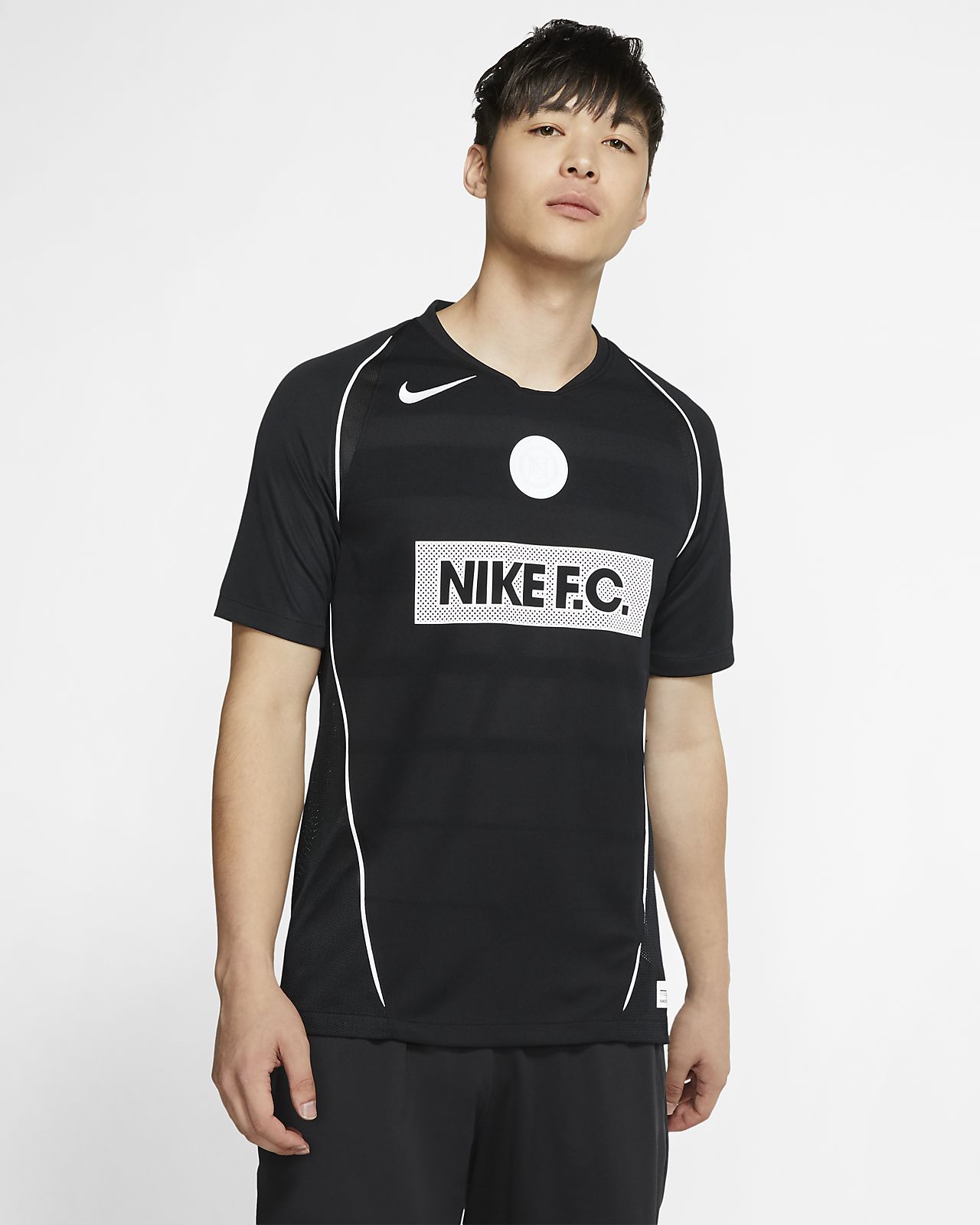 I hope you found what you were looking for at the Nike Football sale. If you have any problems with your order, just give your email address to the Nike customer service and they will help you. And there's also the Nike Plus membership - so if you order from Nike more often, it's definitely worth it.
Of course, Nike doesn't only have soccer stuff, because they also play at the top of the sneaker category. Whether it's the Nike Air Max 270, Air Max 90, Air Max Plus or Nike Air Force 1 - you'll find the perfect sneaker to match your style.
Nike basketball would be more your thing?
No problem at all, because there is also a Nike Basketball sale. From June 12, 2020 09:00 am to June 13, 2020 11:00 am you can also get up to 50% discount on basketball styles and training equipment. Click on the button below to get there directly: