Trick or treat, dear community 👻! It's almost Halloween again, so it's time to start thinking about the right costume. More importantly, Nike is releasing their annual Nike Halloween Pack. This year there it includes a Nike Blazer, an Air Max 90 and an Air Max Plus. Before you get the details of the three scary kicks, here are the release info.
Release Infos
To make sure that the sneakers fit nicely into your Halloween outfit, the Halloween Pack will be released this year on Saturday, October 17th, 2020. All retailers and prices of the three shoes can be found by clicking on the button, of the respective sneaker.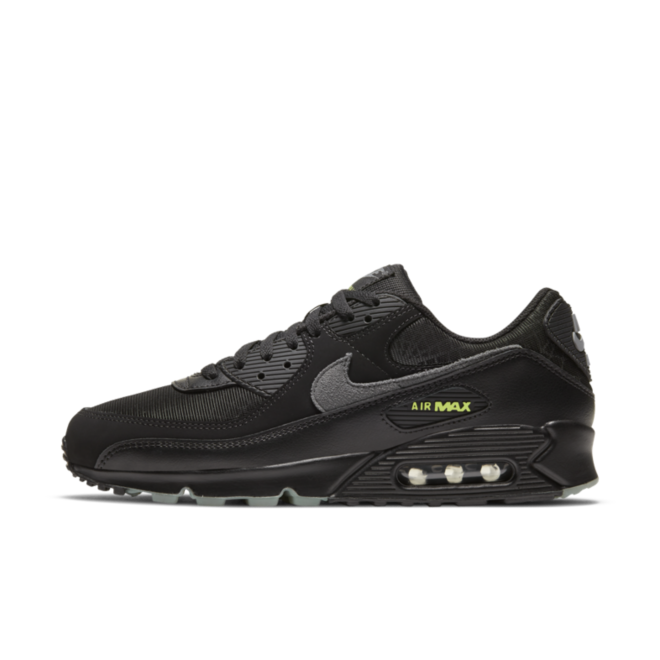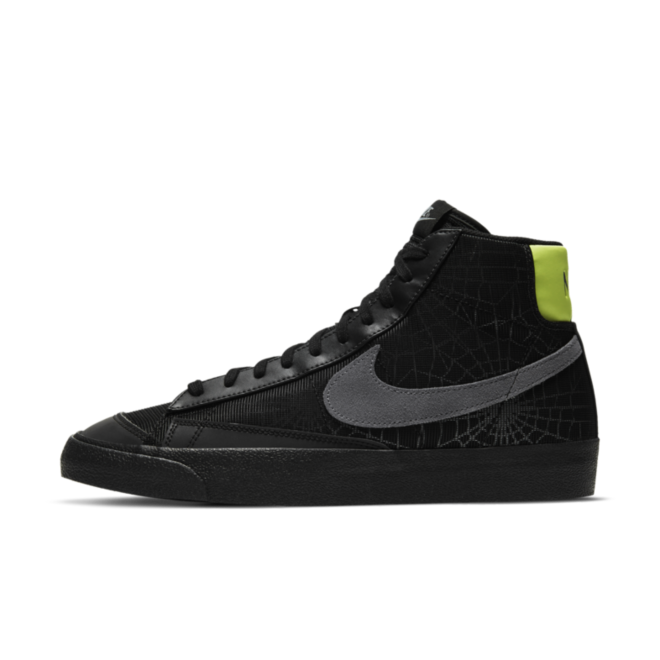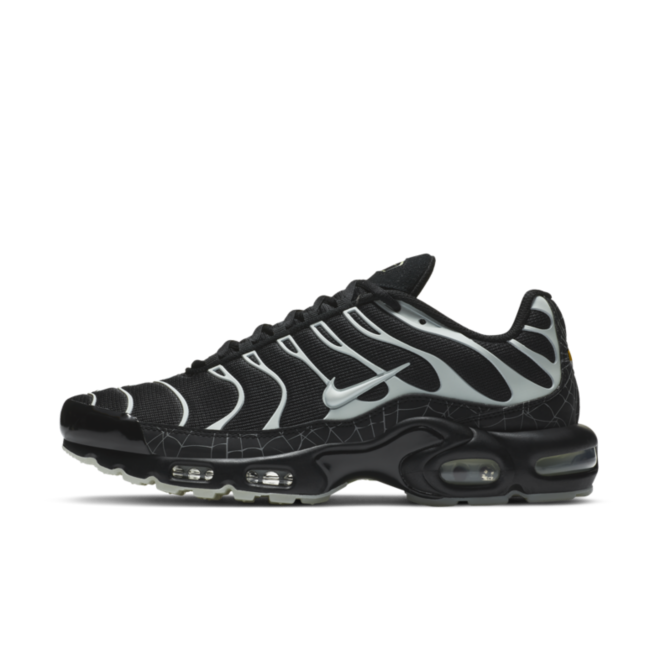 Air Max 90 'Spiderweb' 🕸
The first of the Halloween sneakers is the Air Max 90 'Spiderweb'. The model created by Tinker Hatfield, which celebrates its 30th anniversary this year, is a must-have for the Halloween pack. What makes this sneaker so scary? On the one hand the dark colour scheme. Especially the designs on the upper, because there we see spider webs. Something you can see at every Halloween party as decoration, you can wear on feet now.
Nike Blazer 77 Mid
The second sneaker in the pack is a Nike Blazer. At first sight it looks really boring, compared to the Air Max 90. Just like the Air Max 90 the blazer has a spider's web pattern on the upper, which is hard to see in the light. Thanks to its Glow in the dark feature, this changes as soon as the light goes out, because then the pattern is clearly visible. There are other small details on the blazer that are fully reflective, making the shoe even cooler.
Air Max Plus
The last of the three sneakers is the Air Max Plus, this one is also like the other two sneakers rather dark, but it has some silver elements, which are reflective, which make the shoe look a bit lighter, compared to the rest of the pack. There are also some spider webs on the shoe and these are also glow in the dark.
The Nike Halloween Pack is not the only Nike Pack that will be released in the near future, as Nike will also drop some special shoes for the Day of the Dead, including an Air Jordan 1. Get all infos about that pack, by clicking this link.