In early February, Nike announced one of their most innovative models to date: the Nike Go FlyEase. What is special about this model is that the shoes can be put on hands-free. Meanwhile, a release date has been announced: on 19 February 2021, the Go Flyease will be released in no less than three different colourways.
Nike = Innovative
Nike is the brand that always keeps developing in the field of clothing and shoes. This way the brand keeps creating new models and technologies. The Nike Go FlyEase is the perfect example of this. The inspiration for the model was the habit of people to take off their shoes by standing on the heel of the shoe. This habit causes shoes to break down faster, which is a shame. The Go FlyEase was developed in response to this habit; the shoe is designed to be put on and taken off in this way.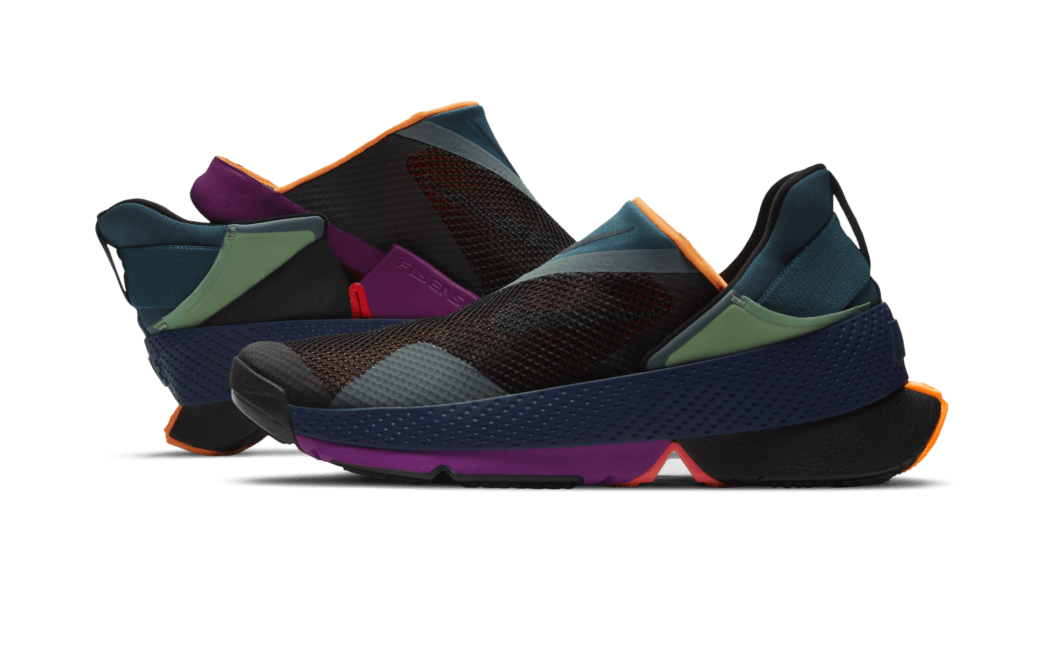 The sneaker consists, as it were, of two parts, which can move independently of each other due to a hinge. This allows the shoe to unfold and creates an easy opening for the feet. In addition, the large strap around the sole makes it possible to keep the parts together again.
Nike Go FlyEase: for everyone
Furthermore, the shoe has a sporty look and a comfortable fit. Nike claims that the Go FlyEase can be worn by everyone. They mention that the sneakers are suitable for athletes, but also for busy parents who often have their hands full. In addition, the shoes also offer a solution for people with disabilities or elderly people who have difficulty walking. The Go FlyEase will be an ideal solution for these people, who normally have difficulty putting on shoes.
The innovative Nike Go FlyEase will be available in three different colorways: Multi Blue, Celestine Blue and Black. These colorways will be available on 16 February 2021 at 9:00am via Nike for £107. Keep an eye on the Sneakerjagers Blog to stay up to date with the latest sneaker news!