The Nike Dunk High 1985 comes out with two new colorways. The Dunks come in a yellow and orange 'acid wash' colorway.
Nike Dunk High 1985 'Acid Wash'
The 'Acid Wash' colorway of the Nike Dunk is a striking one. Last year, Nike already released two other colorways of the 'Dunk High 1985'. In August 2021 Nike released the 'Black Acid Wash' and the 'Red Acid Wash'. Both models share the same stain pattern on the overlays and mudguard. This pattern makes the sneakers look like they have been stained with acid, giving them their name.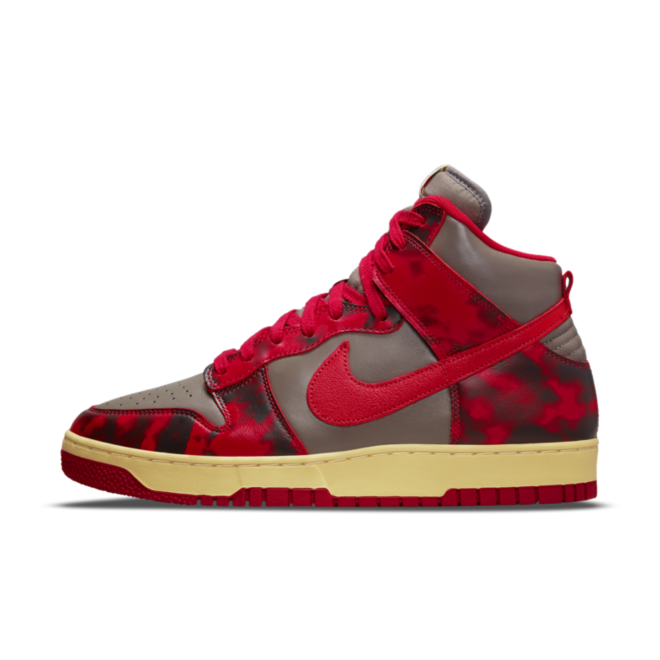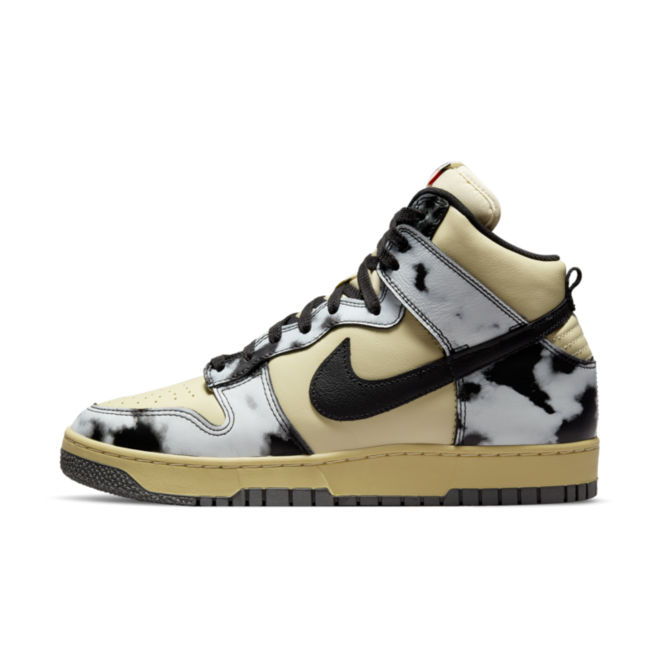 The silhouette of the 'Yellow Acid Wash' and the 'Orange Acid Wash' remains the same as the original Nike Dunk High model from 1985. The Dunk High was designed by Peter Moore and was very popular in the basketball world and later also in the skate world. In recent years, many different colorways of the model have been released. Think of the 'Syracuse', 'Game Royal' and the 'Varsity Maize'.
Nike Dunk High 1985 Yellow 'Acid Wash' l DD9404-001
The yellow version of the 'Acid Wash' has a striking colourway. The model shares the same colour scheme as the 'Varsity Maize', but the stain pattern on the overlays makes the sneaker very unique. The upper and quarter have been given a black colour and contrast well with the yellow swoosh and spots around the silhouette.
The midsole has been given a mustard colour and gives the sneaker a vintage look. The outsole has a light yellow pastel colour. The Nike logo can be found on the tongue and is stitched in bright yellow. This colour is also used in the sockliner of the silhouette.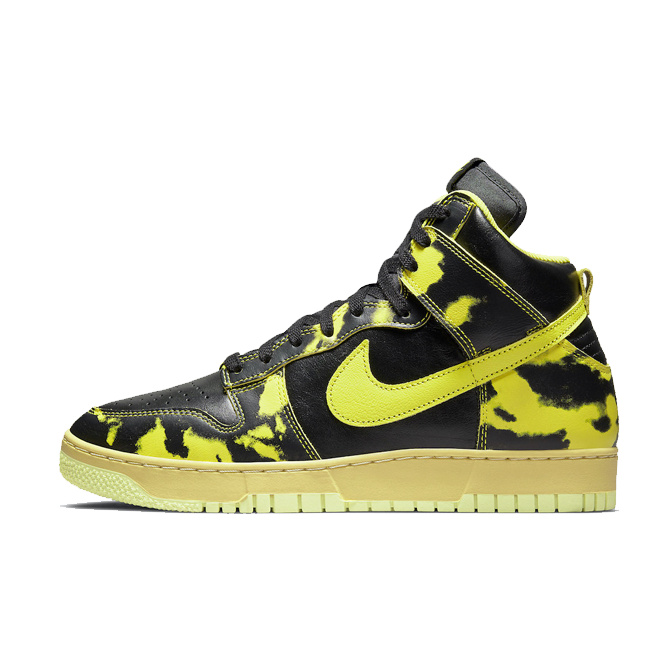 Nike Dunk High 1985 Orange 'Acid Wash' l DD9404-800
The orange model has a very special colorway. The overlays of the sneaker share the 'Acid Wash' pattern and consist of the colours orange and blue. The bright blue colour can also be found in the laces and eyestays. The swoosh has been given a bright orange hue. The nose, upper and tongue share the same light orange hue.
The sole, like the 'Yellow Acid Wash', has a bit of a vintage look and is yellow in colour. The outsole is orange and shares the same colour as the sneaker's upper.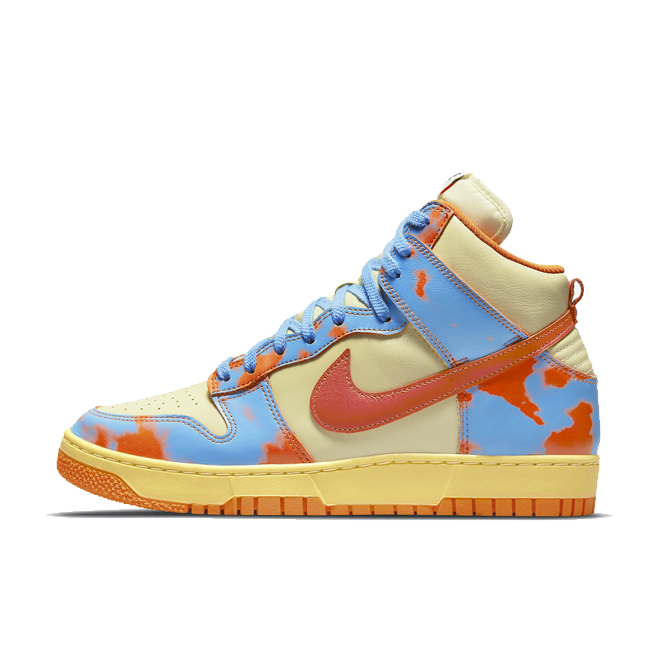 Both pairs do not have an official release date yet. However, the Dunks will be released in 2021. Don't want to miss these and other upcoming releases? Keep an eye on our release calendar. Don't forget to download our Sneakerjagers app and stay up-to-date on all new sneakers.