A sneaker with impressive technology. This shoe is incredibly popular among us and many of you already own a pair of Nike Air Max Plus TN. Since there are now so many different colorways and designs of the sneaker, I would like to clear things up a bit. Today I'm talking about the Nike Air Max Plus in white and which models I think you should definitely take a closer look at.
Short Background Story
The shoe first appeared in 1998 and quickly made the leap from a sports shoe to a streetwear sneaker icon. Shoe designer Sean McDowell developed the Kicks back then and combined an eye-catching design with innovative cushioning technology. To this day, the look has hardly changed.
---
Nike Air Max Plus | 604133-139
The first Nike TN in white is the regular Air Max Plus. This simple, plain white colorway is very common and can be combined well with many outfits. You can buy the shoe for €170 at Foot Locker.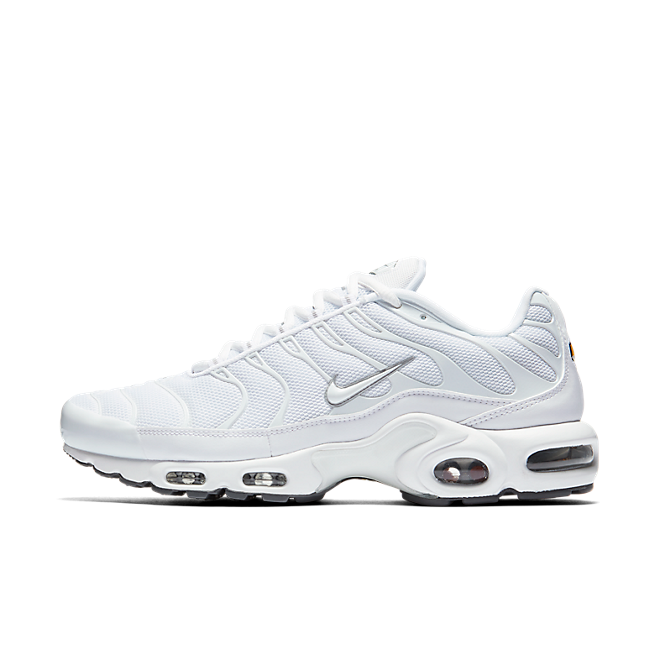 Nike Air Max Plus | DM2362-101
The second place on my list is occupied by the Air Max Plus with the colorway 'Pink Oxford'. This shoe has white and pink accents that give it a feminine look. You can buy the sneaker for €130 at Foot Locker.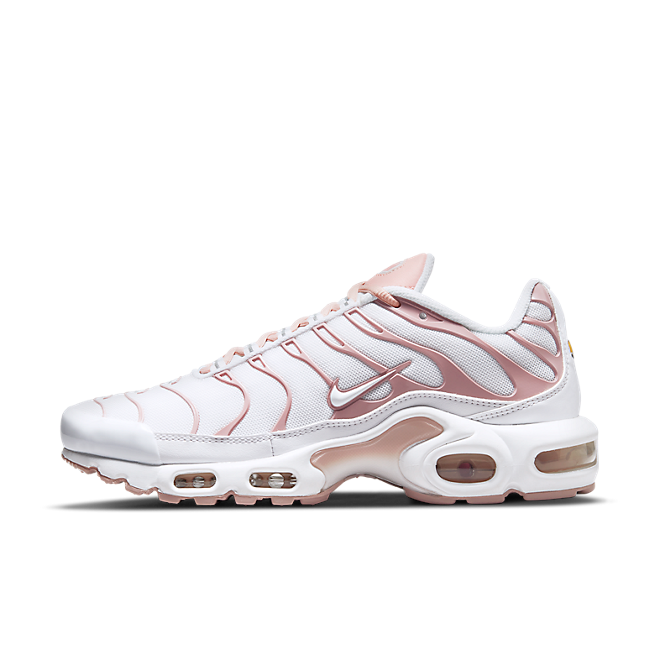 Nike Air Max Plus 'Atomic Orange' | DM3033-100
This white TN from Nike not only has a cool name, but also a very nice colourway. The Air Max Plus 'Atomic Orange' has many very bright orange accents that look like flames on the sneaker.
Especially on the white background, this bright colour really stands out and turns this look into a real eye-catcher. This white TN is also available for €130 at Foot Locker.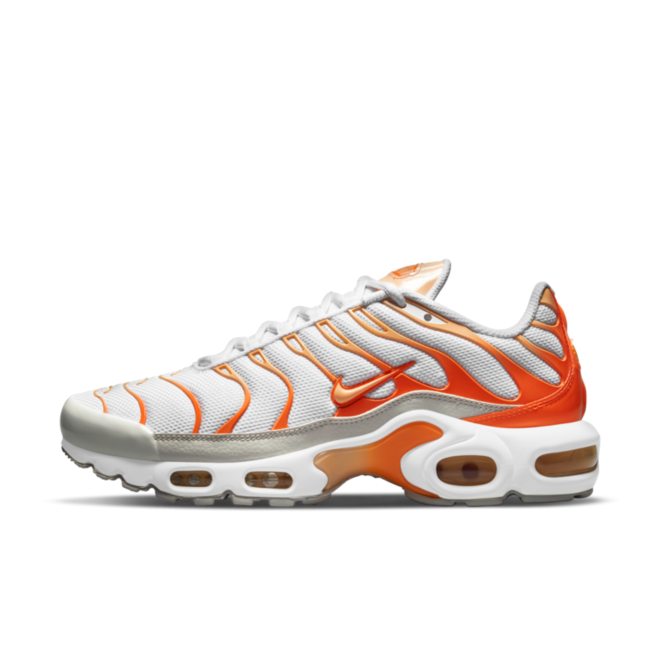 Nike Air Max Plus Retro Air Max Logos (GS) | CD0609-015
The last sneaker in my list also uses a very striking colour to stand out from other white TNs. The laces, the sole and the air units of the Nike Air Max Plus Retro Air Max Logos are in a light green neon colour. The rest of the women's shoe is a plain white. At €140, it's relatively cheap compared to a regular white TN, so don't wait too long to get your hands on it.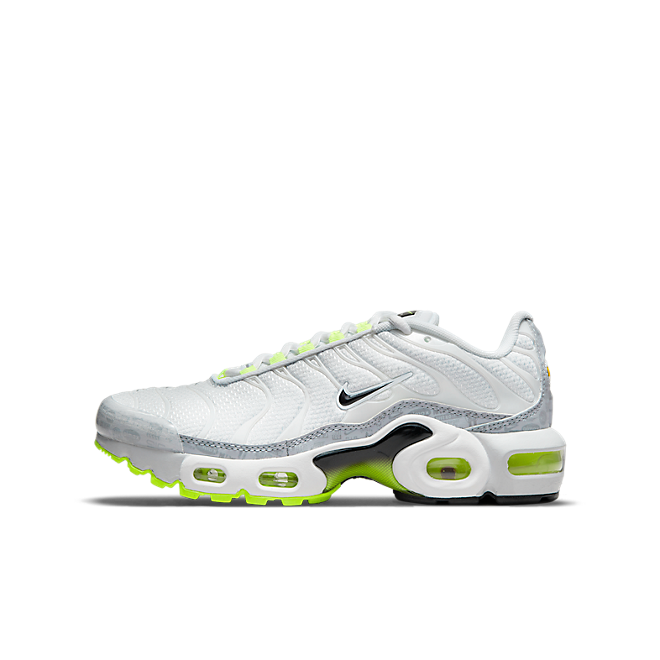 ---
Because they are a former running shoe design, these sneakers are incredibly comfortable. The large selection of different looks and colorways opens up many new doors for sneaker shopping. Nevertheless, I think that the white Nike TN models simply look the best, as they have a clean and elegant style.
I'm also a big fan of the combination of white sneakers and black trousers. If you agree with me and I could convince you, then don't wait any longer and buy your own Nike TN pair.
Why not follow us on our Instagram Account, where we always deliver news about sneakers - feel free to check it out. Of course, our release calendar is also worth a recommendation if you don't want to miss the latest Air Max Plus and other drops. See you next time.