The AM90 first hit the shelves 31 years ago. The first colorway, released in 1990, was called 'Infrared'. One colorway became another and another. By now (2021) there are countless colorways, collabs and special models of the shoe.
Since it's easy to lose track of all the colours you can choose from, I thought I'd create a list of the most creative sneaker designs.
So, which Air Max 90 should you take a closer look at?
WMNS Air Max 90 'Patchwork' | DM8075-100
One shoe that definitely has a place in the list is the Nike WMNS Air Max 90 'Patchwork'. In my opinion, this sneaker is a true creative work of art. The different colours, textures and surfaces attract all the attention and you catch yourself admiring the shoe with its many details for minutes.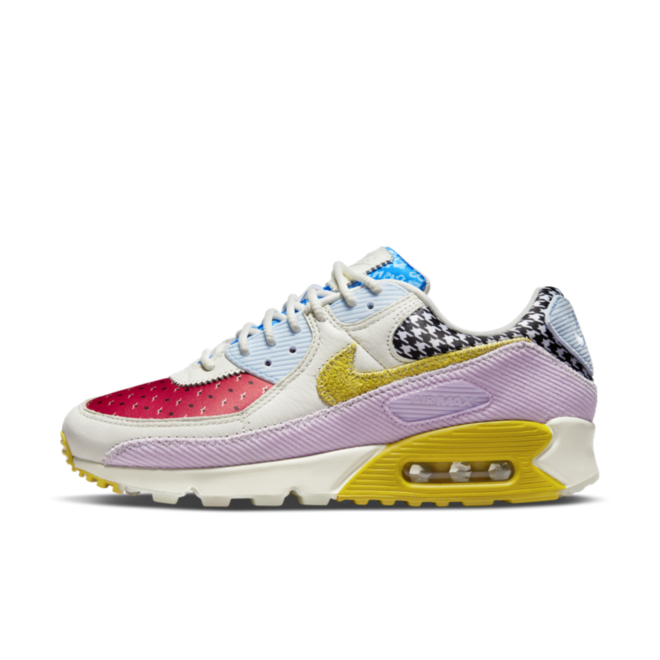 ---
Air Max 90 QS 'Viotech' | CD0917-600
All colourful sneaker lovers will also be delighted with this next pair. The Nike Air Max 90 QS 'Viotech' is a very eye-catching sneaker and a must-have in our list.
This wild colour combination was tried out for the first time on a Dunk Low in Japan. The many different coloured suede areas make this sneaker a real eye-catcher.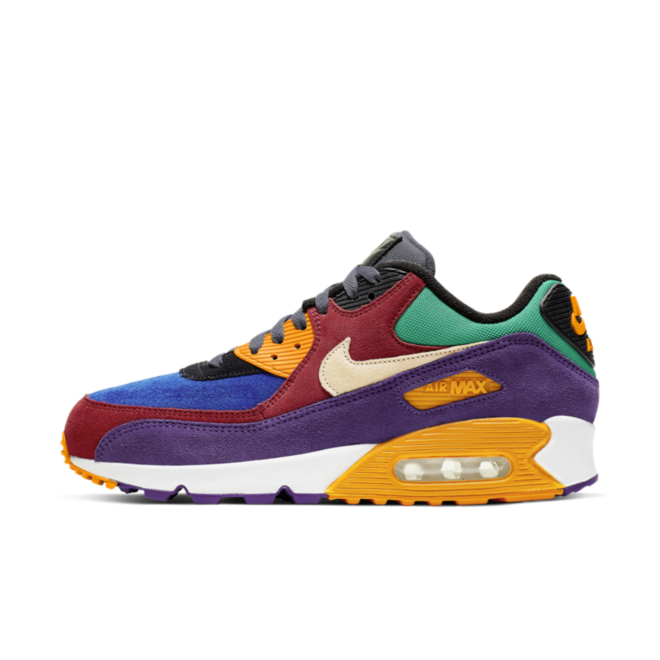 ---
WMNS Air Max 90 'Campfire Orange' | DJ8517-800
Fire colours, snakeskin look and Swoosh logo. Another women's sneaker is the Nike WMNS Air Max 90 'Campfire Orange' with lots of spring colours. Very eye-catching elements of the silhouette are the pastel orange toe box, the dark orange snakeskin mudguard and the dark yellow heel tab.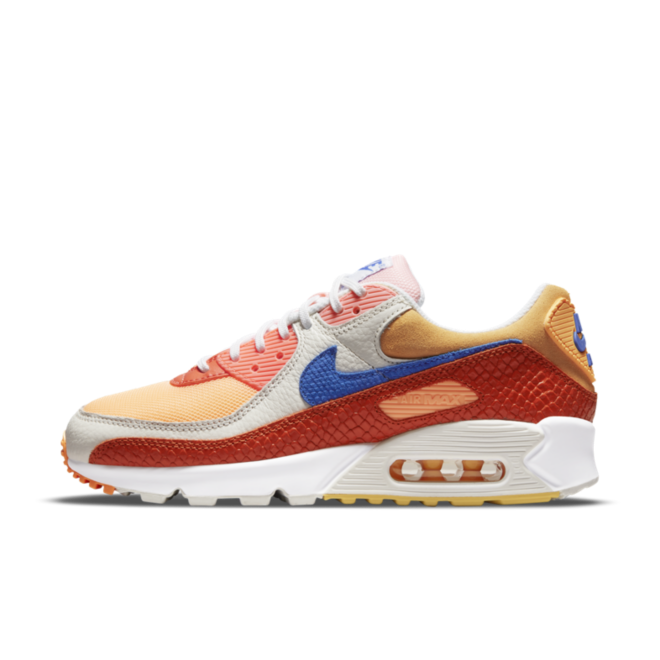 ---
Ruohan Wang x Nike Air Max 90 Flyleather | CZ3992-900
The next pair was created in cooperation with the artist Ruohan Wang. The idea behind the Ruohan Wang x Nike Air Max 90 Flyleather was to represent the earth on the shoe. For example, the toebox and the Swoosh logo are in a sky blue tone. There was also an Air Force 1 and a Blazer in a similar look, but they are now only available on resale.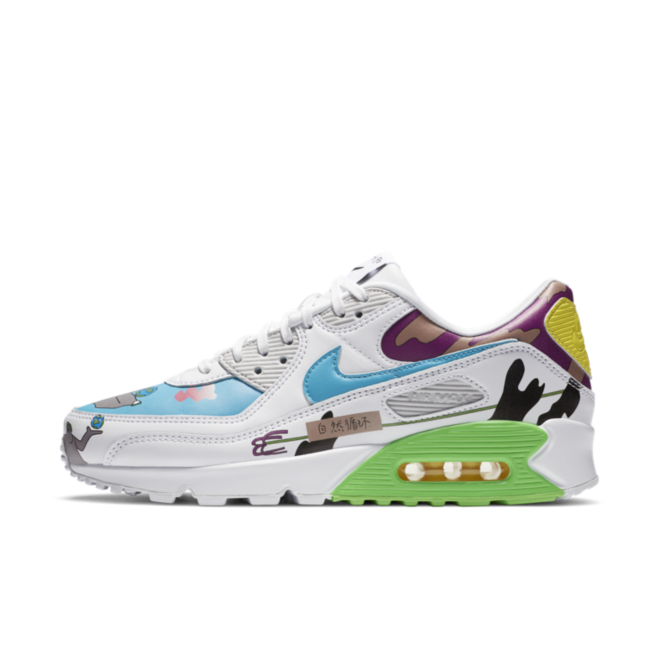 ---
Nike Air Max 90 'St. Patrick's Day' – 2021 | DD8555-300
Who does St. Patrick's Day mean something to? On 17 March, mainly in Ireland, people celebrate the Christian holiday in memory of the Irish bishop Patrick. In keeping with this day, there is often a Nike collection every year.
The Nike Air Max 90 'St. Patrick's Day' comes in the signature Irish colour of green with its iconic four-leaf clovers.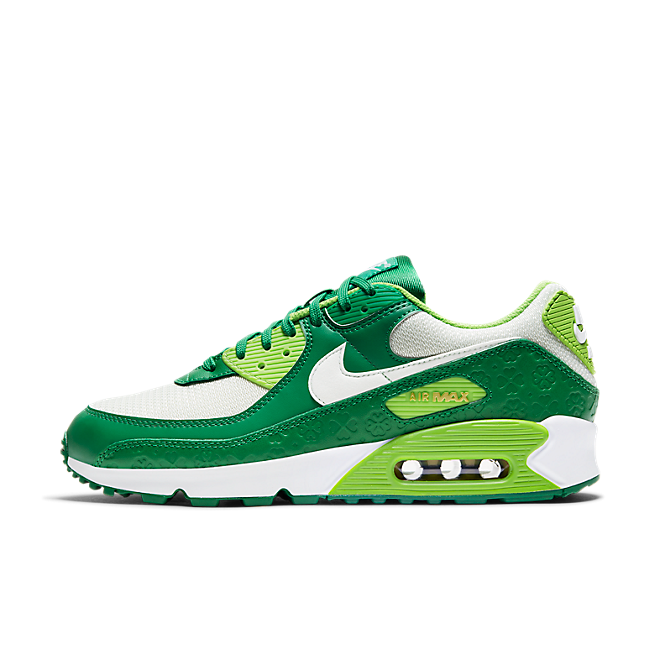 ---
Now we have a list of five creative and eye-catching Nike Air Max 90 for you. Which of these are your favourites? I was especially impressed by the last pair. If you're looking for other colours, check out our sneaker search engine. It will help you find any sneaker for the best price.
If you are interested in sneakers that are yet to be released, then our release calendar is just the thing for you. You'll never miss a new release.