Dear people, it's that time again, the weekend is approaching and so with it a release of a new Yeezy. We've told you so many times that Kanye West wants everyone who wants a yeezy to get one. And I can absolutely understand if you can't hear or read this anymore. But with the adidas Yeezy Boost 700 MNVN 'Black' we have a not that often seen silhouette coming up. Everything you need to know about it, you can find out here:
Release details: Firstly, our new adidas Yeezy Boost 700 MNVN 'Black' will be released on Saturday, May 23, 2020 at 08:00 am. From then on you can try your luck with the different raffles and get it for €220. Good to know: This Yeezy comes again for the whole family, so also in kids (€160) and infants (€140) version.
Yeezy Boost 700 MNVN 'Black' - the details
As the name suggests, the new Yeezy comes in an all black look. Black sole, black upper, black laces - so it is all black! The silhouette of the Yeezy Boost 700 MNVN is a sneaker inspired by the retro look. On the black nylon upper there is, as always with this model, a big inscription with the '700'.
The outsole is made of rubber and the sole is of course equipped with adidas Boost technology. You can easily recognize it by the small cutouts under the shoe. The rope laces fit perfectly to the structure of the sneaker. In conclusion, you can combine this very minimalistic look to every outfit. Take a look at the Yeezy yourself. Are you hyped yet?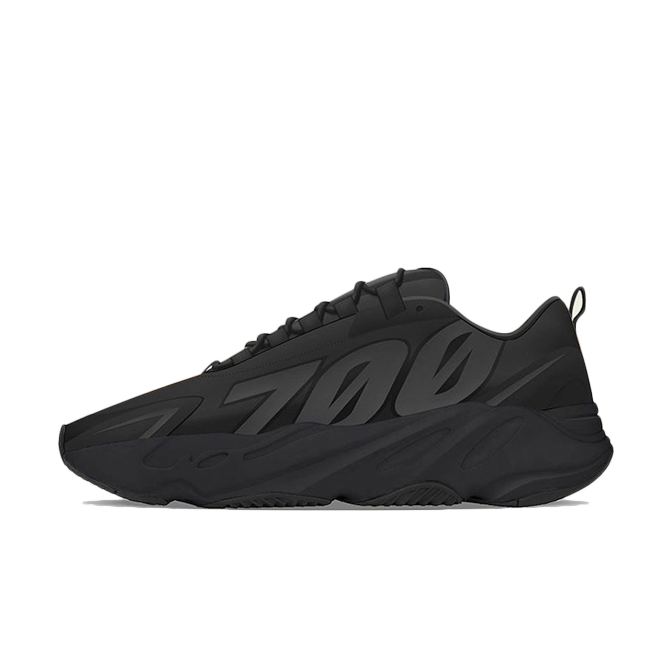 A Yeezy for the whole family
As I mentioned before, the adidas Yeezy Boost 700 MNVN 'Triple Black' also comes for our dear people who are on a smaller foot. How cool is that? So you can run around with your son or little princess in partner look.
The sneaker is absolutely the same, be it the material or also the colors and laces, as the Yeezy for the adults. Only the shoes are much smaller and look super cute! Bring your kids straight into the sneaker game with the new Yeezys. Be sure, they will be grateful to you later! Here you can take a closer look at the little Yeezys. Click on the button or the pictures to go directly to the respective shoe.
Kids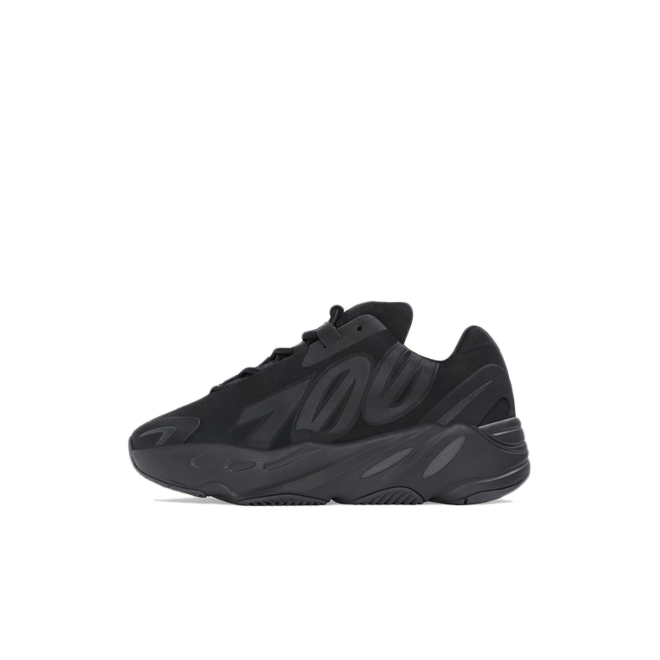 Are you hyped now? So sign up with the raffle at adidas directly and try your luck! If you want to learn more about Kanye West and his Yeezys, check out our Newsblog. Under the keyword Yeezy you will find many details about the different models and also the story behind the shoe.