Old school, retro and vintage were yesterday? There is only one clear answer to that: Absolutely not! The trend goes exactly in this direction and Nike goes with it. And that is the reason why the Nike Blazer gets a new colorway: Nike Blazer Mid 77 Sketch. You can find out what is behind the shoe here:
Let's start with the most important details, the release information: From April 24, 2020 at 09:00 am you can buy the vintage version of the Nike Blazer. You have to pay €100 for it. A really fair deal for a great shoe, but let's get to the new colorway.
Mid Vintage 77 Sketch
We have recently received several sketch models from Nike. Forerunner was clearly the Nike Air Max 'Sketch to Shelf', which brought Tinker Hatfield's original notes back to life. Now we finally get the Nike Blazer Mid Vintage 77 in this style.
The sneaker was once inspired by the old school look of Nike basketball. Giving the shoe the ultimate vintage look is definitely up to the midsole with its vintage finish. This makes it look like you've kept it for years. We get the classic silhouette of the Nike Blazer Mid. The upper of the sneaker is white leather. The foam tongue completes the sneaker and its vintage look.
Let's get to the highlight: Because Nike delivers us not only one, but directly 2 pairs of the special, but cool new colorway. So be ready on April 24 at 09:00 am to own one or even both pairs. Because for €100 the nice style is yours!
Nike Blazer Mid Vintage 77 Sketch 'Black'
Here we get the white sneaker with black details. The not quite painted swoosh on the side, the Nike logo on the tongue and on the heel and some handwritten details in black. Here the white leather comes into its own. Simple but still a real eye-catcher!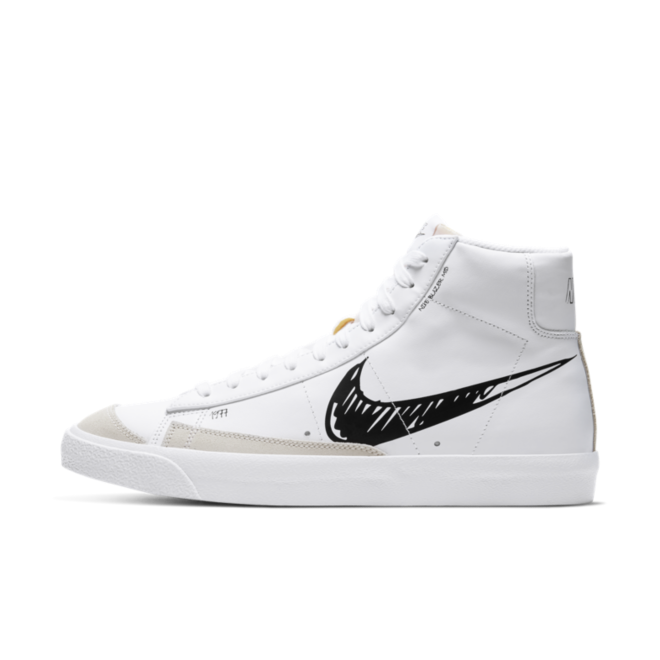 Nike Blazer Mid Vintage 77 Sketch 'Red'
How could it be otherwise? Because the sketch also comes with red details. Everything that is black in his competitor comes here in red. For those who want to have a simple sneaker, but still want to dare some color, exactly the right shoe!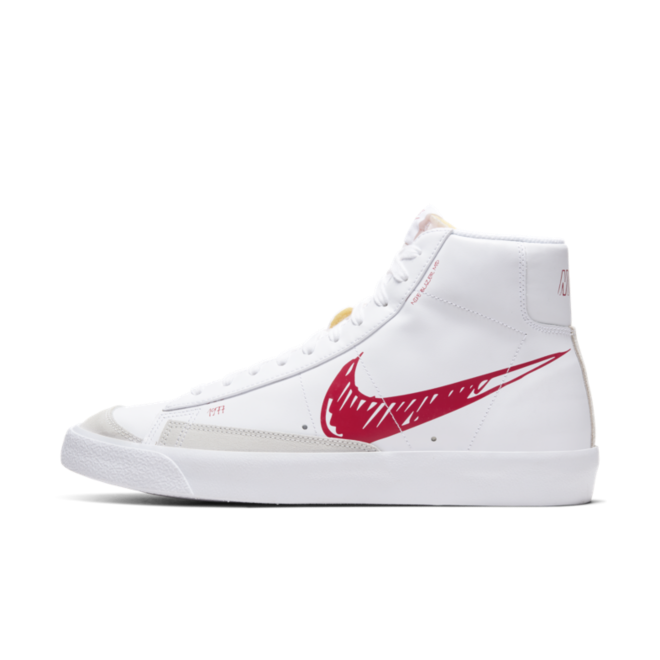 You haven't gotten enough of new information about upcoming releases yet? Then click your way through our Newsblog, there we will keep you up to date. You can also find a great overview in our Release Calendar!