Artist Micheal Lau and PUMA work together again. The iconic PUMA Suede is given different red shades, materials and shapes. The creative style of Michael Lau is certainly reflected, but the sneaker is and remains its classic look.
The Michael Lau X PUMA Suede VTG 'Red' will be released on 22 December 2020 at 12 am and costs 120€. You can find all the shops that sell the shoes by clicking on the button. Below we tell you what makes the kicks so special.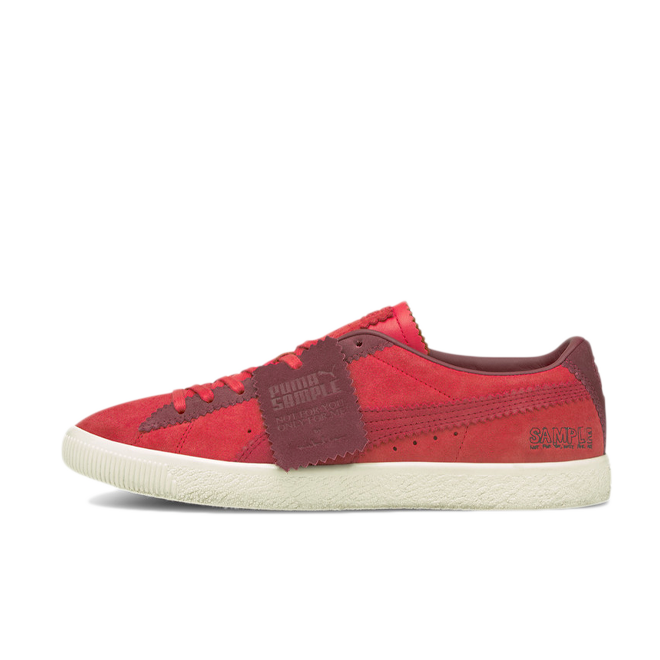 Michael Lau is a well-known artist from Hong Kong. He is mainly known for his sculptures, but also has many paintings to his name. The artist has had several collaborations with sneaker brands. We have seen his creations before on the Puma Suede in 2018. But he has also made his own colorway for the Nike Air Force 1, Dunk Low and Nike Blazer low. In his previous collaborations he mainly used calm colours. Now Lau thought it was time for a striking colour!
PUMA Suede x Michael Lau - the details
The PUMA Suede was first released in 1968. The sneaker has become an icon and owes its popularity mainly to the B-Boy culture of the 80s. The Puma Suede comes into the hands of Michael Lau for the second time. The upper part has different shades of red. The left and right sneakers differ in colour. The colours are exactly reversed here. While one shows a light red nose and tongue, the other a dark red. Also on the backtab and around the laces the shades alternate.
Furthermore, the sneakers have a light red base of suede. On the tongue we see a leather branding. Another striking detail is the suede tag that hangs from the sneaker. Besides the fact that both brands are mentioned here, there is also a striking text on it: "PUMA SAMPLE, Not for you only for me". Also on the heel of the sneaker is printed in black letters "SAMPLE". The sneaker is finished with a white sole. Check out all the details at the bottom of this blog!
Nike Puma Suede x Michael Lau drops on Tuesday 22 December. Keep an eye on the sneaker release calendar! This way you will never miss a release. For extra information and news about the releases, read our blogs. Follow Sneakerjagers on Instagram for even more sneaker content!