The ZX 8000 and ZX 5K Boost sneakers are getting a very special makeover. The latest Kawasaki Ninja and adidas collaboration features the silhouettes of two motorbikes. Kawasaki is a Japanese motorbike brand that has been producing motorbikes for years. In this collab, these bikes are incorporated in two adidas models.
Kawasaki Ninja x adidas ZX 8000 | GW3358
The new adidas ZX 8000 has been given a striking look. The sporty pair is inspired by the Kawasaki Ninja ZX-7R sport. This is a poisonous green motorbike with the word 'Ninja' printed on the side. This has also been brought back in the adidas ZX 800, where the term 'Ninja' has also been stitched on the middle panel.
The sneaker's colorway is inspired by the motorbike and features multiple details around the model that hint at the Kawasaki Ninja ZX-7R. The upper of the silhouette has a white colour and has perforation holes around the nose and middle panel.
The green mudguards share the same colour as the motorbike, and the blue details on the eyestays and heel also take inspiration from this motorbike.
The heel and nose of the ZX 8000 feature silver metallic details. These are reminiscent of the frame work of the Kawasaki Ninja. The tongue of the left sneaker features the Kawasaki logo. The shoe has three different colours of lace tags that can be alternated.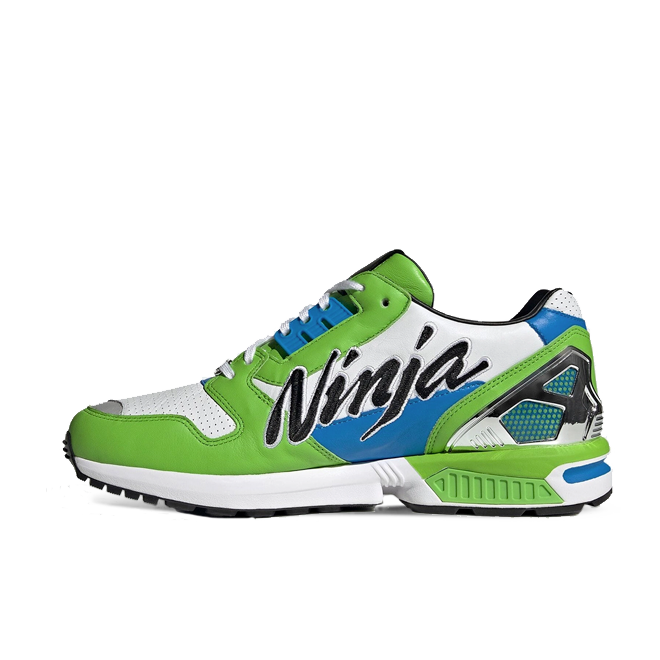 Kawasaki Ninja x adidas ZX 5K Boost | GW3359
The other model in this collab is the adidas ZX 5K Boost. This silhouette takes its inspiration from the Kawasaki Ninja ZX 10R designed in 2021. The black and green colorway of this bike has been brought back in the adidas pair. The sneaker has a black mesh upper. The poison green details around the shoe hint at the motorbike vehicle, as does the silver heel counter.
This model also features the word 'Ninja' on the side. The pair comes with two different colours of laces and lace tags. On the tongue of the right shoe, the brand 'Kawasaki' is stitched into the label.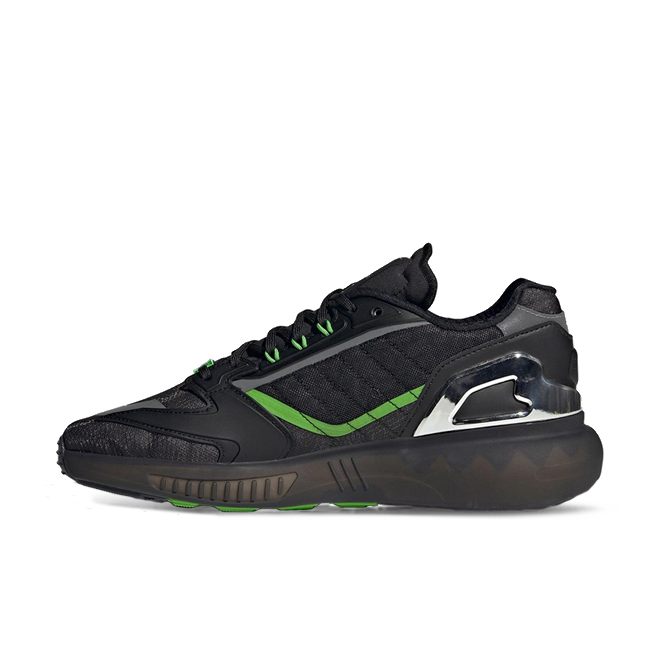 There is no official release date yet for these two pairs. However, the sneakers will be released in 2021. Keep an eye on our release calendar to not miss these and all other releases. Also don't forget to download our Sneakerjagers app to stay up to date with all the news and updates.