The Olympics kicked off in Tokyo this week and Karhu is celebrating with the Trampas 'Friendship' Pack. The pack consists of two colorways created on the Trampas silhouette. On July 23, 2021, the pack got a pre-launch in Tokyo to coincide with the start of the Olympics!
With the "Friendship" Pack, Karhu also honours the good relationship between Finland and Japan. In the 50s and 60s the Finns were one of the few foreign athletes to participate in the Fukuoka Marathon. From here, a strong bond developed between the two countries, which blossomed into a long-lasting friendship.
In the mid-60s, there were running shoes, but not many. Also, there were no "training" shoes yet. Athletes demanded a shoe they could train on every day and that is how Karhu came up with the Trampas. Thanks to new features, such as arch support or padding in the heel to protect the Achilles tendon, the Trampas model became the standard shoe for Finnish Olympic athletes. Because the silhouette became so popular, twenty colleges from the United States followed suit and made the Trampas model their standard shoe.
A total of two different versions of the sneaker were made. A version for the athletes, on which the letter 'M' can be found, and a version for daily life. The latter features a leather lining on the inside.
Karhu Trampas 'Friendship' Pack | Closer Look
Both versions have been used for the pack. The colourways are based on the flags of both countries. For example, the Japanese colours are used on the athletes' version. A white leather base is overlaid with red details. For example, the iconic letter 'M' on the side panels is coloured red, but the heel tab also features red detailing. Gold 'Karhu' branding can be found on the heel.
Under the upper runs a yellowish midsole that gives the sneaker a vintage look. To complement the design, a red outsole is chosen.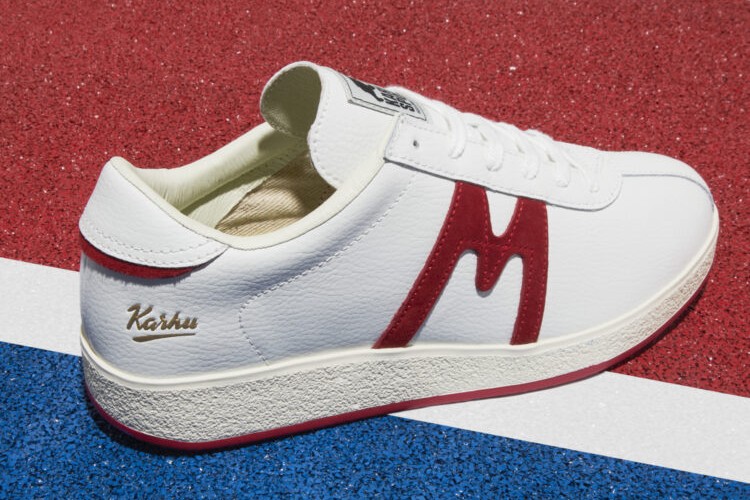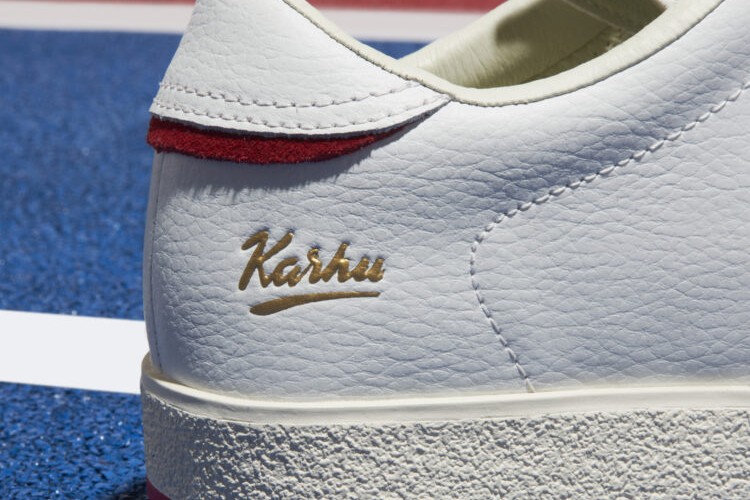 Als we onze aandacht verleggen op de andere colorway, zien we een geheel andere constructie. Er wordt gebruik gemaakt van andere kleuren, materialen en een andere versie. Zoals we al zeiden is er ook een casual versie van het silhouet en dat is voor de 'Finse' colorway gebruikt. De basis van de sneaker is gecreëerd van suède in een blauwe kleur. De blauwe kleur wordt opengebroken door witte details, zoals de kenmerkende streep op de zijkant van de sneaker. Ook de zool is wit van kleur, waardoor de juiste balans wordt gevonden in het kleurgebruik. Ook staat er hier op de hak gouden Karhu branding.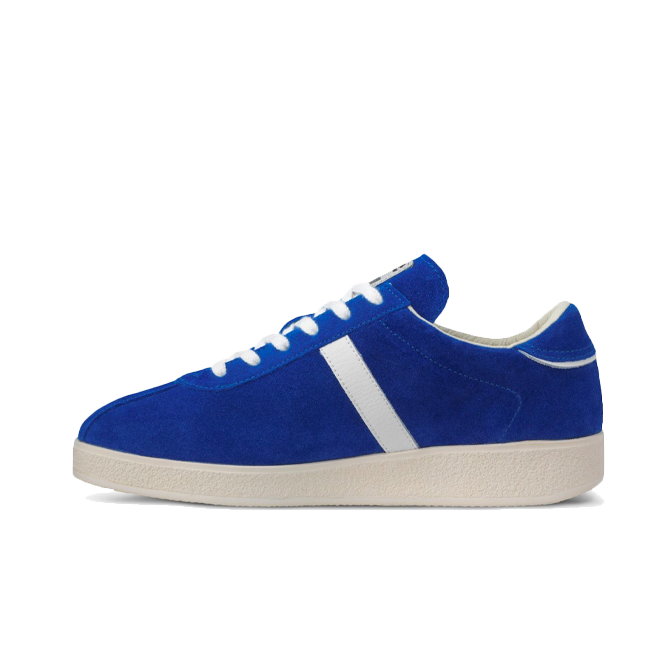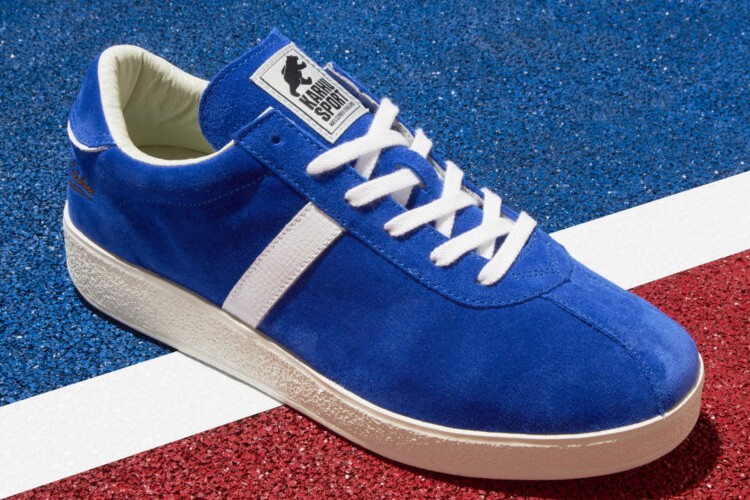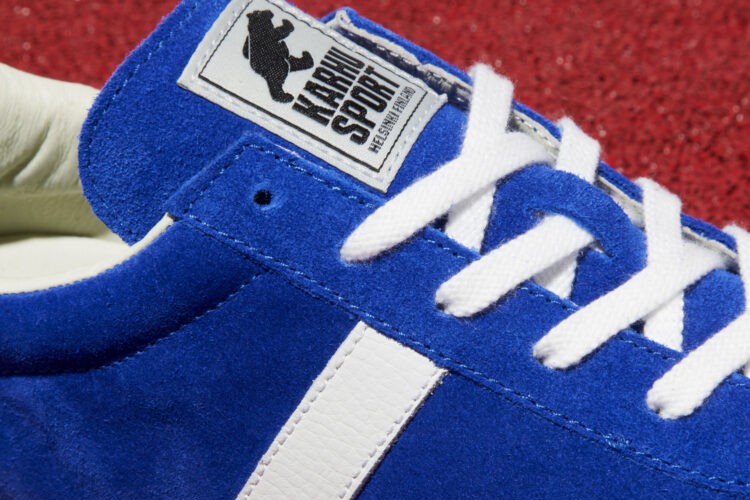 As we mentioned, there was already a pre-launch of the Karhu Trampas 'Friendship' pack in Japan on 23 July 2021, and the pack will be released globally on Friday, 30 July 2021 via Karhu. The pack is also expected through other retailers, but little is known about this yet. So keep an eye on our Sneakerjagers Release Calendar to stay up-to-date.
---